Why Wool?
We introduced our first collection made entirely of natural fibers this week, marrying a 50/50 blend of responsibly-sourced Australian Merino wool and luxe organic cotton to create the world's softest merino wool blanket - The Merino SoftWool Blanket™. Given our long history of using recycled plastic bottles to create the majority of our products, you may be wondering "Why wool?".
Making Old New
To put it simply, wool is one of the oldest, original performance textiles. Its natural anti-microbial and moisture wicking properties have made it a staple material in the outdoor and blanket industries for millennia, but we felt this category was long overdue for an upgrade. Most merino wool blankets are itchy and not as soft as you want them to be.
Itch-Free Hand Feel
So, for the past few years, we've worked to develop The Merino SoftWool Blanket™, sampling a range of wool blends to ultimately create an itch-free hand feel that will have packing up all your old, dusty merino wool blankets to drop off at Goodwill in favor of the Merino SoftWool.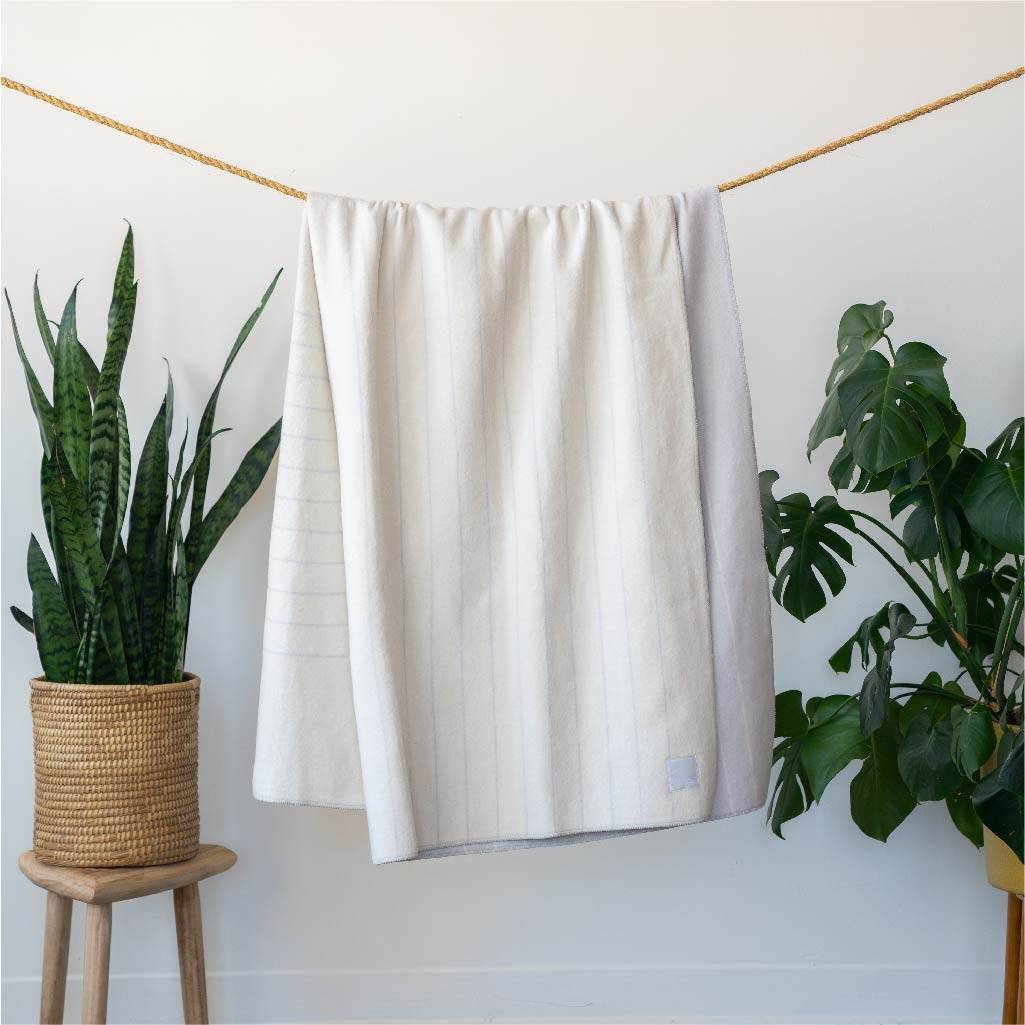 Naturally Temperature Regulating
Our merino wool blankets are seriously soft, silky smooth, and downright durable. Sheep wool is also naturally temperature-regulating, so it can warm you up when you're cold and cool you down when you're hot, making it the perfect all-season blanket for the bedroom or the couch. In three sizes (Throw, Queen and King) and four calming hues, our merino wool blankets fit any bed, in any season.
Elevated Details
Plus, we elevated the experience even more with high-end detailing. The premium finished edge, reversible jacquard weave and signature Rumpl patch make this merino wool blanket pretty enough to leave strewn on your couch 24/7.
Go ahead - clear your linen closet out, donate the old blankets collecting dust, and make space for the merino wool blanket of your dreams.
STOCK UP ON THESE MERINO WOOL BLANKETS