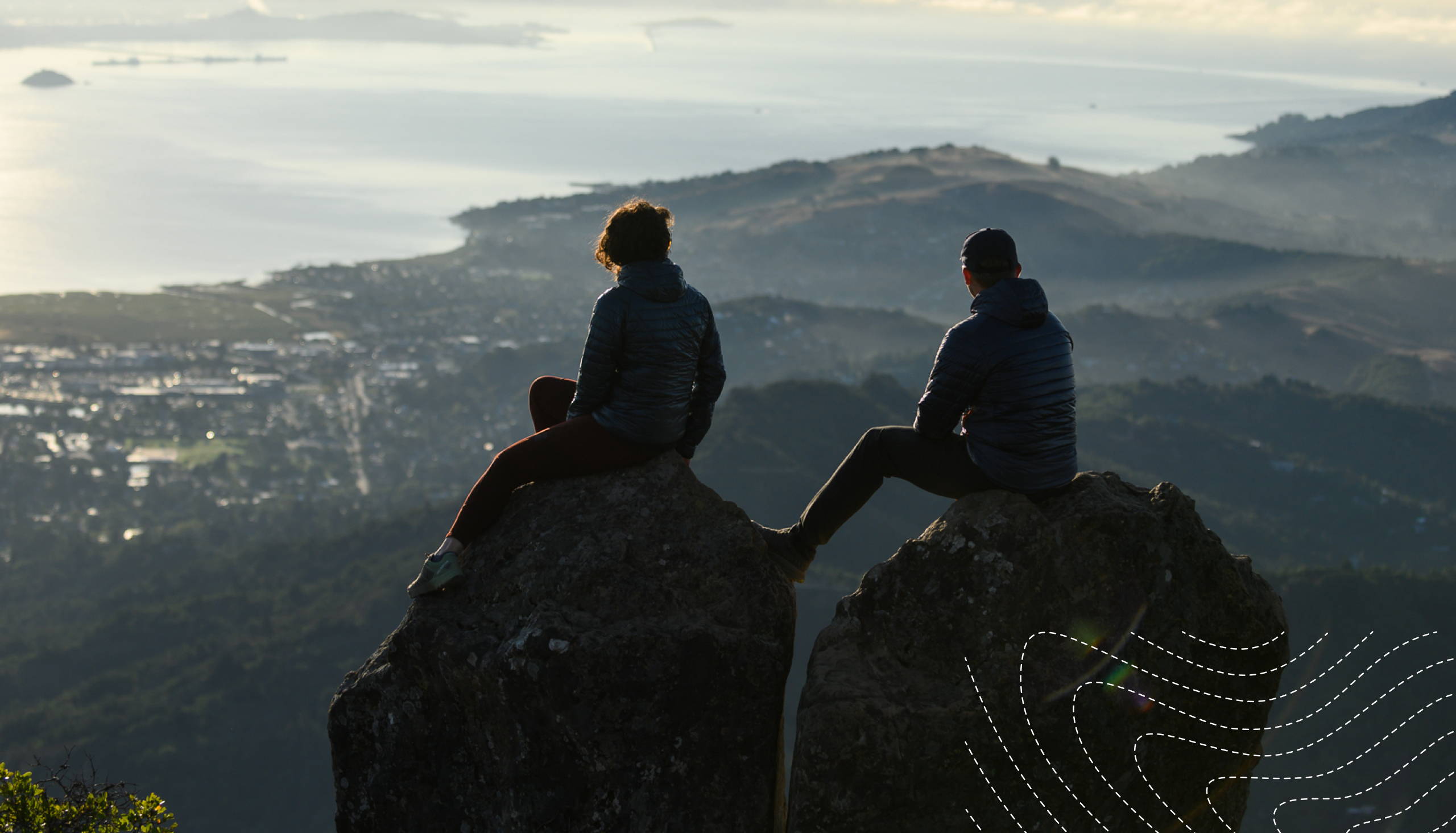 In The Report
About Us
B-Corp Certification
Factories & Supply Chain
1% For The Planet
Climate Neutral
Charitable Giving
Materials
Diversity, Equity, & Inclusion
Employee Well-Being
Challenges
Looking to the Future Responsibly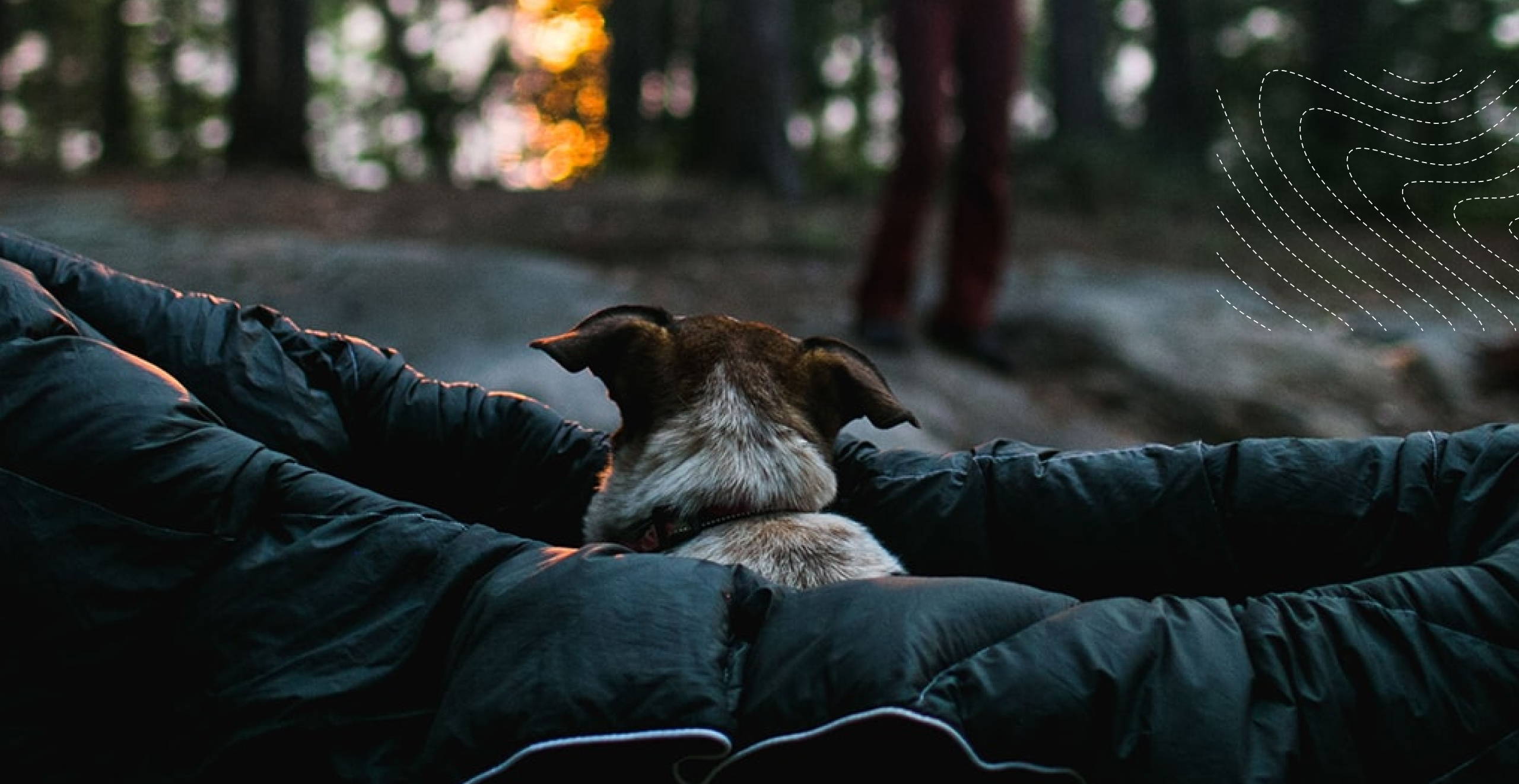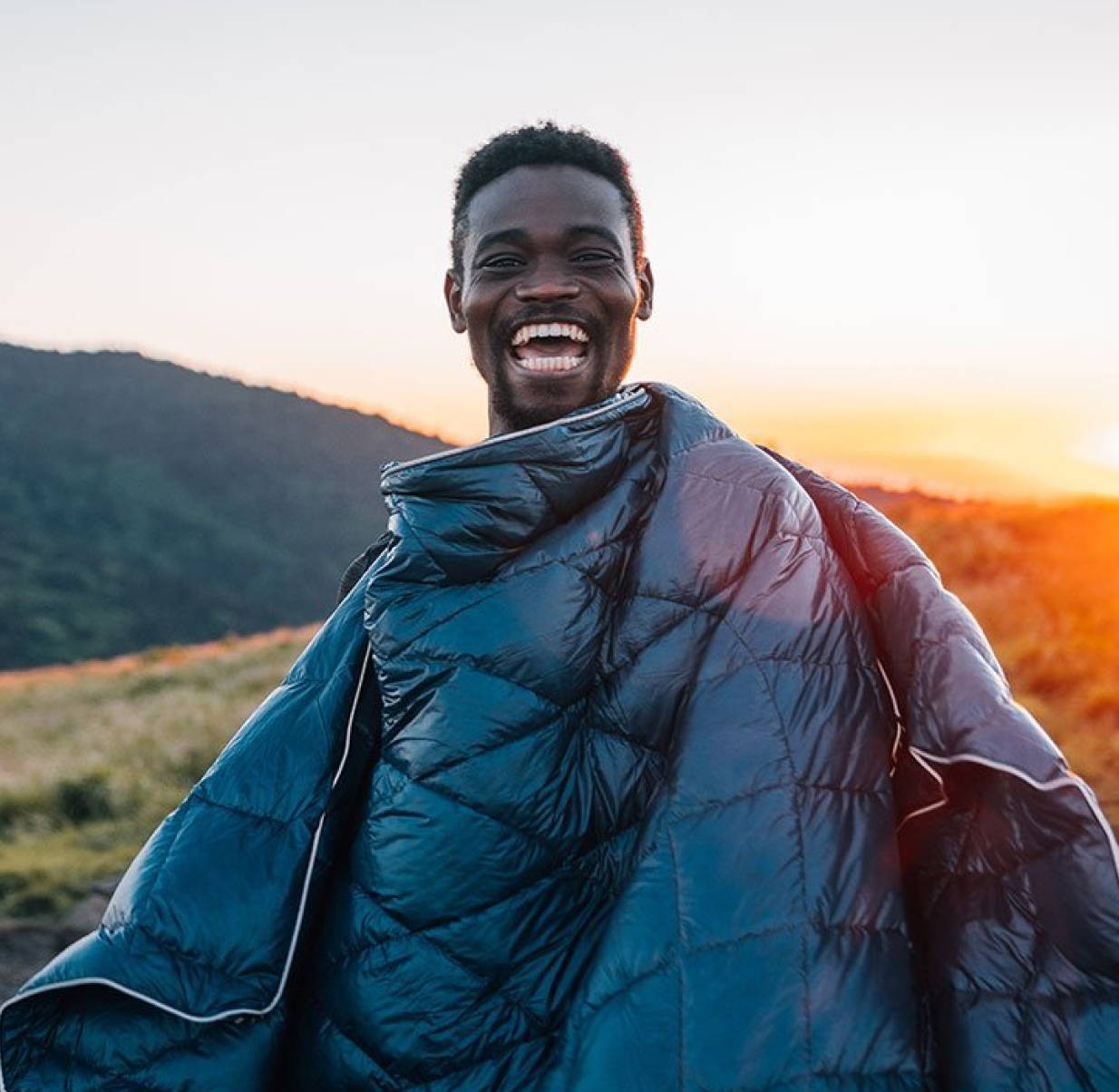 Our mission is simple and compelling - introduce the world to better blankets. Blankets are some of the oldest textiles on earth; yet despite decades of material innovation in outdoor gear, activewear, and sporting goods, nobody has thought to apply modern, technical materials to an everyday blanket. Our mission is to change that and show the world how much better a blanket can be. By "better," we mean better-performing materials, better aesthetics, and above all, better for the planet.

This commitment to sustainability isn't just a fancy platitude we hang on the wall. It's an obsession we work tirelessly to improve, in all kinds of small ways, every day.
Our goal is to always be diligent of our impact on the world through social and environmental causes.

To achieve this goal Rumpl is committed to the following:
Product Line Sustainability: In 2019, we overhauled our entire product line to focus on sustainability. Whenever possible, we use post-consumer recycled or renewable organic materials in our products. Through that effort, we have up-cycled over 11-million discarded plastic bottles since Fall 2019.


Giveback: We are proud members of 1% For The Planet and pledge to donate at minimum 1% of net sales to environment causes and nonprofits through monetary, product and volunteer donations.


Climate Neutral Certified: Each year we offset our company's scope 1, 2, and 3 carbon emission by purchasing offset credits as well as take action to reduce our carbon footprint.


B-Corporation Certified: As a B Corp, we are now legally required to consider the impact of our decisions not only shareholders –but also on employees, customers, suppliers, community, and the environment.
We are proud to announce that through all of this innovation, Rumpl received the Fastest Growing Camping Brand award from the NPD Group in 2022.
Embrace the Adventure
Create Excitement & Fun
Make Things Simple
Look to the Future Responsibly
Be Approachable and Honest
Promote a Balanced Lifestyle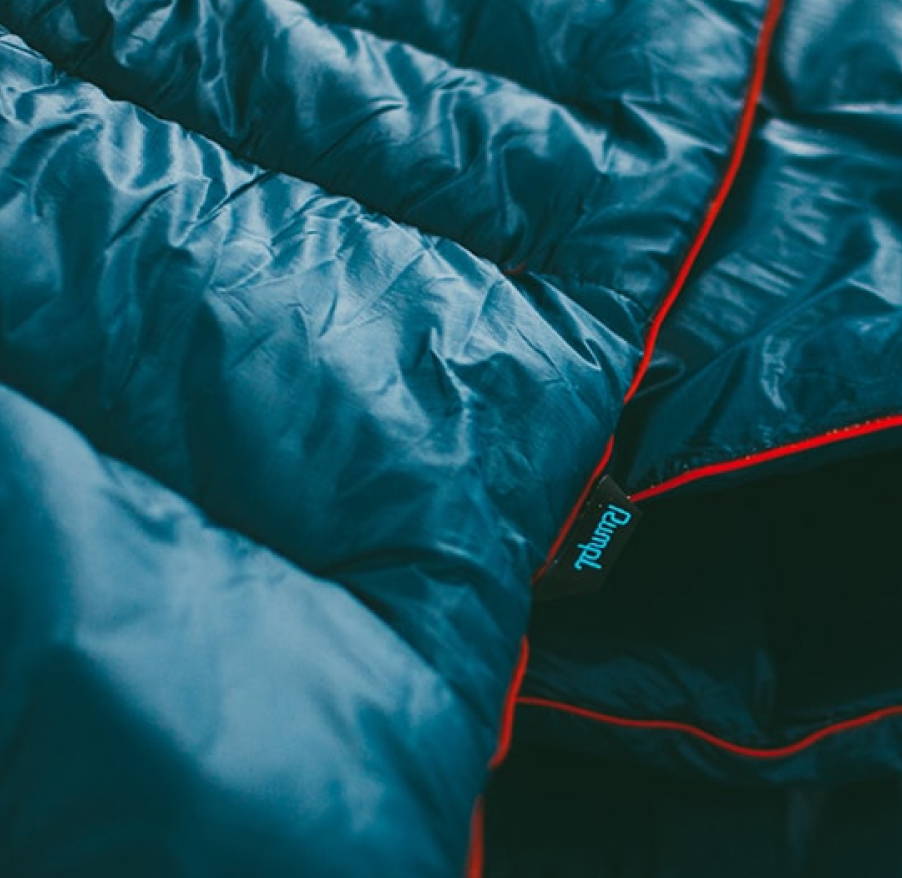 Rumpl is proud to have passed the rigorous test to become a Certified B Corporation in March of 2021 and are currently in process of renewing the certification for 2023. As a B Corp, we are now legally required to consider the impact of our decisions not only shareholders – but also on employees, customers, suppliers, community, and the environment.  

To certify as a B Corp, a company must achieve a score of 80 points on the B Impact Assessment, which evaluates how the day-to-day operations of a company create a positive impact.

We strive to continue to improve our score and are excited to see what the future holds.
Mission & Engagement - 1.9
Ethics & Transparency - 3.7
+ Mission Locked - 10
Financial Security - 7.9
Health, Wellness, & Safety - 3.3
Career Development - 3.3
Engagement & Satisfaction - 5.6
Diversity, Equity, & Inclusion - 3.0
Economic Impact - 0.3
Civic Engagement & Giving - 1.2
Supply Chain Management - 3.8
Environmental Management - 5.0
Air & Climate - 6.6
Water - 0.3
Land & Life - 7.1
+ Resource Conversation - 8.2
+ Land/wildlife Conservation - 3.5
Customer Stewardship - 4.0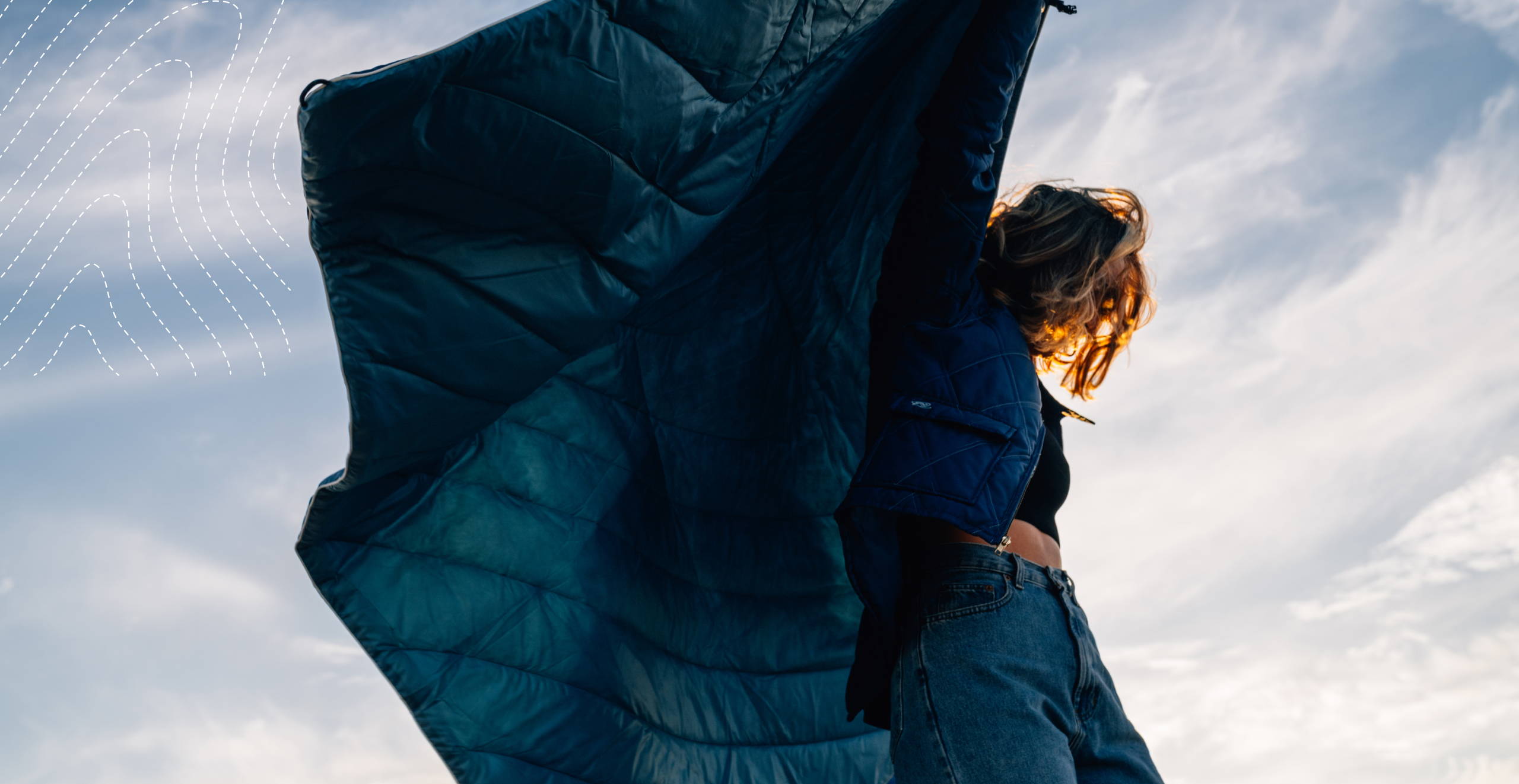 HOW OUR
PRODUCT IS MADE
Factories | Materials
HOW OUR
PRODUCT IS MADE
Factories | Materials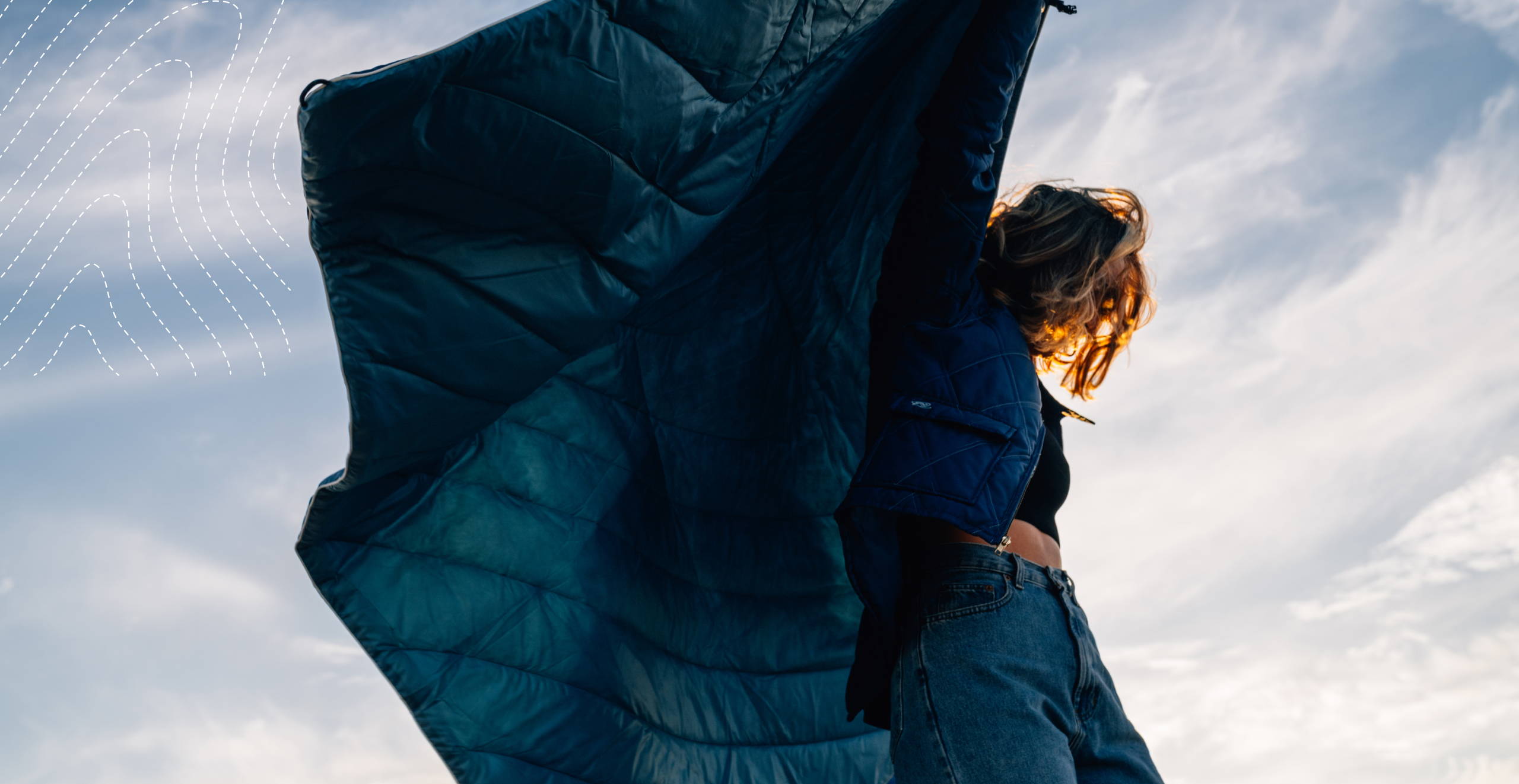 HOW OUR
PRODUCT IS MADE
Factories | Materials
Factories & Supply Chain
We are constantly working to ensure our value chain isn't having significant environmental impacts.

Since 2017, we've chosen to partner with a manufacturer because their sustainability goals align with our own. All materials used in the production of our blankets are GRS certified, and factory workers receive wages greater than the legal minimum wage and calculated living wage.
And there's more ahead…

We are in the process of onboarding a North American manufacturing partner. Their capabilities will enable Rumpl to further reduce our carbon footprint and greatly improve the lead time of our core product line. In addition, this will lead to lower overall inventory levels and will help ensure we are not over-producing our products.

We have also begun to expand our supply chain by working with a new supplier to ensure supply chain continuance.

We are also exploring warehousing in closer proximity to our base customers to decrease the length and therefore the demand of our supply chain.
Materials
When it comes to insulation, we make sure to fill all our blankets with a sustainable choice our consumers can feel good about. Since our 2019 overhaul of our puffy blanket line to use 100% post-consumer recycled materials in our shell, insulation and packaging, we have continued to expand that approach.

Everywhere Towel: In 2022, we began the transition of our Everywhere Towel line from 0% post-consumer recycled materials to 55%. We are extremely proud of this progress.

Cozy Hemp: In 2022, we launched our CozyHemp™ Blanket Made from 100% organic cotton blended with highly sustainable organic hemp fibers which means you can feel even better about wrapping up in your blanket.
At Rumpl, we are continuously looking for ways to improve our product from a sustainability standpoint. See our table showing the current breakdown of sustainability features by product.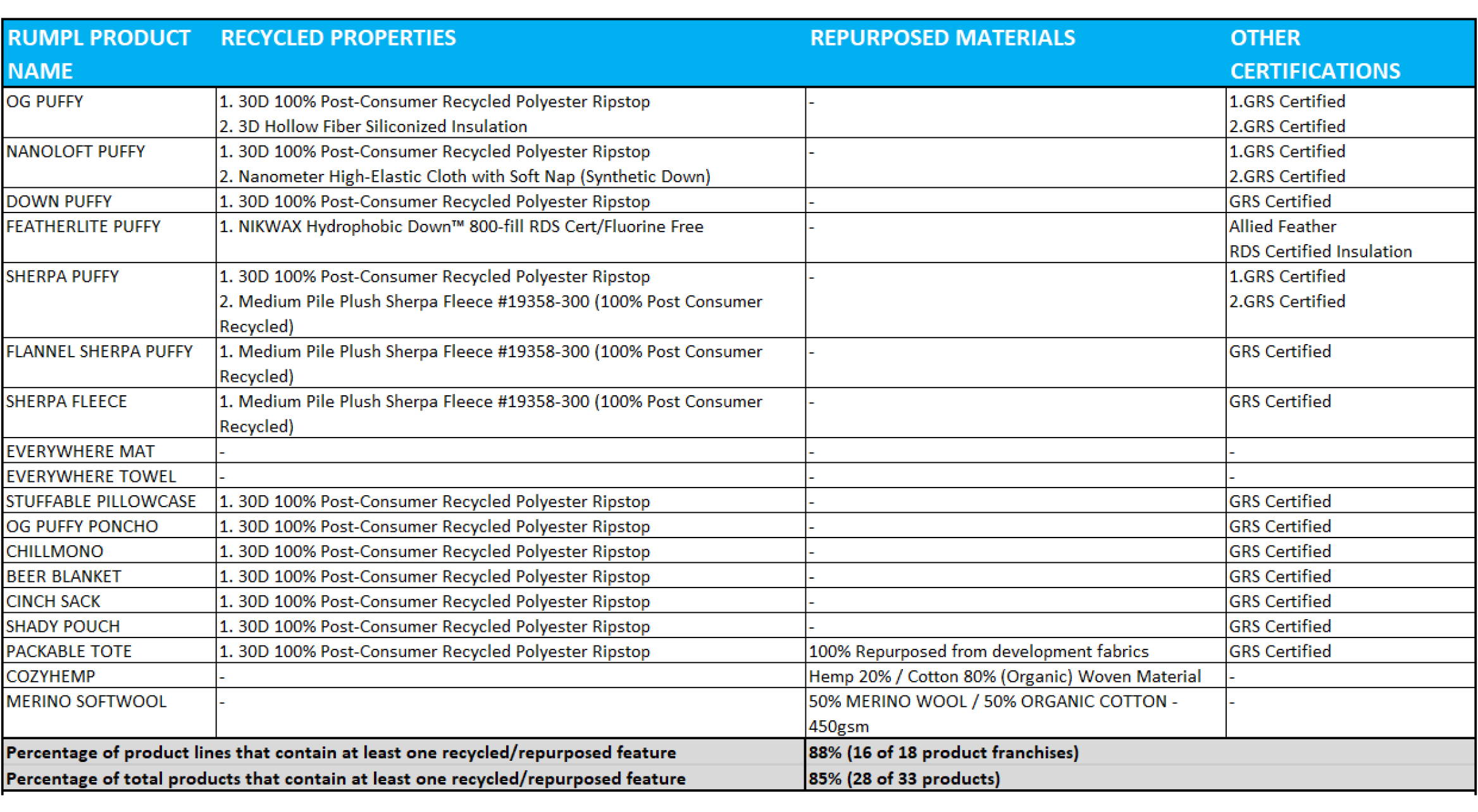 REI impact report
Every year, REI scores its vendors in a Product Impact Questionnaire to measure each brand's environmental impact and sustainability practices.

In 2022, we were proud to receive a score of 67/100, placing us in the 90-95th percentile of all brands sold at REI.

While we are proud to have remained relatively flat there are a few areas of opportunity that we plan to focus on for the future such as our packaging.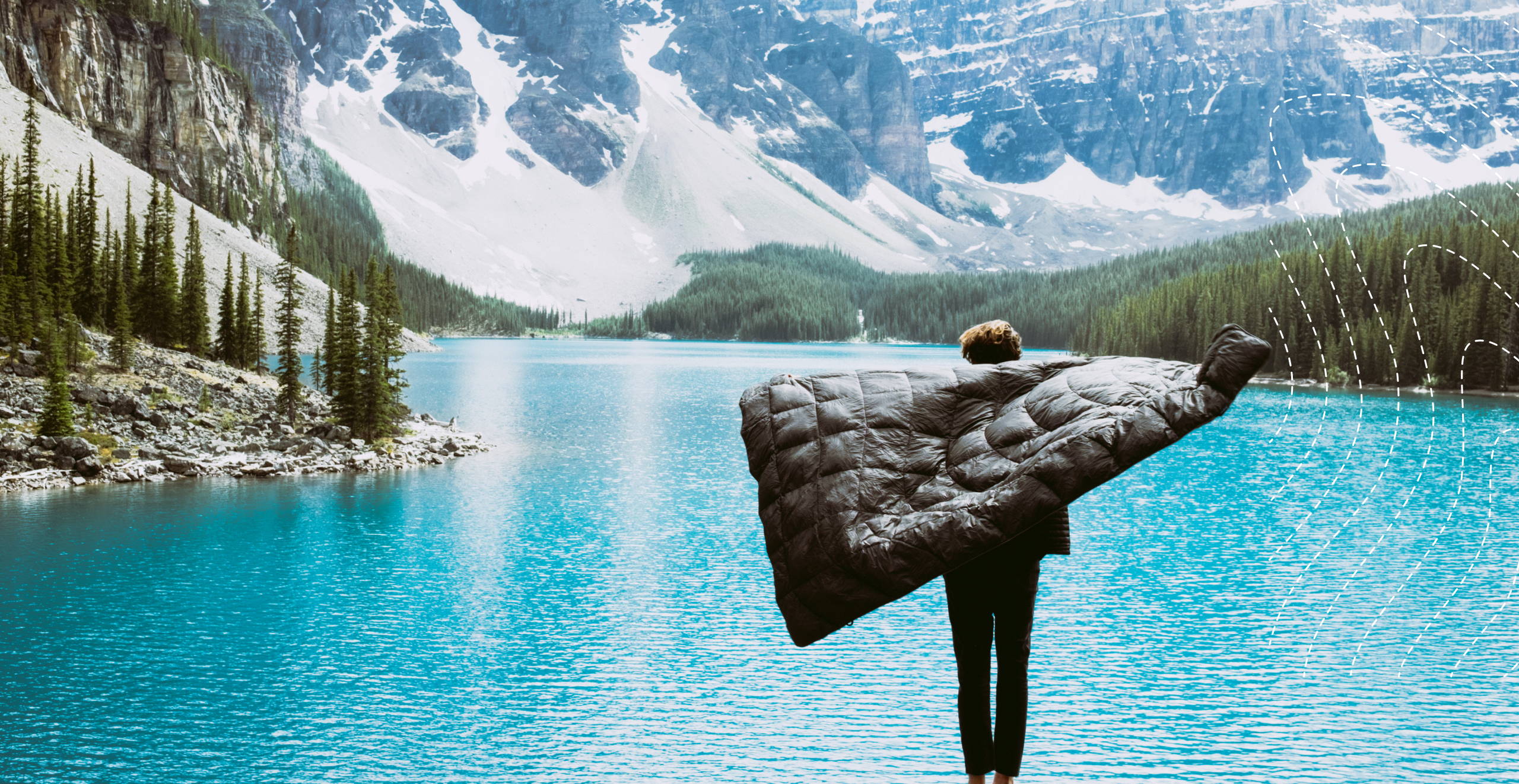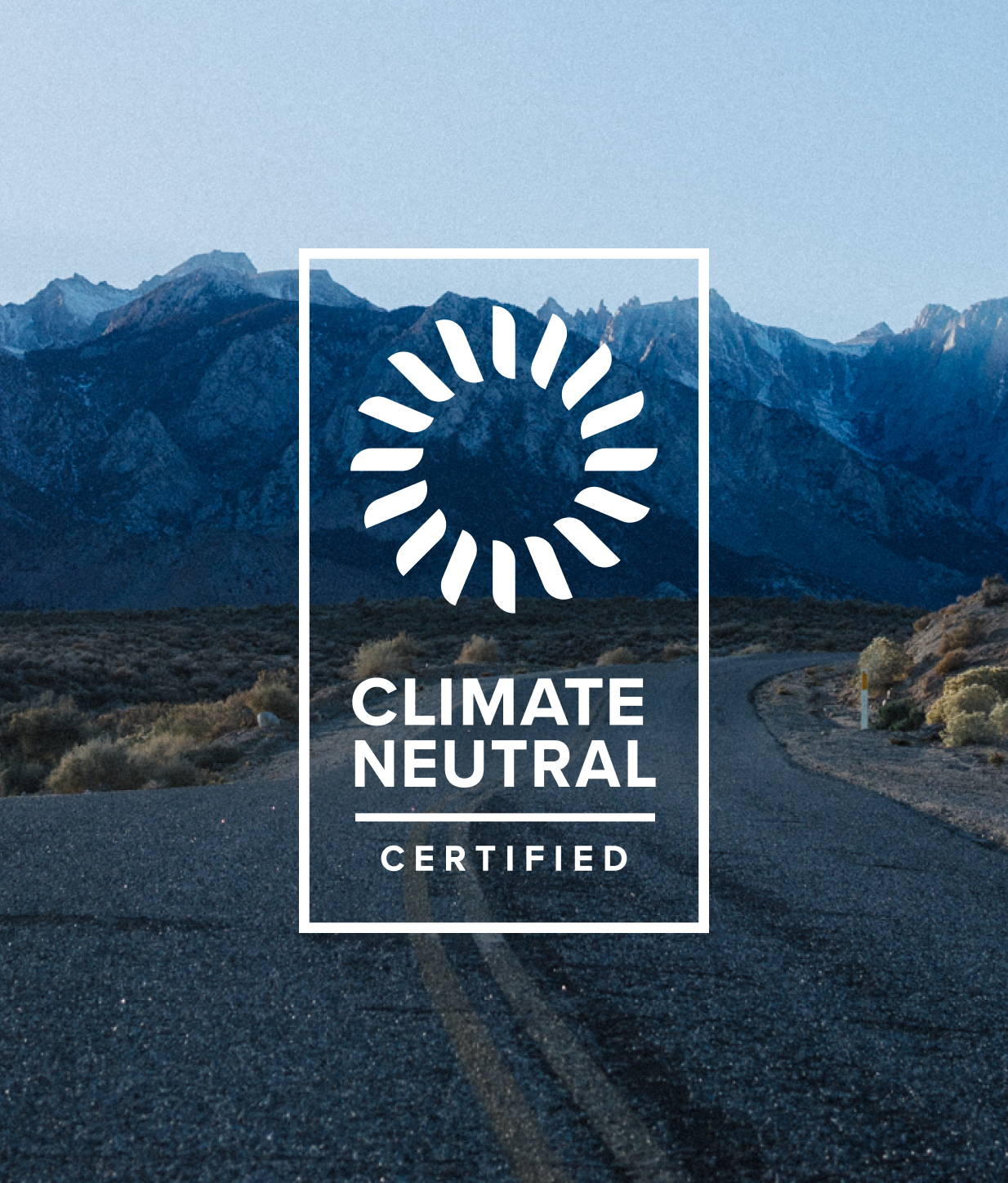 Climate Neutral
Since 2019, Rumpl has been a proud member of Climate Neutral along with other sustainable brands. The Climate Neutral certification means that every year we offset our scopes 1, 2, and 3 emissions—the full carbon footprint our business activity generates by purchasing verified offsets. Rumpl has committed to measuring our footprint annually to reduce where we can and offset the rest while also providing resources to other brands to join.

See below for a list of tCO2 offset each year:

2019 - 3,871 tCO2 offset
2020 - 4,142 tCO2 offset
2021 - 5,335 tCO2 offset
2022 - 9,526 tCO2 offset
Total - 22,874 tCO2 offset
We are always committed to reducing our carbon footprint.
Below are some ongoing and new initiatives that we are working on:
Strategic Initiatives:
Ocean Container Optimization
At the beginning of 2022 we completed an audit of our carton sizes to ensure they were optimized for maximizing the total volume of ocean containers.
Reduce work-related travel emissions
Evaluating business trips to determine if travel is necessary or can be completed remotely
Institute incentives for employees to use low emissions transportation for non-remote workers
The use of non PCR or non organic Materials Used in Products
Constantly innovating our new and existing product line to remove the use of non PCR or non organic materials
In 2022, we sponsored Patch by using our carbon offset through Climate Neutral to fund sustainability projects. Patch was an easy choice as the mission aligns well with Rumpl.


Patch is a platform scaling unified climate action. They help companies reduce their carbon footprint to reach their global climate goals. They develop solutions, at scale, with speed due to their aim to reduce and neutralize anything remaining.
As Rumpl continues to grow, it's important we partner with companies that continue to scale their initiatives on climate action.
Patch is an innovative company at the forefront of climate solutions - their company mission and culture is very in alignment with Rumpl's desire to transcend the blanket category
Patch offers incredible education and resource library so partners can constantly learn, grow and contribute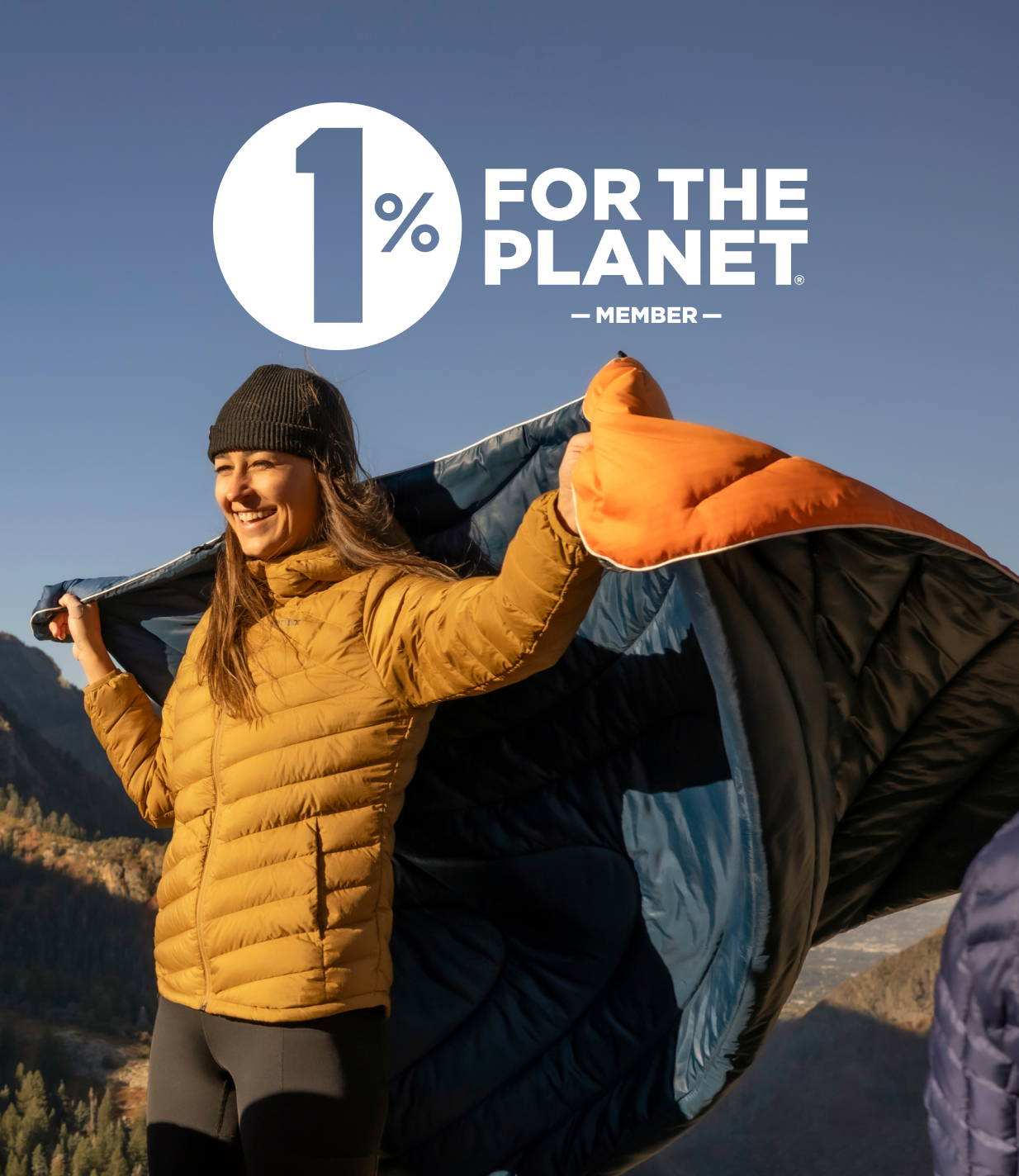 1% For The Planet
Through our partnership with 1% for the Planet, we donated $349k in monetary, volunteer and product to nine environmental organizations that are tackling our planet's pressing environmental issues.

See below for a list of non-profit environmental organizations we donated to in 2022:
Environmental Management - 5.0
Air & Climate - 6.6
Water - 0.3
Land & Life - 7.1
+ Resource Conversation - 8.2
+ Land/wildlife Conservation - 3.5
1% for the Planet Organization Highlight
During Giving Tuesday 2022, Rumpl proudly partnered with First Descents to drive awareness to their incredible mission. First Descents provides life- changing outdoor adventures for young adults impacted by cancer, multiple sclerosis, and other serious health conditions and is a member of 1% for the Planet.

We donated over $100k in product to help support their outdoor adventures. We also did outreach to our owned audiences to educate them about First Descents through social media, paid and email. As part of this giveback we also customized the blankets with First Descents logos to better raise awareness of their cause.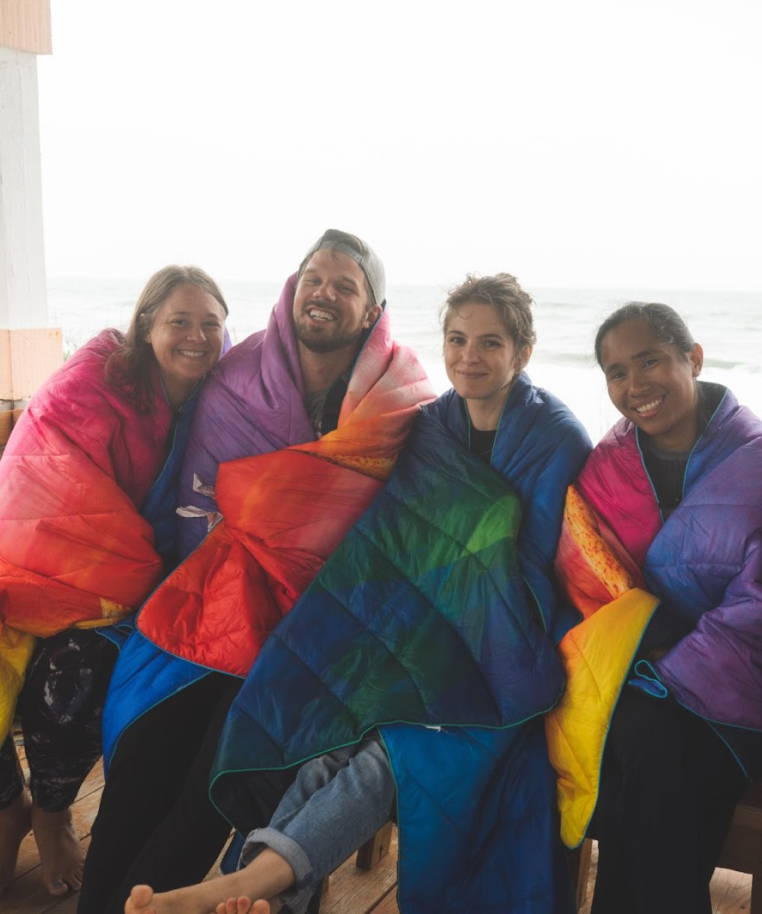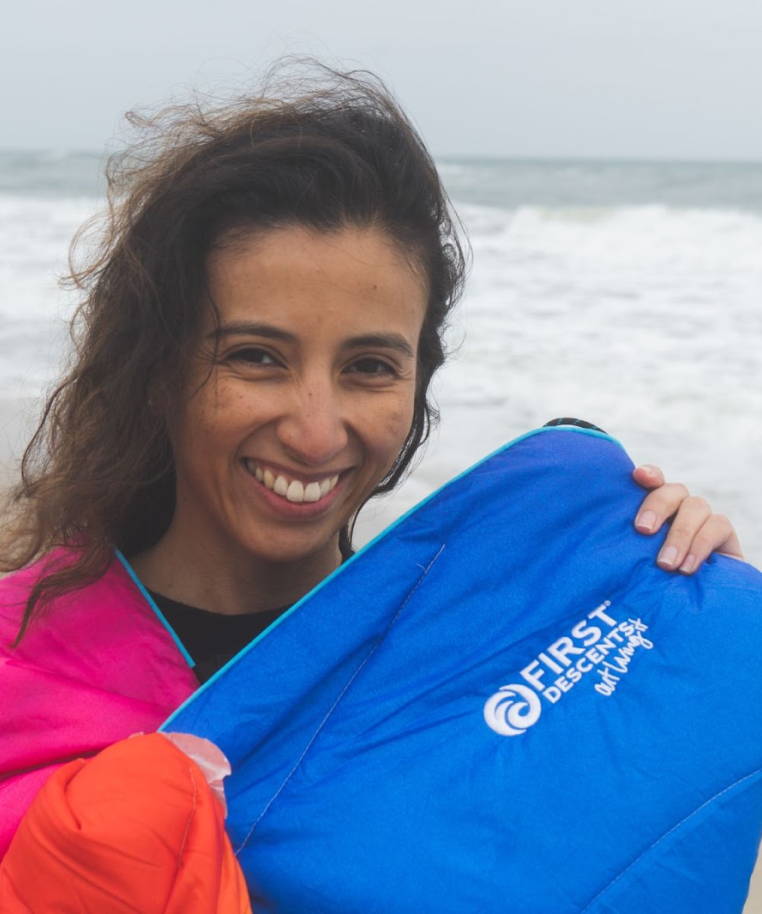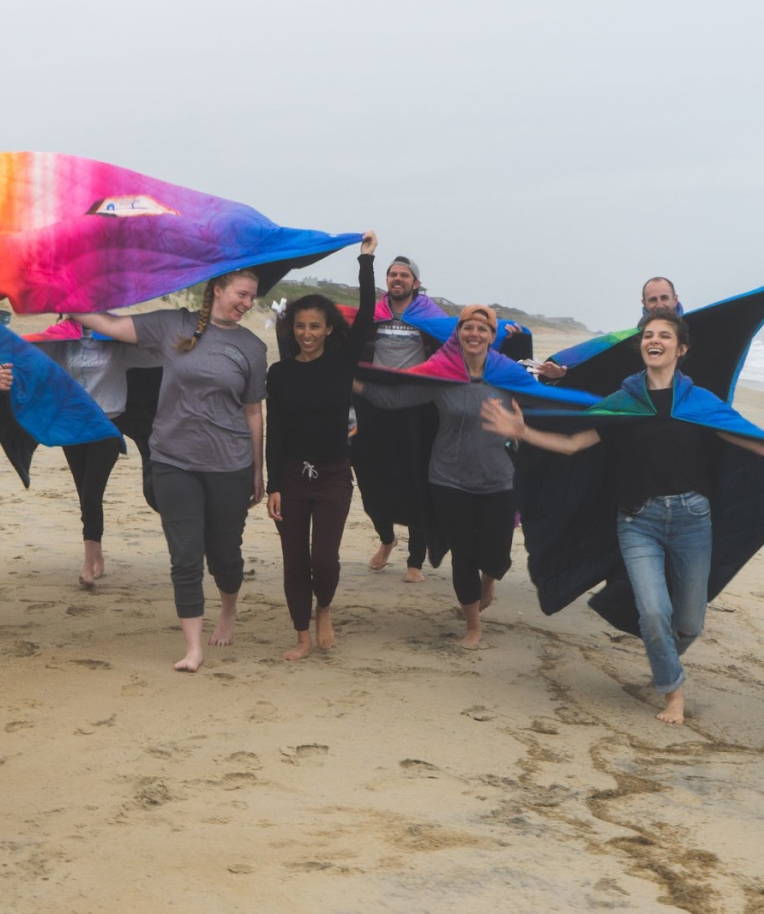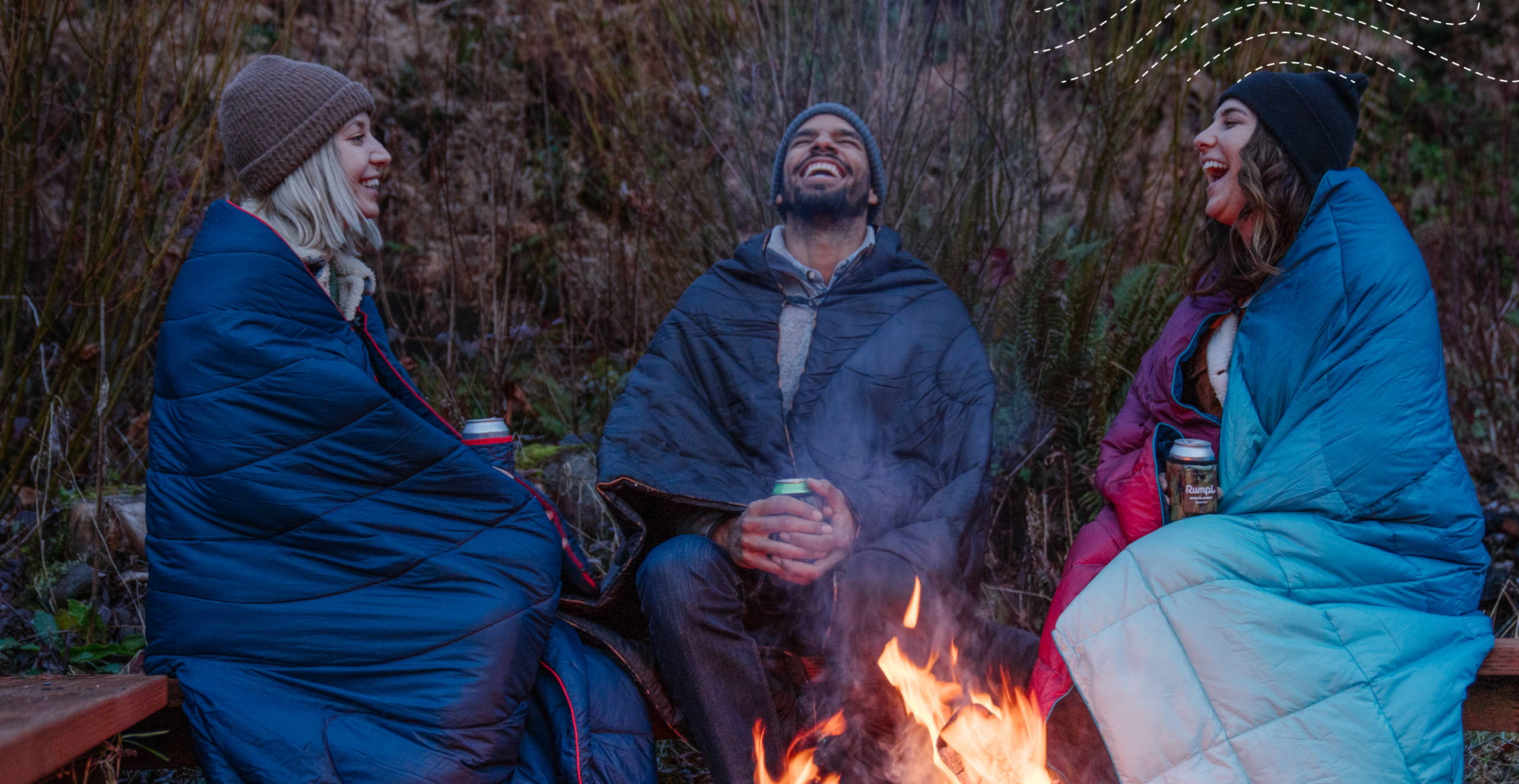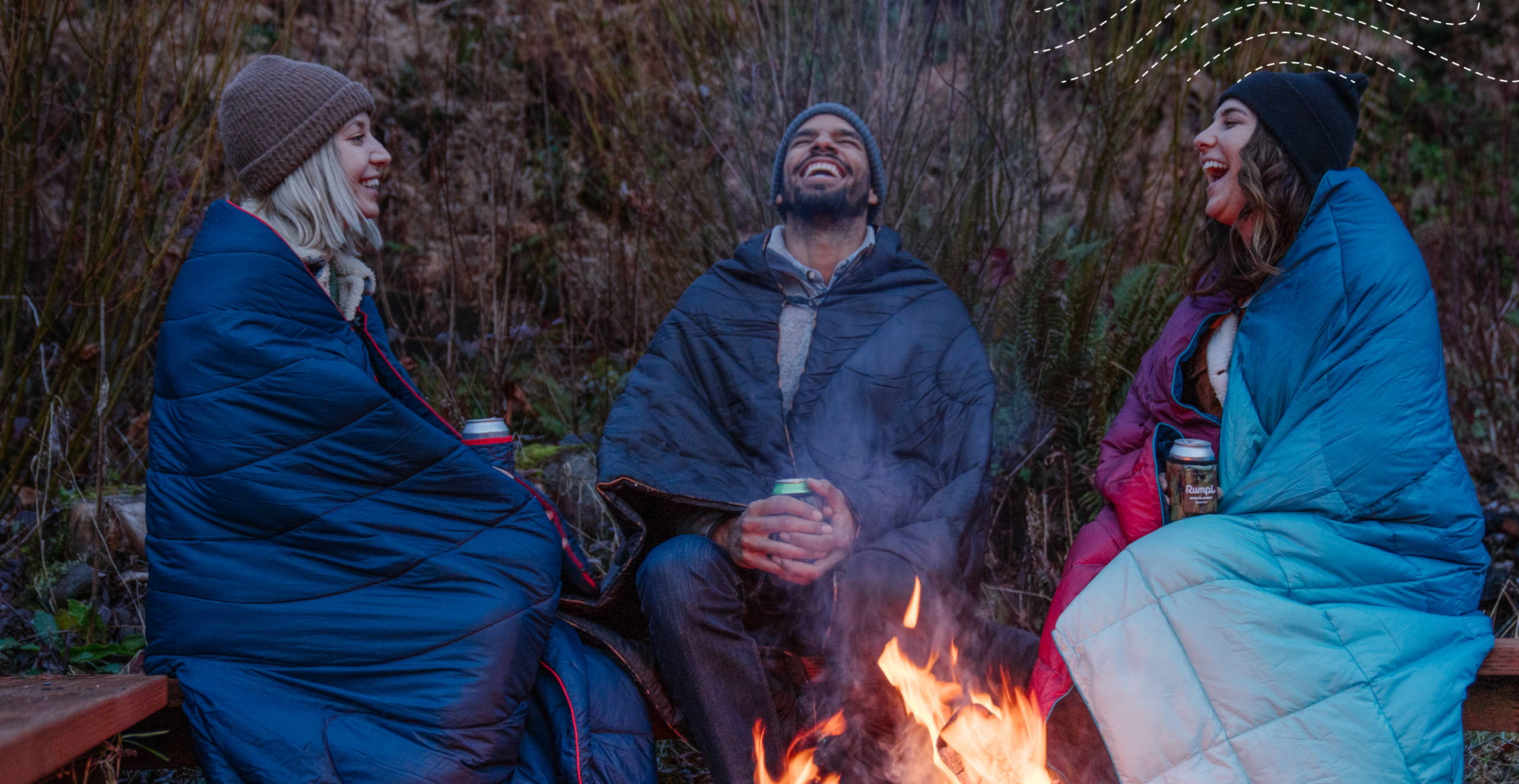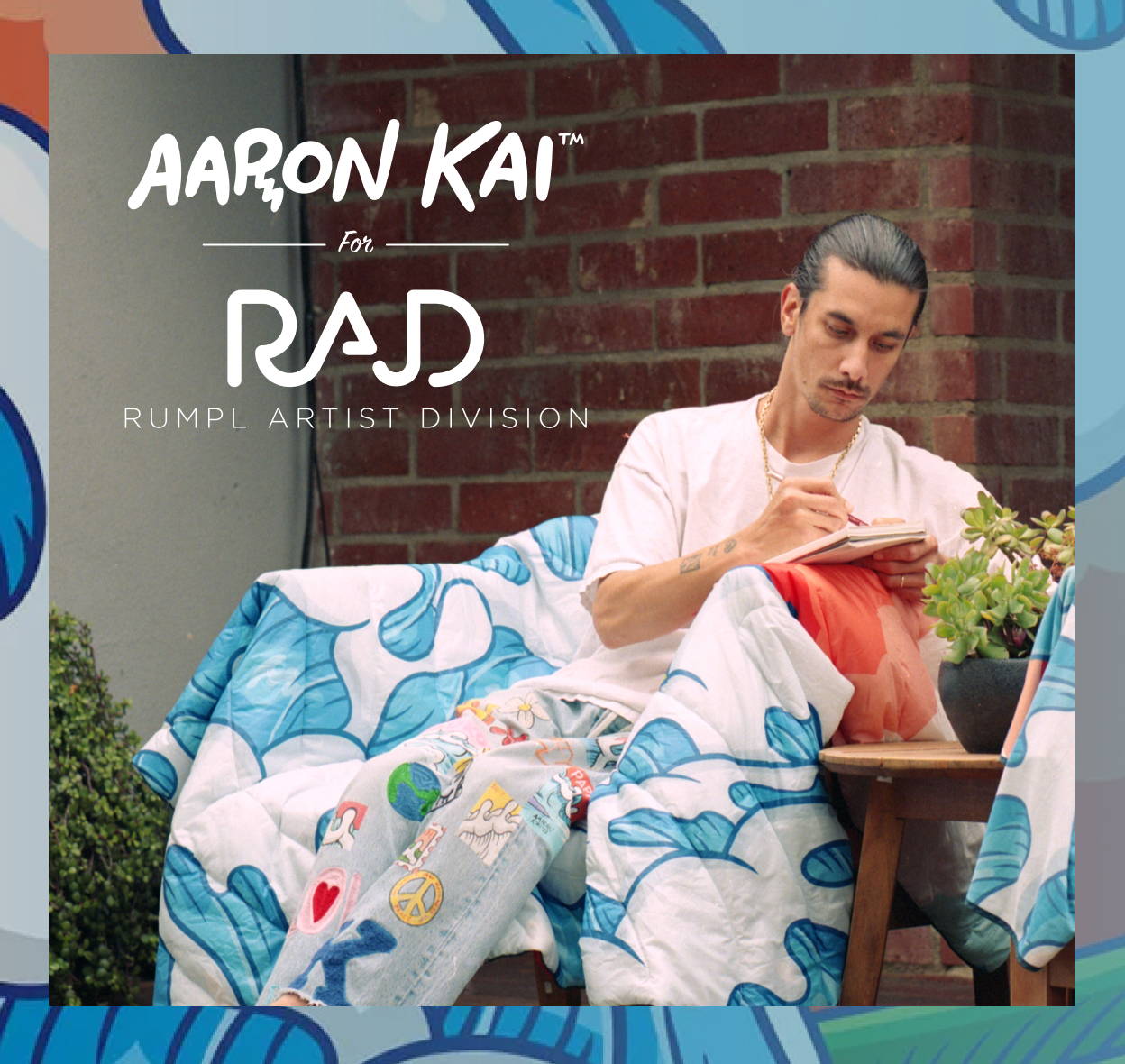 Diversity, Equity, & Inclusion
Through our commitment to the Outdoor Industry CEO Diversity Pledge, Rumpl is committed to three strategic initatives to promote inclusion of BIPOC and other minority groups. In 2022, we continued to follow our previously set strategies and invested in additional resources for staff education.
Our three strategic initiatives are summarized Below:
Initiative 1: Embed diversity and inclusion goals and commitments into our corporate framework.
In 2022, 80% of Rumpl leaders (manager or higher), participated in a leadership course focused on overarching leadership development and DEI. Through that course, our leaders have been able to apply to internal development and our hiring process. We also promoted two female employees into director positions and hired one female VP leader.

Initiative 2: Uplifting creators from under-represented communities.
Athlete Team: In 2022, Rumpl launched our Athlete team program consisting of 6 athletes across a multitude of outdoor sports, including skiing, trail running, climbing, surfing and mountain bikes. Of that program, 67% are female athletes and 16% are BIPOC.

Content Creators: Rumpl continues to work with external ambassadors to drive influence through social media channels. In 2022, 25% of our content creators were BIPOC and 80% were female. We plan to continue to expand this to incorporate more diversity.

RAD: For our 2022, Rumpl Artist Division (RAD) collection we focused on creating unique prints through all communities. In 2022, 4 of our 9 artists (44%) were BIPOC.

Initiative 3: Giveback to causes that support inclusion in the outdoors.
In 2022, Rumpl donated to The Venture Project. The Venture Project focuses on wilderness trips, skill building and community empowerment for queer and trans people. This partnership was extremely important to help further support inclusion for everyone in the outdoors.
See below for a summary of our DEI pillars, initiatives, and action items: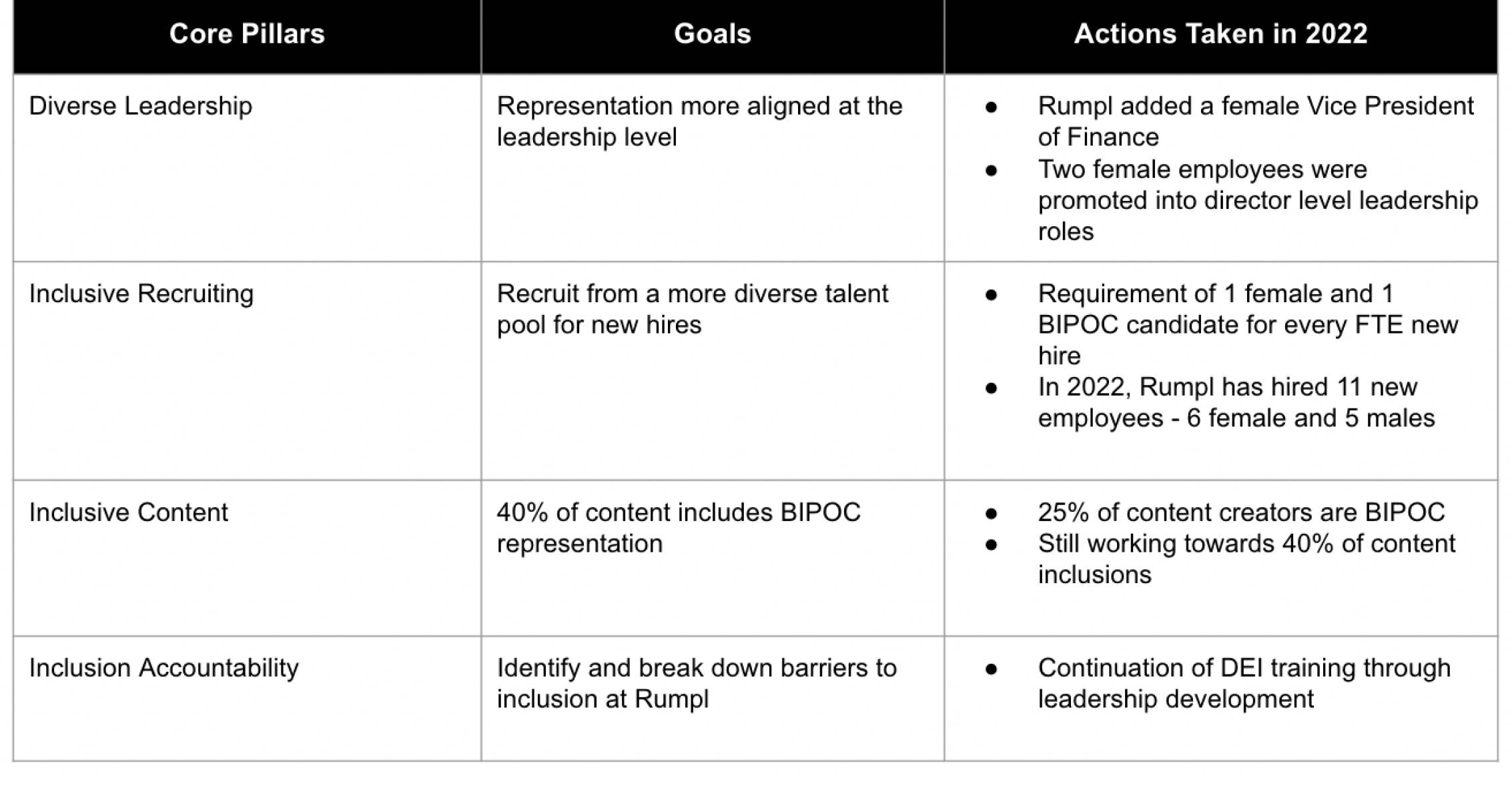 Employee Well-Being
If Rumpl was a blanket, our employees would be the stitching. Because our people are so important, we strive to create a remarkably-supporting work environment.
Competitive pay: We perform an annual compensation and performance review to ensure pay equity and to track closely with the market
Unlimited PTO: We know our employees strive to be at the top of their game - the only way to maintain that exceptional performance level is to take intentional breaks from work and devote time to self-care, connecting with friends, and spending time with family or Mother Nature!
401k Matching: We provide a company match of up to 4% (fully vested on Day 1) because we're invested in the long term success of our employees.
Health benefits: We offer company-paid medical, dental and vision insurance for full time employees so our employees can rest easy knowing they are covered.
Quarterly profit sharing: What better way to have everyone invested in the company's performance? On a quarterly basis, we give back a part of our profit beat to our employees.
Paid parental leave: We provide up to 12 weeks of paid parental leave for delivering parents and 4 weeks of paid time for partners so they can focus on being there for their little Rumplers.
Employee discount and access to pro deals: We want to make sure our employees are staying cozy out there - so we provide them with a generous product discount to use! Additionally, we have access to many pro deals in the outdoor industry so our employees can really beef up their outdoor game.
Tuition and education reimbursement: Our employees are always striving to be better – that's why we hired them in the first place! To assist them, we provide a tuition and education reimbursement program.
Flexible remote working policy: The pandemic showed us that we can perform at a high level from anywhere. Therefore, for most roles, we encourage our employees to work wherever they want - whether it's at home with their awesome workstations (courtesy of a company-provided WFH stipend) or at our office HQ in Northwest Portland. The policy also allows for flexible schedules to ensure our employees are able to live their lives and do great work.
Employee engagement surveys: We conduct quarterly anonymous employee engagement surveys with subsequent listening sessions with company leadership. We want to make sure we listen and respond to our employees and we strive for a 90+% employee satisfaction goal.
Annual company offsite: There's no better way to facilitate team connection than through meaningful experiences live. We host an annual offsite that has included whitewater rafting, crabbing, and axe-throwing.
Manager training: We provide manager trainings and bring in experts on the subject to ensure our managers are well-equipped to lead their direct reports.
Company-wide meetings: On a monthly basis, we hold a townhall where company leaders present on the status of goals and initiatives so our employees have a transparent view into the performance of the entire company.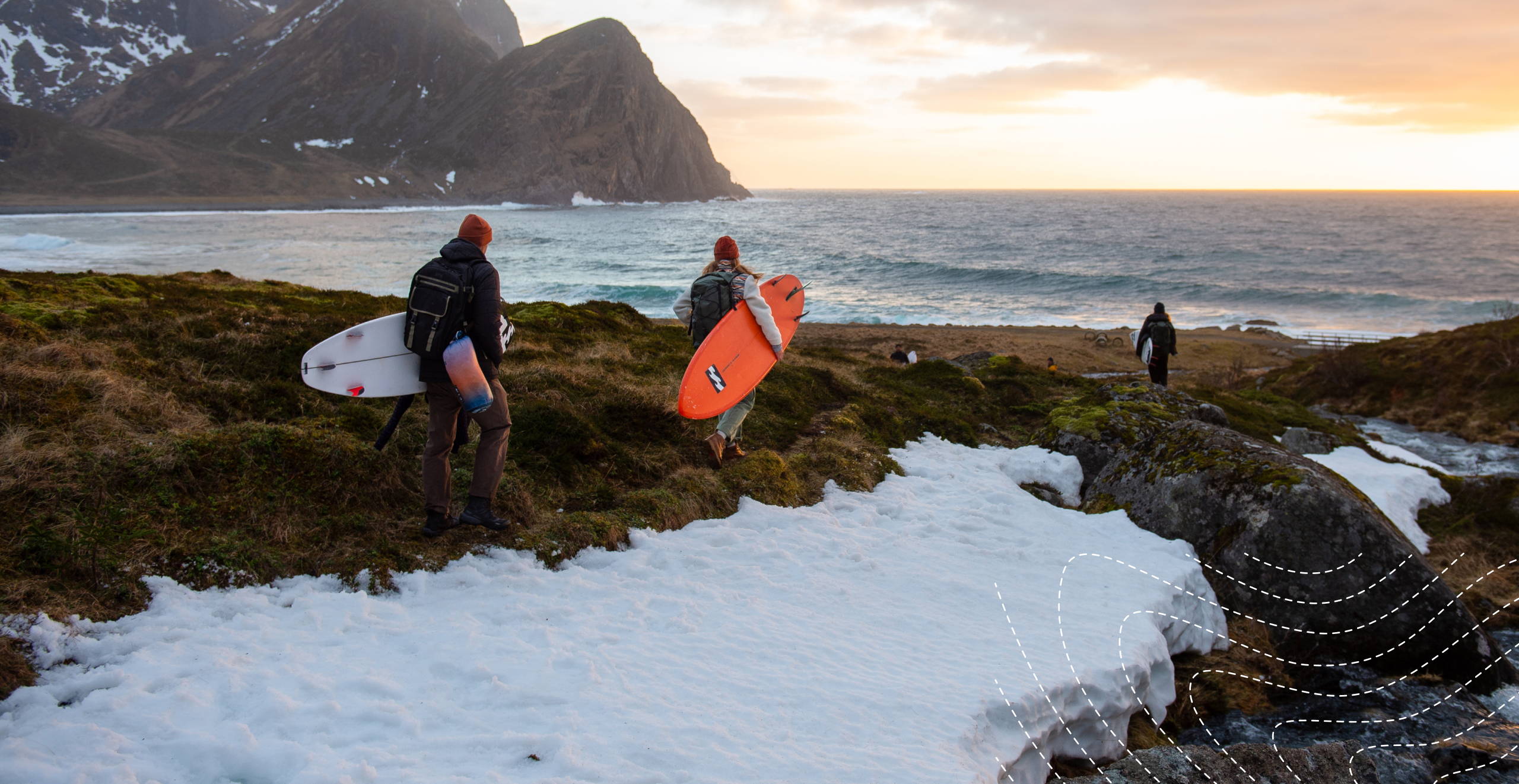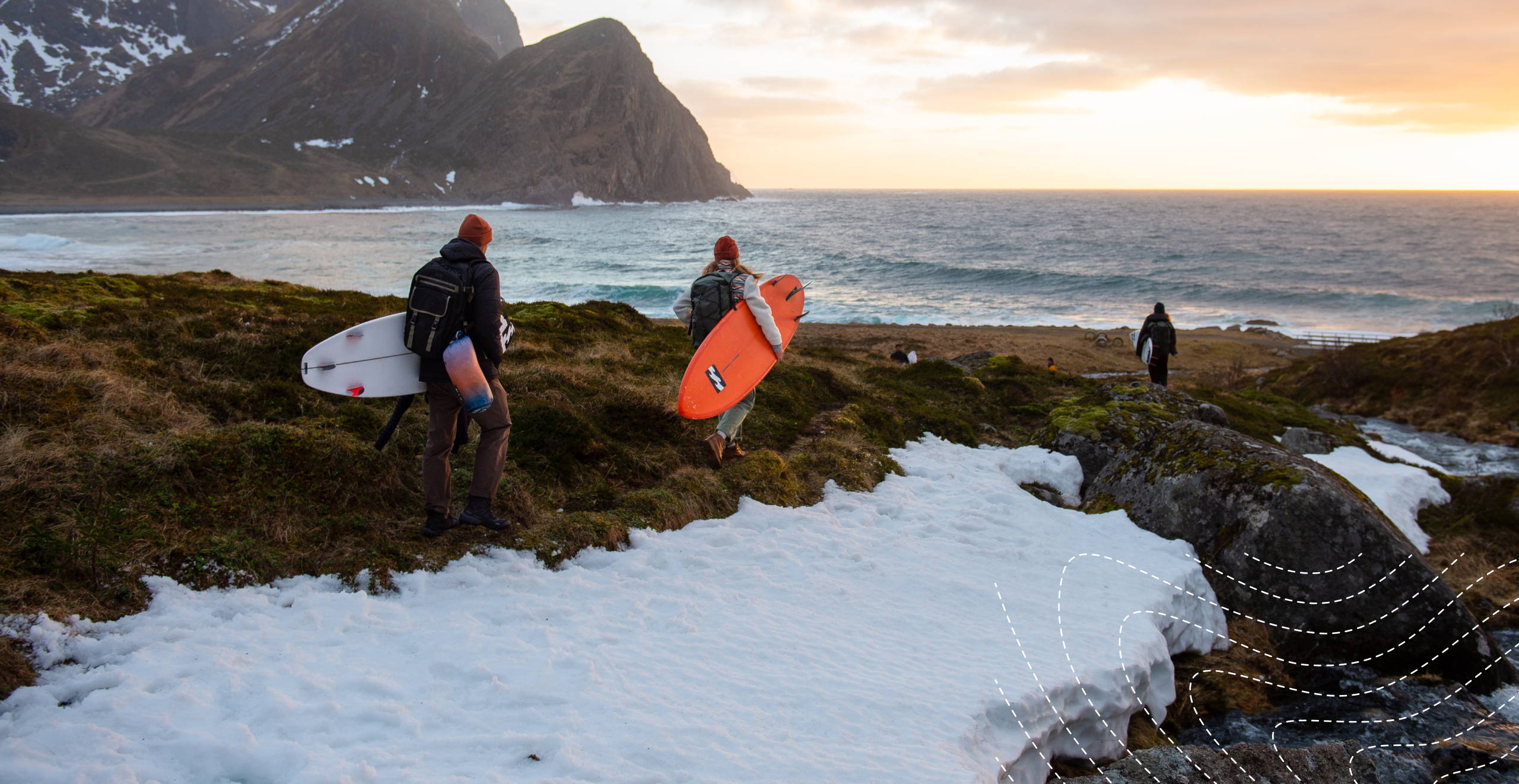 Looking to the Future Responsibly
One of Rumpl's core values is "Look to the Future Responsibility". In addition to prioritizing sustainably sourced materials, we are deeply committed to building a sustainable business model. Simply put, a sustainable business model is an efficient one - one that maintains healthy margins and does not rely on ongoing capital infusions to stay afloat. Since 2019, we've expanded our print count by around 500% to grow with our consumers needs, offering an impressive range of over 130 designs compared to our initial 25 prints. With the significant growth in products it became evident that some were not as productive as others. These styles would end up on sale and deliver a lower margin to the business. Clearly the way we were expanding our print assortment was not aligned with looking to the future responsibly.

So what are we doing to address this?

We are simplifying our operations and focusing on what our consumers love most. Perhaps unsurprisingly, about 20-25% of our print designs generate the vast majority of our sales. From a financial standpoint, everything else is noise. As we enter 2024, we will be reducing our assortment to include only essential items that have a positive financial impact to the business and resonate most with our consumers. What you'll see from Rumpl moving forward will be easier to understand and easier to shop. In short, we're making things simple again.