---
The Basics
Name: Adam Concannon (website)
Residence: Currently Fort Collins, Colorado but I'm open to suggestions
Occupation:  Full-time student, Staff Photographer at Blood and Bolts, Project Assistant at the Community Foundation of Northern Colorado, Freelance Visual Content Developer
Gear: Canon T3i, Pentax P3, Olympus Tg3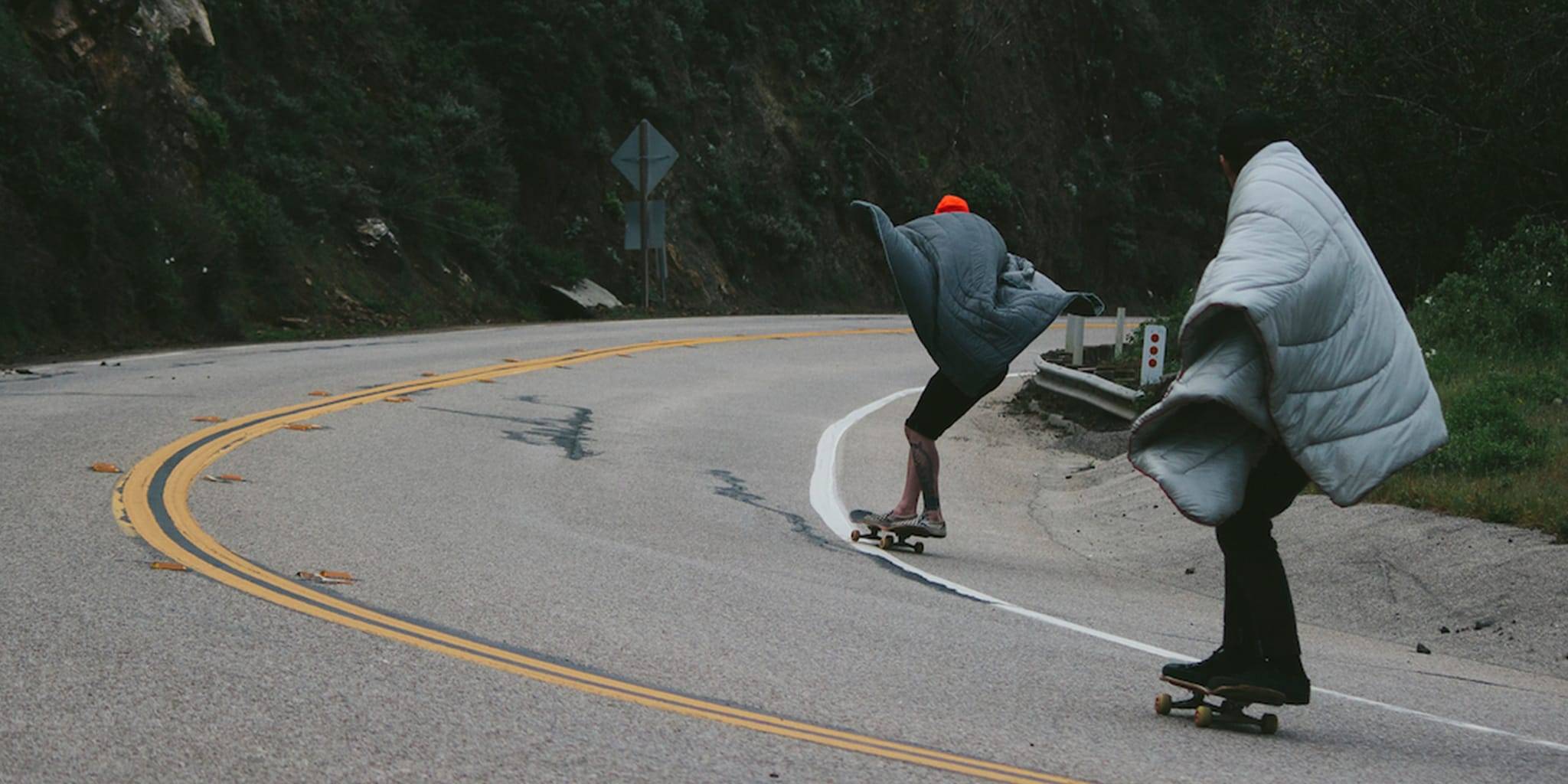 What is you favorite subject to shoot? I like to shoot my friends having fun. I aim to capture candid moments, and chronicle experiences and moments with them.
Who are your biggest influences? I really like what Ben Gore does with his street photography, but lately I have also been pulling inspiration from the community of photographers on Instagram; specifically Kyle Panis, Matthew Ord, and Syngen Bingham.
What photography trend makes you cringe? That tiny planet app is the only thing that grinds my gears honestly.
What's it been like shooting a Rumpl? I have really enjoyed shooting a Rumpl outdoor blanket! They are really dynamic and can add a lot of movement to a static photo. Integrating them into action shots has been really fun and highlights the movement; it adds a sort of elegance to the movement, softening it somehow. The closest comparison to shooting a Rumpl outdoor blanket would be shooting photos of long hair that the wind has caught just right, it captures the wild and untamable vibe I aim for.