THE BASICS
 
Name:

Residence:

Occupation: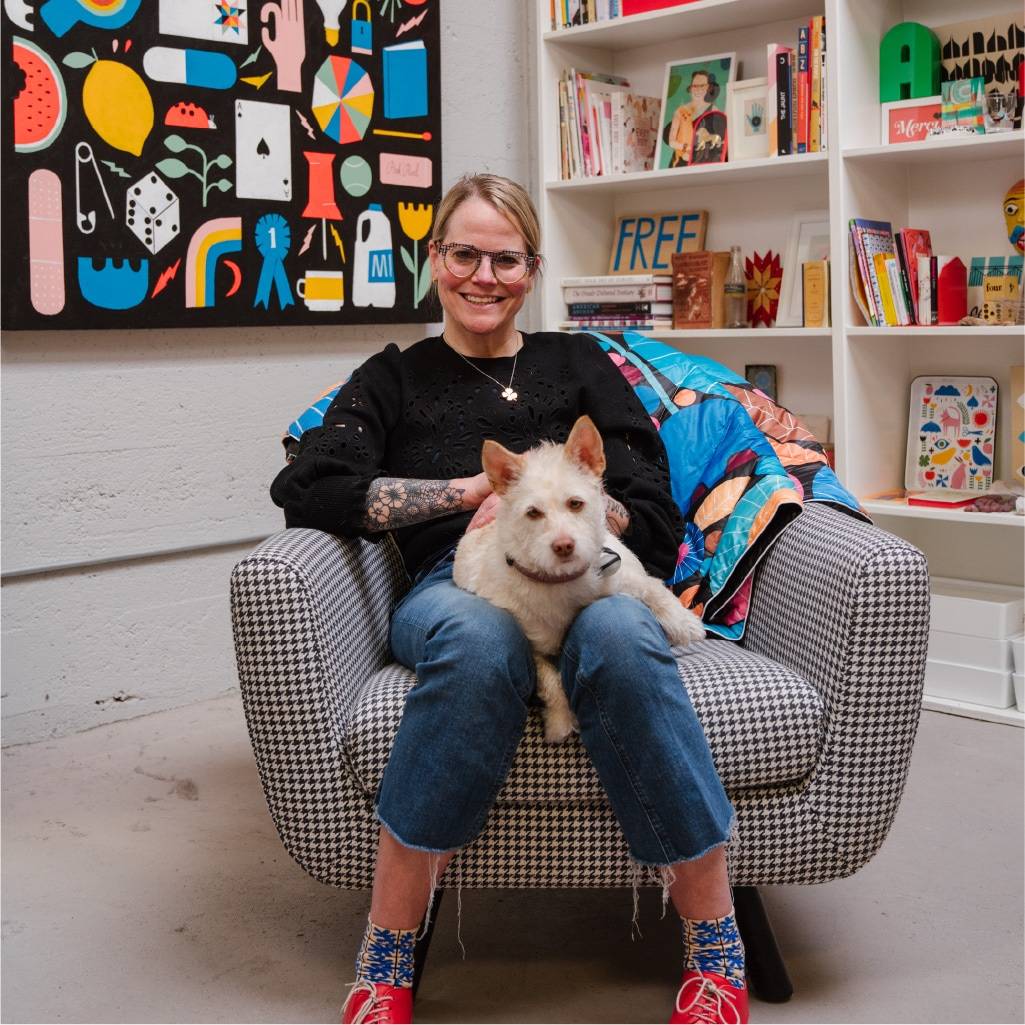 Our latest RAD collaboration is with Lisa Congdon, a Portland, Oregon-based fine artist, illustrator and author. Her playful work is recognized for its vibrant palettes, geometric patterns and uplifting messages. We met up with Lisa at her home in Portland to learn more about her design process, and where she finds inspiration behind her energetic and colorful illustrations.
How would you describe the type of art that you create?
My art is really playful. It's colorful. Other people describe it as joyful, but I do think that I also make some art that's a little dark, maybe in ways that other people don't recognize, but I do love color. My work is very geometric. Pretty graphic and flat. I use a lot of messages in my work too. I'm really influenced by folk art, by mid century art and design, and by the outdoors; nature, botanicals, flora and fauna.
Have you always considered yourself as an artistic person?
Well when I grew up, I never considered myself artistic, like I wasn't an art kid. I didn't actually have any interest in art really until I was in my early 20s. And even then, it was because I was in a relationship with an artist, and she sort of introduced me to all of these museums and artists in the world that she admired and I was like, "this stuff is really interesting", but I still never imagined that it was something I could do myself.
About 10 years later that relationship had ended, and I was single for the first time in my life, and decided to take some art classes. I started a blog and I started sharing pictures of the stuff I was making, and then I opened an Etsy shop in 2007, and I started this really small, handmade business. And 14 years later, here I am!
I was about 40 by the time I left my job and decided to try to do this full-time. So I was definitely a late bloomer even attempting to make it as an artist. I do think I have a great amount of appreciation for what I do because I spent so many years doing something else that I wasn't in love with. I worked in an office for years and I was also an elementary school teacher before that. While I loved aspects of both of those careers, I was never passionate about either. I didn't feel the level of excitement that I feel about what I do now.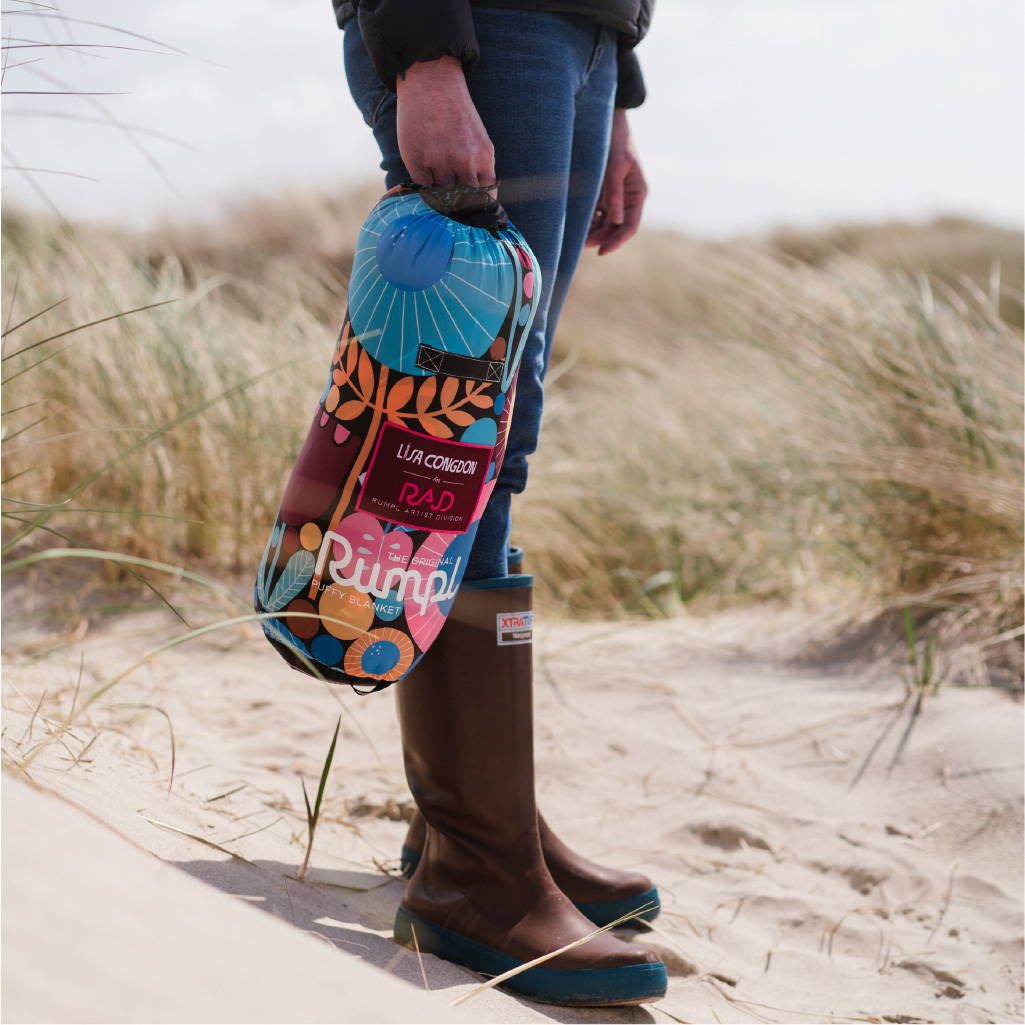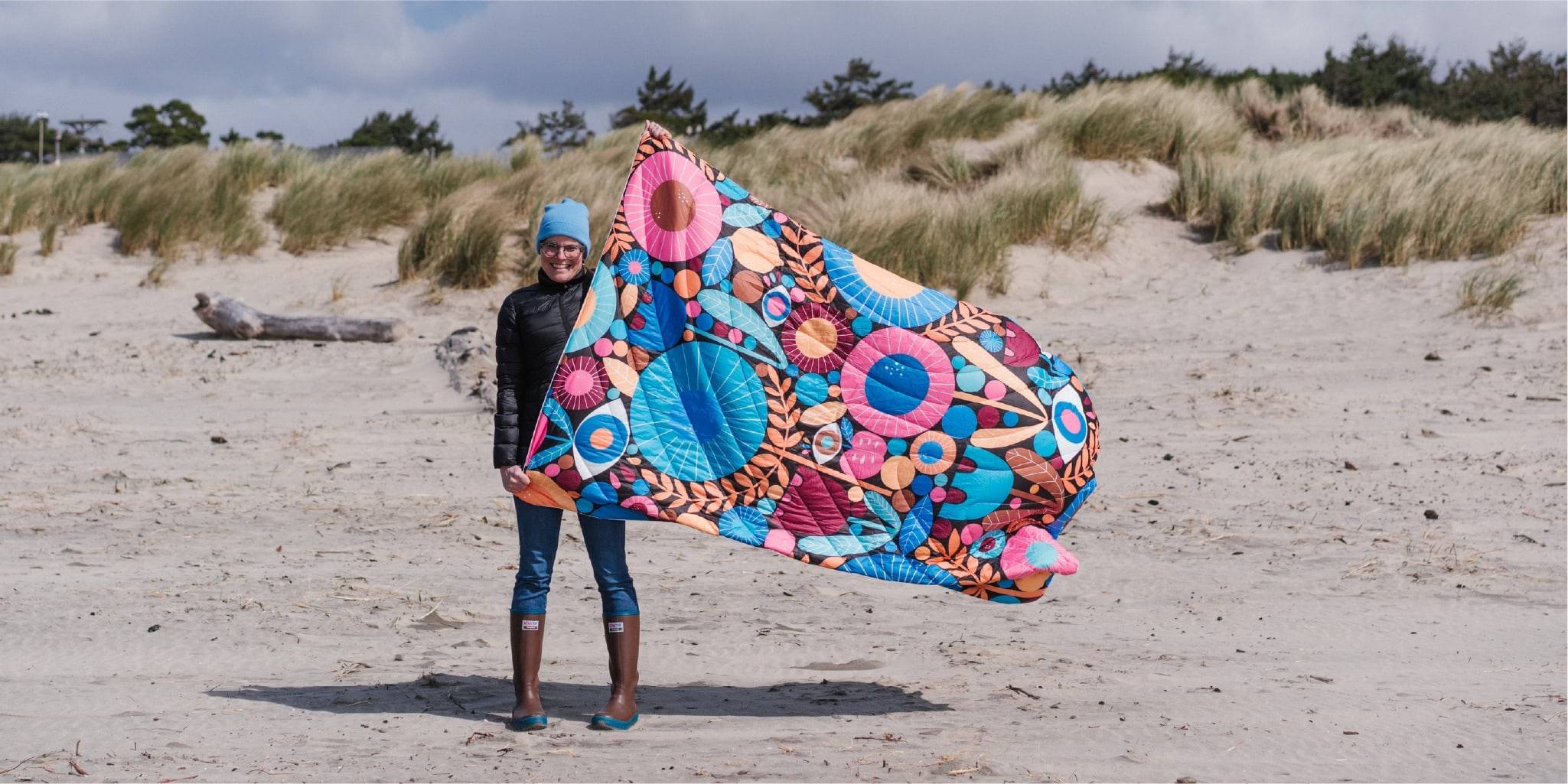 People often describe your art as joyful. Do you consider your art to be joyful?
It's interesting that a lot of people describe my work as joyful. It makes me really happy that people describe it that way. The reason it's interesting is that I started making work that reflected my own joy for life because I spent many years when I was younger not being a joyful person. I worked really hard on that when I was in my 30s in particular, and I think the work that I did on getting to know myself and trying to understand what would bring me joy, brought me to art.
The process of making art is such a joyful experience for me. It's so fulfilling to me, even in the hardest moments where I'm frustrated because I can't get something right or I want to make something work in a piece and it's just not working or I don't have any good ideas. Even in those moments, I'm still loving it. So it makes sense to me that my joy comes through in my art because it really is a response to having found this thing that motivates me and moves me in a way that nothing else ever has.
"The process of making art is such a joyful experience for me. It's so fulfilling to me, even in the hardest moments"
Where do you find joy?
I definitely find joy in making art, if that's not obvious already, but I think that there are sort of buckets of things that I always go back to because they're super joyful. One is being with my people. I have some really incredible friendships and relationships with people out in the world, including people I've met through social media, just through my career as an artist. I love being outside, moving my body, and being out on the open road with the women's cycling team I ride on is really a joyful experience.
Where did you find your inspiration for the Night Garden blanket design?
When Rumpl first asked me to design a blanket, I was really excited about making a blanket that had a botanical design. The colors that I chose are actually really influenced by where I live, part time in Manzanita, at the coast. I typically work with a lot of primary colors and I wanted to shift that a little bit to more earthy colors. I've been sort of shifting a lot of my work to more earthy colors lately, which is also super fun. I'm beginning to wonder if it's because I'm living in this place that has every beautiful earth tone imaginable. So the blues and the golden ochres and even the wine colors are kind of unusual for me, but it was really influenced by the landscape that I see in that area.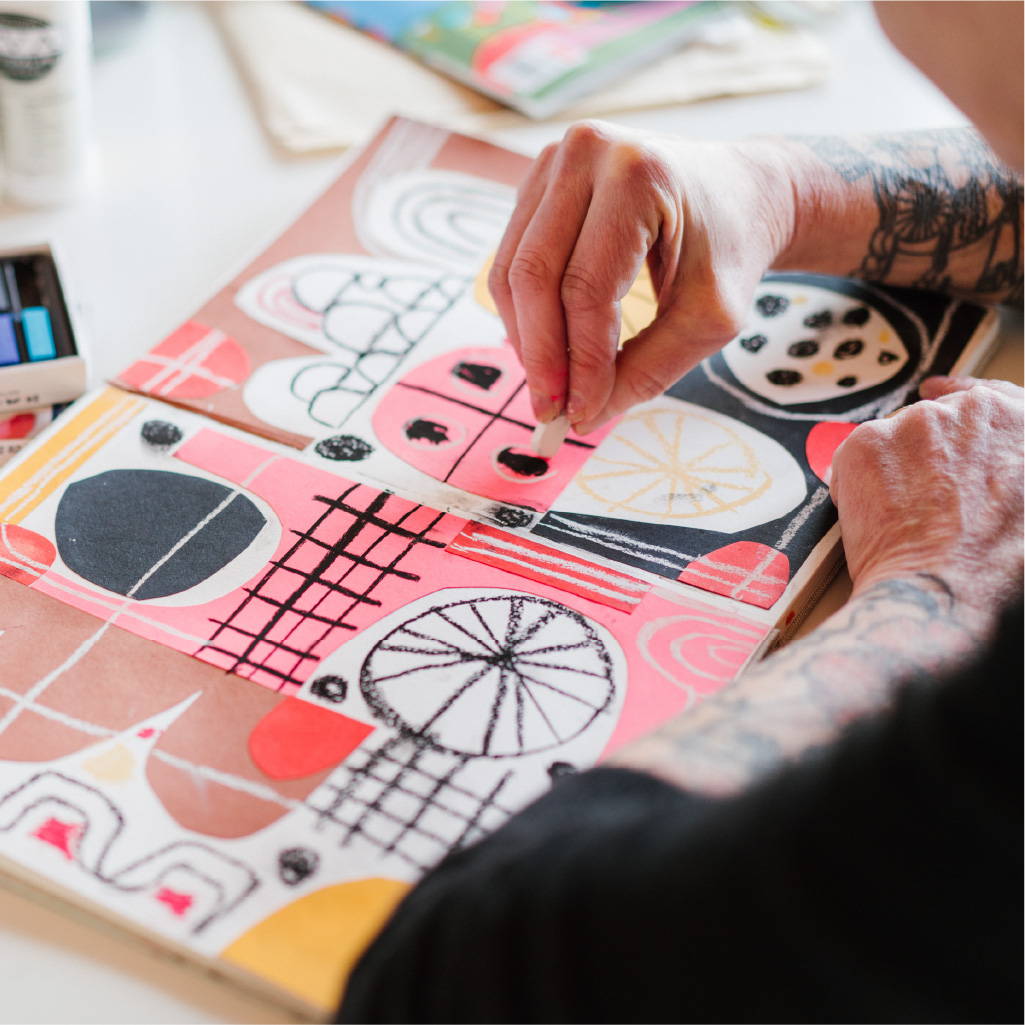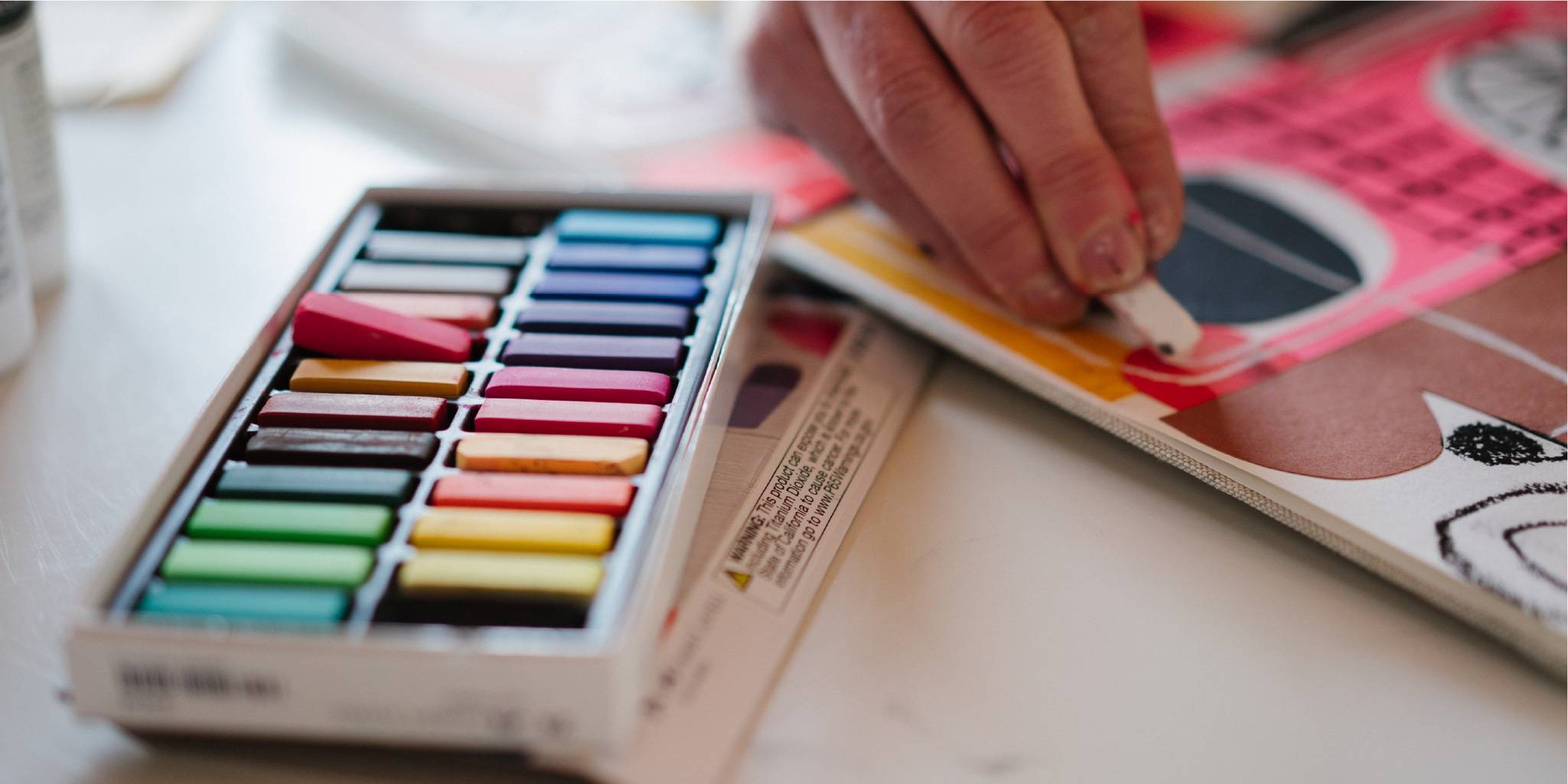 What is your favorite mantra?
One of my mantras is 'Begin anyhow'. The reason that I love that phrase is that it reminds us that we are never going to be totally ready to start something. I think one kind of superpower that I have is that I am really good at pushing through discomfort and beginning something, even when I don't feel like I'm ready. Even when it feels scary or big or overwhelming. So I just really encourage people to embrace the fear and know that there is no perfect moment to begin anything or to start something - it's just you. Oftentimes, just taking the first few steps is the most important part.
Learn more about Lisa's work here.