Our adopted home of Portland, Oregon, definitely lives up to the motto "Keep Portland Weird." Our latest print, PDX Toile, depicts some of the things we love (like donuts and beer) and love to hate (like brunch lines) about Portland. To celebrate this print, we teamed up with local artist and 2020 Shorty Award Finalist, Mike Bennett to execute an art scavenger hunt around the city. Mike's famous scavenger hunts have been covered by media near and far - from our local alt-weekly Willamette Week to The BBC, and we are stoked to give local Portlanders a chance to find one of Mike's cut-outs and win one of our Portland Blankets.
Follow @MikeBennettArt on Instagram for details about the scavenger hunt in Portland on Saturday, 6/27.
Tell us about what you do and how you got started.
I make giant wooden cartoon characters that I hide around Portland, Oregon, for people to find. I got started doing this when we moved into a house that was full of scrap wood. With all the scrap wood, I decided to recreate one of those [Calvin and Hobbes] Snowmen to put in front of our house. Portland is kind of sad in the winter, and I thought it would be kind of cool. The neighbors loved it, someone posted it online, and I got a good response. I haven't stopped since. It is really easy when you get that positive feedback to continue with an art project.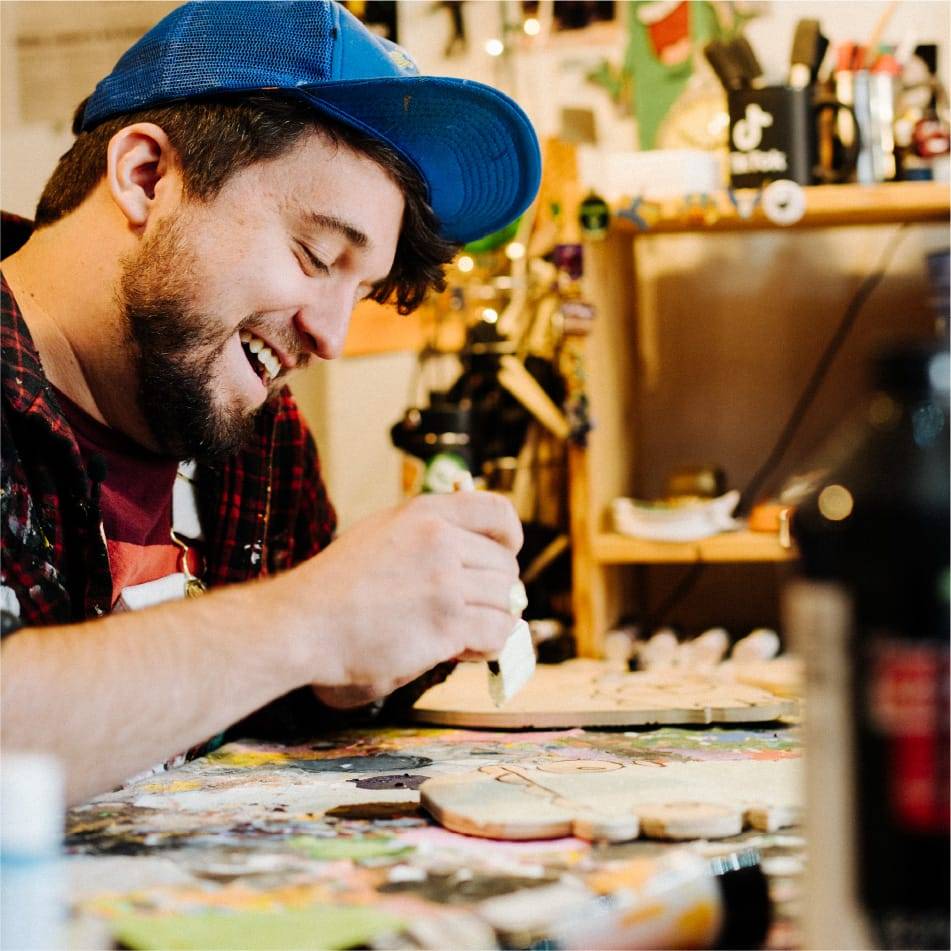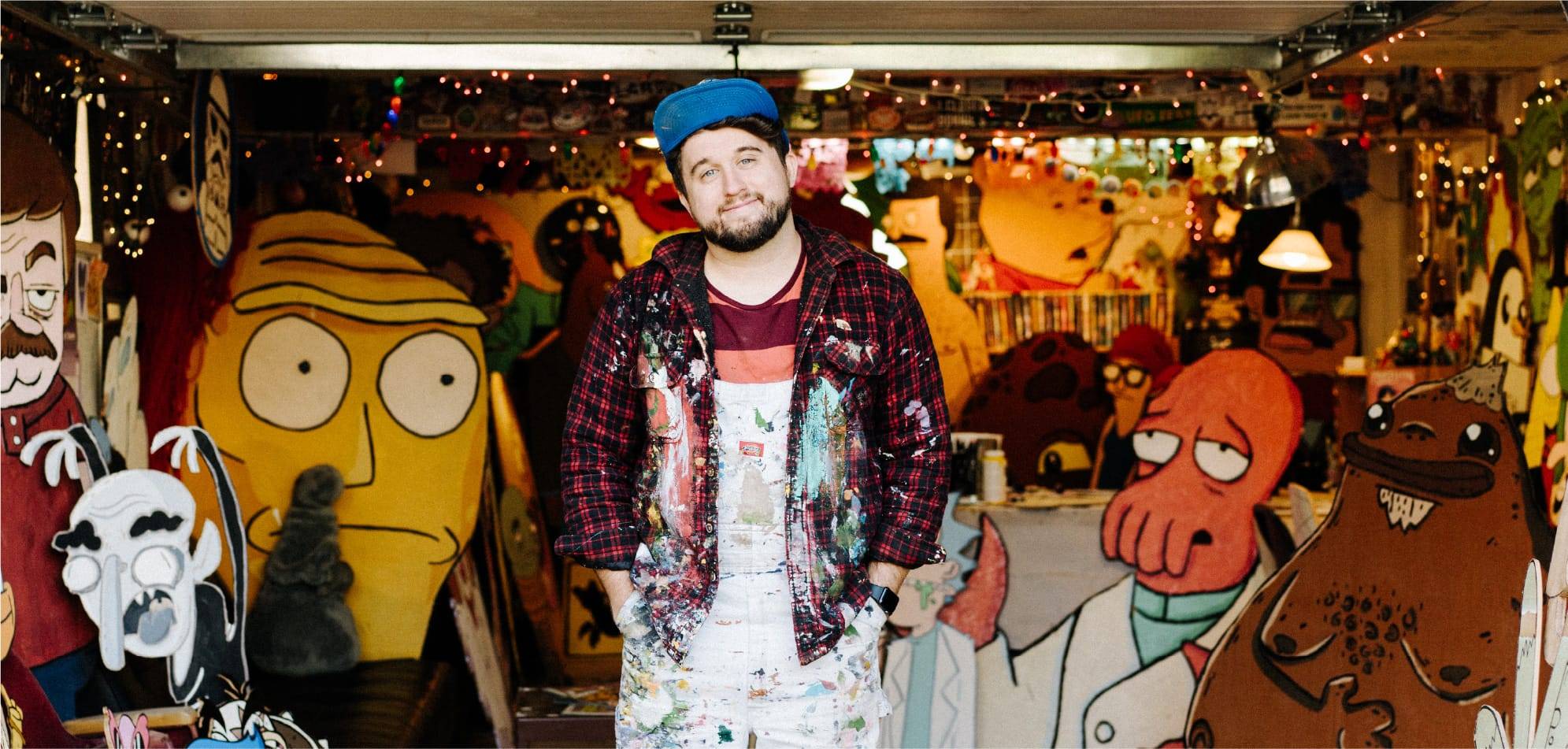 Tell us about the A-Zoo project you started during the Portland Stay-At-Home Order.
A to Zoo was a 26-day project that became an evolving art installation in my yard. I made an animal cut-out for every letter of the alphabet and would display the growing collection of cut-outs in front of my house on sunny days. I started to see the same families day after day, and it was fun to be part of something that was bringing joy to people during a time of so much uncertainty.
How do you feel about your house becoming a destination for Portlanders?
I have a front-facing garage door that I keep open when I'm working, and I've met countless people who feel comfortable saying "hello" as they walk by. Portland is such an inviting city. When I first moved here, I feel like the city adopted me. It is such a wonderful place. It's got a lot of warmth, and it makes me feel all mushy inside. This neighborhood used to have goats, and it was so much fun to walk by and see them. It made an evening walk twice as fun. Those goats aren't here anymore, and I like to think that when this garage door is open, it gives people a reason to walk down this block. There are so many great things about where we live and an appreciation for these types of things.
How does it feel to be part of the "Keep Portland Weird" community?
Being embraced as part of why Portland is weird is a badge of honor that I think I'll always wear. I'd be lying if I said the "Keep Portland Weird" motto wasn't part of the reason why I moved here. I grew up in Central Pennsylvania and it wasn't that weird, to be honest. If you do some digging into what makes Portland weird, you uncover people like the "Unipiper." It's so fun that someone can ride a unicycle, wear a Darth Vader Mask, and make a partial living doing that. It's so great that we live in a city that allows for those things to happen. I'm doing this full time now, and that's ridiculous.
How do your art scavenger hunts work?
If someone is looking at my Instagram stories to find a piece of art, I want to make sure they can find it. I like to hide them in really specific places. I will share clues to get people in the area, and you'll have to watch my stories to find 'behind which tree is the piece hiding' or 'next to what shed is it tucked away.' I'll slowly chisel away at the exact location.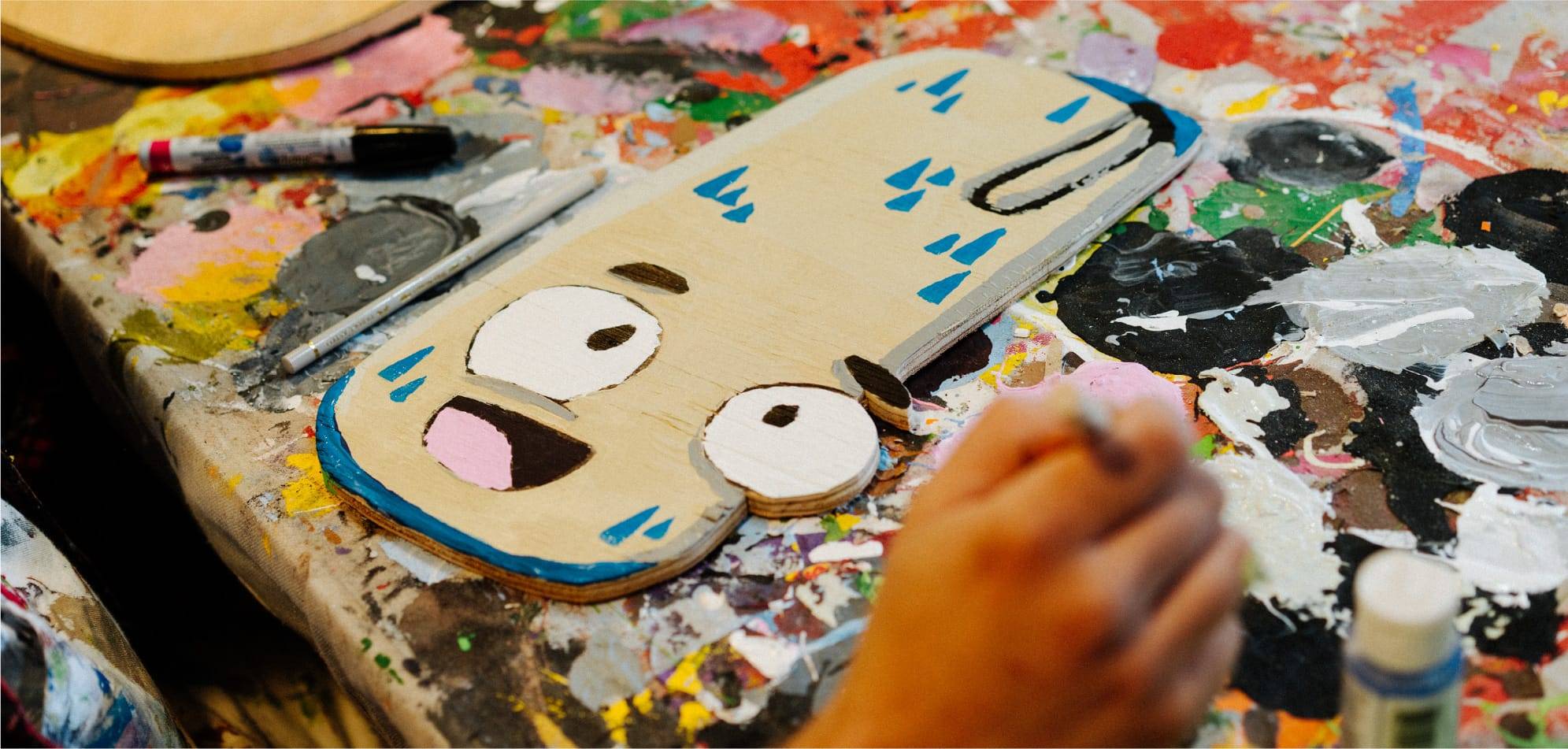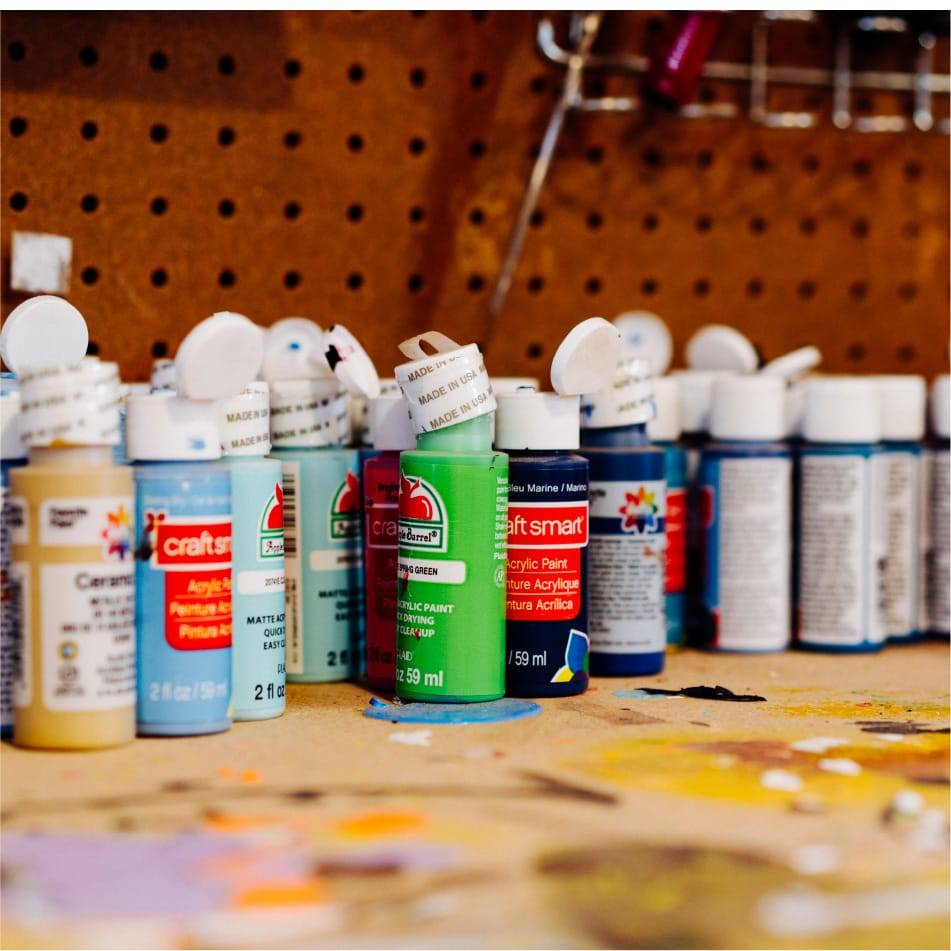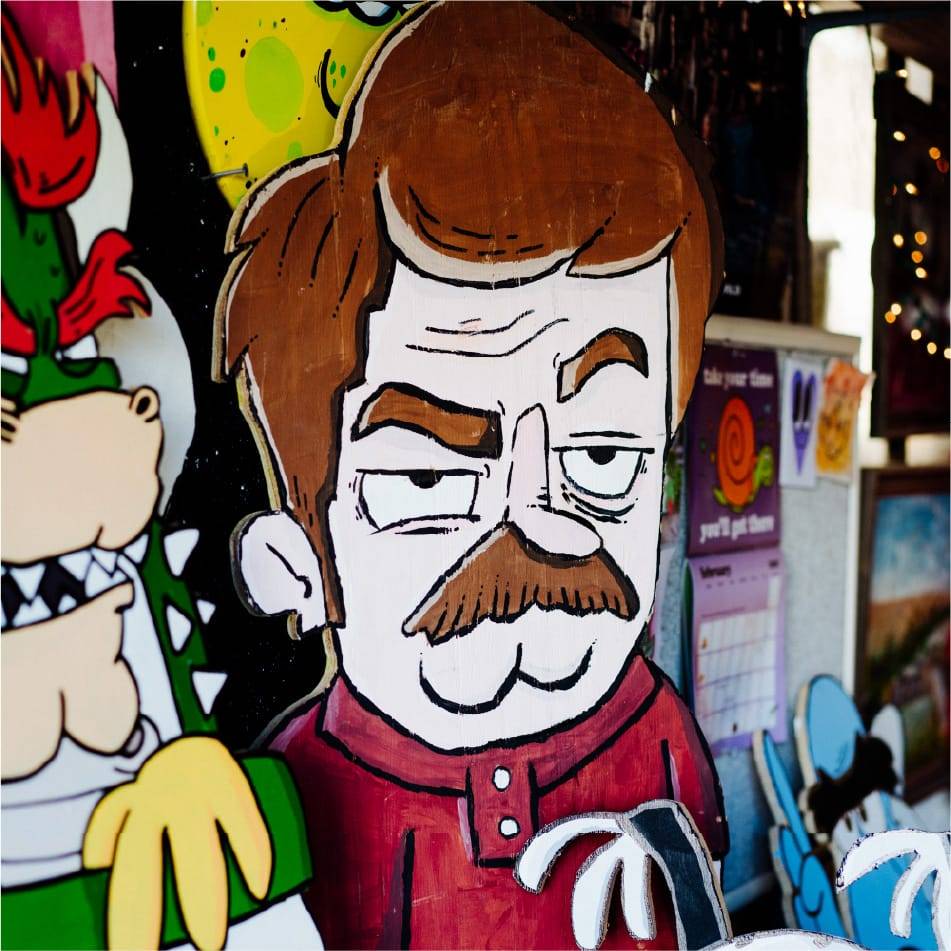 ---