The Rumpl Artist Division (RAD) is a collaborative program that showcases the work of accomplished and upcoming artists who use diverse mediums to inspire creativity in impassioned communities around the world.  LEARN MORE >
We've worked with RAD artist, Aaron Draplin, before and we've been fans of his work for a long time. We are so stoked to add another print to this collaboration. Learn more about Aaron from the interview below. We chatted for a few hours with him in his Portland studio to talk about art, life and of course, blankets.
What was it like to go out on your own as a designer?
It was a scary jump, but I made sure I had plans in place, money saved, I had clients starting to build little retainers up. And then I made that jump as effective as I could. It wasn't a "take this job and shove it type of situation. I was more like I have my rent paid for 2-3 years based on savings. That's the smart way to make that jump. I gambled on myself with a series of safe bets, and it paid off. And I'm never going back.
Tell us about when you moved out west to Bend, Oregon.
We were snowboarders. We built our lives in Bend where we snowboarded during the day and went to our jobs at night. Before success or any stable situation as a graphic designer it was all about just being with your friends, being outside and getting weird in the mountains. When we couldn't afford a lift ticket we'd hike. We'd build our own booter and then hit jumps all day, and have the most incredible day for no money. I'm so thankful I had five winters of that. I'm so thankful I had that experience when I was young, when I was healthy, when I was wilder. I got to cut my teeth and learn how to work hard with my friends. And I will forever be thankful for that.
What advice would you give someone who aspires to follow your professional path?
Can you be a one man band in your backyard? Turns out you can. There are support people to help of course, but for the most part you can make this happen. I love to tell a kid that. With hard work it can happen. This is proof.
You are generous with your time and all you've learned in your career, what inspires you to be so open?
I'm not going to be this guy who is guarded and going to hold onto all the things I've learned. The coolest people I've met along the way, they broke me off a little something and made my life a little better. And if it is only graphic design I'm happy to do that, but that happens with everything. From furnaces to how to build an awesome studio to how to get healthier. People come along and share because they are a certain type of open person, and I wanted to be one of those.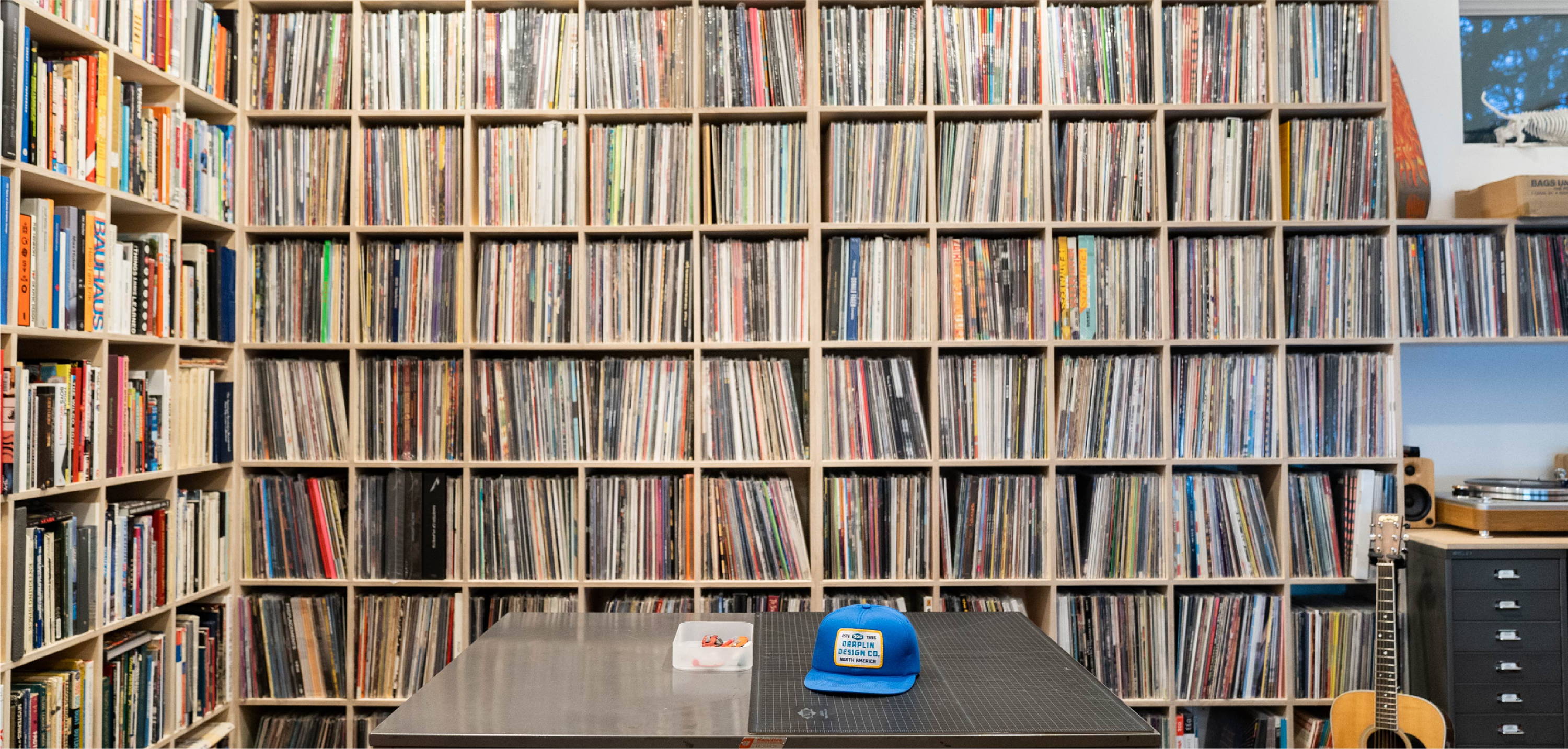 What work are you most proud of?
The first thing that comes to mind is when someone small came to me and didn't have much of a budget and was nervous about that, or didn't have any budget at all. And they were friends or I saw something special and said, "I'm down to help out." I'm really proud to have made those leaps. I had people around me coaching me saying "You really shouldn't take this on."
I'm proud to have rolled the dice on some of those smaller things, like my buddy's food cart Cobra Dogs. It wasn't about paycheck, it was about the power of my design elevating his stuff.
I just want to make a living and enjoy it. Selfishly, I want to make fun things that people can afford. I want to make things people enjoy, that have a sense of humor to it, don't take themselves too seriously. Everyone needs a blanket.
What excites you about the Rumpl x DDC Collab?
Would you ever see one of my posters on something this big? It becomes its own poster. I can't wait to see the first photo of this thing. That's where my mind goes. Can we have art in the simplest of things, and the answer is yes.
Any final words?
I'm really proud of this thing and I can't wait to go use it