Rivers are some of our favorite outdoor playgrounds, and we at Rumpl believe there are few things more important than partnering with organizations committed to protecting them. Through our collaboration with artist Jeremy Collins, Rumpl and Osprey will donate $10,000 to American Rivers to protect and restore our nations rivers and clean water.
We caught up with Anne Paterson from American Rivers to learn more about the work they're doing to protect river ecosystems in the US, including some of the most endangered.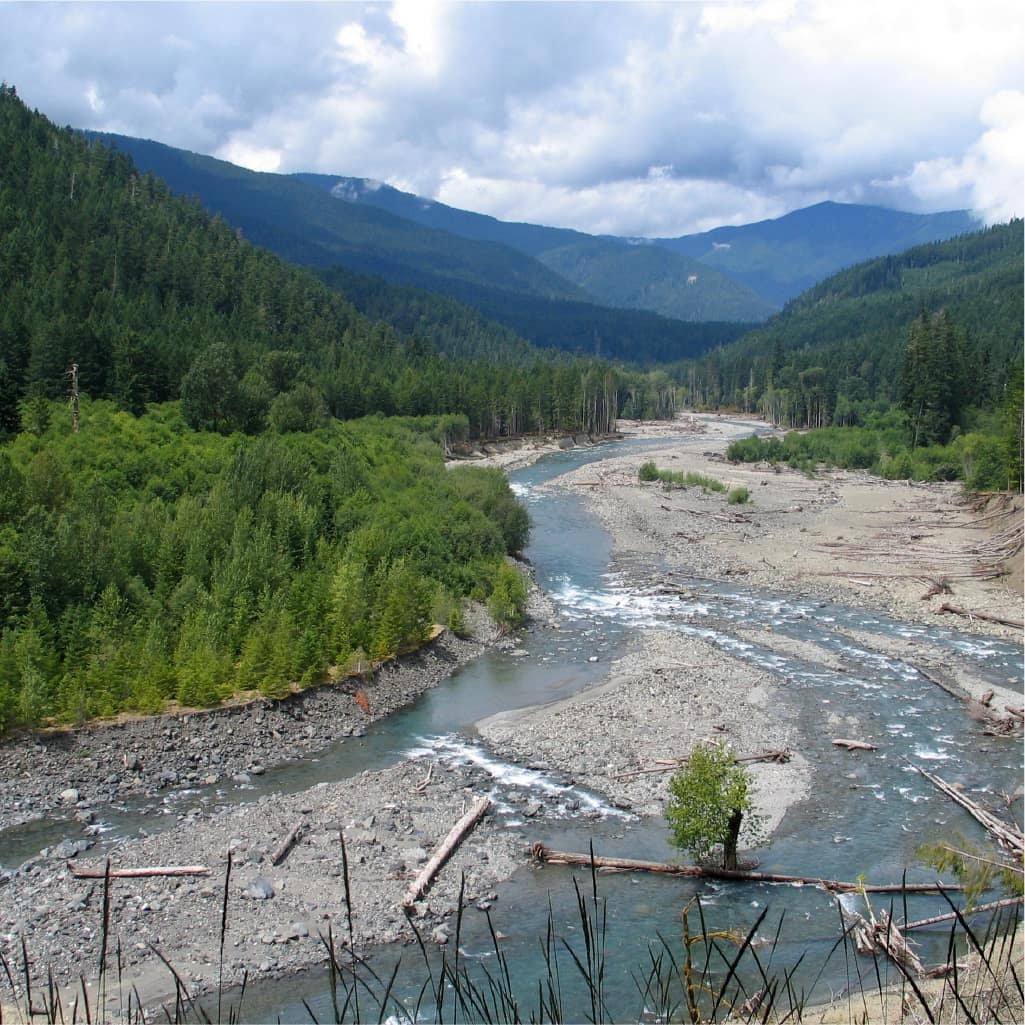 Elwha River, Washington | Photo: ElwaJeff
Can you tell us a bit more about American Rivers and the work your organization is doing?
At American Rivers, we believe a future of clean water and healthy rivers everywhere, for everyone, is essential. Our mission is to protect healthy rivers, restore damaged rivers and conserve clean water for people and nature. We combine national advocacy and on-the-ground projects to have the biggest possible impact for rivers and people.
Can you speak to your organization's America's Most Endangered Rivers® Campaign?
America's Most Endangered Rivers® is one of the most well-known campaigns in the conservation movement. It shines a national spotlight on ten rivers whose fates hang in the balance, elevates local advocacy efforts, and mobilizes the public to make a positive difference.
America's Most Endangered Rivers of 2021 spotlights how threats to rivers are threats to human health, safety and survival. This year's report underscores the threat of environmental injustice on rivers nationwide and amplifies frontline efforts to protect rivers and clean water -- from the Snake River, where salmon-killing dams are an injustice to the Northwest's Indigenous people, to Georgia's South River where residents are threatened by ongoing sewage pollution, to Mississippi's Turkey Creek where development projects would create increased flood hazards in a historic Black community.
The good news is, this campaign has been instrumental in saving rivers from pollution, dams and other threats -- successes include Wyoming's Hoback River, Washington's Green-Duwamish, New Mexico's Gila, Tennessee's Holston, and the Buffalo National River in Arkansas.
What are some major action items for your organization in the coming years?
It's not just that rivers make our lives better. It's that we can't survive without them. We're focused on the following key priorities:
Protect healthy ecosystems

: We have restored fish and wildlife habitat by tearing down more than 200 dams in rivers from Washington to Maryland to Maine. We have permanently protected more than 150,000 miles of pristine rivers from Oregon to Montana

to New Jersey.

Support thriving communities:

We're working everywhere, from Michigan to Arizona, to help families, neighborhoods prosper and use water more wisely.

Defend clean water for people and nature:

Did you know that two-thirds of people in the United States get their drinking water from rivers? We're a voice for rivers in the halls of Congress, defending laws like the Clean Water Act that keep our water and rivers safe from pollution.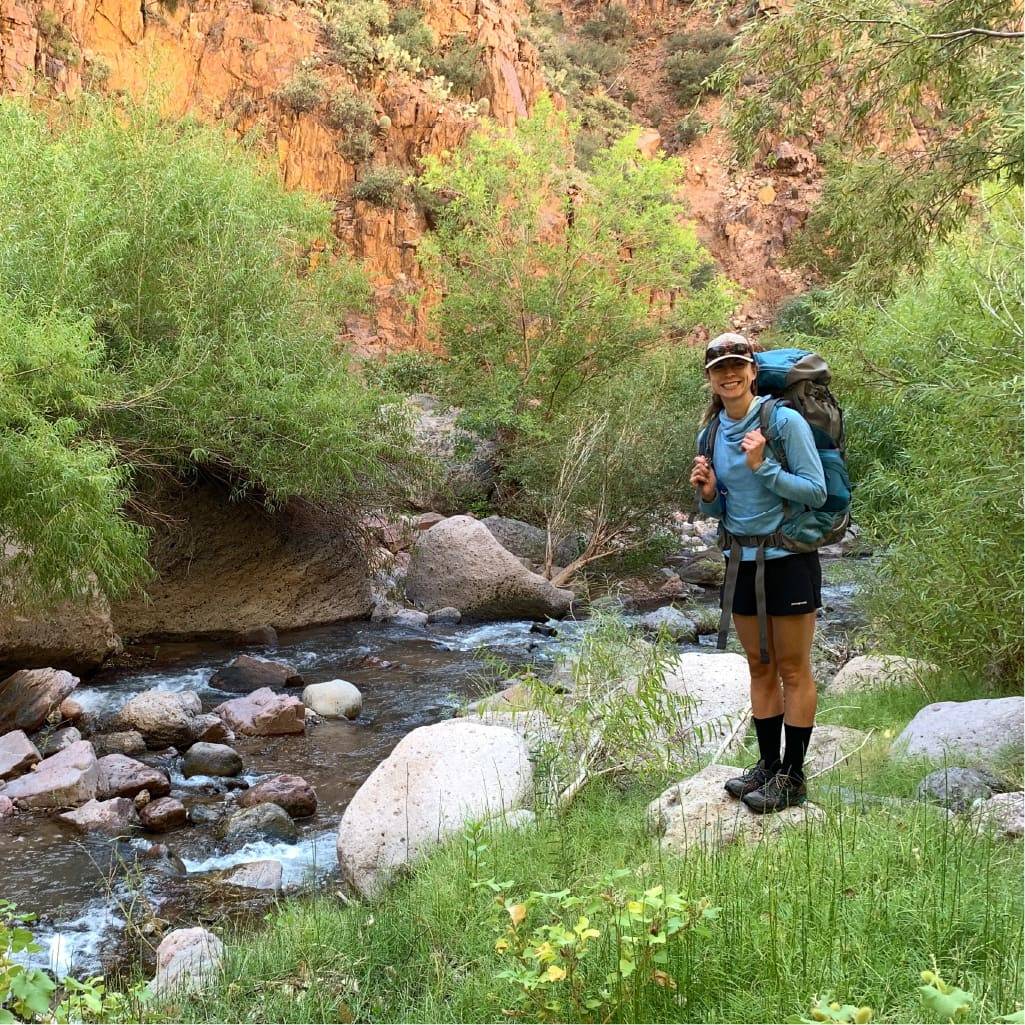 Arivaipa Creek, Arizona | Photo: Justin Clifton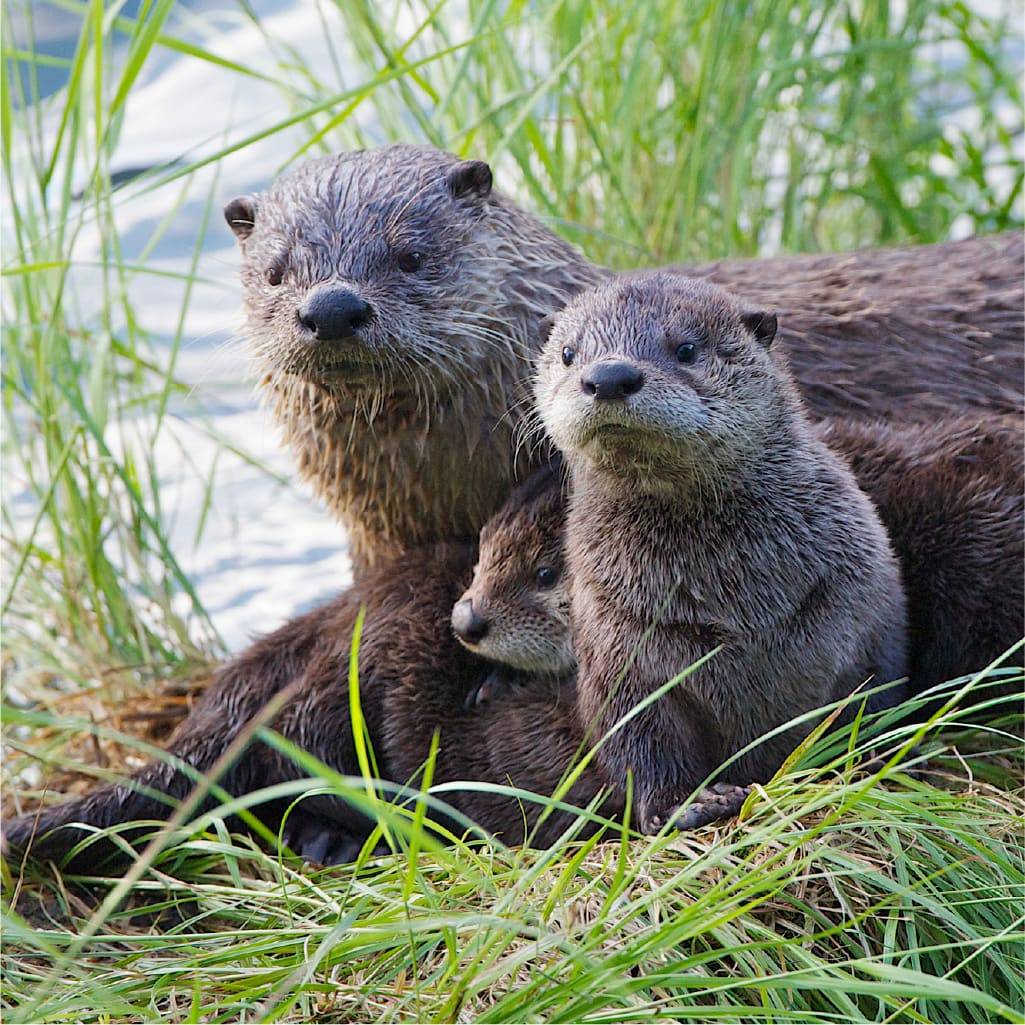 Gibbon River, Wyoming | Photo: Barrett Hedges
What are the biggest challenges or barriers your organization faces?
This has been a summer of drought, flooding, devastating fires and record-breaking heat. As the IPCC recently pointed out in its latest report, the impacts of climate change on our rivers, water supplies and communities are here and they'll get a lot worse without major action. We're seeing increasingly severe flooding in some regions, and unprecedented drought and aridification in regions like the Southwest. We must drastically cut emissions and we must redouble efforts to protect and restore healthy rivers.
In the words of American Rivers President Tom Kiernan, "Just as rivers embody climate threats, they are also the source of powerful solutions."
When we protect and restore our rivers, we can improve public health, strengthen flood protection and public safety, boost local economies, increase recreation opportunities and improve habitat for fish and wildlife. It's true that our rivers are facing a variety of threats, but it's also true that rivers will continue to be a source of hope, joy and strength for all of us.
How can people get involved with the work that you're doing?
Our work is possible because of friends and supporters like you -- and there are lots of great ways to get involved! You can sign up for alerts and updates to stay informed and engaged. You can become a member and join our community of generous supporters. And you can organize a river cleanup – a great way to give back to your community.
Watauga River, North Carolina | Photo: Gail Lazaras
SHOP THE JER COLLINS COLLAB