_____
The Basics
Name: Amy David (@amyjanedavid)
Age: 23
Residence: Salt Lake City, UT
Occupation:  PR / Media for Mountain Sports International, On Camera Host/Announcer, Skier
Sponsors: Rumpl, Auro Optics, Cotopaxi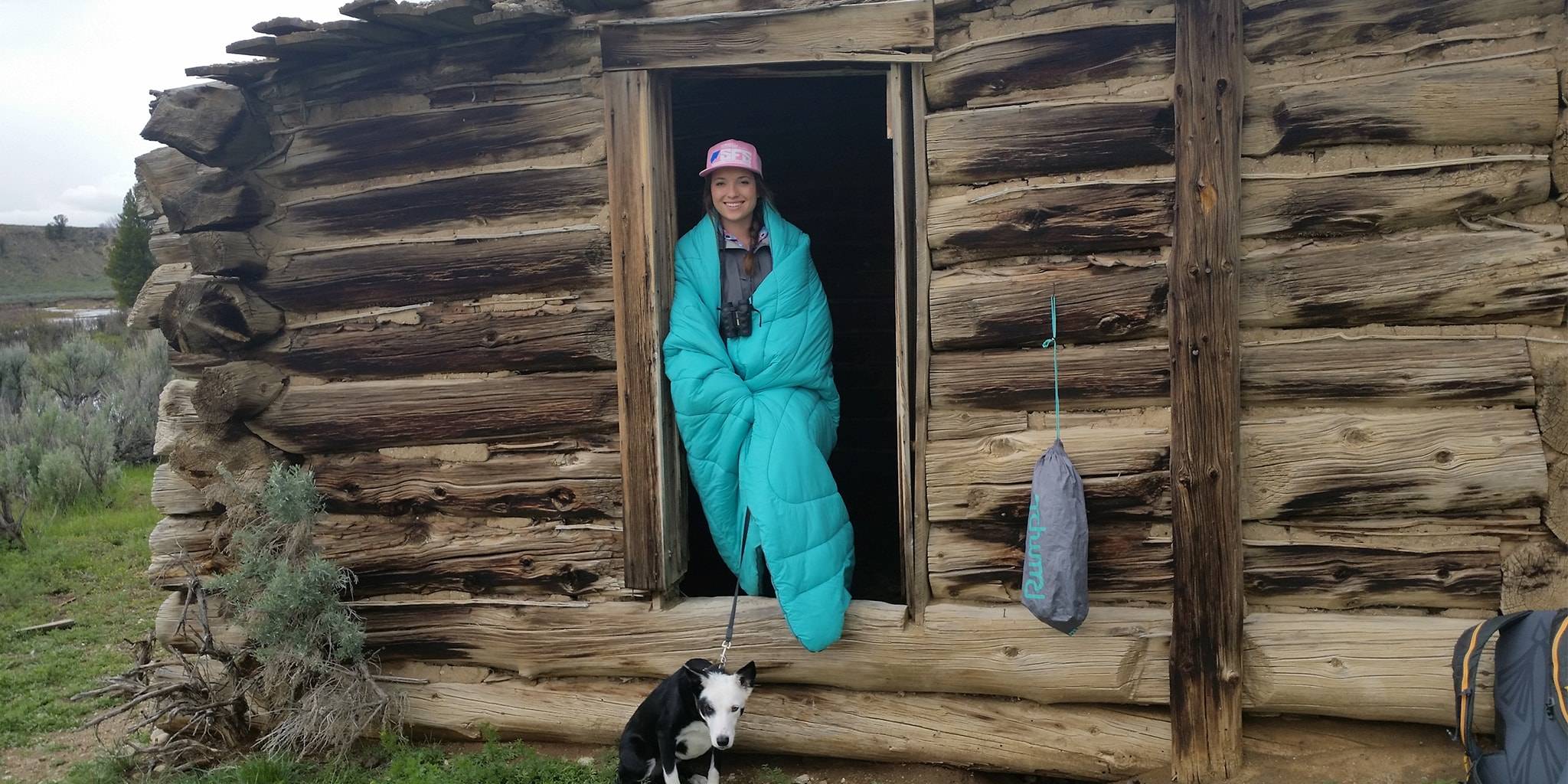 What are you passionate about? Skiing is my ultimate passion. It connects me to mother nature, feeds my dare-devil desires, and the sole experience of skiing synergies the mind, body and soul. I'm also passionate about preserving the environment, my wild-west family heritage and film.
How did you find your passion? I grew up in a western mountain town where my parents owned an outfitting business in the Wind River and Wyoming Ranges. We spent the majority of our time outdoors where I developed a love for nature, animals, and outdoor sports. The joy I experience from skiing has influenced my lifestyle for nearly 23 years.
What would you do with your last 48hrs on earth? I would go sky diving, then float the Grand Canyon via several party boats with my closest family and friends. The final hours I would spend backcountry skiing by myself.
How do you use your Rumpl outdoor blanket? I travel for work between ski destinations in the winter and mountain bike/climb destinations in the summer, so it's clutch to have a cozy outdoor blanket that compacts easily for long road trips, plane rides and on my bed at my house.
What inspires you? I am inspired by action: People who turn their ideas into reality through action, action sports that fuel the adventurers' soul, and taking action to improve the planet we inhabit.