We partnered with North Drinkware to pay homage to a long standing tradition and an iconic Oregon peak with this limited edition Mt. Hood Après Set. Designed to give you the ultimate après-ski experience, it contains everything you need to help you unwind after a long day in the mountains under a warm blanket with a stiff drink. Each set includes one Original Puffy Blanket featuring exclusive Mt. Hood topographic artwork and two handblown Mt. Hood tumbler glasses by North Drinkware - we can't think of a better gift for the ski bum in your life. We're also donating $10 from every custom packaged set sold to The Pacific Crest Trail Association through 1% For The Planet, a partner of both Rumpl and North Drinkware.
Matt Capozzi, one of the founders of North Drinkware, gives us some insight into the inspiration behind the brand, the values that are core to their business and most importantly, what he's drinking.
How was the idea for North Drinkware born?
North was born when Nic Ramirez and I met over beers to brainstorm a "big idea" to work on as a side hustle. We were both inspired by the craft beer revolution that was happening in 2014 and realized that we were always drinking these special beers out of cheap, made in china glasses that didn't match the same level of craft and consideration of the beers we were enjoying. Another one of our shared passions is spending time in the mountains, hiking, snowboarding, mountain biking and climbing. Our "big idea" was to connect the two things that we loved (mountains and beer) into one idea and make it here in Portland, Oregon! We both have a deep background in design and manufacturing and the concept of putting Mt. Hood in the base of a beer glass seemed like an obvious idea after that. We shared the idea with my wife Leigh Capozzi, who has heard all of my terrible ideas for a side hustle for years. Much to my surprise she also thought this was truly a big idea and from there Leigh, Nic and I founded North Drinkware!
How have your Kickstarter roots influenced your brand to date?
Our launch on Kickstarter was blistering and completely exceeded our expectations. It was so rewarding and completely unexpected to see the response from the community on our first product The Oregon Pint (we've since changed the name to The Mt. Hood Pint). Those original backers truly kick-started our brand. We thought we'd be making a few hundred glasses in the first year and after that campaign we successfully delivered over 13,000 glasses to 5,620 backers. From there we were able to quickly expand to more mountains and into our tumbler whiskey glasses featuring iconic peaks, which was all part of our original vision. Our experience with Kickstarter has taught us to dream big, to tell a great story and to keep our word with our customers. Those original backers of The Oregon Pint are some of our most special customers and many continue to be customers today.
How do you choose the locations featured in your glassware?
Living in Portland, Mt. Hood was an obvious choice to start with for us. It's often visible from all over town and is a constant source of inspiration for so many people in Portland. When we began to expand our line to other mountains we tried to focus on the most iconic peaks in the states that had a strong mountain community. We expanded to Washington, California, Colorado and Vermont to start with. As the brand grew and the passion for our products grew with it we've now begun to fill in iconic peaks throughout the West and many other iconic peaks in some of the most inspirational mountain towns in the country. We're always looking to celebrate the most iconic mountains that have the most passionate communities surrounding them. That led us to celebrate Mt. Fuji in Japan as our first international glass. We now have a long list of mountains we plan to tackle in 2022 and beyond!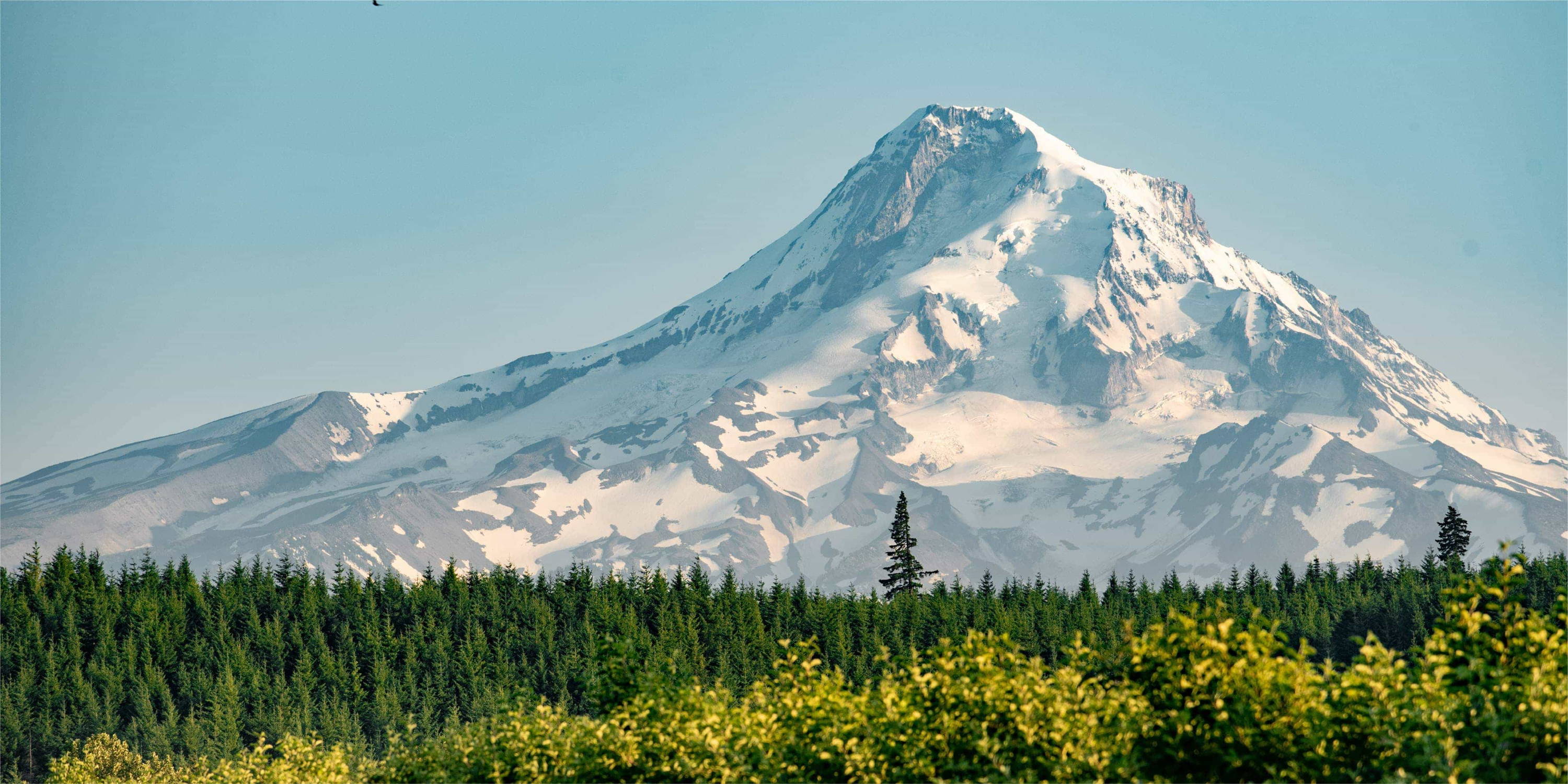 Why is being a member of 1% For The Planet important to you?
In starting North Drinkware we set out our brand values very early. One of our key values is to Do Good and in-turn give back where we can. As our products are so regional and specific we wanted to be sure that we are working with great local partners for each glass that we make. The team at 1% for the Planet is amazing and has a tremendous network of vetted nonprofit partners all over the world. Not only is giving back to the mountains important to us, but giving back to a broad network of regional partners makes it even more special and being a member of 1% for the Planet helps that become a reality. The way our giving is structured is that 1% of the sales of each glass we make gives back to a regional partner for that glass. So with our Mt. Hood glass as an example, we give back 1% of all sales to the Pacific Crest Trail Association. We're thrilled to partner with Rumpl on this project to expand our giving to include The Mt. Hood Aprés Set to our giving.
What's in your tumbler?
Well, that all depends on the glass and the time of year. If we're drinking out of The Mt. Hood Tumbler in the fall and winter you'll find me with an Old Fashioned made with Westward Whiskey, Portland Syrups and a splash of The Bitter Housewife keeping it local and delicious. In the spring and summer I'm drinking Vodka Tonics with Timberline Vodka and a slice of lime. Turns out the glasses also hold water really well, which I also try to drink from time to time.
SHOP THE MT. HOOD GIFT SET