Joining Rumpl this Spring as Director of Finance, I quickly fell in love with using our blankets at home and car camping. As a backpacker that spends 15-20 days a year in the backcountry, I was also cautiously optimistic that I could add a Rumpl to my backpacking setup. However, as an ultralight hiker, I needed to be convinced that either the extra weight was worth it or I could offset the weight by leaving something behind.
As I prepared for a summer of backpacking, I did the annual review of gear with a goal to reduce weight. I had recently upgraded to a smaller backpack but was having difficulties fitting everything in. I kept looking at my 3-season down sleeping bag. The bag fits loose and has lots of dead airspace, making it hard to stay warm at night. The sleeping bag compacts down to the size of a basketball, taking up a third of my pack's volume. If I could find an alternative for my sleeping bag, I'd be able to switch to my smaller, lighter backpack while shaving off a few pounds. Enter the Rumpl Featherlite® Down Blanket.
At just under one pound, the Rumpl Featherlite compresses to approximately the size of a softball. With 800 fill goose down, it puffs up and keeps you super toasty. My main concern was maintaining warmth without a zipper. With a few coordinated tucks and rolls, I developed a technique where I rolled my 6-foot body into a tight blanket burrito. I grabbed a backup liner that adds 20 degrees of warmth as a backup and drove to Mount St. Helens for a quick overnight backpacking trip to test out the new setup.
It is important to note that the Featherlite was not created to replace a sleeping bag, but for the right conditions it can be a great alternative. When in the backcountry it is important to bring the gear you need to keep yourself safe in case of unexpected changes in conditions. The Featherlite is not temperature rated.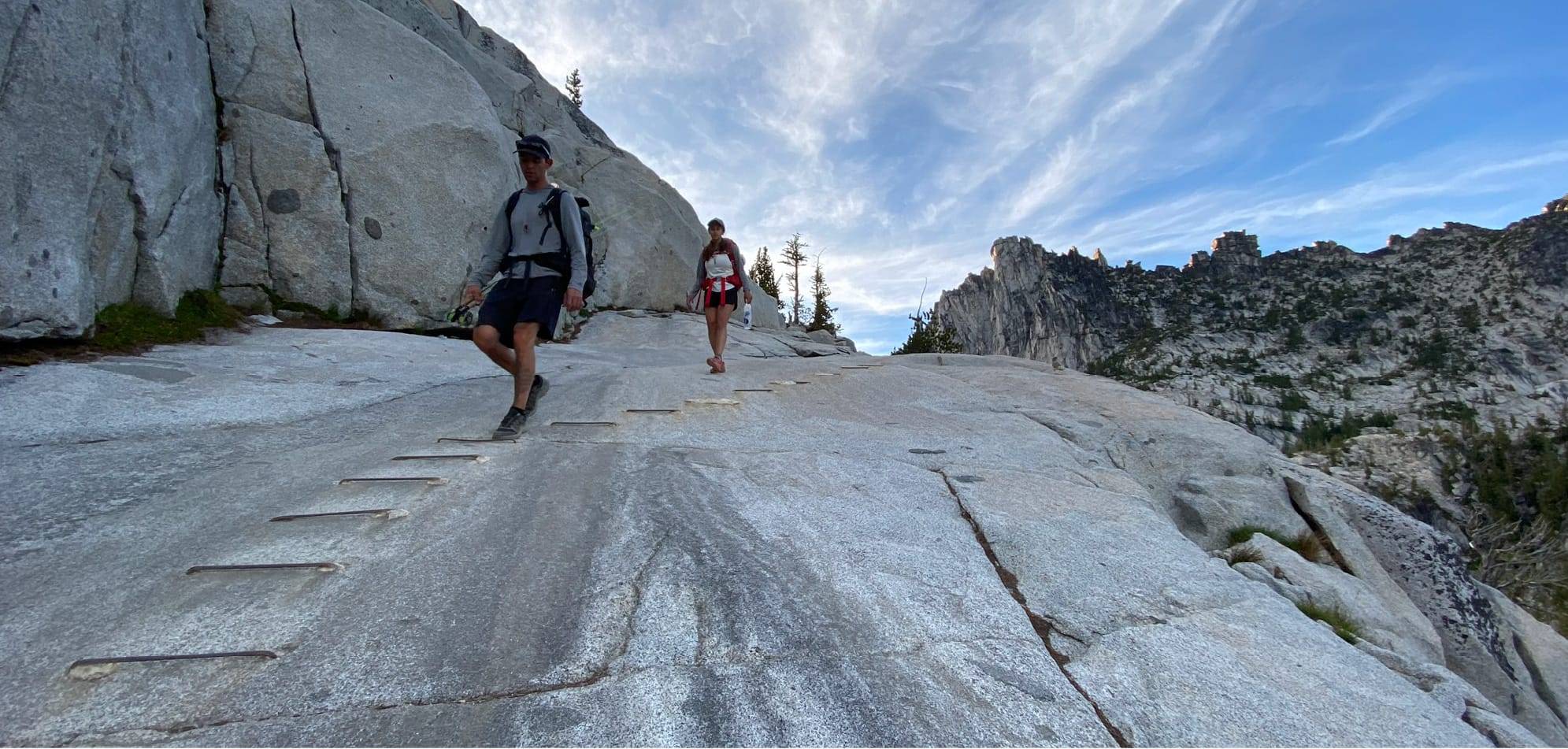 The Test
At the trailhead, I decided to clip the Rumpl Featherlite® to the outside of my pack vs. stuffing it inside. I've never been a fan of clipping items to the outside of my pack, but it's light and compact enough to become my one exception. Without a sleeping bag in my pack, I was able to neatly arrange heavier items towards my back and lighter items away from my back, providing a more efficient distribution of weight. I was also able to fully cinch and close my backpack into the size of a day pack. I stopped trying to notice the 1 pound weight difference and realized that my entire backpack felt more balanced than ever before.
As we made our way into camp for a gorgeous sunset, we realized that the seasonal fire ban would make for a cold night. We were happy to have the car camping comfort of a Rumpl blanket in our backcountry camp with us. The burrito blanket technique worked flawlessly, and I slept through the night until our pup Fox exchanged howls with coyotes, then dozed off again until sunrise. We awoke to a frosty morning where you could see your breath against the sunrise light peeking through our tent, but I was still very comfortable wrapped in the Featherlite®. Using the backup liner for warmth never even crossed my mind despite temps in the high 20s that night.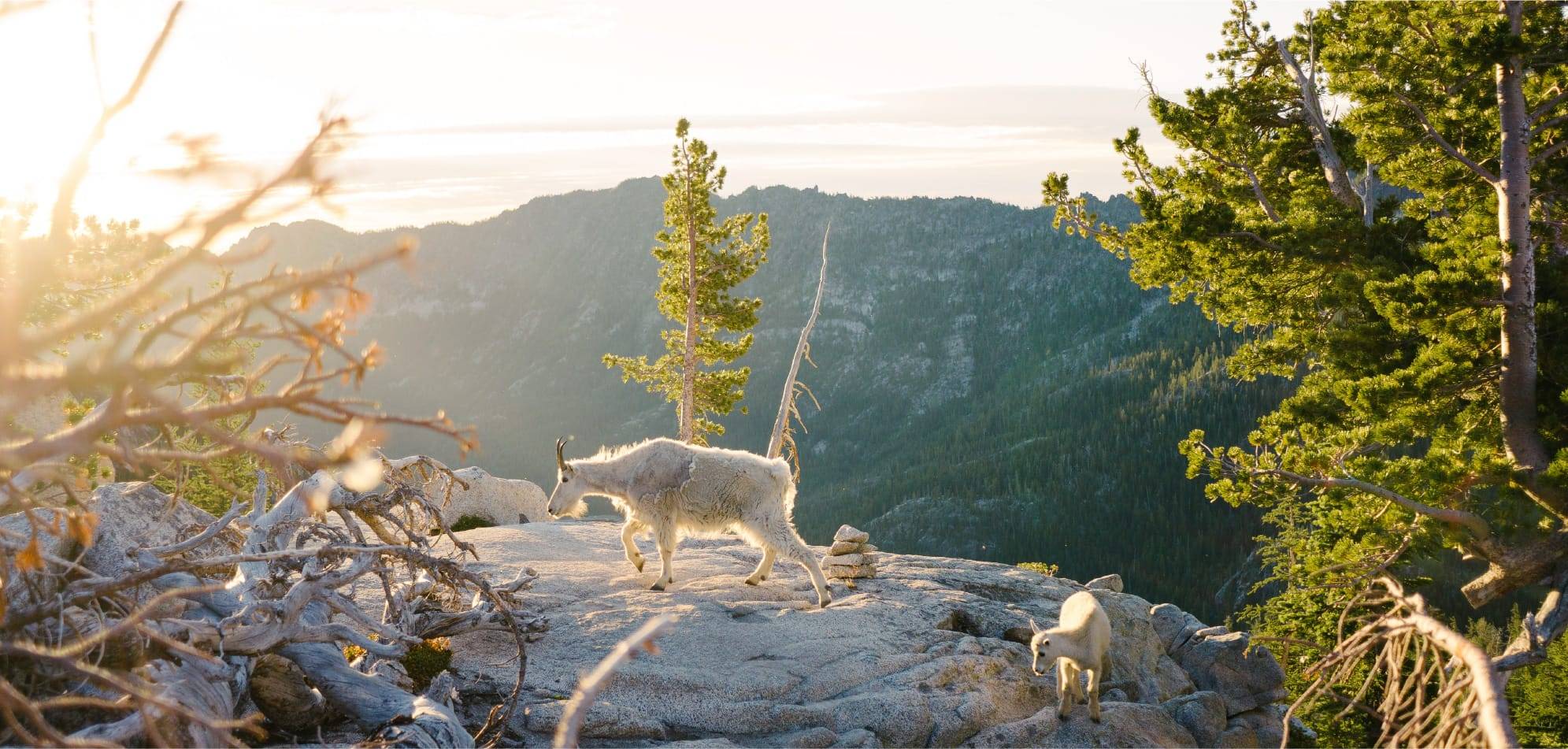 Sawtooths and Enchantments
After the successful Mount St. Helen's test, I decided to again forgo my sleeping bag for the Featherlite® for two alpine backpacking trips this summer. First stop was Stanley, Idaho. We were there to backpack and climb the Sawtooth Mountains with two close buddies. With the lighter and smaller pack, I was compelled to bring extra snacks, a fly rod and plenty of whiskey. The Sawtooths were under a fire ban, so we were thankful to have the Rumpl to keep us warm. We were able to fully admire some of the brightest stars in the country given no light pollution.
Our next stop was Leavenworth, WA, where friends scored Core Zone permits in the Enchantments. The lottery has a 1.5% success rate, so we considered ourselves lucky to be along for the ride. Over the course of 2 days we cruised 6k of elevation gain over 25 miles with a focus on fly fishing high alpine lakes.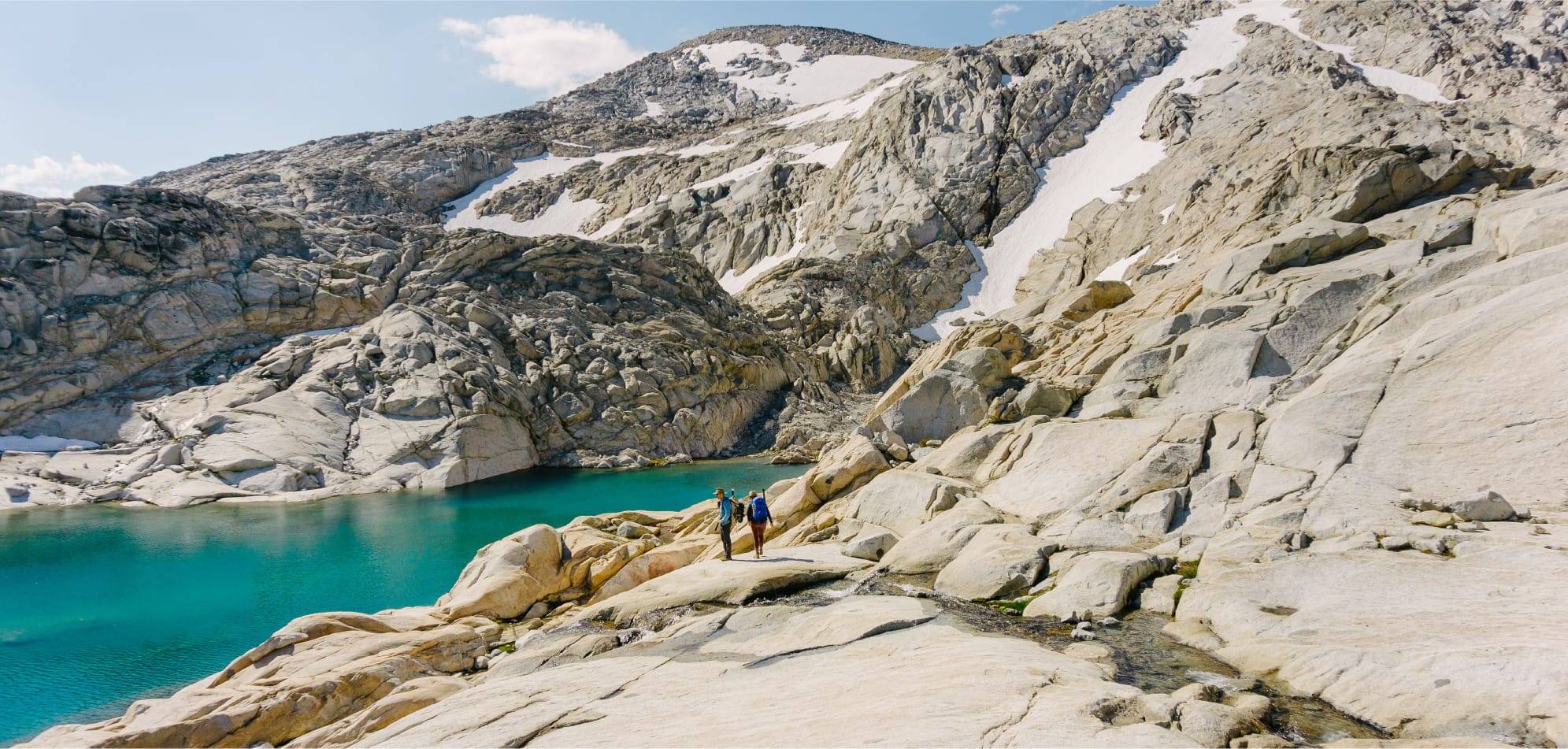 The Verdict
As we drove home from our trip, I realized the Featherlite® Down Blanket was an essential piece of gear for my backpacking trips. I also mentally scrolled through the countless cold evenings we'd spent cozied up in a warm Rumpl blanket while stargazing in the backcountry. We weren't allowed to have fires in many of our campsites. If we didn't have the Rumpl we would have likely gone to bed earlier and missed out on stories and whiskey with far away friends. I also marked this summer as a successful upgrade to my ultralight setup, with an improvement that hit every need - reducing weight and volume while increasing warmth and comfort. I may have created some Rumpl Featherlite® converts along the way too.