The classic image of a weekend camping trip is—thankfully—pretty outdated. You no longer have to schlep miles into the woods to an overgrown, damp campsite, hurrying to pitch your tent before the sun sets and the batteries on your head lantern—which you forgot to replace before leaving—burn out. With more accessible campsites, modern facilities, and online reservations, it's never been easier for anyone to spend a relaxing weekend getting a breath of fresh air and an eyeful of the great outdoors. Even if you're set on "roughing it," modern gear has made any camping weekend pretty darn comfortable. Here is our best camping weekend checklist for an extra comfy few days off the grid.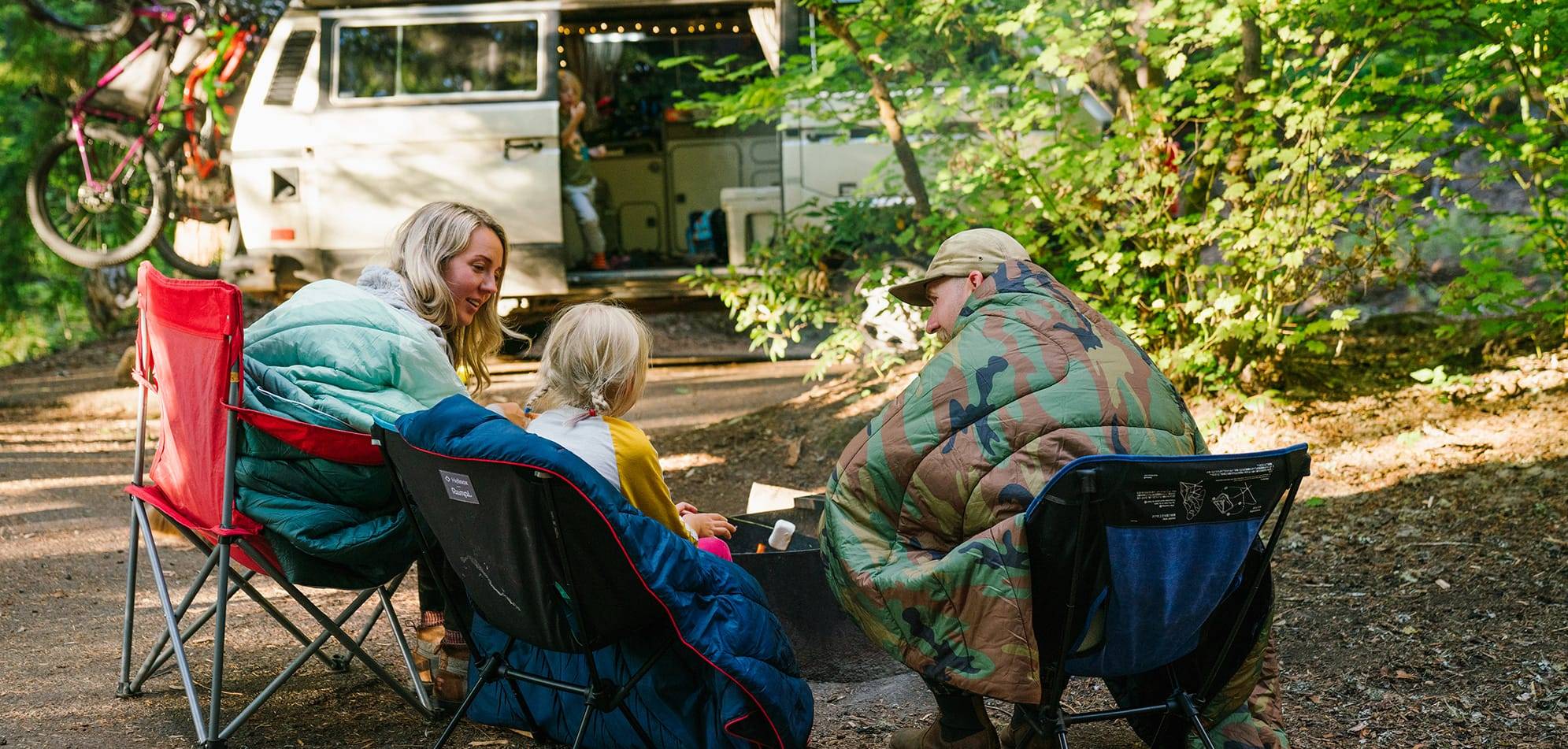 Headlamp
Walking to the bathrooms after sunset? Tromping through the woods looking for the perfect marshmallow stick? Reading in your tent? Headlamps make everything easier after dark. Just don't forget the batteries.
Fire Starter
Those three huge bundles of wood you bought on the side of the road on the way to the campsite won't do you any good if you can't get them to catch. Grab fire starter from your local outdoor store or DIY at home before your trip. Keep a small hatchet handy so you can play lumberjack at camp (and make some kindling). You'll be a fire master in no time.
French Press
Rise and shine... and throw out the instant coffee. It might seem like a luxury, but once you bring a french press camping, you'll always keep it in your camping box. Just make sure to swap the fragile glass carafe for metal and pre-grind your coffee so it's ready to go.
Camp Mug
Speaking of coffee – Invest in a good insulated mug that will keep your coffee hot in the mornings, and that camp cocktail cold.
Blanket
Like layering with your sleeping bag? A Rumpl blanket makes a great addition. Depending on your final destination, we've got a perfect camping blanket that will keep you cozy all night long. Go here and let us help you pick your puffy.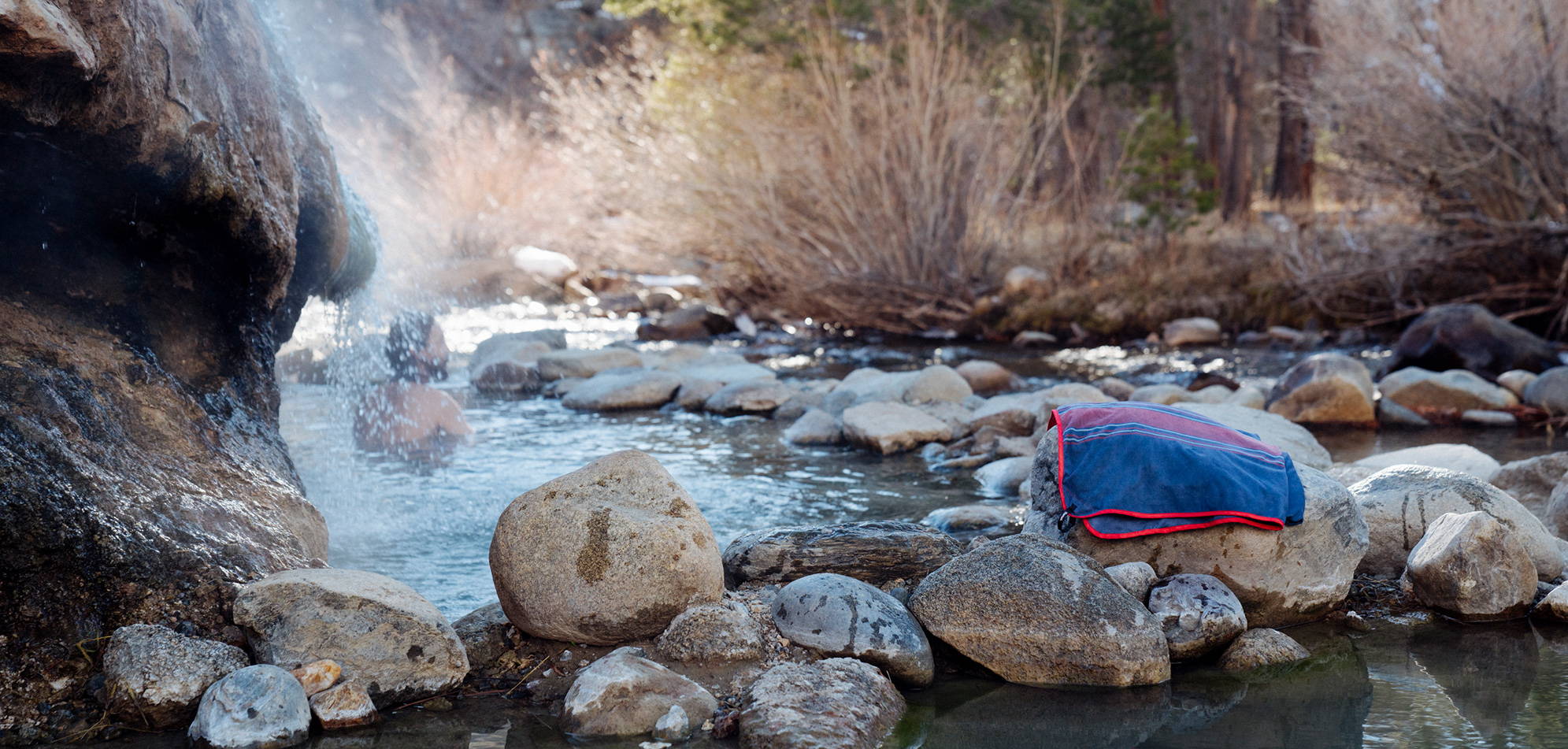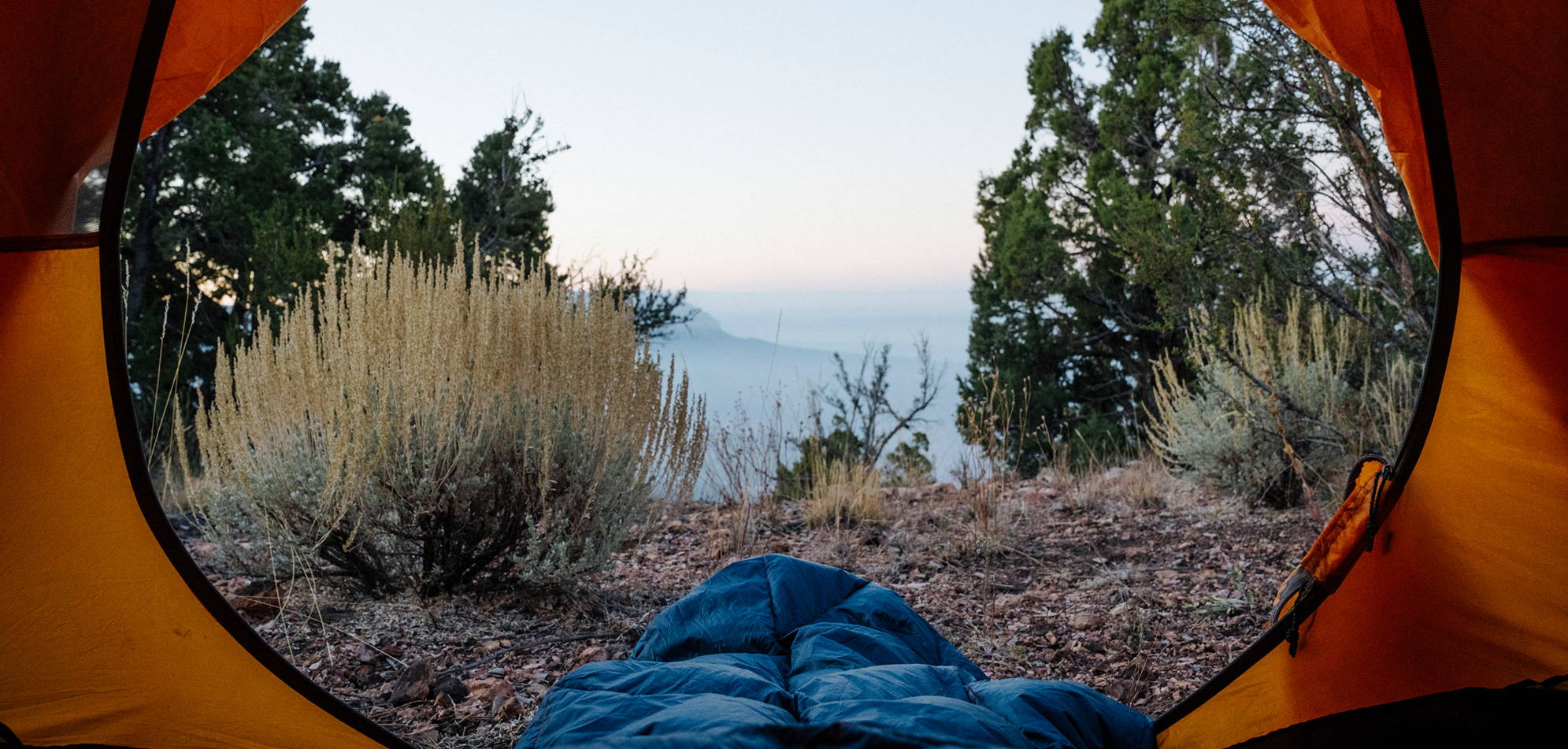 Pillowcase
Don't be like the kid in elementary school that brought his full-sized pillow on all the field trips. Instead DIY your pillow with Rumpl's Stuffable Pillowcase. Toss a hoodie, jacket, or whatever you've got lying around and bam, instant nap.
Stash Mat
It doesn't have to be wet for you to appreciate a dry place to take your boots off and stretch out. Place our Stash Mat outside your tent for a comfy transition space to lay out your gear to dry. Or spread the waterproof Stash Mat out on a mid-hike rest stop and enjoy a trailside picnic. We've even used it as a classy tablecloth at the campsite.
Towel
Whether you're wiping off sweat after a long hike, drying off after cliff diving, or cleaning off in the campground shower, you need a towel to stay dry. Don't bring your frilly bath towels, pack in a lightweight Everywhere Towel. Super absorbent, ultra-packable and photogenic to boot, it's the perfect camping towel.
Beer
You probably won't forget this, but no harm in being extra sure. Half the Rumpl office votes for a case of Coors Light, the other half wants a sixer of Bale Breaker Topcutter IPA. Bring both and keep everyone happy. Keep your beers cold and your hands warm with Beer Blankets.
Trash Bag
It's amazing how quickly a small snack can spiral into an explosion of wrappers, crumbs and peels. If you're a fan of Rumpl, you already know the importance of packing in/packing out, so make sure you've got a trash bag to gather up all your trash and leave your campsite.