THE BASICS
 
Name:

Residence:
Powell River, British Columbia, Canada

Occupation: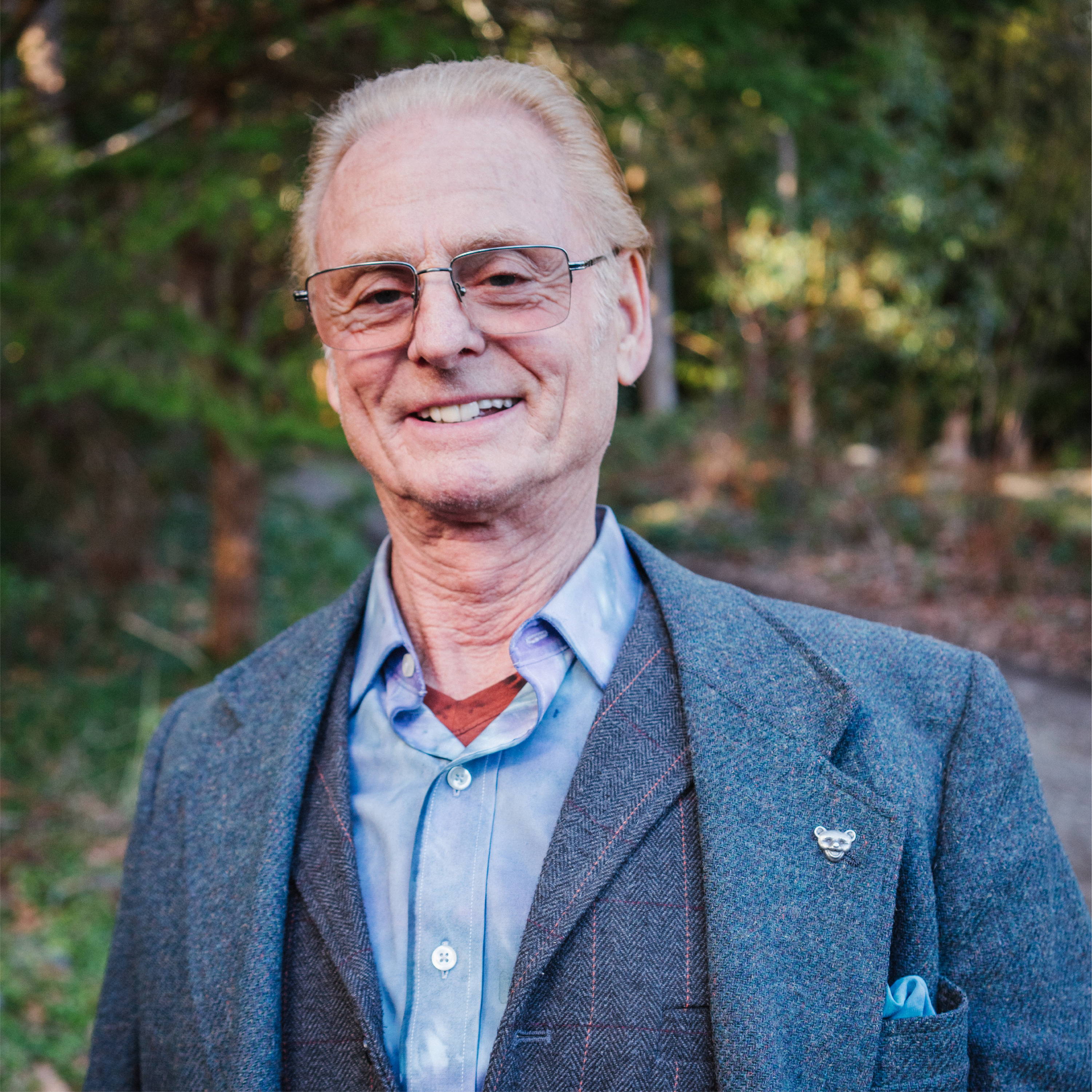 The Rumpl Artist Division (R.A.D.) is a collaborative program that showcases the work of accomplished and upcoming artists who use diverse mediums to inspire creativity in impassioned communities around the world.  LEARN MORE >
How did you discover tie dye?
The first tie dye I saw was this beautiful woman wearing a tie dyed robe. She was gorgeous and I thought to myself, "I could do stuff with this". She and her friend used to model for me when I was starting out. I'd set up a stage in the boutique and would wrap them in different exotic fabrics. I'd create live costumery and would sell them as we would make them.
What was your first commission?
There was a woman opening a meditation room and my first commission was to tie dye the meditation room. She wanted the walls and the floors to all be in one continuous design. At the end wall, where people would face when they meditated, she wanted a mandala. And I thought, sure I could do that. And later had to research what a mandala was. When I started, I didn't have a clue.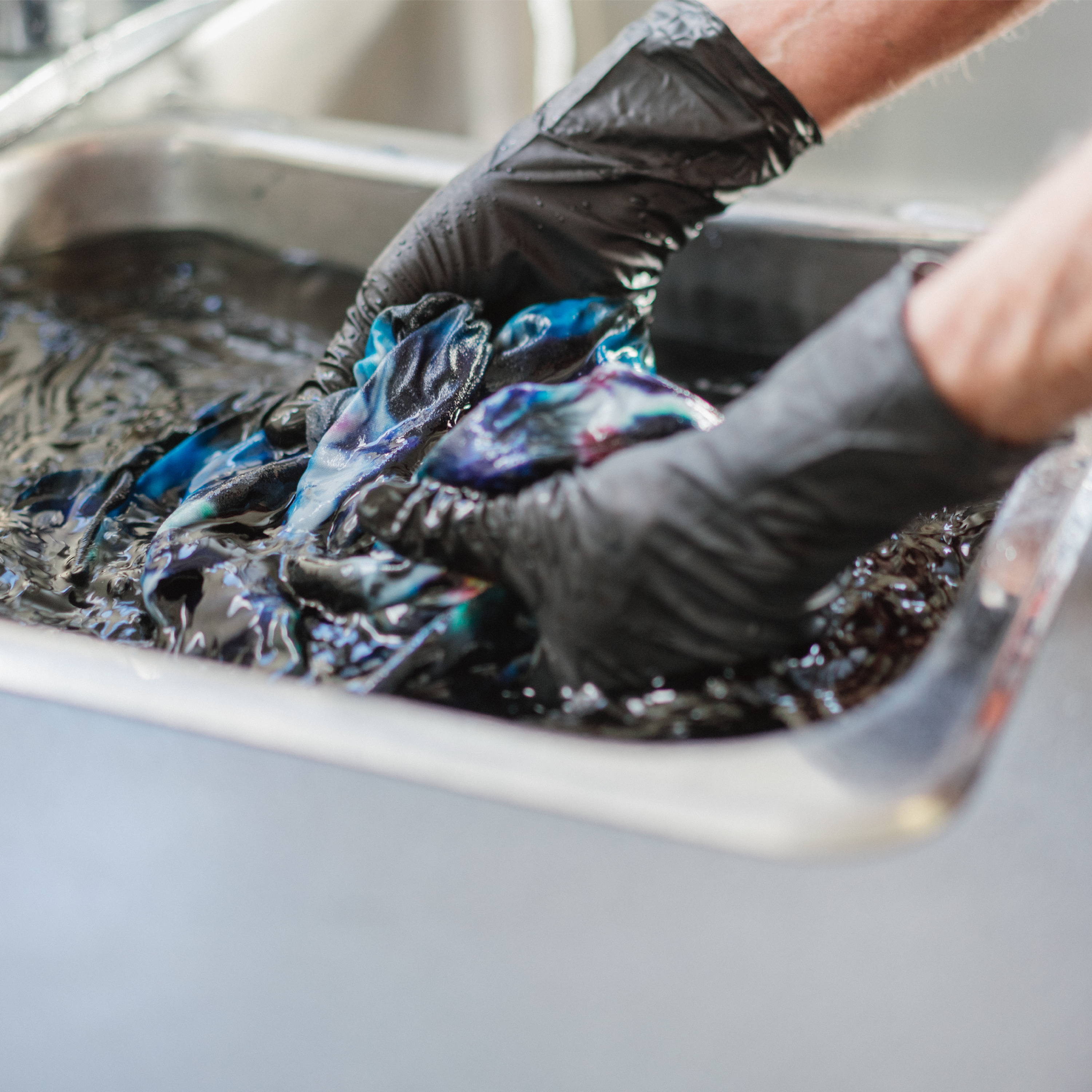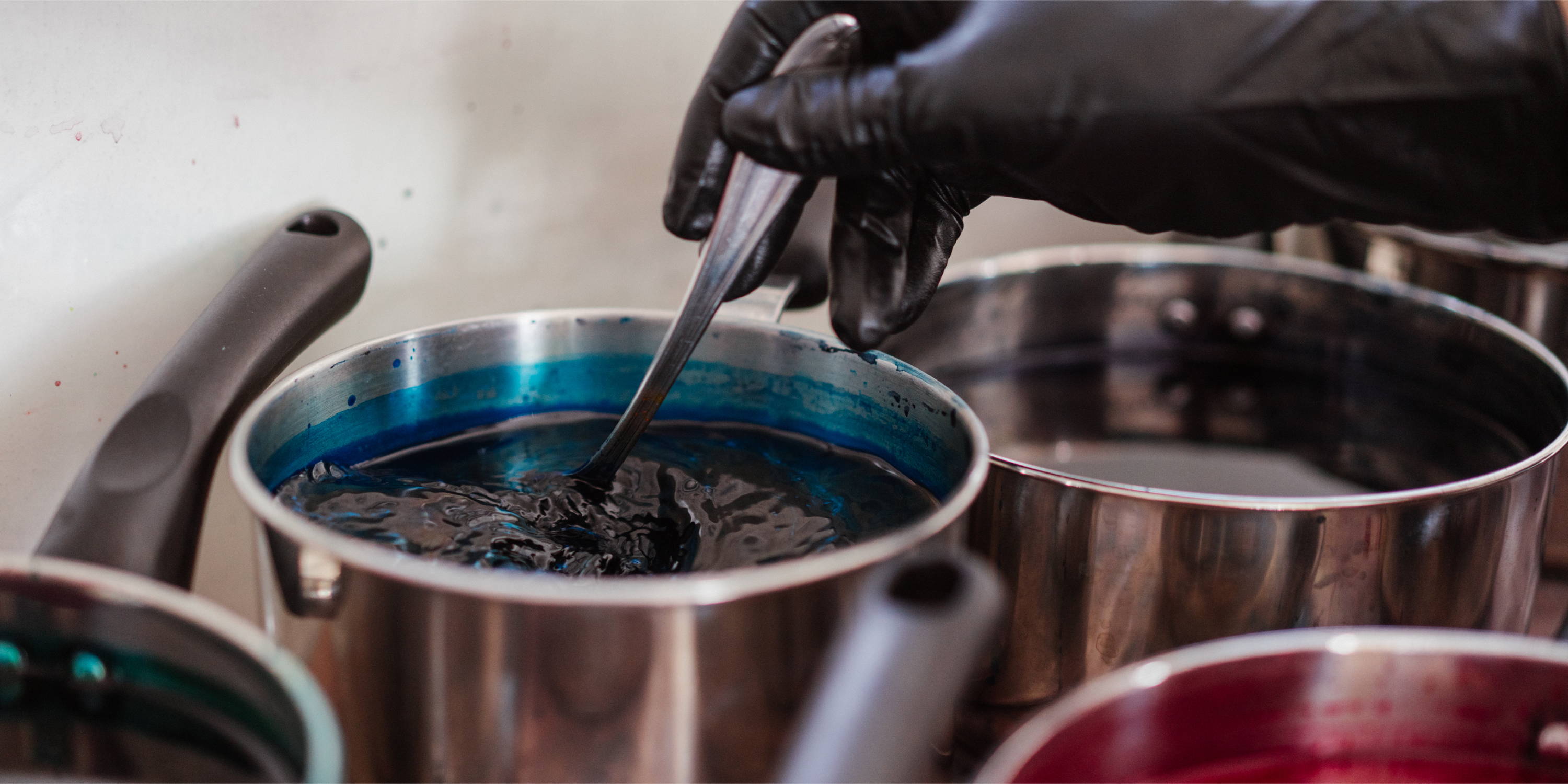 "Those backdrops were just a perfect marriage, it was psychedelic, whimsical, colorful, and it went along with the music. It was perfect for those times."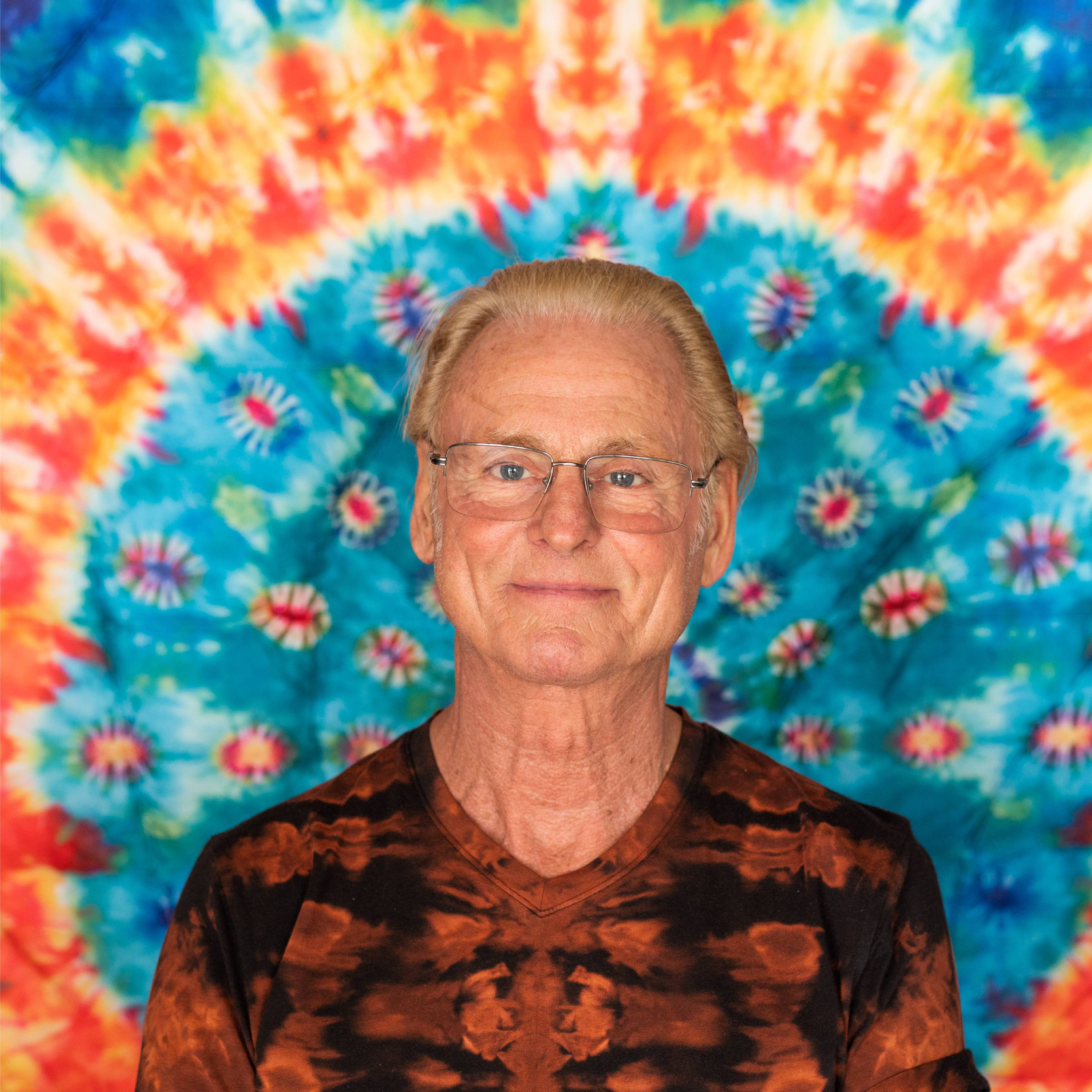 What was one of your first memories of tie dying?
I started to work on the piece that was commissioned for the meditation room. Two rowdies had come in that I had met, and they showed up with these beautifully colored butterflies. When you opened it up it was orange-sunshine LSD. Everyone in the house would take some. I remember being completely focused on creating this first mandala. When it was ready, people had settled down and gathered around a stage I built. There were strobe lights, revolving color wheels, and black lights. When I wrung it out, I placed one corner on the wall and walked across to pin up the other side. When it dropped open, I heard gasps, so I walked to the back of the room and turned to look at what I had created and all I could say was "it's alive"! It was moving and I was convinced it was alive until someone reminded me I was high. That's a memory I'll never forget.
What was it like meeting the Grateful Dead for the first time?
I came across the right people at the right time. I put a bag of tie dyes on my back. And walked down the road. I was looking for other kindred spirits. Up a driveway I saw a place that looked like a farmhouse. So I went to the door and introduced myself to a cute pixie-like girl with a ring in her nose. She invites me in and offers to get some coffee going and I tell her I have my art with me. She tells me to hang it on the walls while she prepares the coffee. When she came back in the room and she saw my stuff she loved it. She told me when the guys get off the road that they would love it too. Next thing I know, a truck arrives and these rowdy roadies look at my art and they said, "far out man. You can do our speaker fronts". And that was meeting the Grateful Dead. And that was just a great showcase for my work. Those backdrops were just a perfect marriage, it was psychedelic, whimsical, colorful, and it went along with the music. It was perfect for those times.