Down & Down Alternatives
When you're choosing the perfect camping blanket, you will quickly have to pick between down or synthetic insulation. Both keep you warm and cozy—no surprises there—but depending on how you are going to use your blanket, one might be better than the other. And now that we've added the new NanoLoft® Puffy Blanket to our lineup of synthetic outdoor blankets, you have even more choices than before.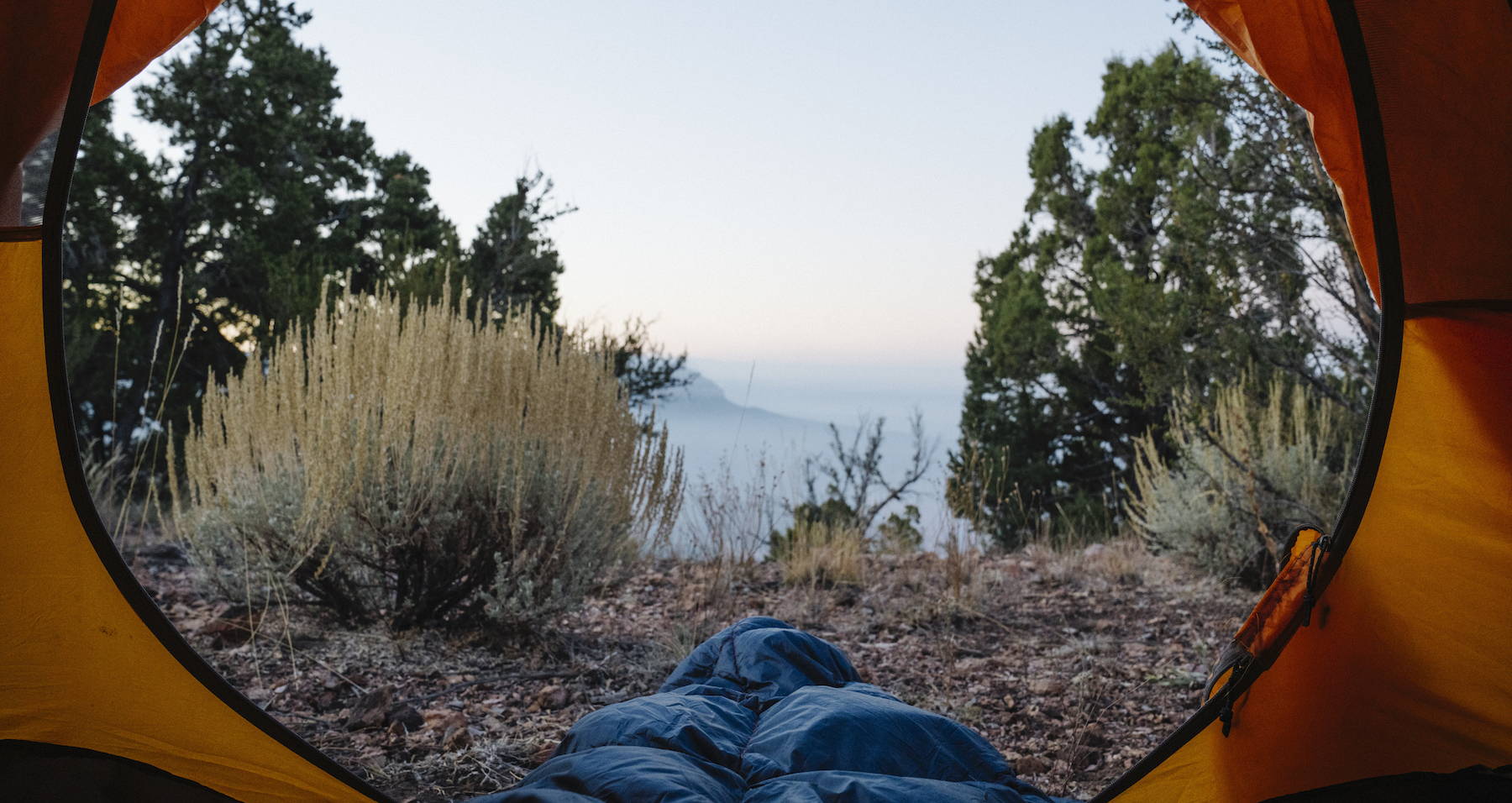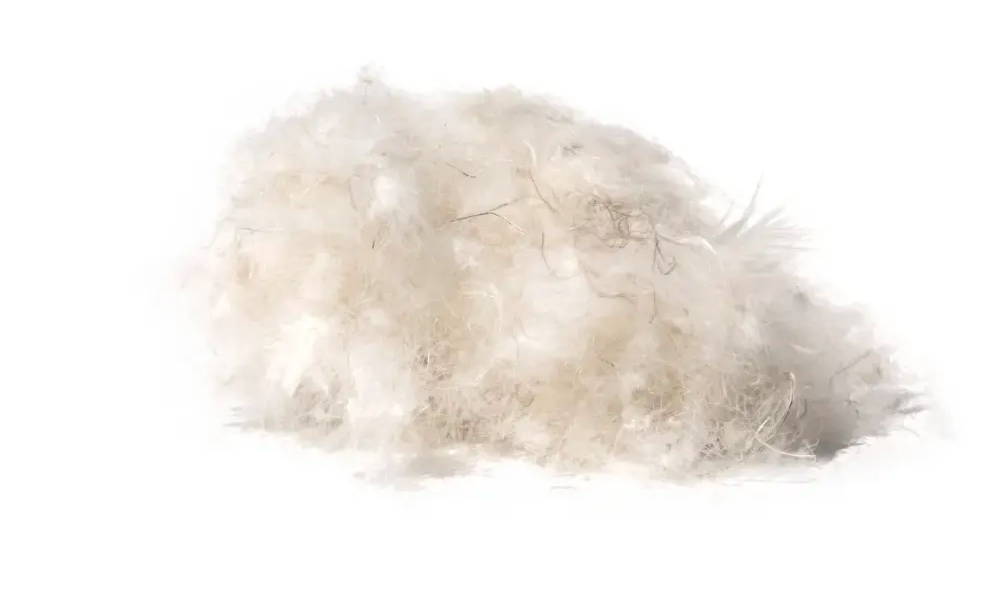 Our 600-fill water-resistant responsibly sourced duck down.
How Insulation Keeps You Warm
All insulation works the same way; by trapping warm air in tiny pockets. Sourced from the birds, down is the gold standard for warmth-to-weight ratio performance. Rumpl's Down Puffy Blanket uses sustainably sourced duck down.
This down is what keeps birds warm and dry while they're chasing swan boats across the pond, eagerly awaiting peanuts from tourists. Taking advantage of this natural insulation, duck down blankets use the down in the same way—by trapping warm air into pockets between the feather clusters. Rumpl's Down Puffy Blankets are incredibly packable, compressing into a tiny footprint.
Our Synthetic Insulations
Rumpl uses two types of synthetic insulation, both of which are now made from 100% post-consumer recycled materials. The Original Puffy Blanket is the perfect picnic blanket, campground blanket or couch blanket; it's the most affordable synthetic blanket we offer, while still keeping you comfortable in many situations.
Rumpl's Proprietary Synthetic Insulation: NanoLoft®
Our new NanoLoft® Puffy Blanket is the best down alternative blanket available, offering the same warmth and performance as our down, in a more affordable synthetic package. The recycled NanoLoft® cluster fill acts just like down, trapping air into tiny pockets. This is what makes the NanoLoft® Puffy our most packable synthetic blanket ever, as well. Synthetic blankets also do a better job of keeping you warm in wet conditions, making the NanoLoft® Puffy Blanket the perfect backcountry blanket.
Down Vs. Synthetic Comforter
There's nothing quite like a light, fluffy comforter to cozy up with at the end of a long day. The best down comforters keep you warm without adding weight. A super lightweight Rumpl Down Puffy Blanket is the perfect down comforter for people who aren't feeling the greys, beiges and taupes available at the home goods stores. It's easy to clean and has a 600-gsm down fill that practically floats when it reaches full loft, practically floating on top of your bed. Grab a 2-person Down Puffy for your queen size bed.
An even more amazing down alternative comforter is our new NanoLoft® Puffy Blanket. It has the fastest loft of any Rumpl blanket. Just give it a few shakes after a night of deep sleep and poof; instant fluff. The ripstop shell makes it easy to clean (so all you night droolers can sleep easy), and it's lightweight enough to not feel suffocated in the middle of the night. The 2-person size blankets an entire queen-size bed, perfect for sharing.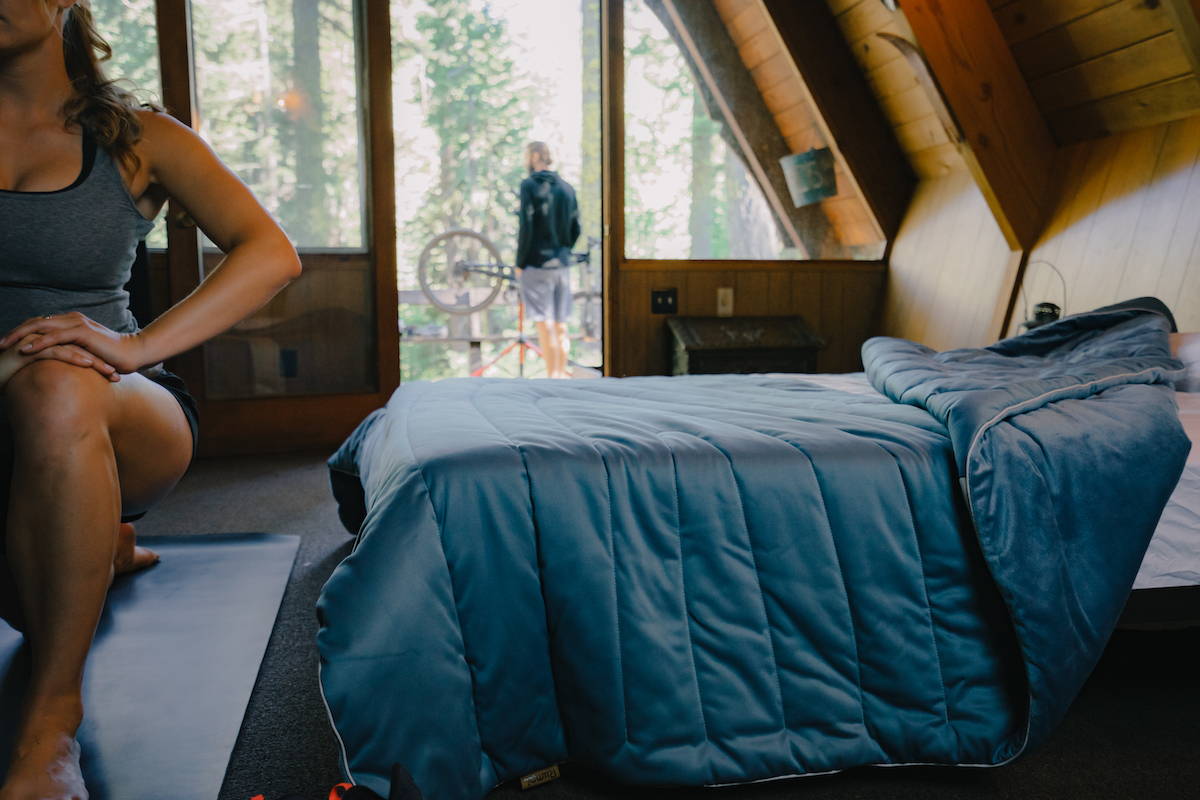 Down Vs. Synthetic Price
Why does down cost so much? Our Down Puffy Blanket is our most premium because we source the most sustainable, down available.
Synthetic insulation is a more affordable alternative to down due to its ease of creation and cost of raw materials. Because our synthetic insulations are made from recycled plastics, they are even more cost-effective than creating virgin materials to stuff our blankets.
How to Wash Your Insulated Blanket
Caring For Down Insulation
For anyone that has left a down winter jacket stuffed in a bag at the end of the winter, only to open it up months later, you know down can get downright funky. Our Down Puffy Blanket is machine washable, though we recommend using a special down wash like Grangers to make sure your Down Puffy Blanket stays waterproof and funk-free.
Caring For Synthetic Insulation
Synthetic insulation is incredibly durable and easy to care for. Our Puffy blankets are machine washable. Because they use a DWR treatment to repel moisture and spills, we recommend using a Grangers wash & repel to keep your DWR at peak performance.
No matter what insulation you choose, we offer the perfect trail blanket, travel blanket or all-around blanket for your next adventure. We hope this helps you Pick Your Puffy.
---