Fall is in full swing and whether you're planning a day trip to the pumpkin patch or booking a cross-country flight for Thanksgiving,
a travel blanket is the perfect cozy companion. Our travel blankets are designed to provide superior warmth and comfort while utilizing all the technologies that make them packable, water-resistant, and washable.
Perfect For Road Trip Napping
Ideal for fall car camping excursions or leaf-peeping day trips, The NanoLoft® Puffy Blanket was designed to be compact when packed up, and then expanded to offer plush comfort anywhere and everywhere you go. With the included stuff sack and premium, packable insulation, the best travel blanket packs down to save space in your backpack, suitcase, or trunk.
Carry-On Comfort
Planning a flight? We got you covered with our NanoLoft® Puffy Travel Blankets. Created with our synthetic-alternative insulation of circular clusters of fiber that mimic the properties of down clusters, this proprietary technology efficiently preserves heat without sacrificing packability. Keep a Rumpl blanket in your carry-on for extra coziness at 35,000 ft and keep one in your backpack for on-the-go comfort on shorter trips. Pro tip: add a Stuffable Pillowcase to your travel checklist and ensure your long-haul flights are that much more comfortable.
Durable and Weather Resistant
Rumpl blankets are the ultimate travel blankets since they are made with premium technologies like a DWR treatment to repel liquids and stains, and a ripstop exterior to prevent snags and tears. After a long trip, if it needs a refresh, you can throw it in the washing machine for ultimate ease.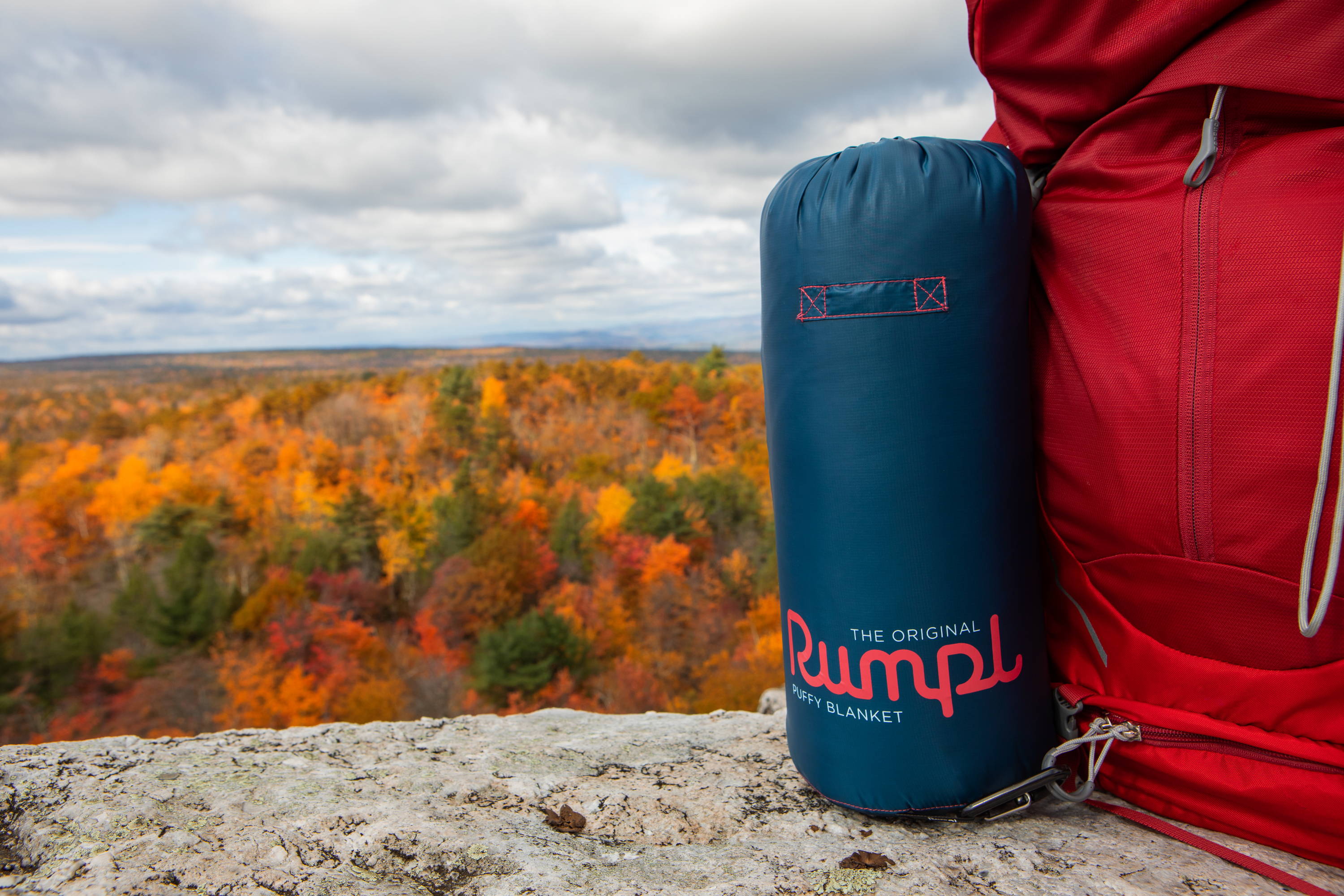 No matter how far you go or how long you're roaming, our travel blankets are so packable and portable that you'll want to take more PTO just to use them. Find yours here.