Joshua Tree National Park is a strange beast; and not just because of the alien-looking trees that give the park its name. Arriving at the park, it's not immediately obvious what makes it National Park worthy. There's no deep canyon to peer into, no snow-capped mountains to summit, no herds of bison roaming along the plains. But what makes J Tree special is when you focus less on the horizon and instead get up close and personal, losing yourself in the details.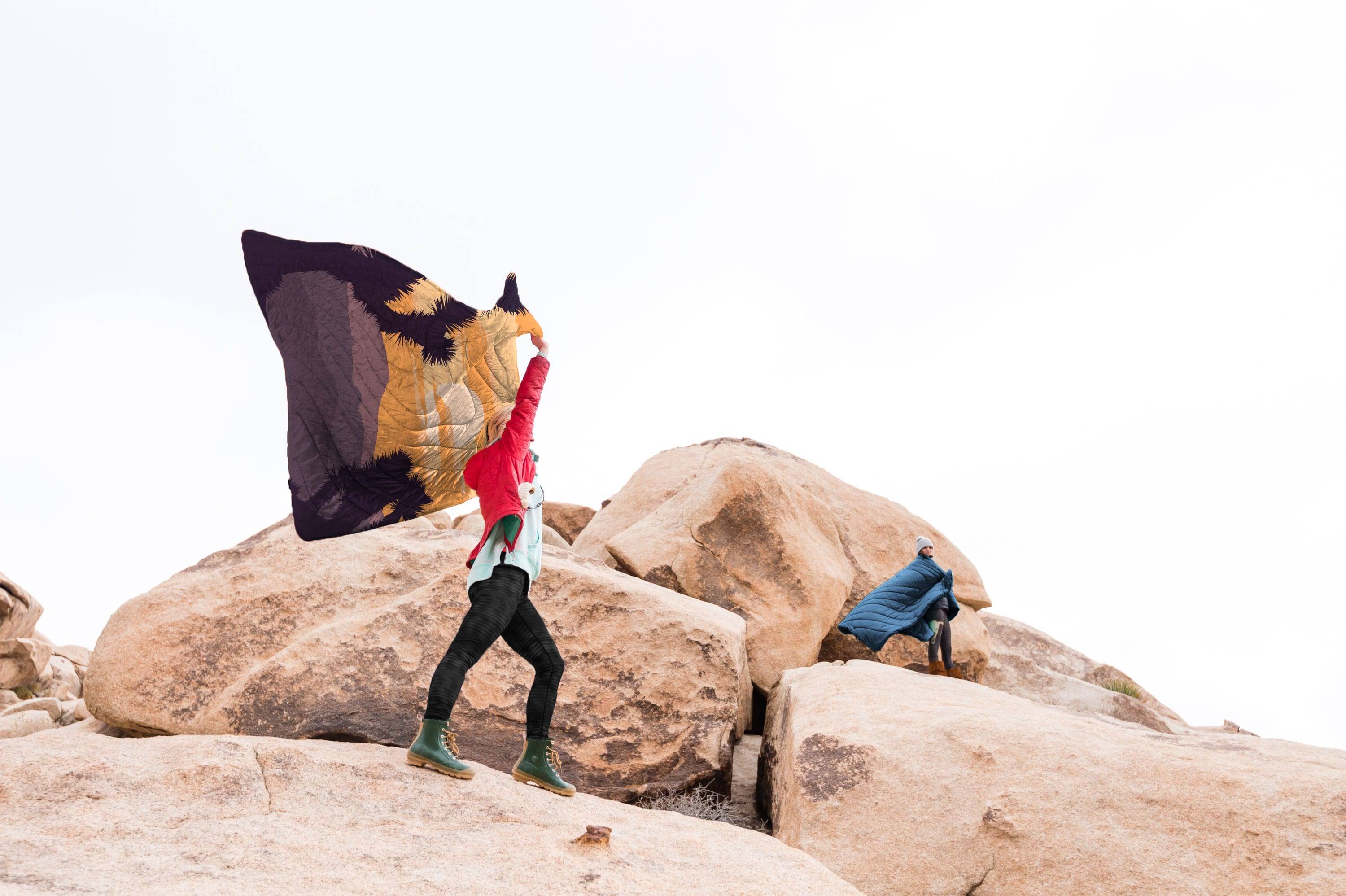 Our crew spent a few cold February days (and nights) wandering the desert, scrambling up rock formations and following trails at random to see what was just around the bend. Here are some of the best locations we scouted along the way. Good thing we out our outdoor blankets with us.


Arch Rock
On the way into the campground we pulled over for a quick half-mile hike to the first Fresh off the heels of our Arches National Park trip, no arch was going to compare to the massive formations found in Utah. But Arch rock felt like a huge cairn built by an ancient giant, balanced just so.


The Best Viewpoints on Four Wheels
As a company rooted in the outdoors, our preference is to hike, bike or otherwise get someplace under our own power. But some occasions call for a little more horsepower. If you have a 4-wheel drive vehicle with decent ground clearance and a little experience off-roading, checking out Old Dale Road is worth your time. You'll start along a washboard dirt road toward the Pinto Basin. Keep an eye out for the Mission Well, drilled almost 500 feet into the ground to keep the old-timey gold miners hydrated while looking for fortune. You'll then climb along a ridge that separates the Colorado Desert and Mojave desert, and the change is stark; you'll leave the sandy washouts behind and traverse over loose boulders and rock-filled ravines hiding remnants of more mining camps. The road is an out-and-back, so give yourself plenty of time to return before nightfall.
If your car doesn't have the clearance, or you don't have the confidence to tackle the terrain, you can take the easier, more popular Geology Tour Road for a nice country drive through the park. This route lets you keep your eyes on the sights, instead of on the trail immediately in front of your vehicle. Stay clear of Walter White and his RV, though.


Skull Rock
Back towards the campsite, something caught our eye that we had to stop and see. If you've seen King Kong, this formation will give you serious Skull Island vibes. Visible off the main road, you can grab a damsel in distress, scramble up this rock face (literally) and do your best to fight off the fighter jets.


The Hall of Horrors
Keeping the movie theme going, if you want to reenact the opening scene from Raiders of the Lost Ark, wander across the road from Saddle Rock. This rock formation has eroded over thousands of years to create natural hallways that you can scramble through, idol in hand. Watch out for booby traps and double-crossing local guides. Whether you're experienced in bouldering or just want to crawl around aimlessly, there are options for everyone.


The Best Time of Year To Visit
Visiting J Tree is a spiritual experience, even when we're shivering our butts off in the middle of February. If you want to have the entire park to yourself, winter really is the best time of the year to visit Joshua Tree. If you're visiting from a colder climate, you'll hardly notice the chill, even when you want to stay up for a little stargazing. In the winter, temps can drop well below freezing, so make sure you bundle up (we recommend a blanket. Big surprise) as you find a spot away from campgrounds and other light sources. Bring a telescope if you want, or just lie back and watch the constellations dance across the sky. After seeing this view, we understood why there were so many weird, new-agey attractions near the park.


The Best Campsite in Joshua Tree
Though we spent a few days criss-crossing the park, our pick for the best campground is Jumbo Rocks Campground. Centrally located, there are, you guessed it, Jumbo Rocks to set up shop next to and explore without having to pack up your gear. And if you want to stargaze, you can keep one eye on your tent while exploring the cosmos with the other.


I Speak For The Trees
Some say Dr. Seuss was inspired to write the Lorax after stumbling upon the famous trees that give Joshua Tree National Park its name. Whether or not that's true, it's easy to be filled with wonder and whimsy when you spend a night in the park. So kick back under a Truffula Tree, wrap yourself in our new Joshua Tree National Park Original Puffy Blanket, and keep your eyes peeled for all the Sneetches, Yents, Wickershams and Klipspringers that come out to play when the sun goes down.