It's that time of year again. Thanksgiving, Hanukkah, Christmas and New Years means you're probably planning a flight or road trip (or both!) to visit family & friends. We believe that every experience deserves a cozy moment, and traveling is no exception to that. When you're looking to get away, a travel blanket is the perfect cozy companion. The best travel blankets offer plush comfort and tech-forward fabrics to keep you at the optimal temperature. Even beyond flying, they're great for everything from waiting out long layovers to being a much-needed additional layer of warmth while napping in the back seat.
Our travel blankets are designed to provide superior warmth and comfort while utilizing all the technologies that make them packable, weatherproof, and washable.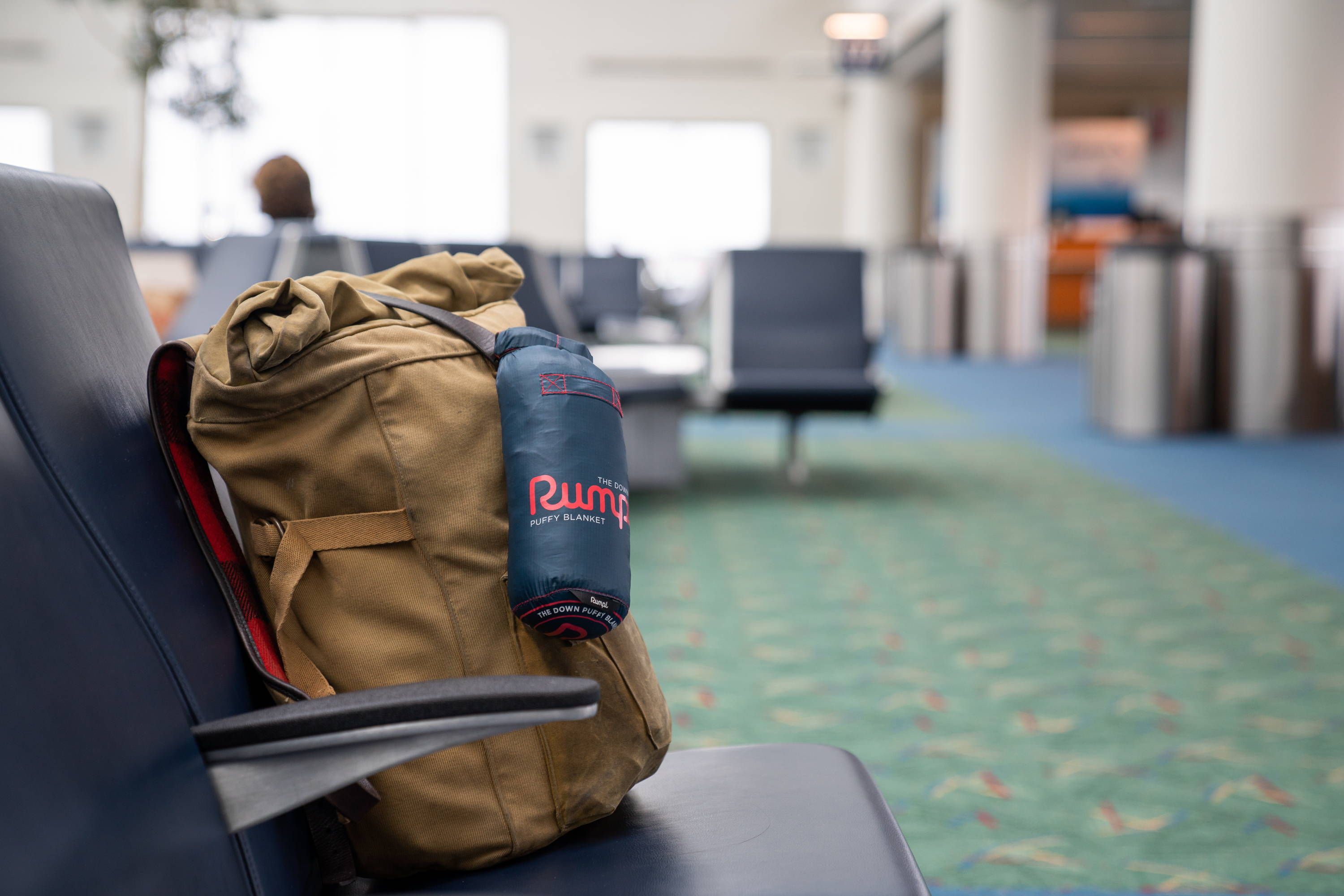 The Most Packable Travel Blanke

t
We set out to create the most packable travel blanket out there, and that starts with the insulation. We created our NanoLoft® Travel Blankets using 100% post-consumer recycled fiber clusters to mimic the properties of down insulation, without sacrificing warmth or packability. This means that our travel blankets pack down into their included stuff sacks incredibly small, to dimensions of 3.5 x 11". At this size, you can keep a blanket in your carry on and another in your car at all times, for on-the-go cozy.
Durable Enough To Take Anywhere
Added perks? Our NanoLoft® Travel Blankets have a DWR coating and ripstop shell, meaning it can weather winter storms and harsh conditions. And when you're back from your trip, you can toss it in the wash for a refresh.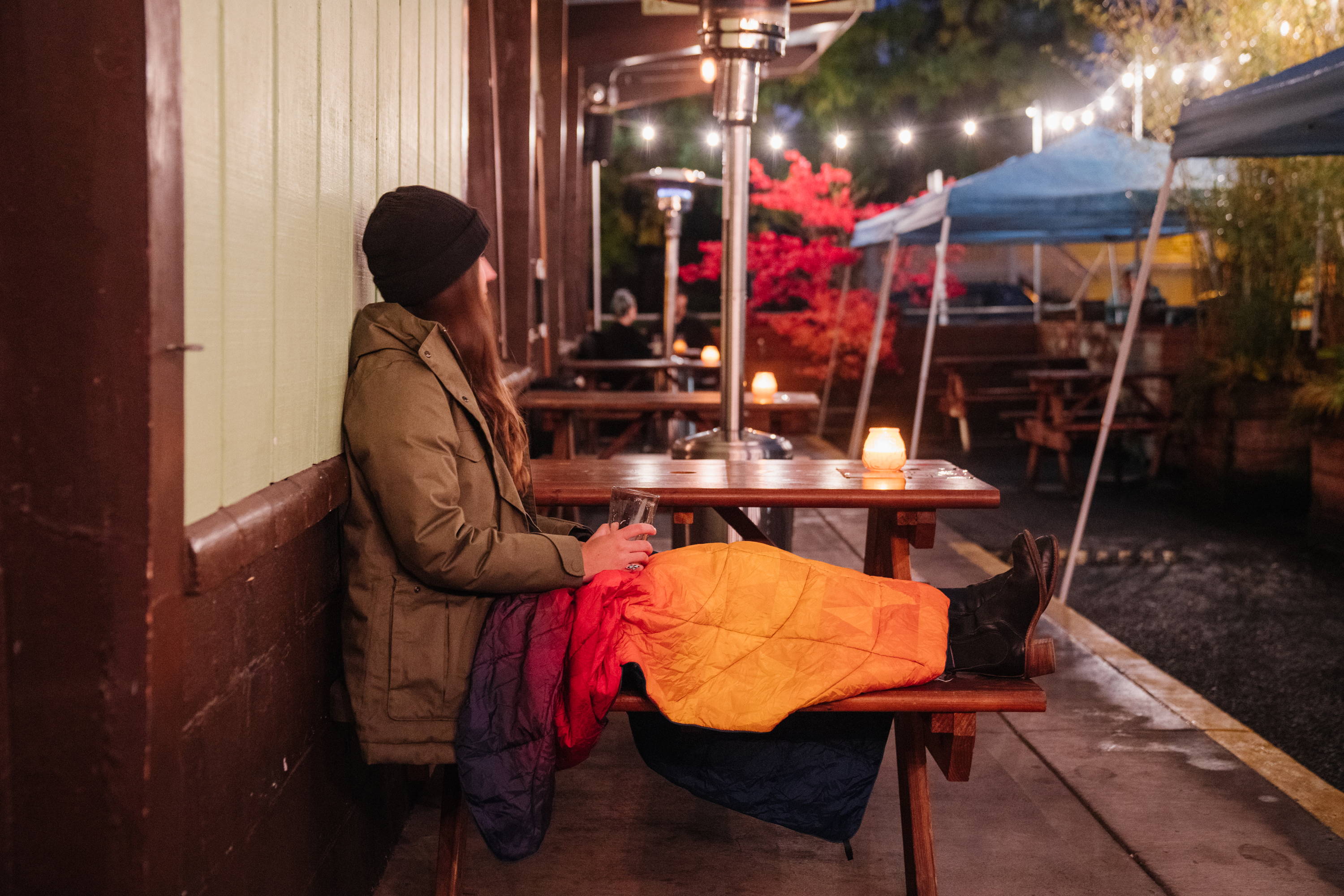 Go ahead - draft that OOO email response, use those miles, and don't forget to pack a travel blanket to nail the holiday travel experience.
BRING THESE ON YOUR NEXT TRIP