Welcome to the fourth edition of INSIDE RUMPL where we give you a behind the scenes look at the problems we're facing, the solutions we're building, and the team that makes it all happen. For the fourth installment, we're introducing you to Jacob Cantu, who handles Customer Experience, aka CX at Rumpl. Jacob joined the team in October 2019 and has been providing amazing customer experience day in and day out ever since. He's going to share how we think about customer experience at Rumpl, how we measure customer experience, some funny tickets and great customer stories, and some words of appreciation!
Originally from Austin, TX, I studied Business at the University of Oregon to explore a new state. I ended up loving Oregon! After graduation, I worked as a traveling consultant and got to visit eighteen different states and Washington D.C., logging over 20,000 miles on the road. I missed Oregon and my friends, so I moved back last Fall and have been exploring Portland ever since!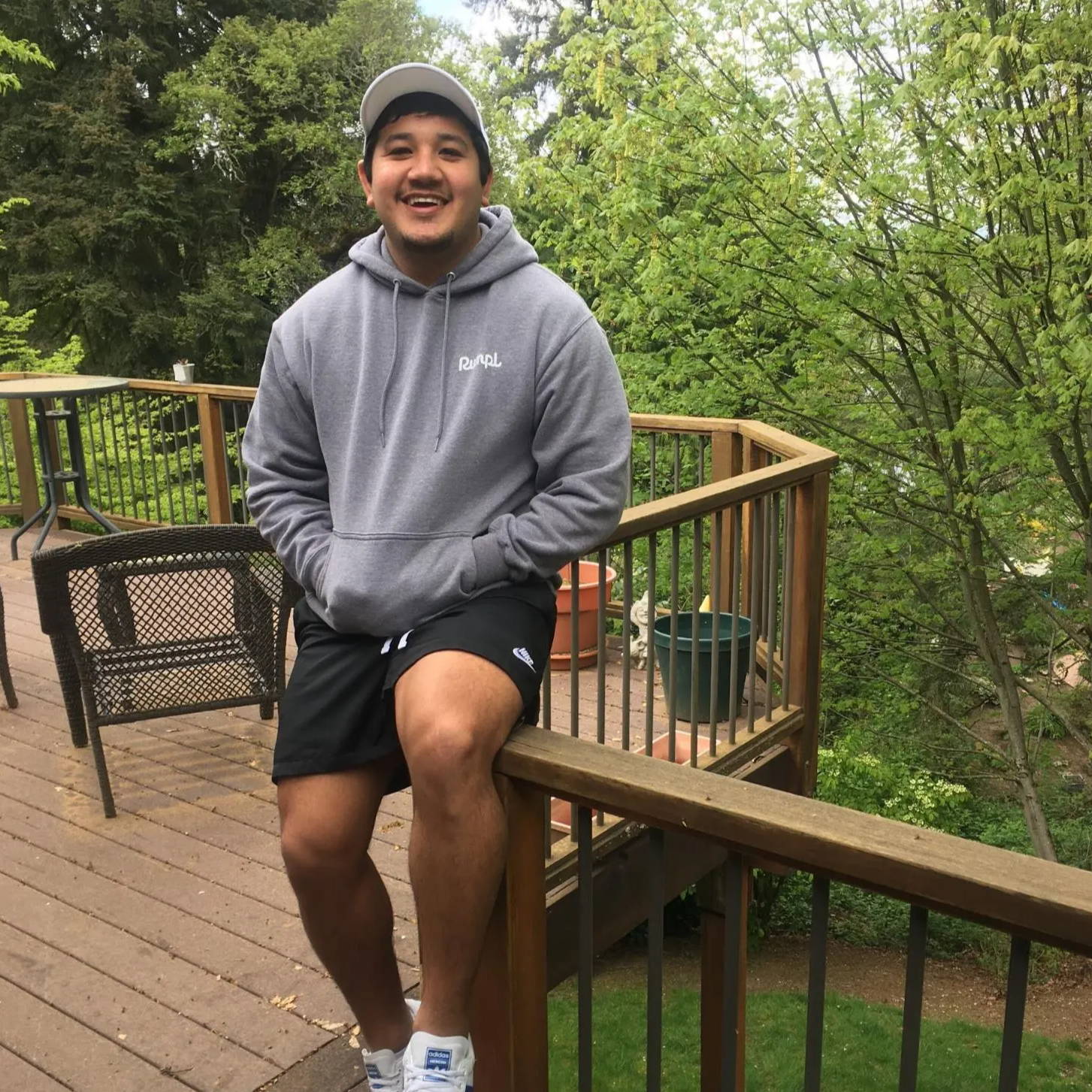 Customer Experience Team Ethos
"We believe that we have the opportunity, in one interaction, to completely change a customer's perspective on the Rumpl brand. We are friendly, stoked, professional, and go above and beyond to provide a stellar experience for every customer we cross paths with -– and blow their minds if we can."
Measuring Customer Experience
The number one measure we track is customer satisfaction rate and we aim for 100%! We also focus on our first response time which is how quickly we respond to a customer's email. We target under 2 hours during working hours. Another measure that we added a few months ago is Tickets per 100 orders. This measures how many tickets we are receiving relative to the number of orders placed. We target under 20 tickets per 100 orders. When these numbers go up, we identify new solutions to proactively solve problems our customers are facing.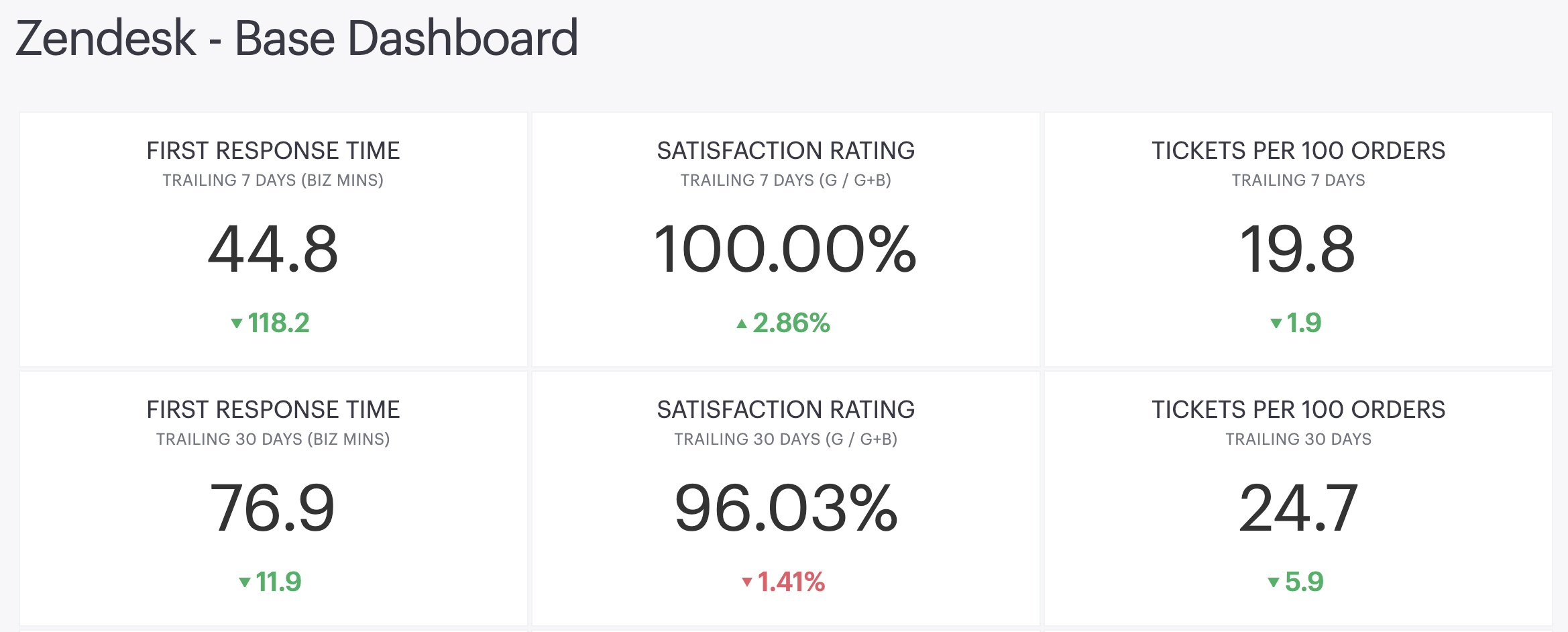 The top section of our dashboard. This is only a glimpse! Want to see more or learn about what else we measure? Email jacob.cantu@rumpl.com
Best Messages From Customers
CX can be a drain if you only focus on the negatives, but we're lucky to have absolute rockstar supporters! I've created a folder dubbed the "Cool Catz Crew" (I know...sick name) to keep track of stellar interactions I've had over the past few months. Here are some that stick out.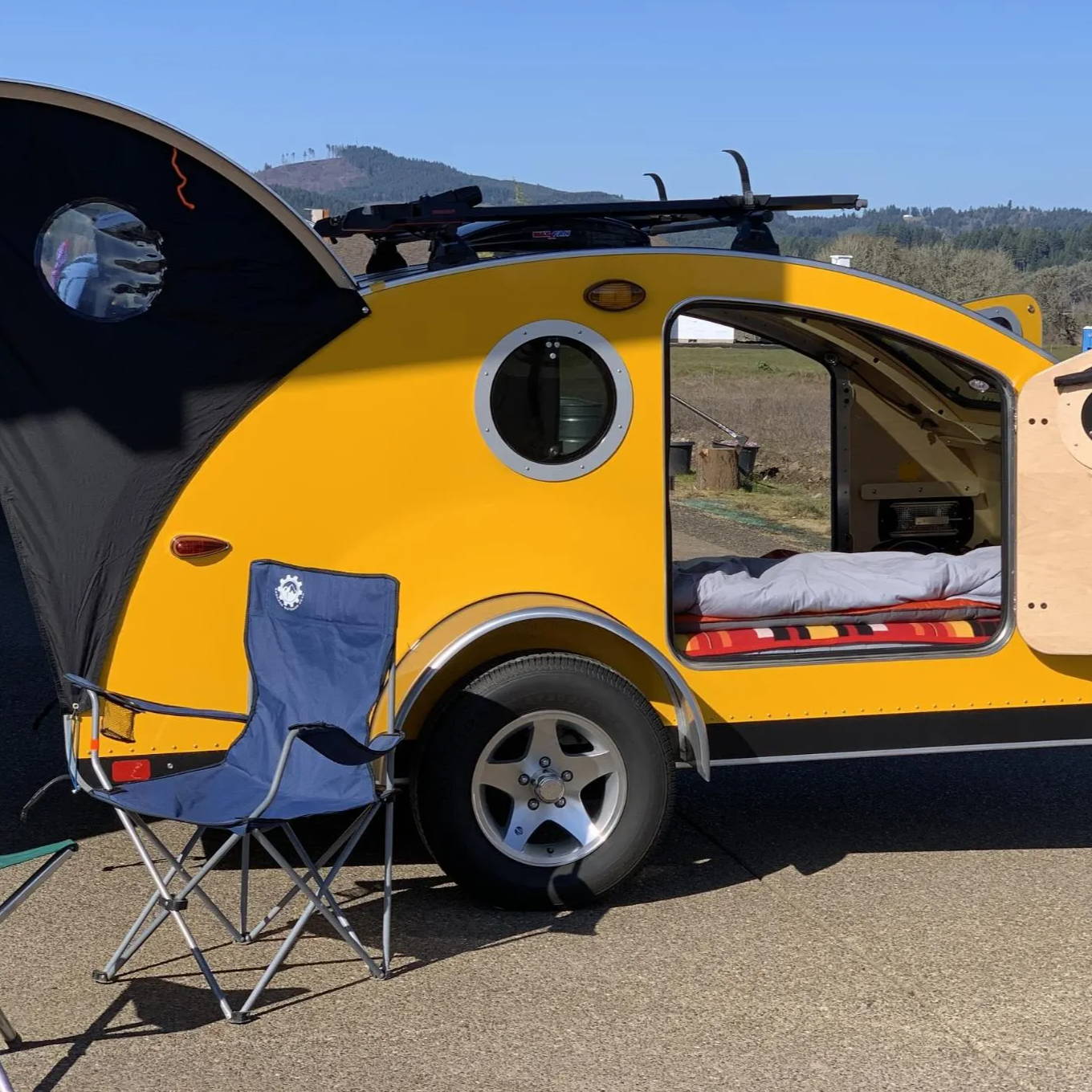 Rick Weidner
Rick radiates positivity and every time he has reached out, he has been a pleasure to work with! On top of being kind, he has shared some awesome pictures of his trailer set up and iconic childhood digs.
Jason Martinez
Having recently moved to Spokane, WA, after retiring from the military, Jason was looking for a ticket to our event with Aaron Draplin launching the Rumpl x DDC collaboration blankets. We were able to hook him up with a ticket to the event, and he made the 5+ hour drive down to Portland on a Thursday night. We had the privilege of meeting and got to connect for a bit at the event leading to a very squinty photo on my part.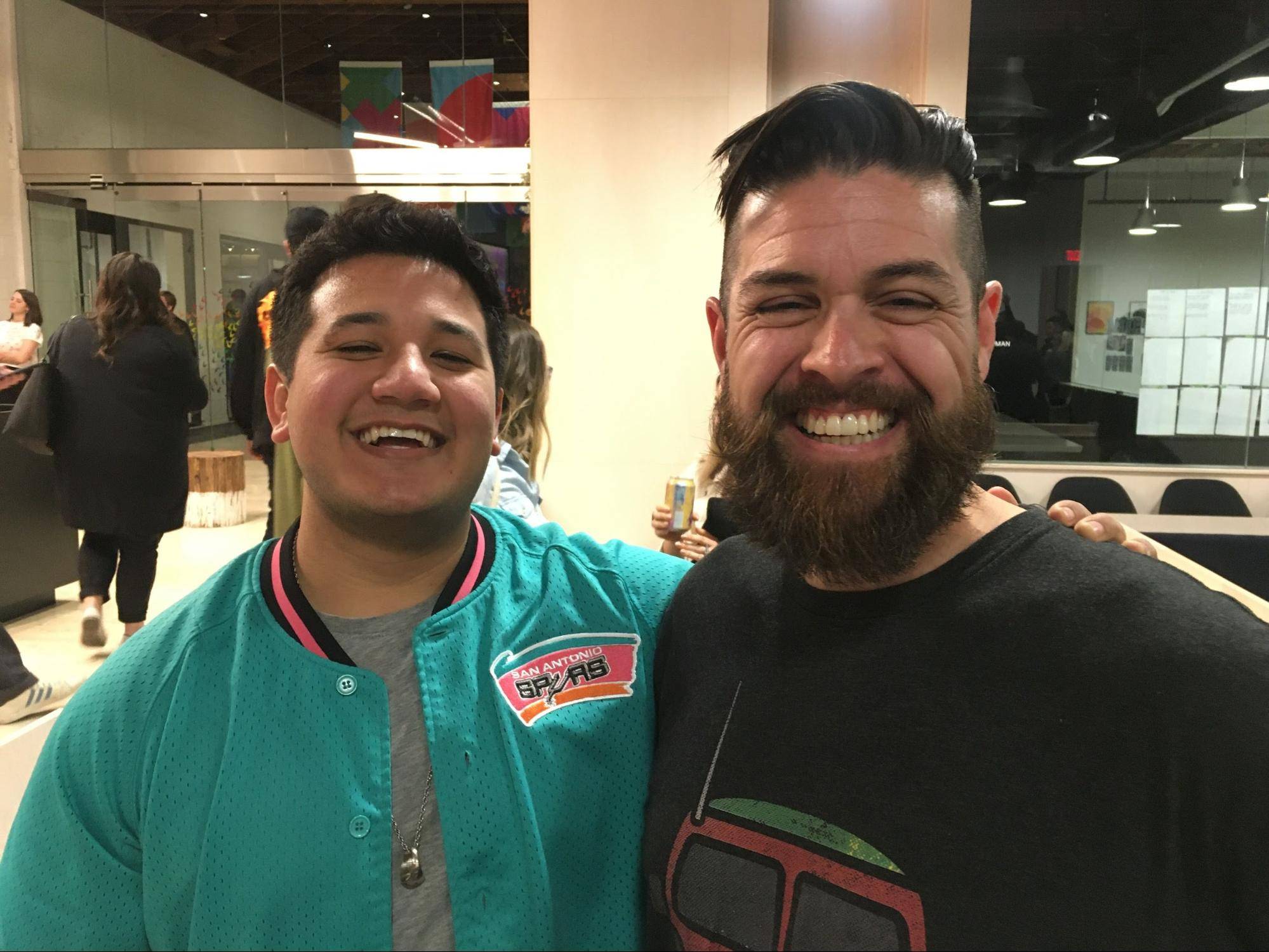 York
Leaving behind no other name than York, this reviewer left an awesome review to go along with our April Fool's joke this year. We just hope Chilly is staying warm out there!

Britt Hopper
Britt Hopper is a Rumpl superfan, and his son is a huge Aaron Draplin supporter, so when the news of our Rumpl x DDC collaboration was launched, Britt reached out to us immediately to try and snag tickets. One obstacle, they live in Kansas. Our team was able to help the duo secure tickets, and they flew into Portland for the event. On top of loading up on gear, they have shared some awesome photos of their Rumpls in action and make us feel lucky to have gotten to meet them!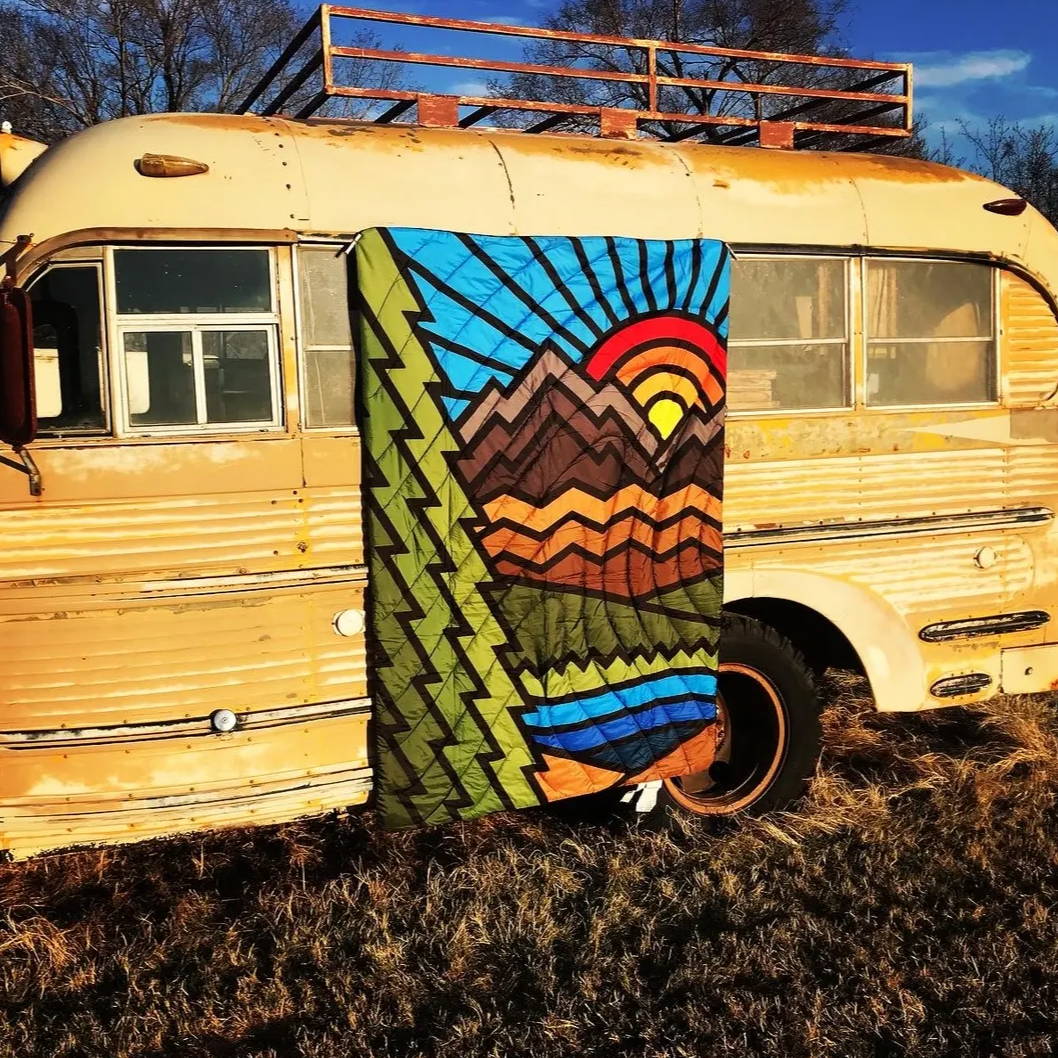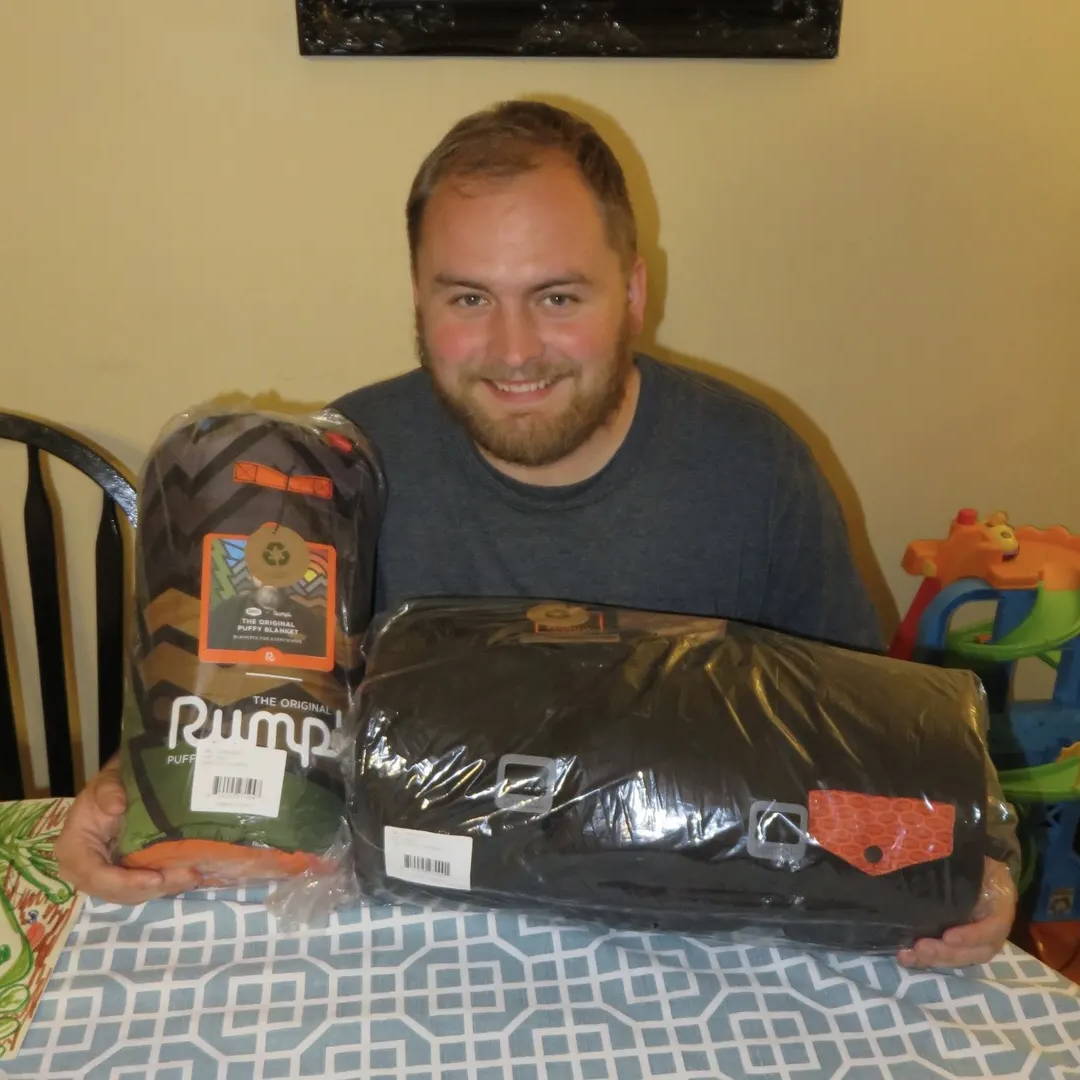 What's a customer interaction you'll never forget?
Anytime I get the opportunity to meet a customer in person is a treat! Jason, mentioned above, was a joy to hang out with. I have also had the pleasure of helping out local customers who have dropped by our headquarters here in Portland. Meeting people and interacting with supporters in person at the Portland Night Market last year was also an amazing experience! 
What do you like to do when you're not working?
I spend time outdoors running, biking and playing sports. I hope to pick up mountain biking when quarantine is over! For the rainier days, I'm an avid board game player and have logged some serious hours playing Settlers of Catan, Risk, and Pandemic.
What's your favorite Rumpl product?
I've been rocking the Original Puffy Blanket - Marble during work from home, but I've had my eye on the NanoLoft Puffy Blanket - Ripple Fade for some time now! I'm also a huge fan of the Rumpl x DDC Polar Puffy Blanket!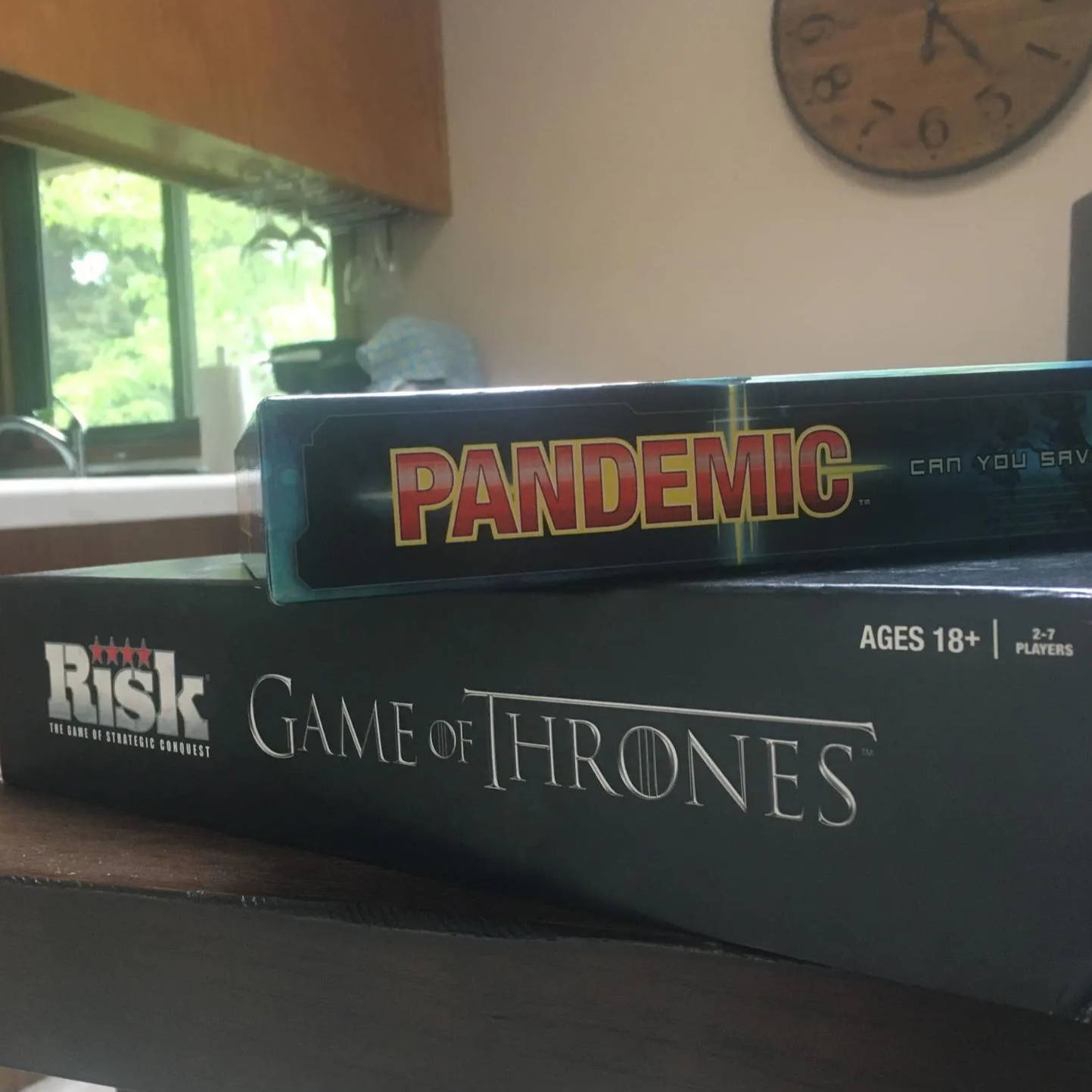 What music are you listening to right now?
A lot of different stuff right now. So whatever fits the mood really. John Mayer, TV On The Radio, Turnover, Panucci's Pizza, Hot Mulligan, girl in red, Roy Blair, BROCKHAMPTON, and Kanye West have all had their moments in the past couple of weeks.
---