THE BASICS
 
Name:

Residence:

Occupation: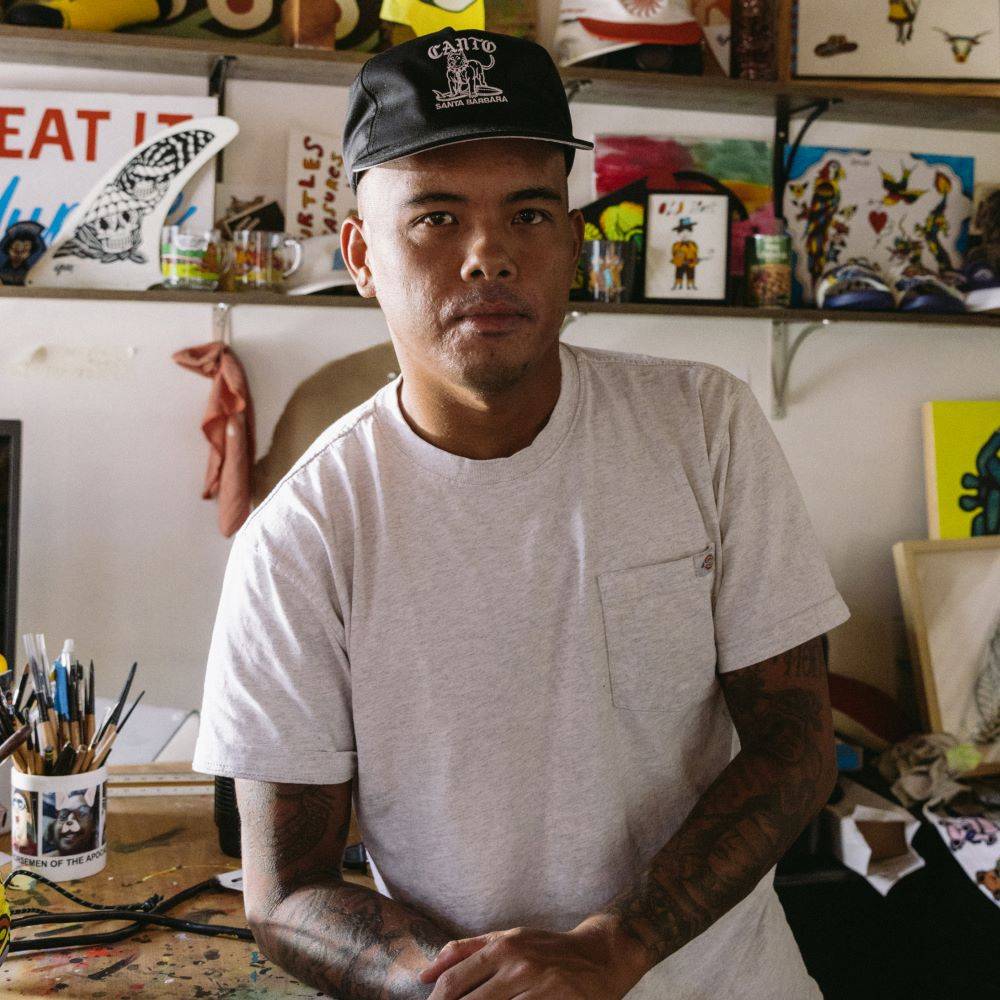 The Rumpl Artist Division (R.A.D.) is a collaborative program that showcases the work of accomplished and upcoming artists who use diverse mediums to inspire creativity in impassioned communities around the world.  LEARN MORE >
D.J. Javier is a Filipino American artist, designer, and art director, known for his bold artwork that blurs the lines between fine art & graphic design. His work finds its inspiration from his Filipino heritage, intertwined with the diverse countercultures of Southern California that inspired him since his youth. He now lives and works in Santa Barbara, California
What's your name, where are you from, and what do you do?  

My name is D.J. Javier and I'm an artist and designer from Santa Barbara, California.

What motivates you to create? Where do you draw your inspiration from?
My current work is rooted in my Filipino identity and culture. I think growing up in California my work is just a blend of things that inspire me, whether that's surfing or art or anything else.
What sort of themes do you incorporate into your art and designs?

Some of the themes I like to weave into my work… Most definitely being rooted in Asian American style. And sometimes it's really obvious like a dragon or a tiger but I like to pare down the colors and use really limited color palettes and really bold line work. That way when you look at it, it may be only like 4 or 5 colors but how I've arranged it and how I've used the black, the contrast creates a lot more depth to the work.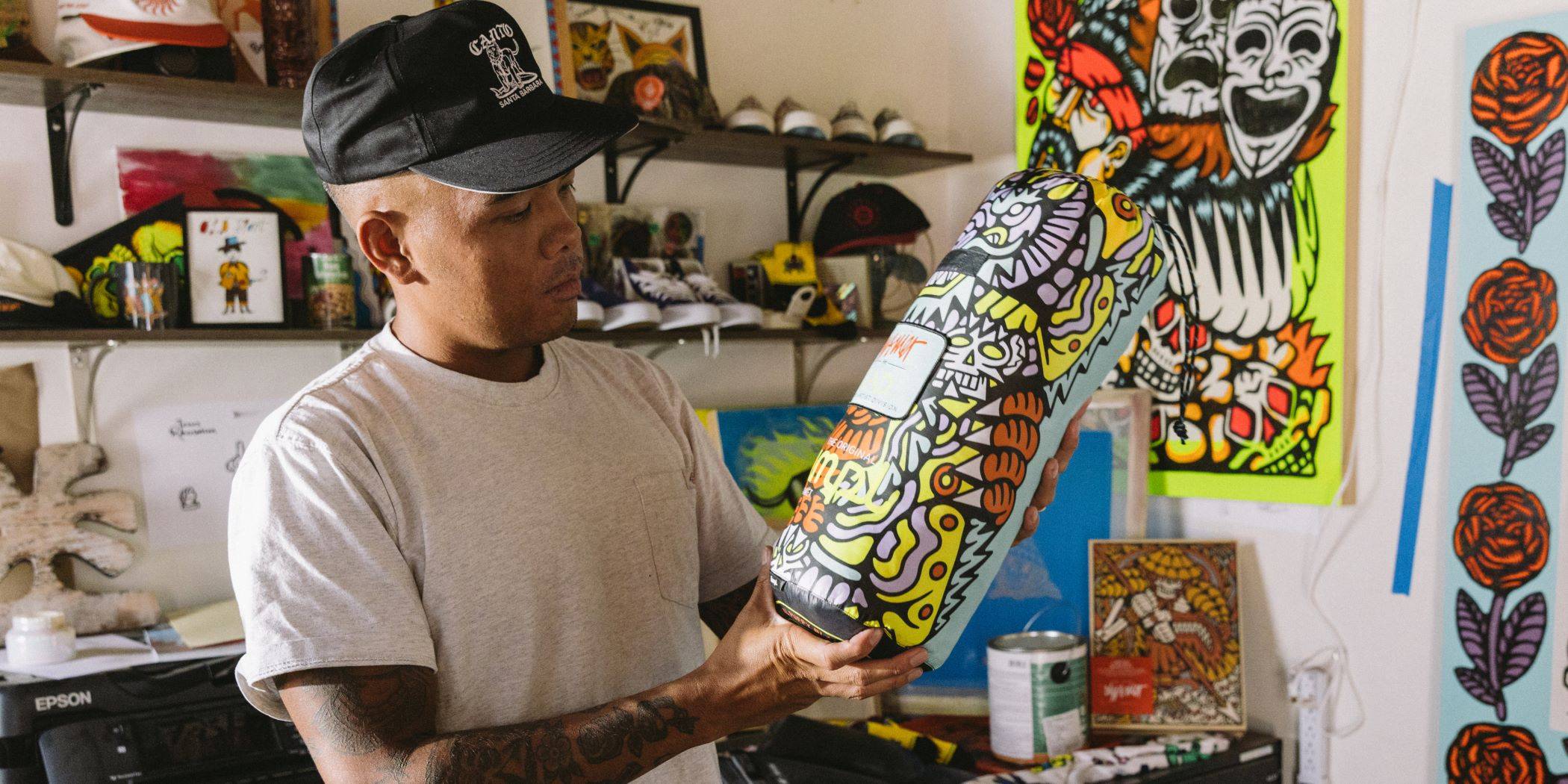 Tell us about your passions and how they transfer to your work.
Outside of the studio, whenever I'm not designing or working on fine art stuff, you can probably find me surfing or riding my bike and I think those things, whether they directly connect to my work or not, they help me unplug and help me step away from the work and then when I get back to the work, I could look at it differently with new eyes.
What was it like bringing your art to life on Rumpl's blankets? Can you tell us more about your design and the inspo behind this design/color palette specifically?

Having a blanket be the canvas was the perfect moment to merge all of these things together. Rumpl being excited about my work, it was a great opportunity to do something that was really vibrant and lively and loud. I mean the blanket feels like a big painting. It's not pattern based, just one big piece of art.

 

This was a really cool moment for me to collaborate with a brand that I really love and admire.