THE BASICS
 
Name:

Residence:

Occupation: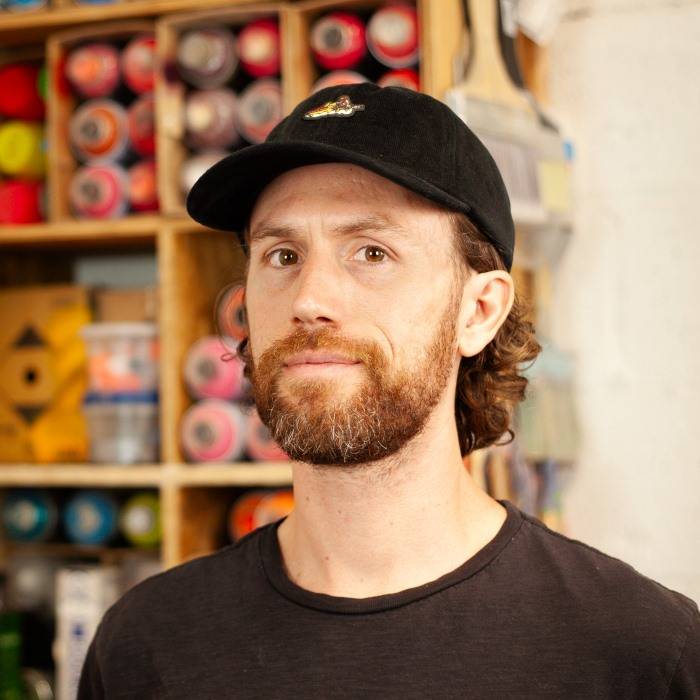 The Rumpl Artist Division (R.A.D.) is a collaborative program that showcases the work of accomplished and upcoming artists who use diverse mediums to inspire creativity in impassioned communities around the world.  LEARN MORE >
Joseph Toney is a visual artist operating out of Salt Lake City, UT. Fueled by the vastness of America's mountain west, his illustrative painting style reimagines the landscape. With a painstaking attention to detail he creates abstracted memory scapes as complex murals and studio works. His work can be found all across the world in private collections and as commercial offerings in the outdoor industry.
What's your name, where are you from, and how would you describe your art style?
My name is Joseph Toney and I am an artist based in Salt Lake City, UT. With a deep connection to the environment I create work inspired by the vastness of the American West, using an illustrative painting style. I like to reimagine the landscape as abstract. Memoryscapes. This is my take on what it is like to live in the mountains.
What motivates you to create? Where do you draw your inspiration from?
From an early age, I always enjoyed the physicality of working with my hands. This led me down the path of becoming an artist. I gain the most inspiration by spending time outdoors, relishing in the fleeting moments of the last rays of light dipping behind a mountain ridge.
What sort of themes do you incorporate into your art and designs?

In my work I want to create a sense of liveliness and energy that reflects how I feel when spending time in these places. Along with this, I utilize processes and materials that reflect on our changing environment.
Tell us about your passions and how they transfer to your work.
In the winter I am on the snow as much as possible. Snow covered landscapes are the ones that I am the most drawn to. In the summer I am logging as many days camping as possible. Sometimes weeks at a time or just some weekend quick strikes with the bikes.
What was it like bringing your art to life on Rumpl's blankets? Can you tell us more about your design and the inspo behind this design/color palette specifically?

This project was really special to me. My girlfriend and I had just recently moved up into the mountains outside of Salt Lake. With the wasatch as our literal backyard, I chose to keep the whole project close to home. I went out on a ski tour from our house in the spring to gain an elevated view of the mountain and canyon I wanted to paint. By catching the mountain at sunset I wanted to bring out saturated colors of what I was seeing in real life. The marigolds were happening in the sky and reflecting off the snow while the blues and teals were hiding in the pine forests.
Favorite mural or project you've ever done?
I painted a pretty big wall, maybe 2500 square feet a couple years ago in Utah. This was really fun, the expanse of the wall allowed room for me to create a narrative with the wildlife and the mountains I was painting. In the piece I have a couple of osprey swooping in over the mountains as they hunt for our native cutthroat trout.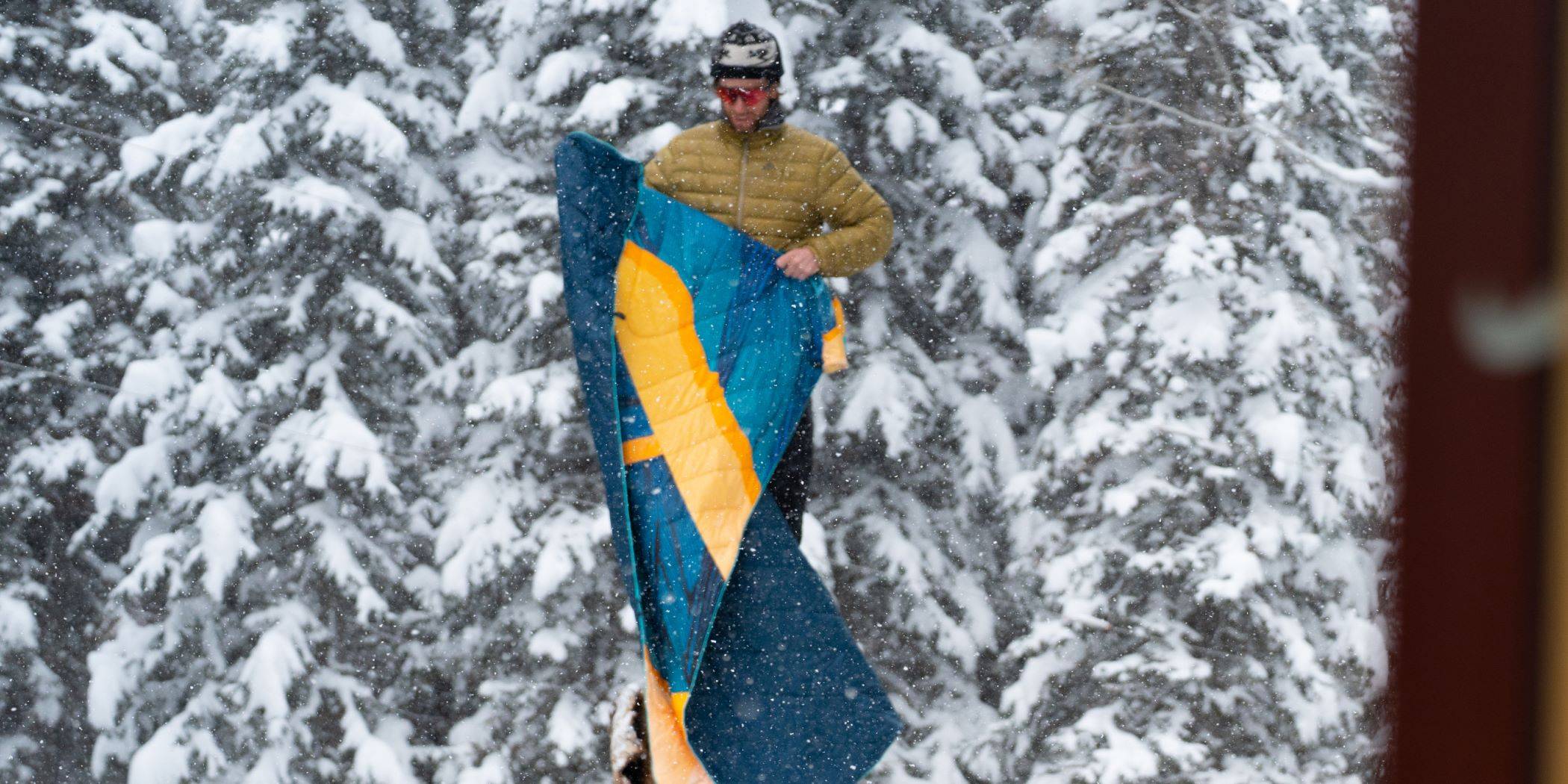 What does the perfect weekend look like to you?
My perfect weekend is pretty simple - it's probably camping somewhere a bit remote, skis, bikes, or surf boards in tow and a group of good friends to round it out.
What's the best piece of advice you've ever received?

That's a tough one, it's a fairly common piece of advice I think but something along the lines of luck and hard work meeting. Luck can swing your way at any moment but if you haven't put in the work to be ready when it does, it might just pass you by.
What's next for you in 2023? What's coming up?
2023 has been great so far. I have had a big push to renew my focus in the studio and explore some new ideas. I have a few murals coming up and one in Montana I am really excited about. I am also starting on a new solo show that will open up in Colorado in the summer of 2024.