We caught up with RAD Artist Matt Crump, the artist behind our latest blanket, Sunset Lounge. Matt captures the world's most colorful people, places and things with his signature use of surreal candy colors, minimalist compositions, iconic subjects and offbeat humor. He sparked the digital-art movement, #candyminimal, inspiring thousands to create their own candy-colored photos.
Where are you from?
The Texas Gulf Coast
How would you describe the type of art that you create?
I believe color is the most important aspect of art. It can turn a painting from drab to exciting. I want my colors to help people feel a sense of wonder and magic. Most importantly, I want to give people an escape from everyday life, even if for a moment.
Are there any themes you incorporate into your illustrations?
My work is a mix of my favorite things: sunsets, theme parks, neon signs, whimsical architecture, beaches.
What was your inspiration behind the color palette and shapes for your Rumpl piece?
This piece is a call to action: lounge! It's the perfect thing to do with a Rumpl.
What motivates you to create?
Helping people escape everyday life through surreal colors and whisical imagery.
"I want to give people an escape from everyday life, even if for a moment."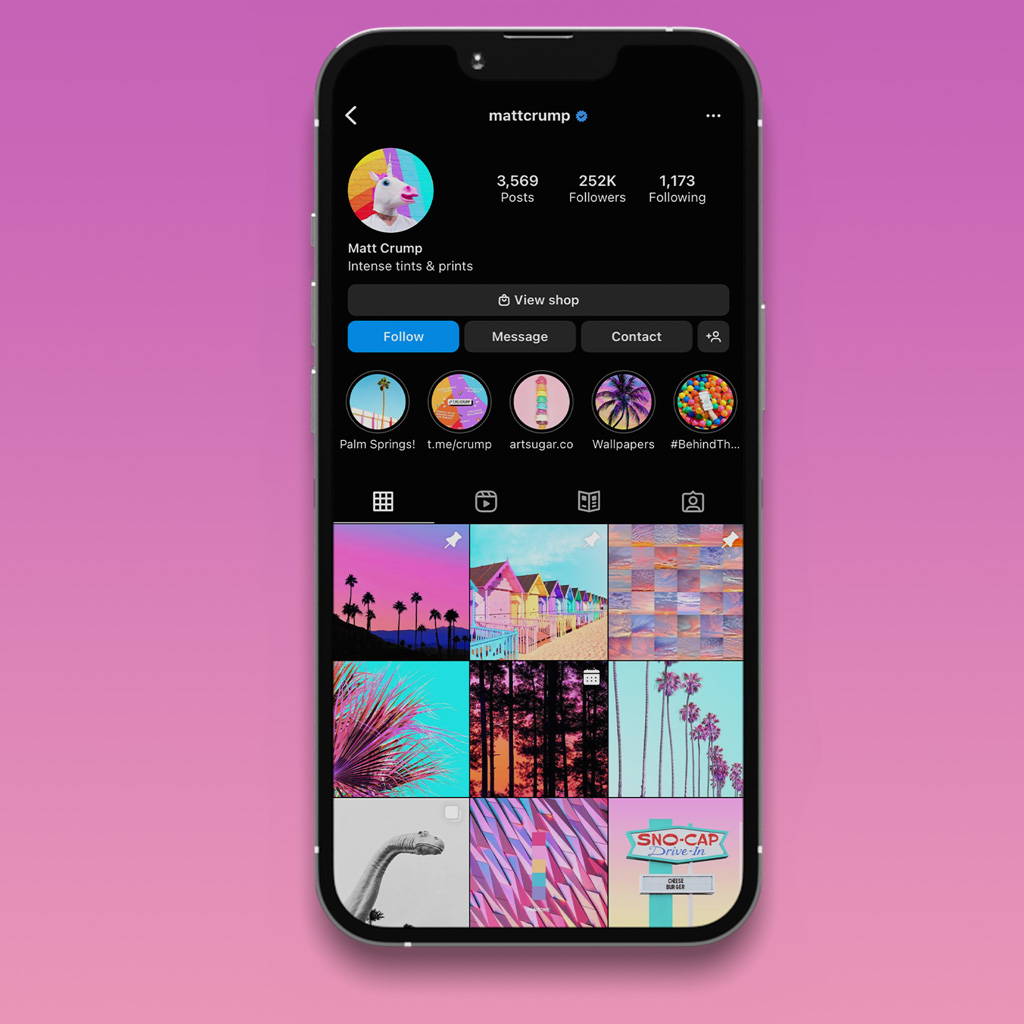 Tell us about your passions and how they transfer to your pieces.
I am drawn to spectacles, whether they're manmade or natural. Then, I take those spectacles to another level, transporting them to Candyland. Every image I create is a window to Candyland.
Is there a specific environment or material that is integral to your work?
California informs much of my work since I'm so in love with the Golden State. From San Francisco to Palm Springs, I love searching this vast and varied landscape for new and exciting scenes. Since I'm from Texas, a lot of my work features Lone Star quirkiness provided by places like Marfa, Austin, and Galveston.
What draws you to bright neon and pastel colors?
Neons and pastels quickly take you out of your everyday mindset into another Candyland, where even the most ordinary things are sweet.
What is your favorite board game and why is it Candyland?
Does any other board game have a Gumdrop Mountain or Candy Castle? Didn't think so.
Thoughts on Miami?
3 words: Art. Deco. Heaven.