THE BASICS
 
Name:

Residence:

Occupation: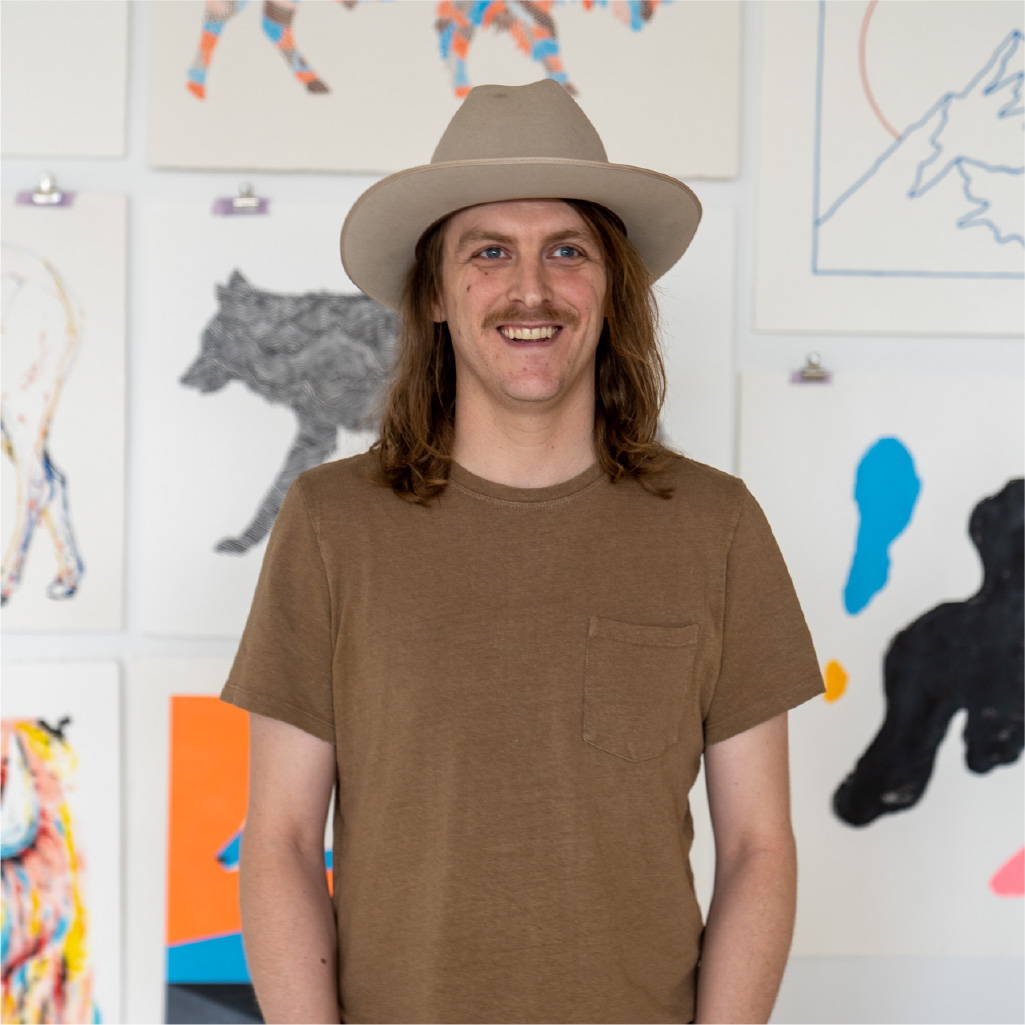 We joined RAD artist Sam Larson in his Kansas City, Missouri studio to talk about his love of the West, his work, and his upcoming collaboration with Rumpl –– The Original Puffy - Left Coast
When did you start creating art? Was it something you always loved?
Art is just something I love to do. I would draw regardless if I was making a cent. I used to do that when I was little. I would draw every single night until I passed out with my head on the paper basically in my bed.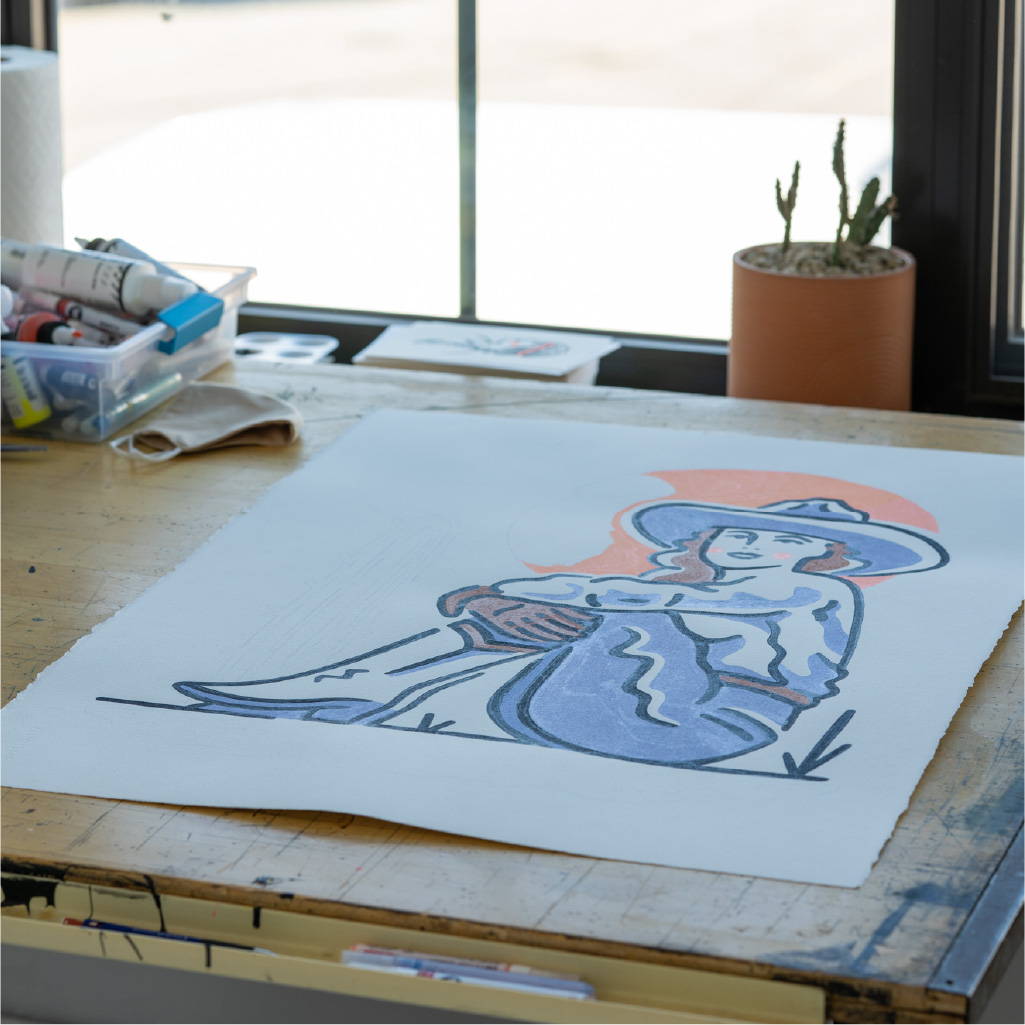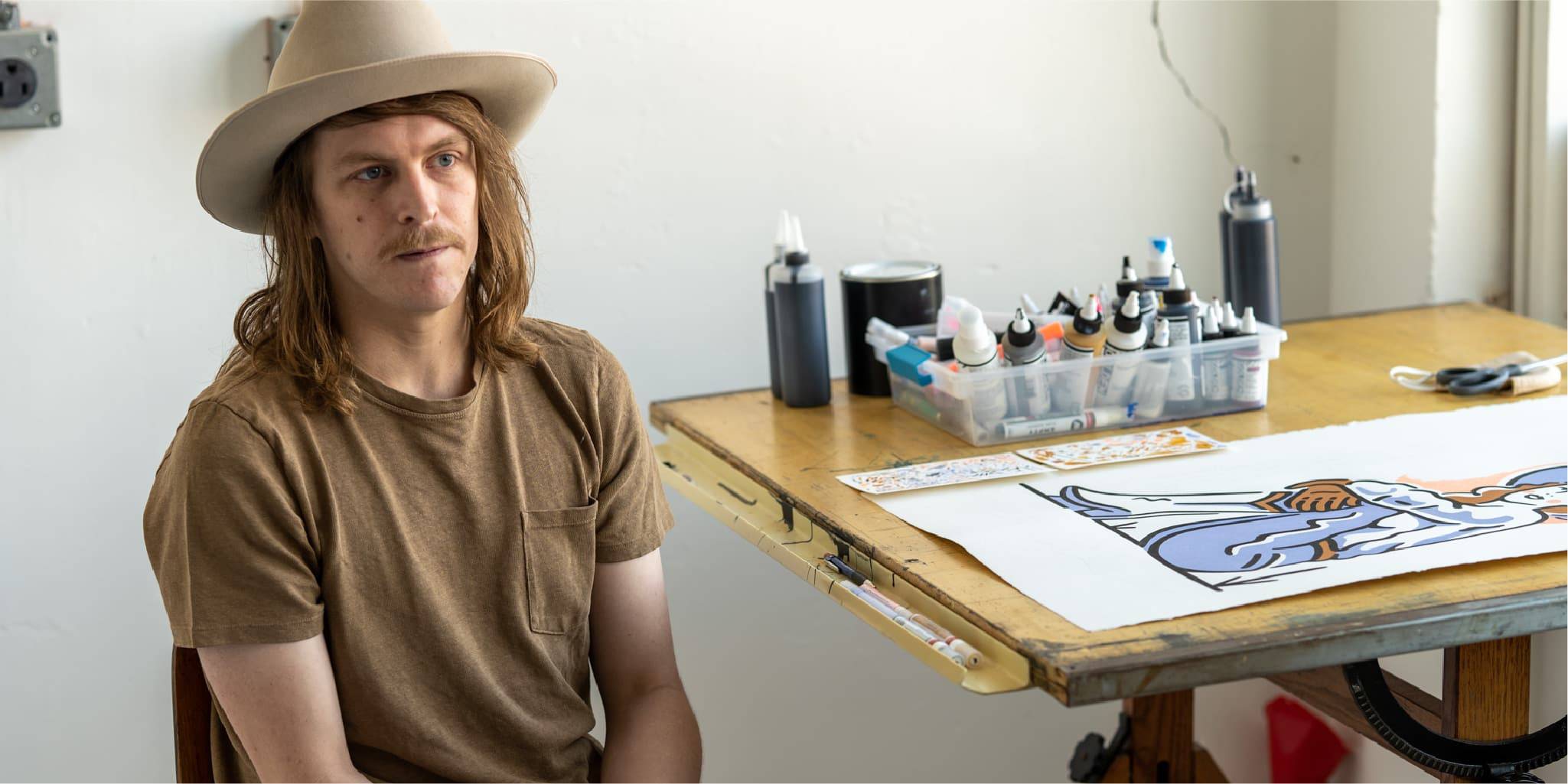 Your work often references the American West. Which places, in particular, have served as sources of inspiration?
My art's literally been able to take me all over the US. In San Diego, I had the beach. In Portland, I had the most ridiculous art scene. In Salt Lake City, I had the mountains out my backdoor. The more I traveled the west, the more I just kind of fell in love with it. There's just something about the natural beauty of the western landscapes, the wildlife, the people that I try to capture in my art.
What do you enjoy most about getting out into nature?
I think the thing I probably enjoyed most about getting out in nature is the disconnection. It's the perfect reset and I feel like especially creatively I need that every so often.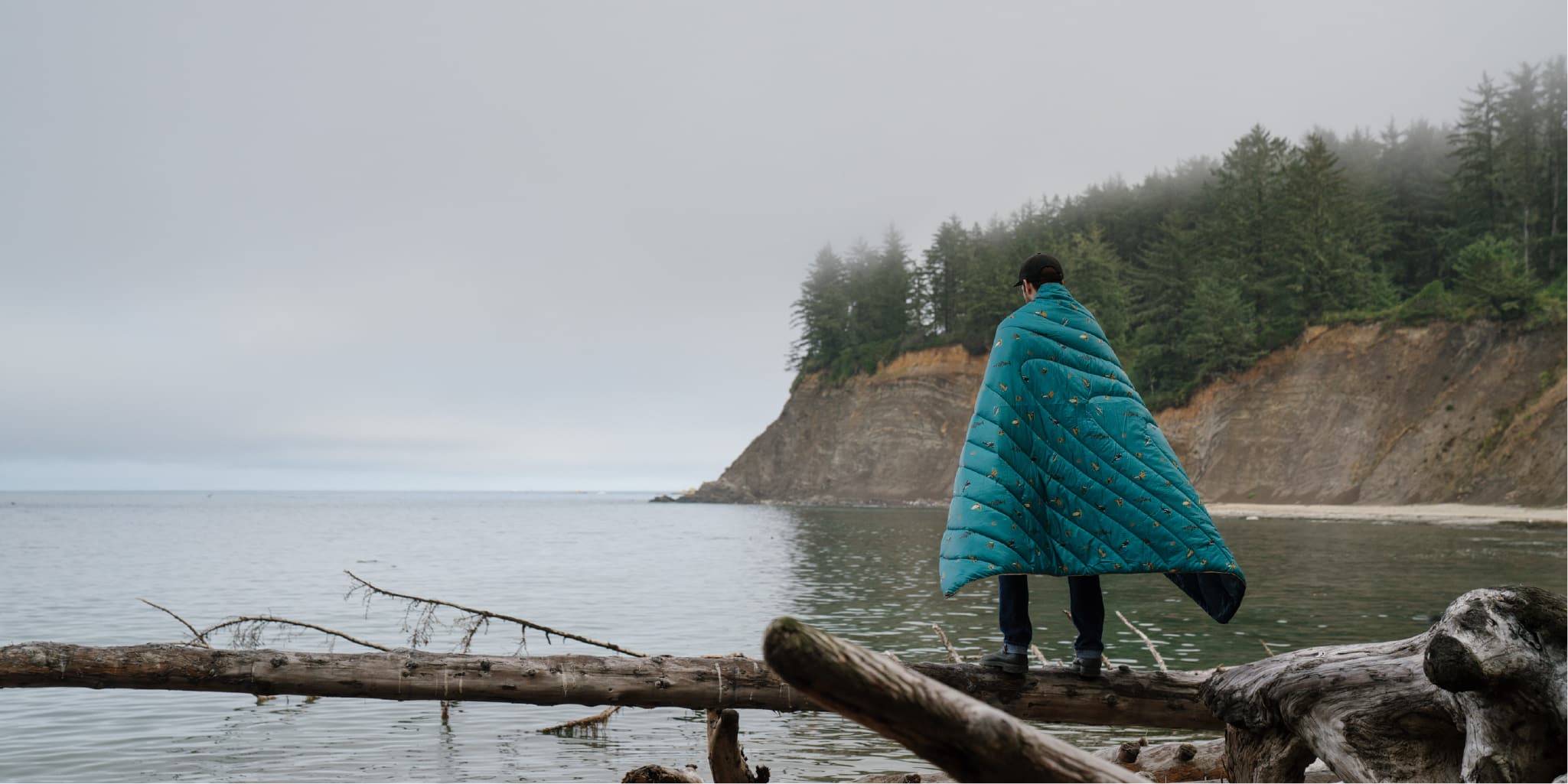 How do you choose your subjects? Do you have a specific style?
Everything you see in my art is just stuff I'm interested in. I don't just try to draw or paint a bison because I think it's going to do well on Instagram. I'm creating every single day in some way. Whether that's on the iPad, whether that's on physical form with pen or paint. I try to mix up my styles as much as I can. Some of them might be abstract. Some might be more detailed and realistic. Some of them might be very geometric. Some of them might be black and white. Some of them might be colorful. If you're not challenging yourself or not pushing yourself, I don't really know if you're an artist because I think as an artist you should be always trying to grow and expand your boundaries.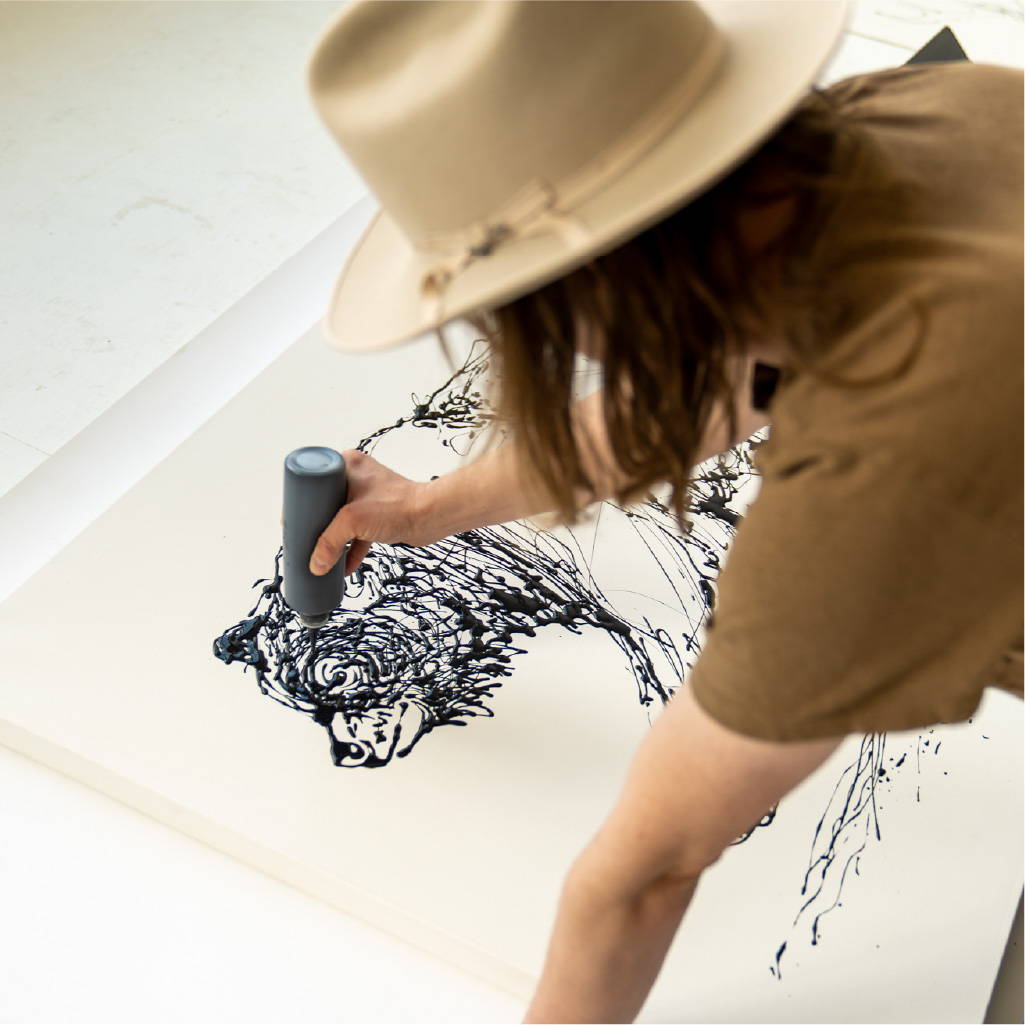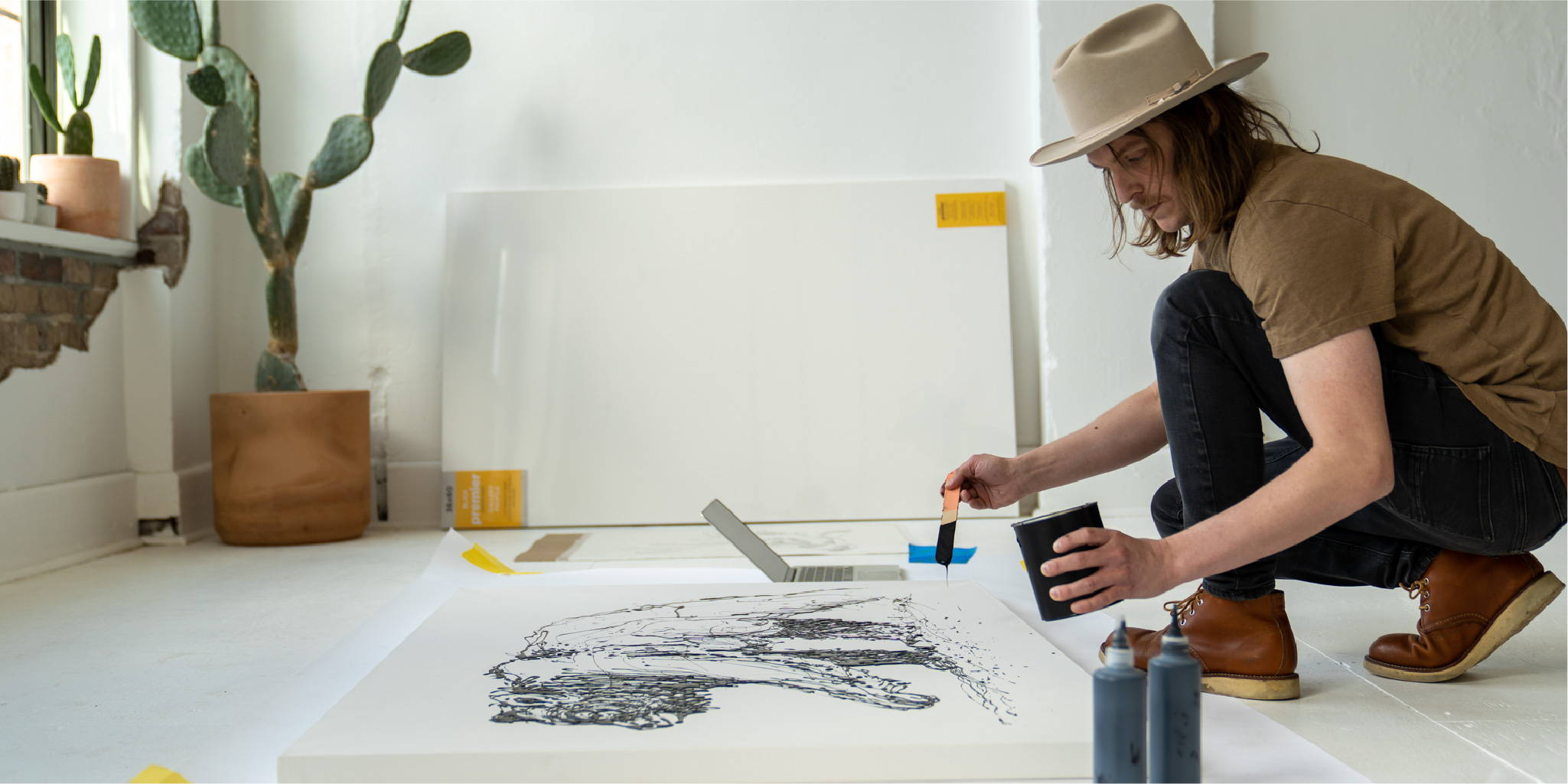 CHECK OUT THE ORIGINAL PUFFY - LEFT COAST.
WANT TO LEARN MORE ABOUT THE RUMPL ARTIST DIVISION (RAD)?
See other RAD artists and their work.