THE BASICS
 
Name:
Fontes Four Pack (aka Andy, Tyler, Caellum and Emmerich)

Residence:

Social Media: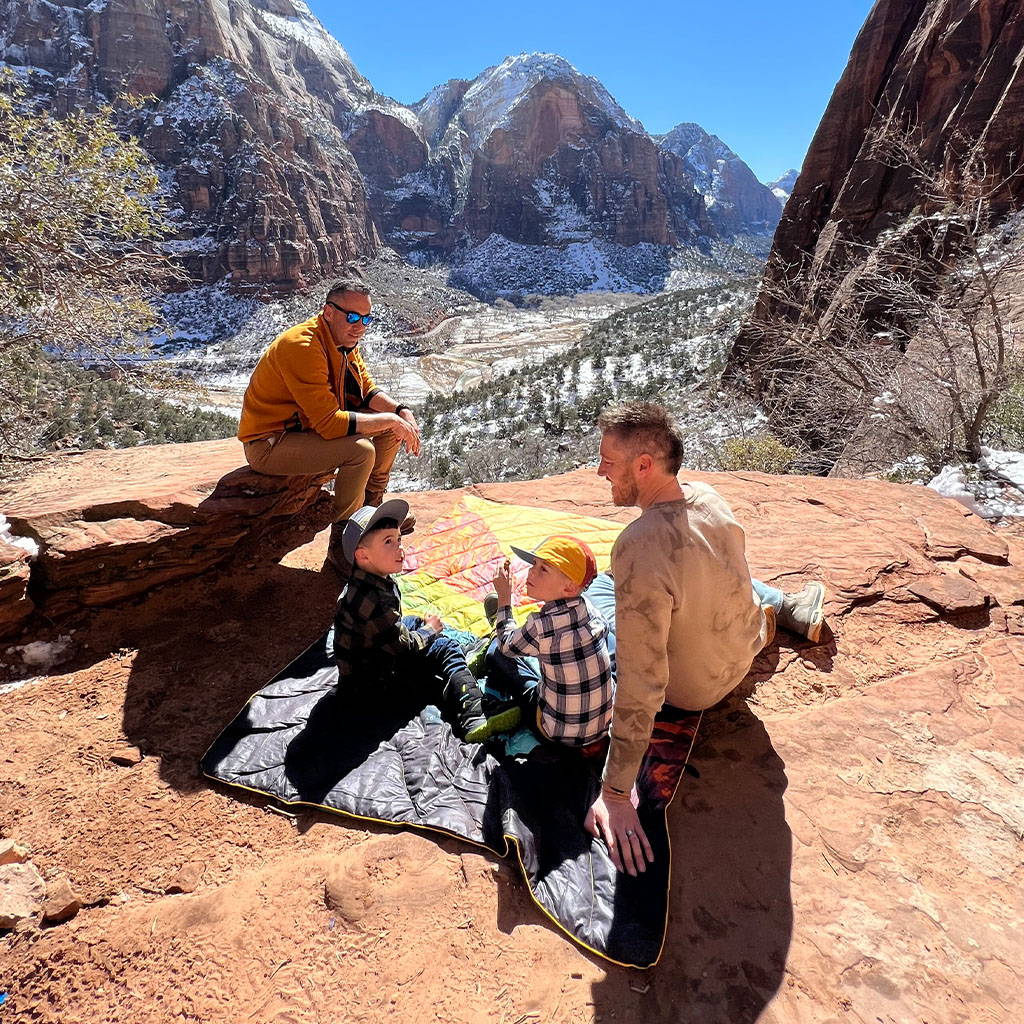 Who are you and where are you from?
Hi Everyone! We are the Fontes Four Pack, an adventurous family of four living in Salt Lake City, Utah! Both Andy and I (Tyler) have always loved the great outdoors and now love sharing these outdoor experiences with our four year old twin boys. We absolutely love family road trips, hiking, fishing, camping, biking, and just recently started to get into rock climbing!

What National Park did you visit?
To celebrate National Parks Week, we took a family road trip to Zion National Park! Zion National Park is located in the red rock desert of southern Utah.

What were you most looking forward to about visiting this National Park?
Zion National Park is one of our favorite parks and we were most looking forward to taking the boys on some new trails we have never been to before. There are so many amazing hikes to experience and we love checking out at least one new trail every time we go back. Zion also holds a special place in our hearts as one of our boys took his very first steps while we were camping at Watchman Campground! A memory we will cherish forever!

What was your favorite part of the journey?
One of our favorite parts of our journey was hiking along the West Rim Trail to the start of Angels Landing! This was all of our first time hiking this trail and we decided to venture on this hike and then turn around once our boys were ready. We were so proud of them because they made it all the way up the Walter's Wiggles switchbacks, which is a steady incline hike up to Scout Lookout (the start of Angels Landing)! I also want to note that this is the location where a hiking permit is now required to continue on up the trail. We did not get permits for this trip as we decided the boys were not quite old enough yet for this advanced hike, and instead layed out our Zion National Park blanket for a lunch picnic. Our picnic views from this location were absolutely stunning!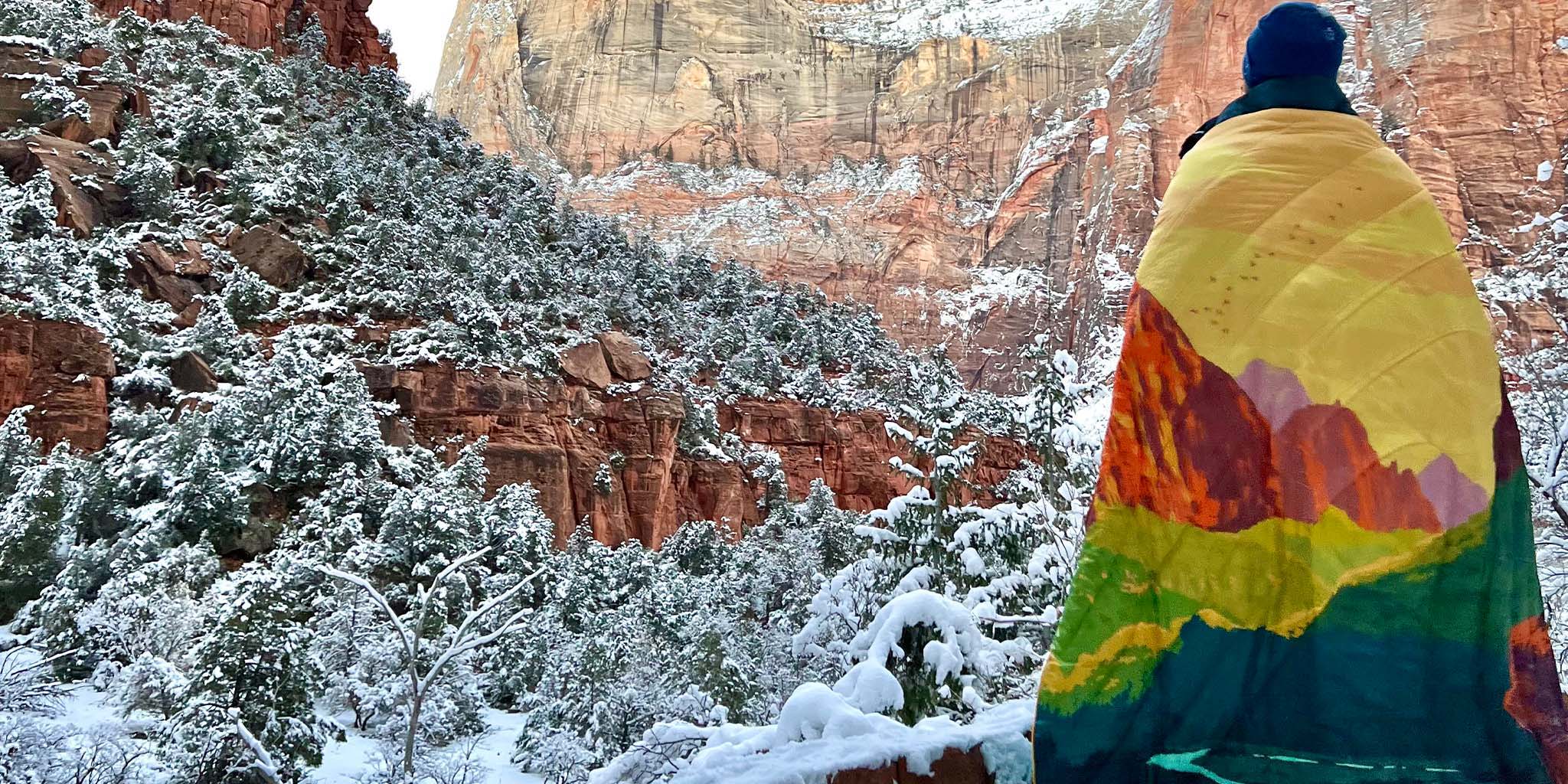 Do you have any tips for anyone planning on visiting this National Park?
One of our biggest tips right now when planning a visit to Zion National Park is getting your hiking permit in advance if you plan to hike Angels Landing. This permit requirement just started on April 1st, 2022 in response to the concerns about crowding and congestion on this strenuous trail to reach the summit of Angels Landing. Please note that you can still hike the beautiful West Rim Trail without a permit all the way up to Scout Lookout (permit required to hike beyond this lookout point).
Did you find any hidden gems along the way?

The hidden gem we found on this trip was actually the point of view location for the image design on the Zion National Park puffy blanket and Everywhere Towel! This location can be found at Scout Lookout at the end of Walter's Wiggles. The views from Scout Lookout are absolutely incredible and the perfect spot to take a break and just soak up the views!