Camping can be a fun and memorable experience, but only if you have the right gear. Here's a list of 10 must-have items for a comfortable and enjoyable weekend camping trip!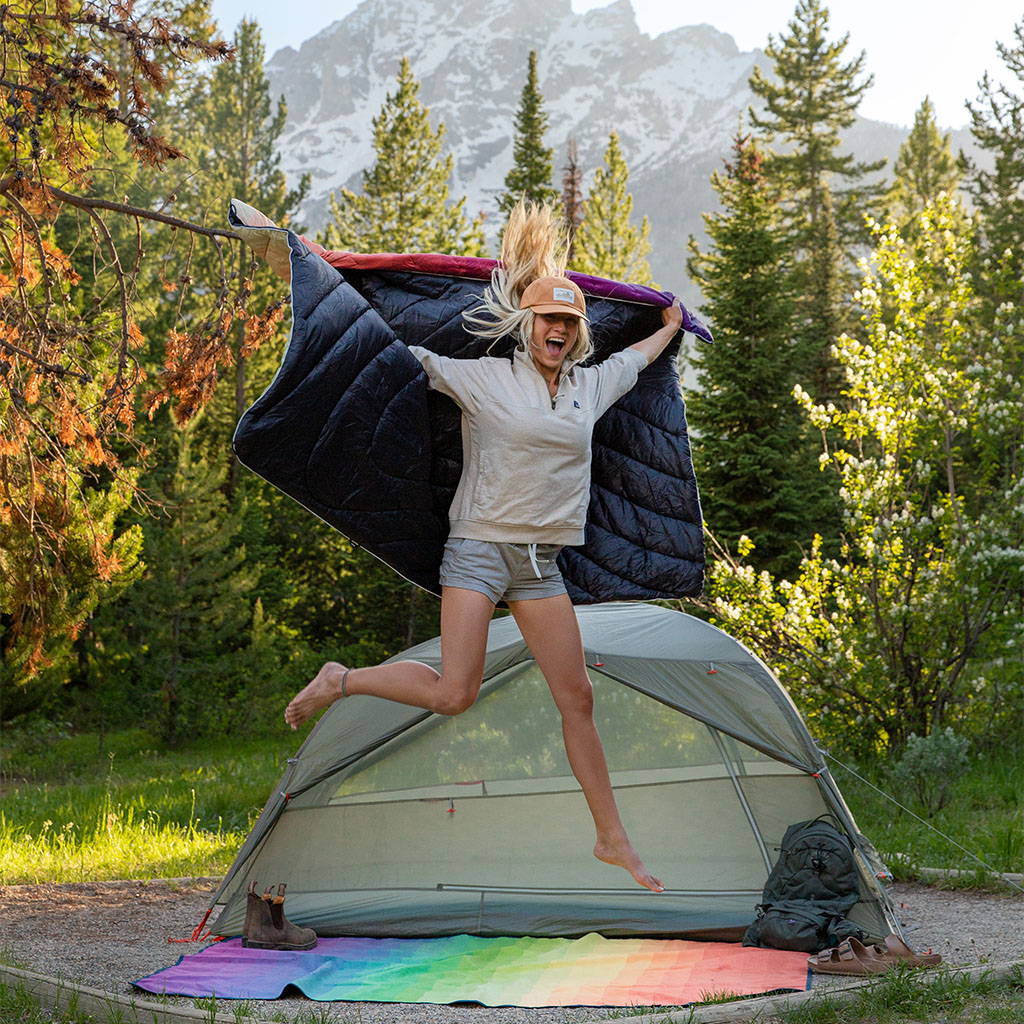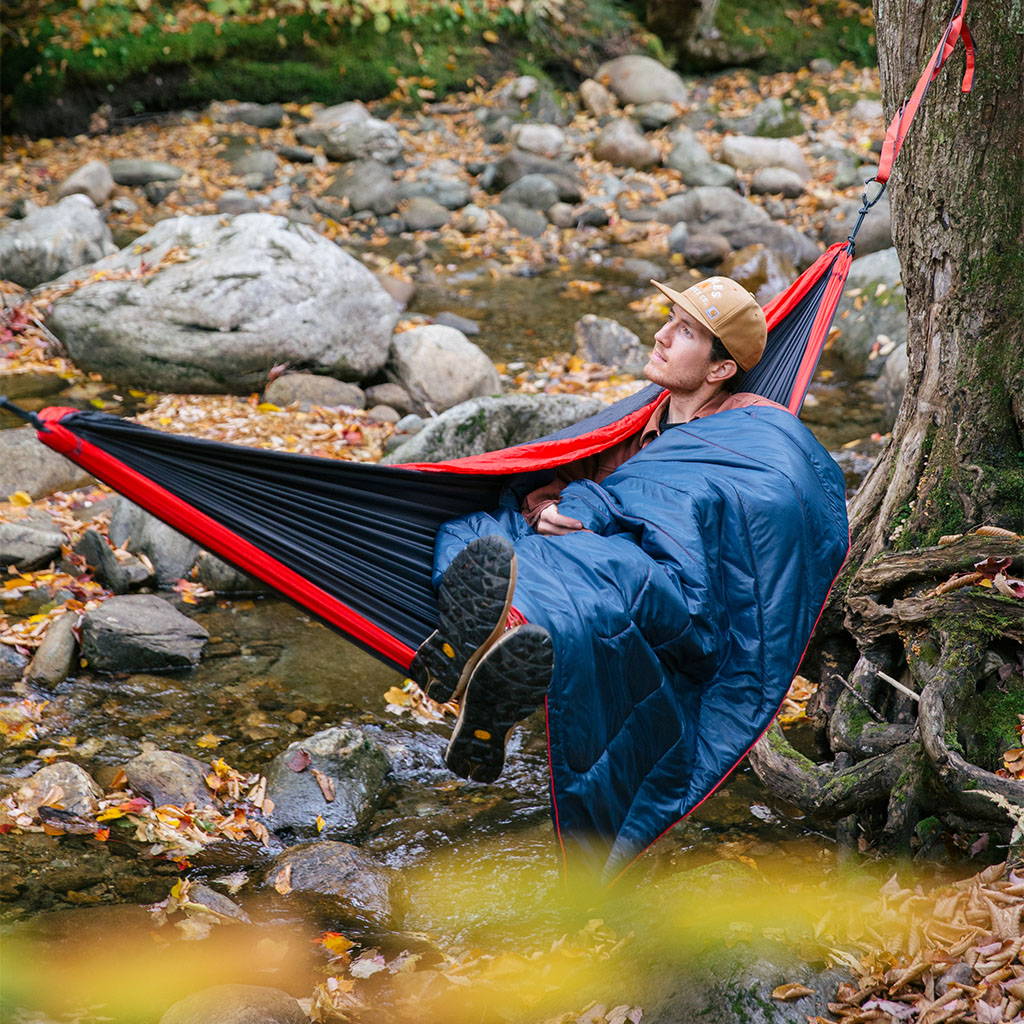 1. A high-quality tent: A sturdy and waterproof tent is essential for a comfortable and dry camping experience.
2. A good sleeping bag: A warm and insulating sleeping bag is a must-have for a good night's sleep in the great outdoors.
3. A camping stove: A camping stove is essential for cooking meals and boiling water for coffee or tea.
4. A camping lantern: A camping lantern is a must-have for lighting up your campsite after the sun goes down.
5. A camping chair: A camping chair is a must-have for comfortable seating around the campfire.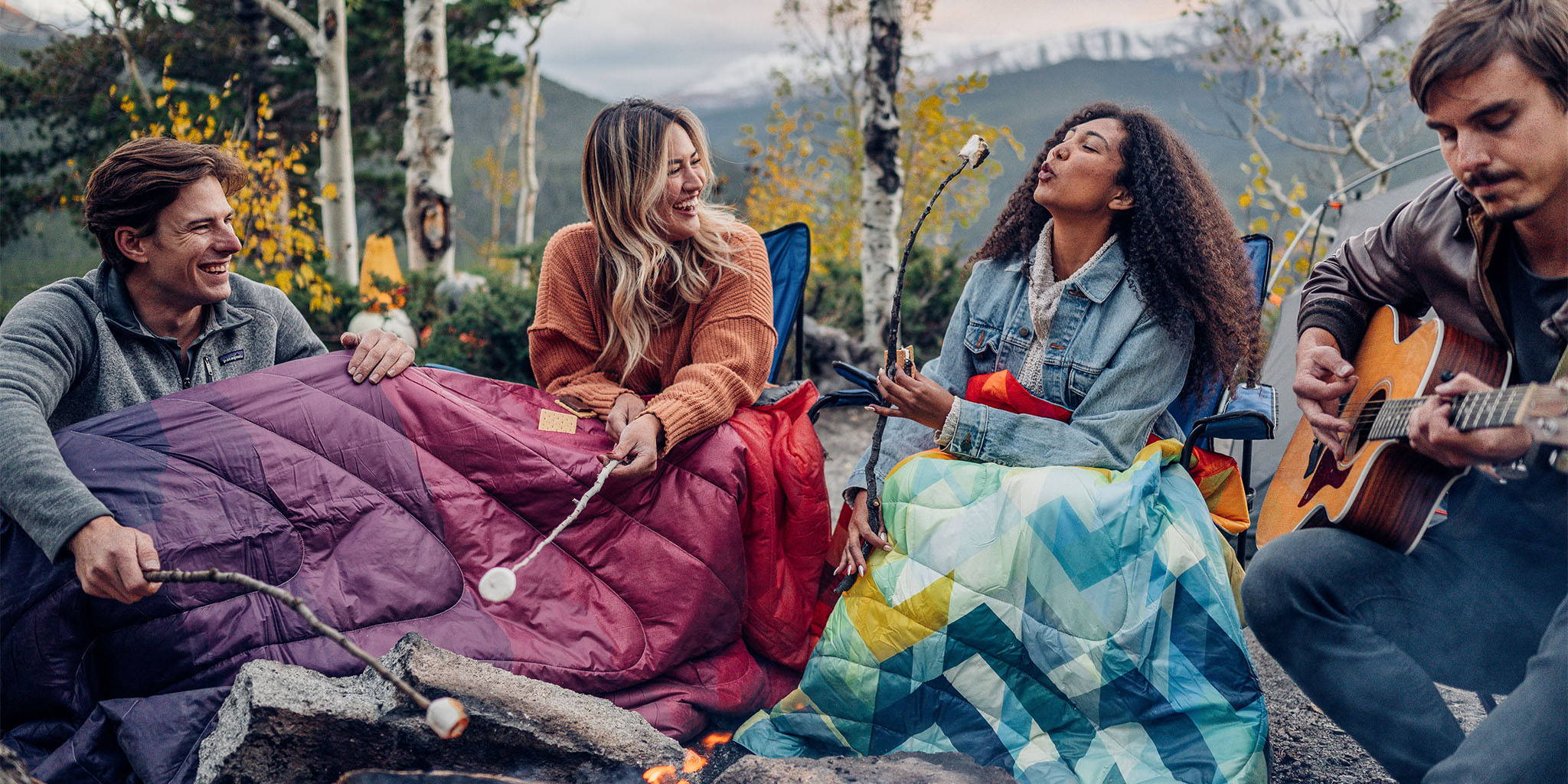 6. A camping hammock: A camping hammock is a great way to relax and enjoy the great outdoors.
7. A good backpack: A good backpack is essential for carrying all of your gear and supplies on your camping trip.
8. A camping cooler: A camping cooler is a must-have for keeping food and drinks cool and fresh.
9. A camping multitool: A camping multitool is a great tool to have on hand for camping repairs and other tasks.
10. The Original Puffy Blanket: This blanket is perfect for picnics, beach trips, and outdoor concerts. Its lightweight and compact design makes it easy to take with you on-the-go, and it's made from durable and water-resistant material that can withstand the elements. It's also machine washable, making it easy to clean after a day of fun in the great outdoors.
Every camping trip is unique and the gear you need may vary depending on your destination. However, by making sure these ten essential items are on your packing list, you'll be ready to take on any adventure that comes your way. From a sturdy tent and a warm outdoor Rumpl blanket to a reliable light source and versatile multitool, these items will help you stay comfortable, safe, and prepared during your time in the great outdoors.
BRING THESE ON YOUR NEXT TRIP