Two weeks ago, we were in Denver for the Outdoor Retailer and Snow Show. This is one of the industry's biggest trade shows of the year, so it is a great opportunity to connect with some of the best brands and organizations in the industry. With three full days of meetings we couldn't possibly cover everything in a single post, but here are some highlights: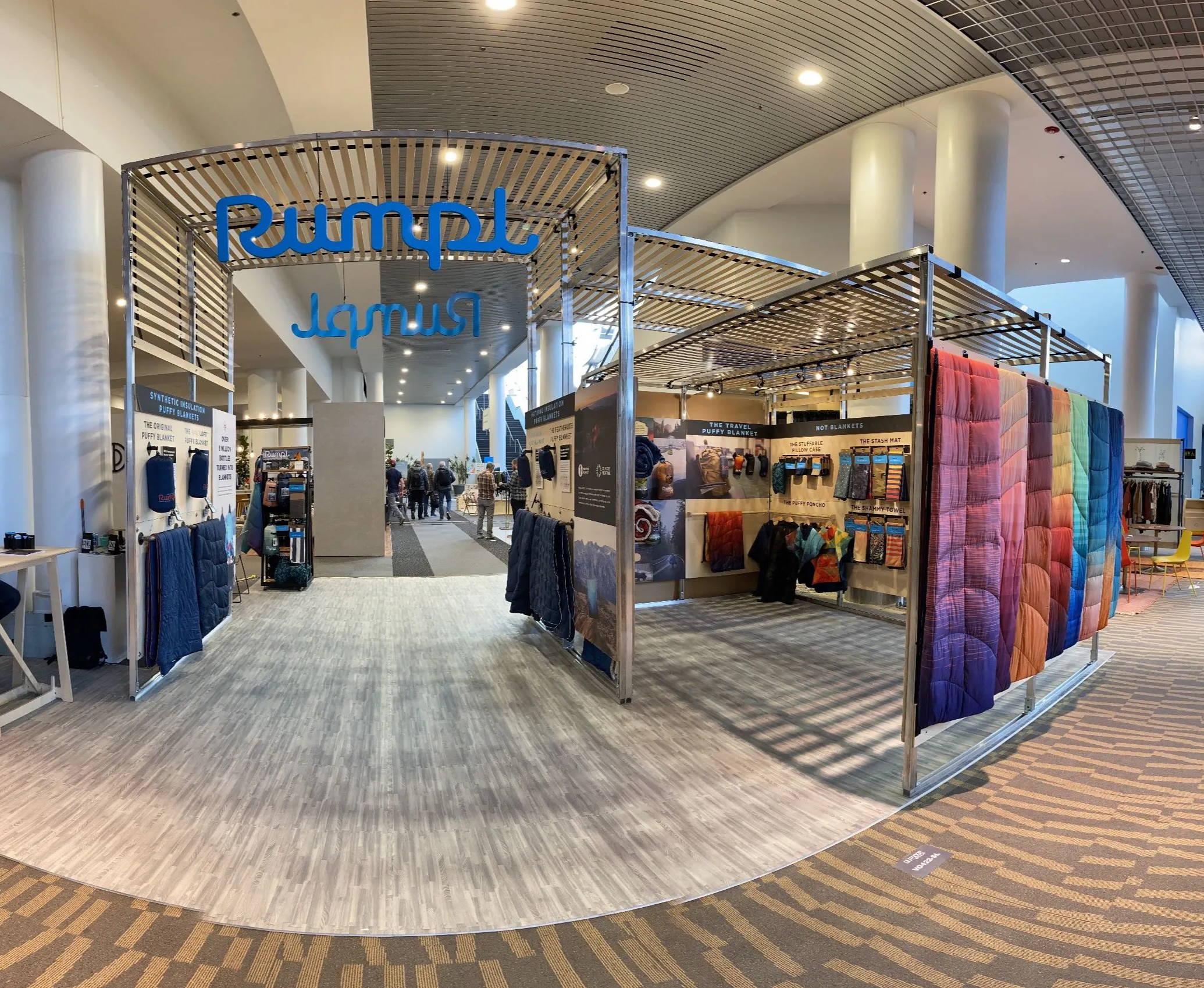 Our booth at 2020 Outdoor Retailer Snow Show in Denver, Colorado
High Fives Foundation
We are proud supporters of the High Fives Foundation and love the organization's mission of providing resources and hope to athletes who have experienced life-altering injuries. Currently we're supporting High Fives by providing blankets and Shammy Towels to their athletes at surf and ski camps, and we're excited to continue finding ways to grow and support this cause.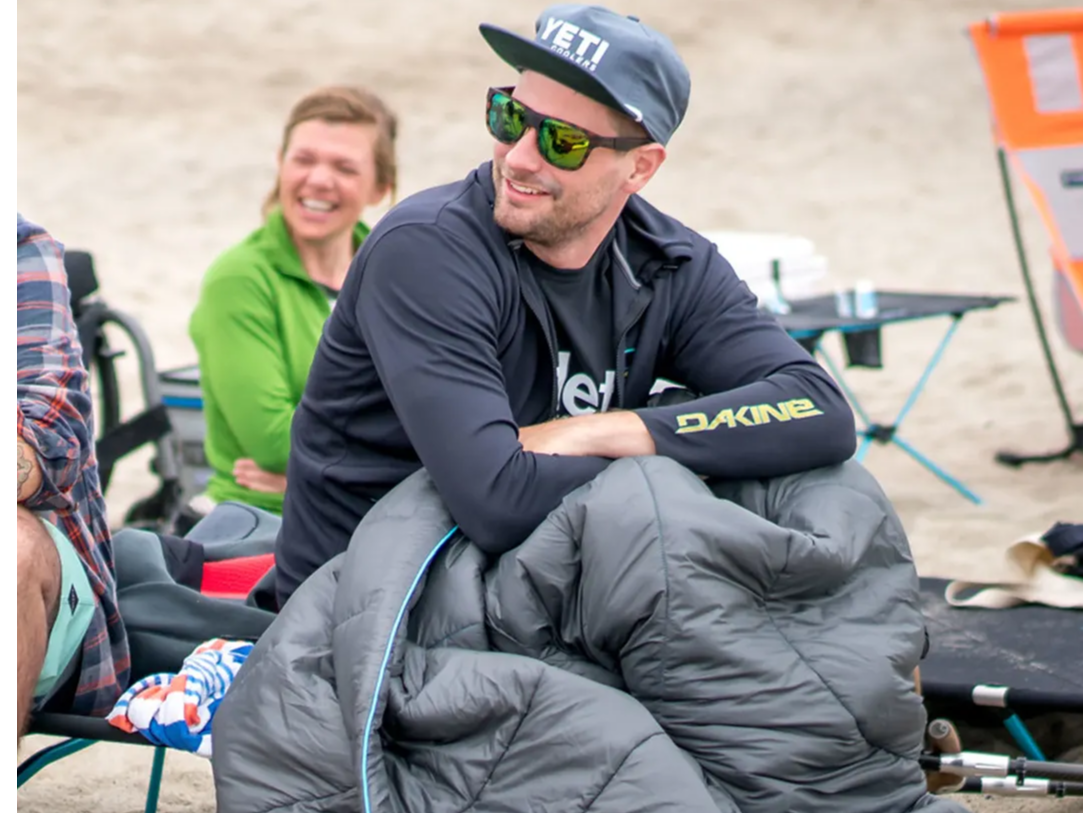 Overland Journal & Expedition Portal
We're big fans of Overland Journal & Expedition Portal, and apparently the feeling is mutual because they featured a Rumpl in the rig in their booth! It was great to hear about all their content efforts, like the new podcast they launched late last year. We know many of our customers are avid overlanders (and many of their readers are huge Rumpl fans), so we're excited to find more opportunities to work together. Learn more about Overland Journal >
1% For The Planet
Since we expanded our relationship with the organization in 2020, we spent a lot of time with the 1% For The Planet team in Denver. We hosted a Happy Hour for them at our booth and co-sponsored the kick-off party for their global tour. We also met with a number of 1% For The Planet member organizations like Conservation Alliance and 5 Gyres to understand how we can potentially work together with them this coming year.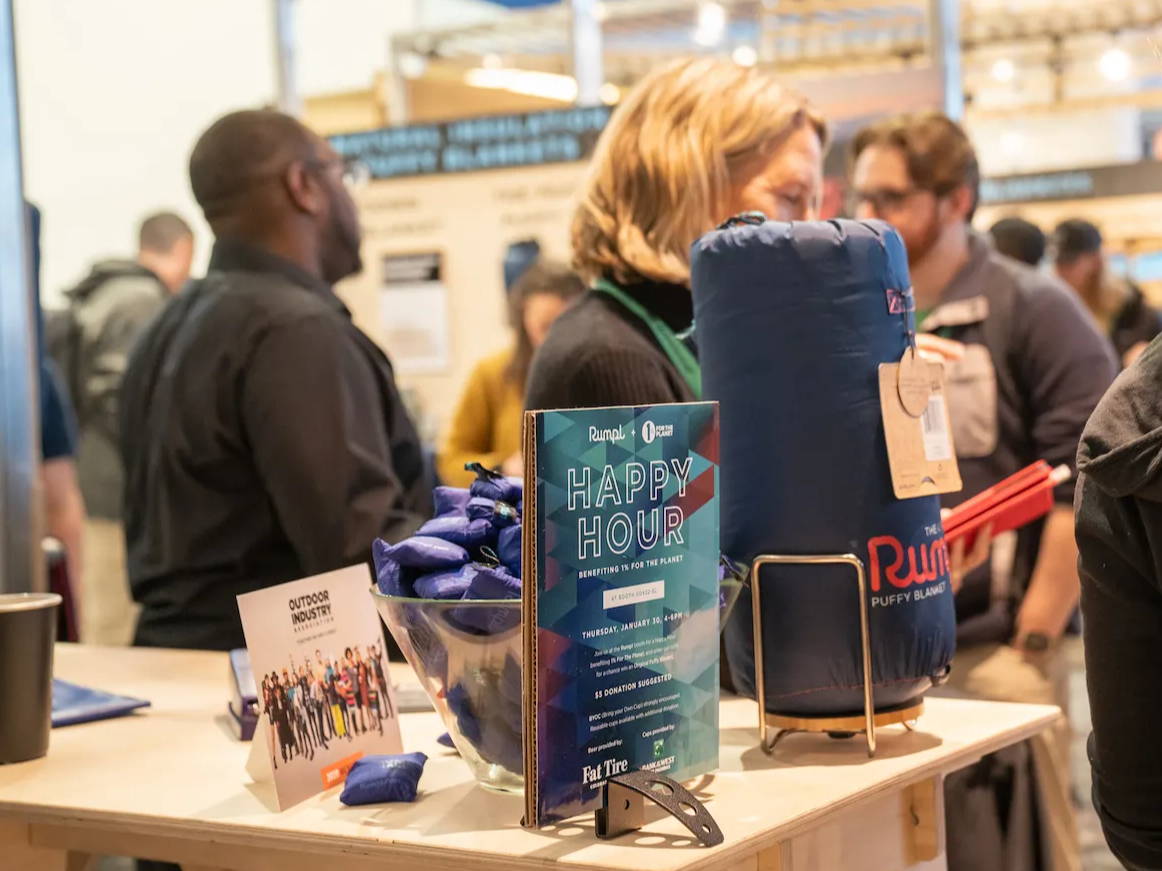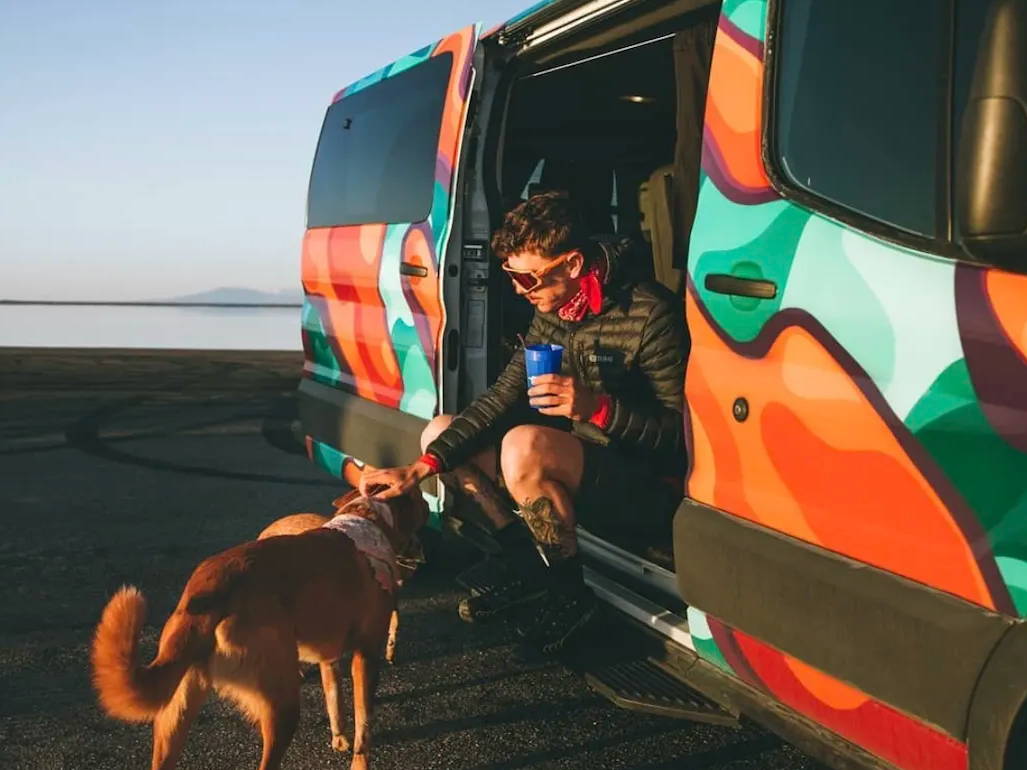 Escape Campervans
Did you know that if you rent from Escape Campervans you can upgrade your bedding set to include a Rumpl? Well, now you know. We love meeting with brands like this because our customers have so much in common, and the ways we can build community together are endless. We're hoping to go on an epic road trip with this team at some point in 2020. Stay tuned!
LOGE Camps
If you've ever stayed at a LOGE Camp you know that there is a Rumpl in every room and available for purchase in their on-site stores. We love their approach to creating spaces that introduce outdoor men and women to new products, encourage them to get out and explore, and build community among their guests. We're cooking up some fun ideas at select LOGE locations in 2020, and we hope to see you there! Book a weekend getaway.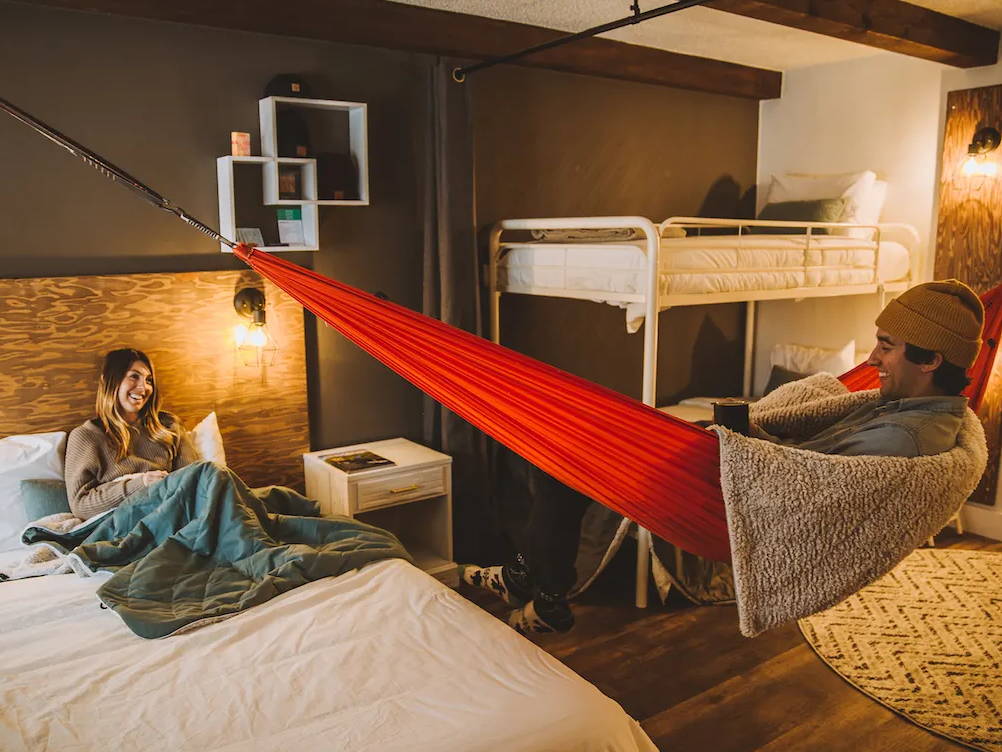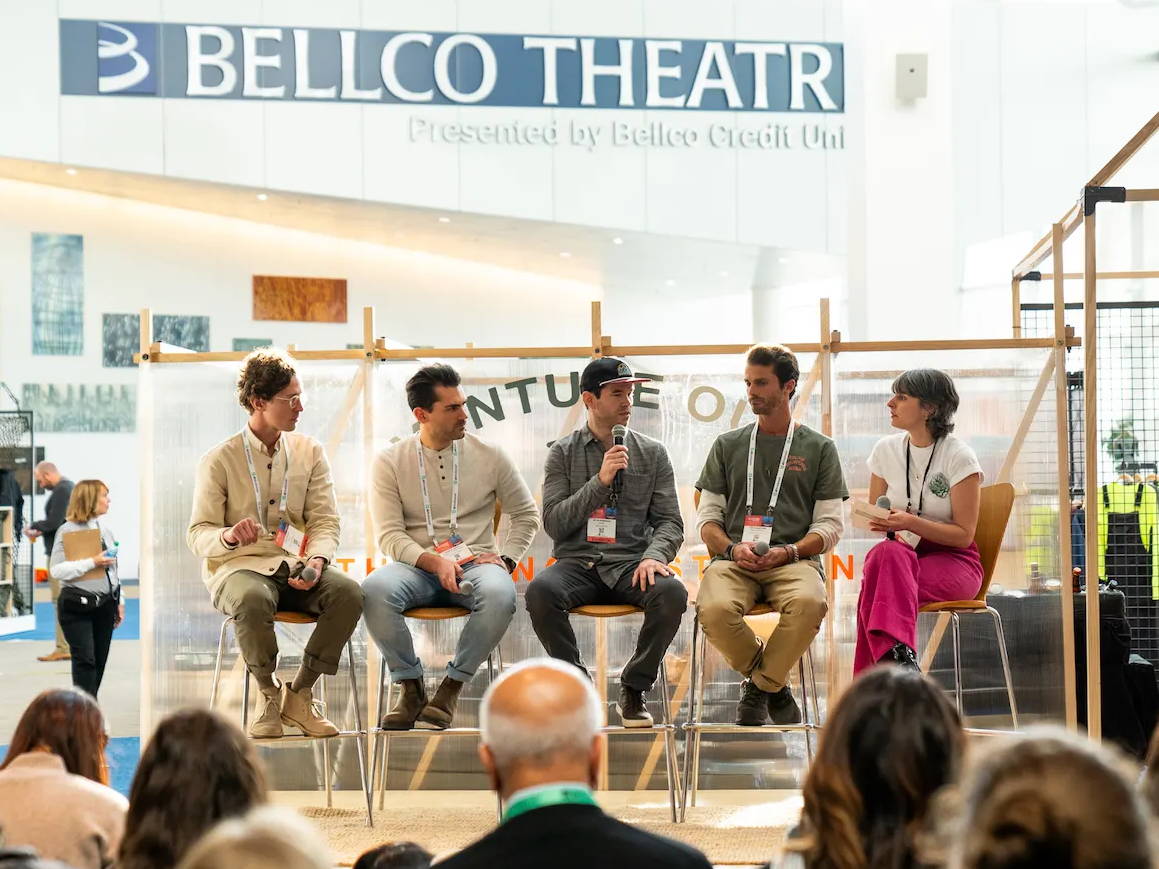 The Ranger Station Panel
Wylie Robinson, Rumpl's Founder and CEO, spoke on a panel about the "Modern Outdoor Movement" along side the founders of Sunski, Tentree, and Parks Project. It was a great discussion about the role emerging brands play in the shaping of the outdoor industry at large.
---