When we think of a picnic, we think of wicker baskets, checkered cloth napkins, and a giant oak tree. But a picnic, whether it's in the park, halfway up a mountain, or on the beach, doesn't have to be a huge production. You only need a handful of things to bring to a picnic to enjoy an afternoon of sun and fun. Here's what to pack for a perfect picnic date.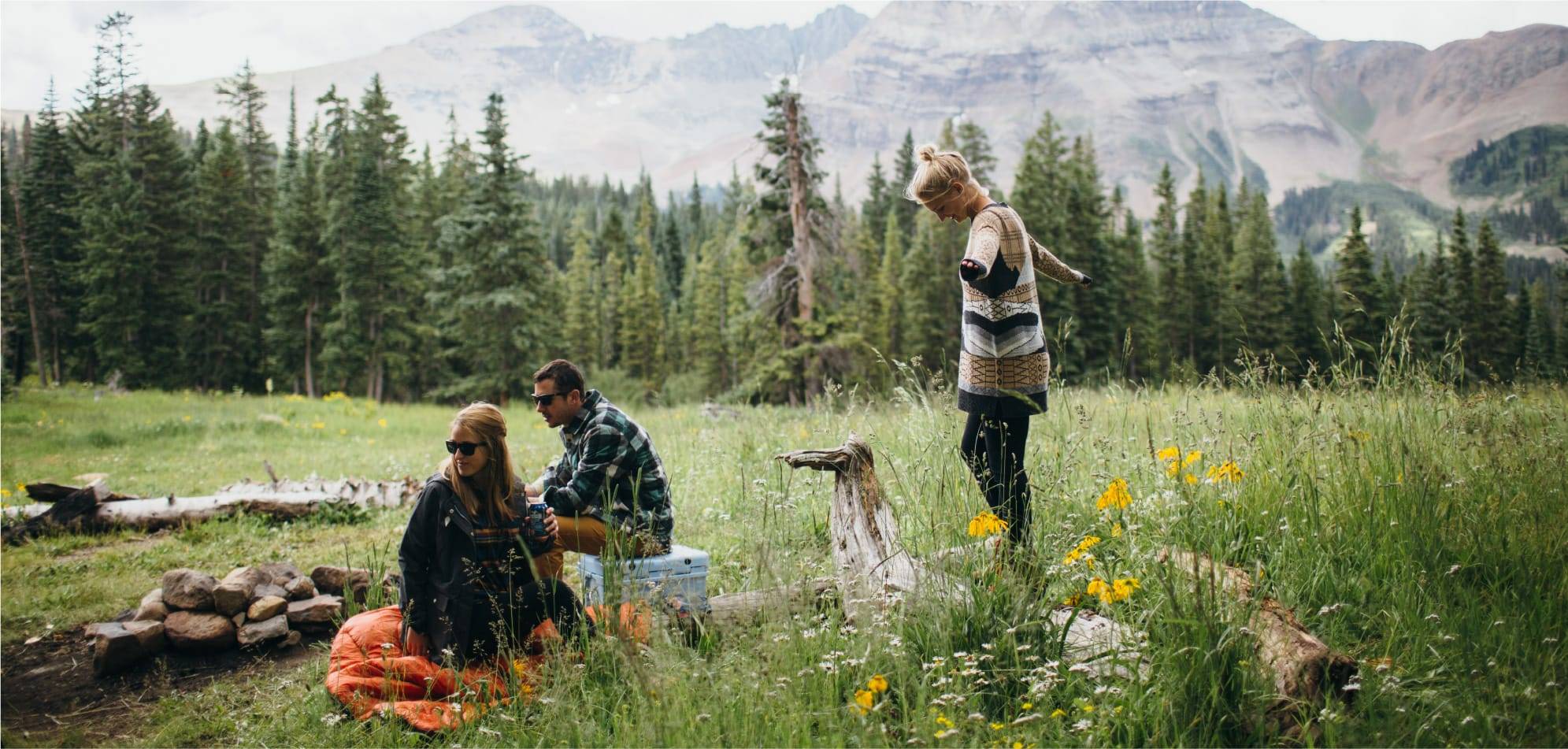 Picnic Blanket
Don't you dare take your bed comforter out to the park. That's gross. The best picnic blanket is purpose made to stand up to the grass, mud and crumbs that come with a picnic in the park. Rumpl's Stash Mat ground cover is the perfect picnic blanket because it's portable, spill proof, and big enough to have a full spread for a family to enjoy. If you want an extra comfy choice, stake down an Original Puffy Blanket on top of it for a warm, waterproof crash pad that lets you enjoy the park all day long.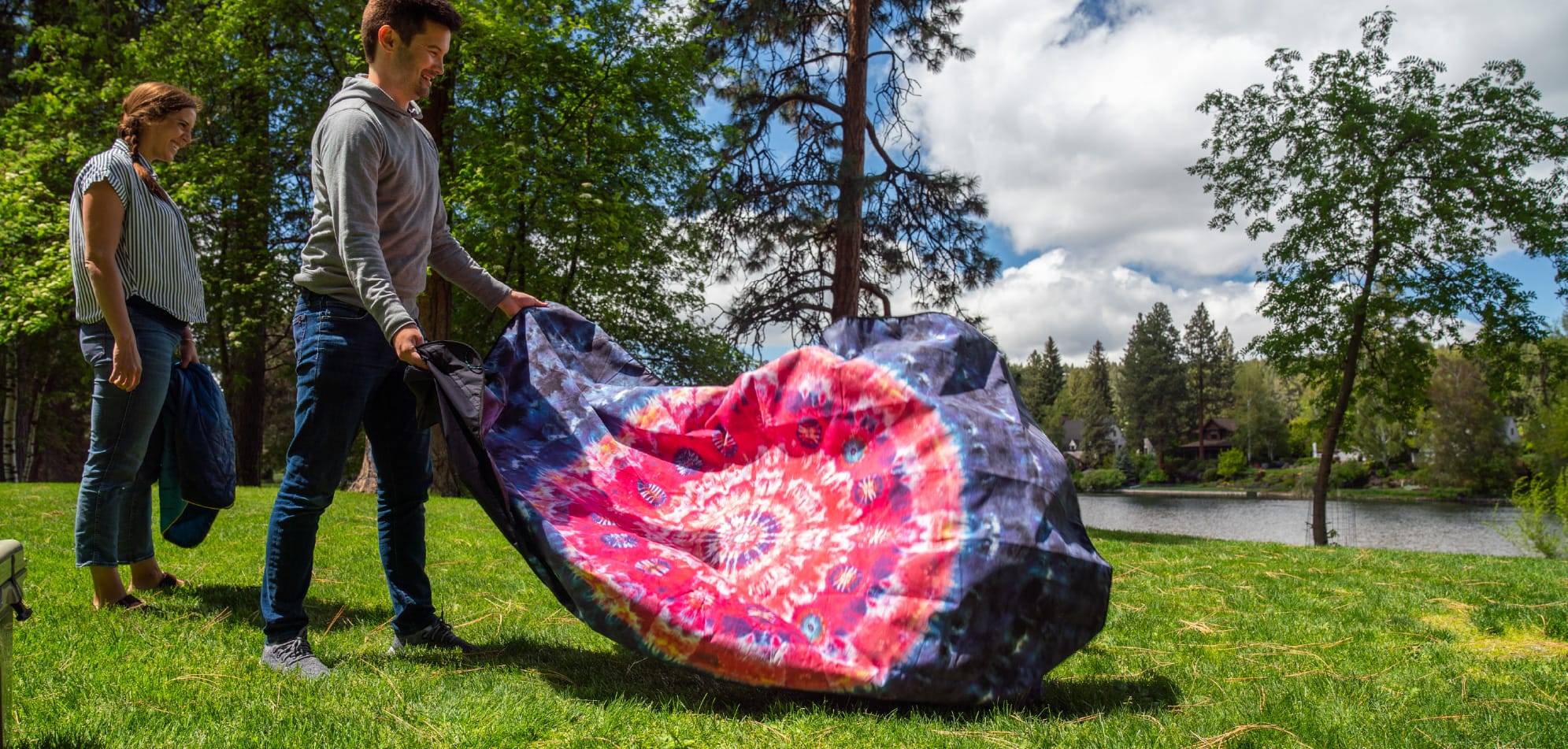 Finger Foods
If you're eating off of a Rumpl Stash Mat or Original Puffy Blanket, you're not going to want to be cutting into porterhouse steaks with plastic knives on paper plates. You're there to enjoy the view, not stare down at a plate while you try to keep your food from spilling all over (though, no worries if you do spill, our blankets and ground covers repel stains easily thanks to a DWR coating). So pick out foods that are more "snacks" than "dinner." Cheese, grapes, salami, crackers.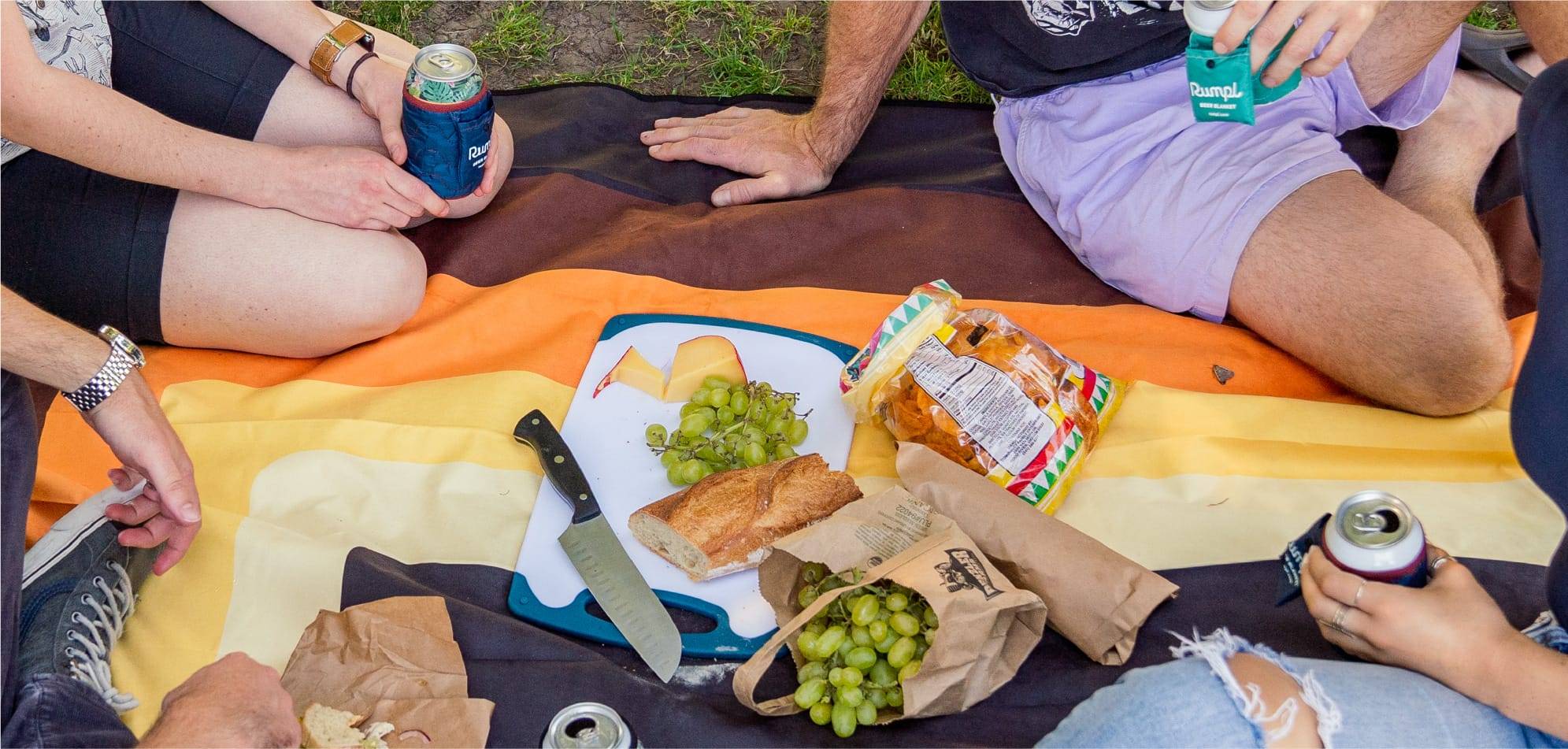 Beverages
If you have a picnic and don't have an adult beverage, was it really worth the effort? Grab a few beers, sparkling waters or some wine to go with all your snacks. Cans or reusable bottles are best. Want to keep them cold while you watch the clouds float by? Toss them in a Rumpl Beer Blanket; not only will it keep your drink cool, it'll keep it looking cool, too. Avoid glass; not only is is too heavy to pack on any hike, if it breaks, you run the risk of leaving a few shards behind for some cute forest critter to step on or eat up.
Trash Bag
It's amazing how quickly a small snack can spiral into an explosion of wrappers, crumbs and peels. If you're a fan of Rumpl, you already know the importance of packing in/packing out, so make sure you've got a trash bag to gather up all your trash and leave your picnic
That's it! At least, those are the picnic essentials. You don't need a full silverware kit, or heavy cooler, or fancy napkins. All you need to pack for a picnic is a comfy blanket, a few snacks and even more drinks. Get out there!