Surf ecosystems are some of the most biodiverse in the world. They exist because of the dynamic relationship between the ocean, the seafloor, and the plants and animals that live there. However, excessive development, polluted runoff, trash, reef degradation and loss of access are negatively impacting our coastlines and the people that depend on them.
At Rumpl, there is nothing more important than protecting the places we love. That's why we're proud to partner with Save The Waves Coalition, an organization focused on preserving coastal surf ecosystems.
We caught up with Nik Strong-Cvetich, CEO of Save The Waves Coalition, to discover more about the work they're doing to protect the world's best waves and the incredible marine ecosystems they're a part of.
CAN YOU TELL US A LITTLE BIT MORE ABOUT THE SAVE THE WAVES COALITION?
Save The Waves Coalition (STW) is an international nonprofit that works in coalition with diverse organizations dedicated to protecting surf ecosystems.
IT'S CLEAR THAT SURFING AND COASTAL RECREATION COMMUNITIES ARE SERVING AS THE DRIVING FORCE BEHIND SAVE THE WAVES. HOW DO YOU EDUCATE AND MOBILIZE PEOPLE TO PROACTIVELY PROTECT SURF ECOSYSTEMS?
Our vision is to create a world where surf ecosystems are valued and protected, and where surfing provides a vehicle for long-term coastal conservation. We work with organizations and individuals at a grassroots level on an international scale – enabling local surf breaks to be protected by the communities that cherish them the most. Together, our goal is to protect 1,000 surf ecosystems by 2030.
WHY DO YOU THINK THERE IS SUCH A SYMBIOTIC RELATIONSHIP BETWEEN SURFING AND COASTAL CONSERVATION?
Surfing and coastal conservation are inherently intertwined and benefit from the protection of the other. A surf ecosystem is more than a wave: it's the geophysical components, the plants and animals, and the human interactions that make a place special. When you protect a surf ecosystem, you protect the surrounding marine habitat, maintain the integrity of the wave, and safeguard local livelihoods who depend on that breaking wave.
For surfers, we rely on intact ecosystems for rideable, breakable waves. We interact with the environment every time we jump in the water - the ocean is our gym and it's easy to notice the subtle difference in your home break when you surf everyday.
Additionally, conservation is really a community endeavor. We really value collaboration at Save The Waves. We're a Coalition, after all. And community is especially true for surfers. It's built into our sport. I believe our Ambassador Greg Long once said that, unlike underwater divers or sailors on their own crafts, surfers are often forced to sit with one another in the lineup, share waves and communicate. Surfers are the perfect group of ocean advocates and necessary for pushing coastal conservation forward.
"A surf ecosystem is more than a wave: it's the geophysical components, the plants and animals, and the human interactions that make a place special."
WHAT ARE SOME MAJOR ACTION ITEMS ON SAVE THE WAVES' AGENDA AT THE MOMENT, AND WHAT ARE THE PRIMARY SURF ECOSYSTEMS YOU'RE FOCUSING ON?
Right now, we're working on expanding our Protected Area programs, specifically Surf Protected Area Networks (SPANs) in Indonesia, Chile, Costa Rica and Mexico. This is a really innovative and exciting initiative we're doing with our partners at Conservation International through the Surf Conservation Partnership.
We're also working with local partners to mount international campaigns to defend threatened surf breaks in Punta Conejo, Mexico and Chickens, in The Maldives.
WHAT ARE THE BIGGEST OBSTACLES IN ACCOMPLISHING THESE GOALS?
We all have a part to play in protecting the places we love. Recognizing that the voices of the community are valuable and can contribute to long-term conservation is incredibly important to our work, whether that be surfers here in Santa Cruz, to local community members in these areas, making sure a diverse range of voices are heard and incorporated into conservation plans contributes to the durability of these projects globally.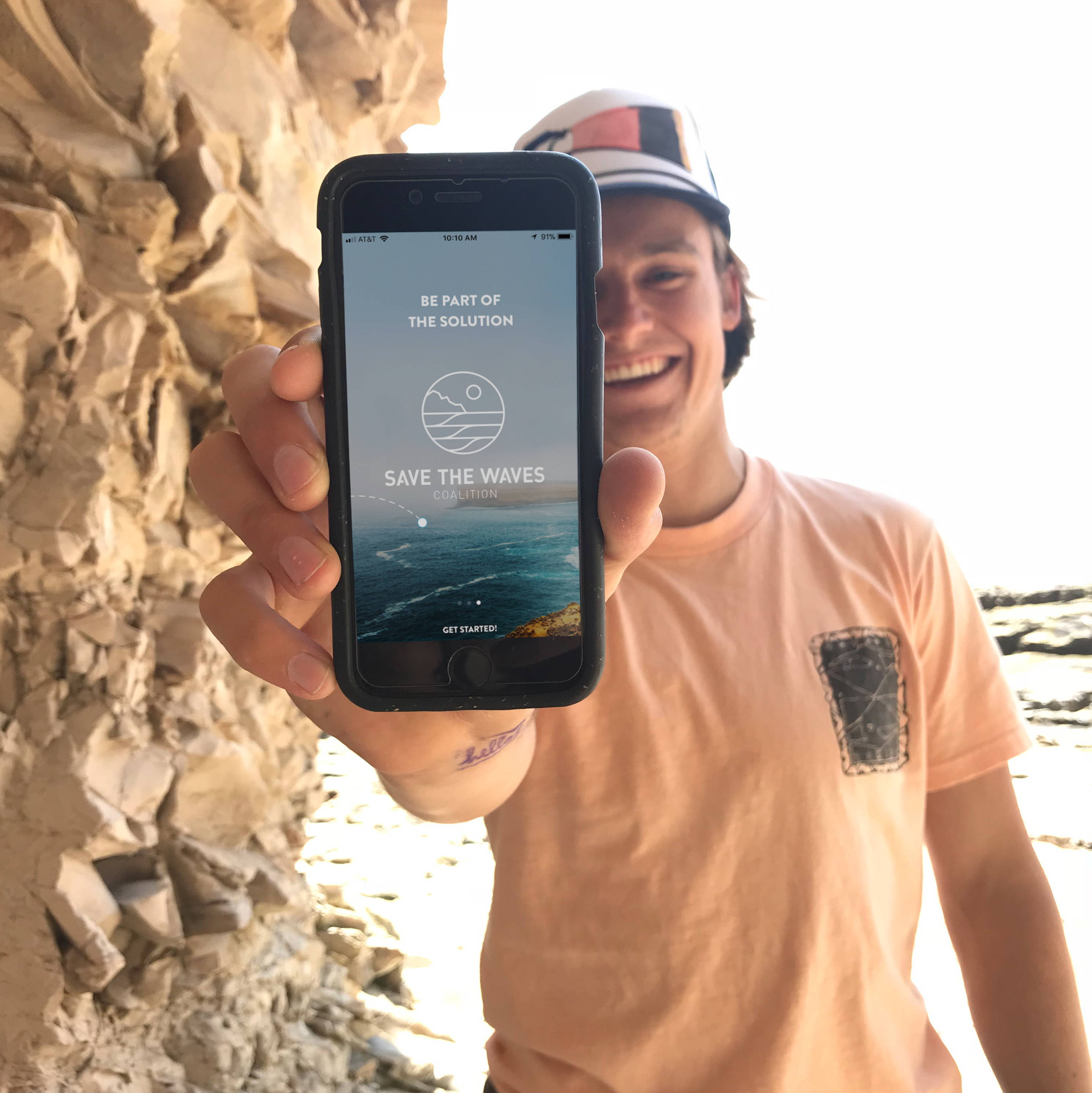 HOW CAN PEOPLE GET INVOLVED WITH SAVE THE WAVES?
Save The Waves has created an app to help you protect the places you love. Save The Waves app empowers surfers, beach-goers and ocean lovers to monitor and track coastal threats. Report, tag and share in real-time. The app crowdsources data from users who tag coastal threats like illegal development, plastic pollution and poor water quality. Join the global coalition and, together, we can protect our surf ecosystems. You can download the app at savethewaves.org/app.


LAST QUESTION: WHERE'S YOUR FAVORITE PLACE TO SURF?
At our World Surfing Reserve in Santa Cruz, CA, our home break in the backyard of our global headquarters.