Introducing The Rumpl Retailer Spotlight, where every month, we'll showcase a retail partner who exemplifies what it means to be an exceptional Rumpl retailer. This month, we're proud to nominate Outside In, a lifestyle and outdoor shop in downtown Bend, OR. 2020 has proved to be a challenging year, and Outside In has continued to evolve with the changing retail landscape while still providing incredible service to their customers. We caught up with them to talk about how they are rising to the occasion and what knowledge they can share about being a best-in-class retailer in our new normal.
How long have you carried Rumpl?
Outside In has been carrying Rumpl since 2017, so for over 3 years now!
What types of activities do you recommend your customers buy a Rumpl for?
The main activities we recommend our customers buy Rumpl for are camping, picnics, lounging in a hammock, van life, outdoor concerts, and even movie nights with the family. The blankets are great conversation starters and depending on the interest of the customer, we share how the blanket would enhance their adventure.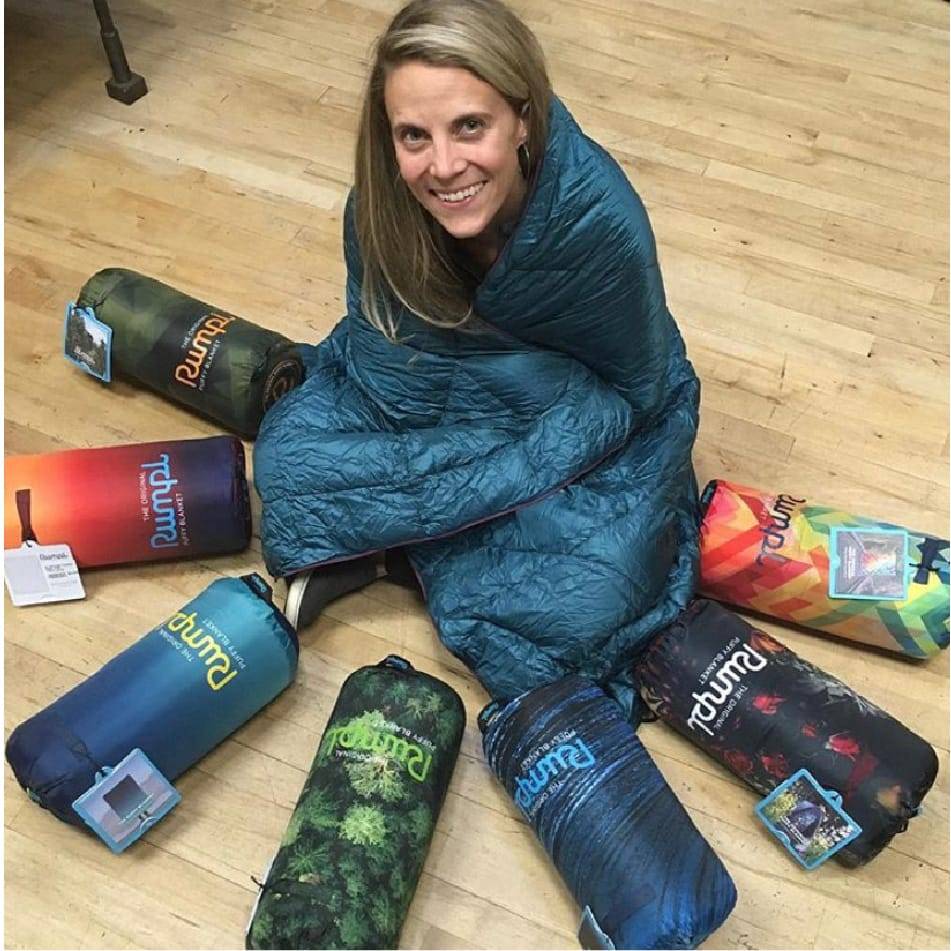 An Outside In team member poses for a Rumpl product shot.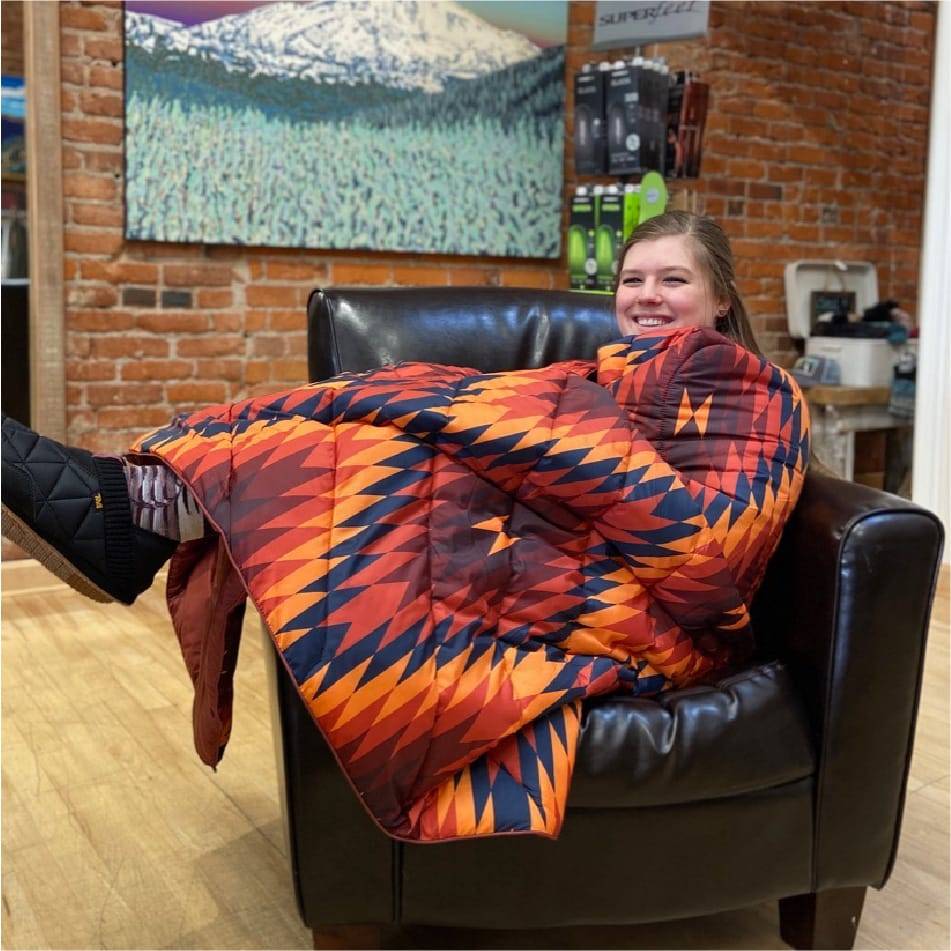 Getting cozy on the clock. An Outside In team member shows off a new Rumpl style in the shop.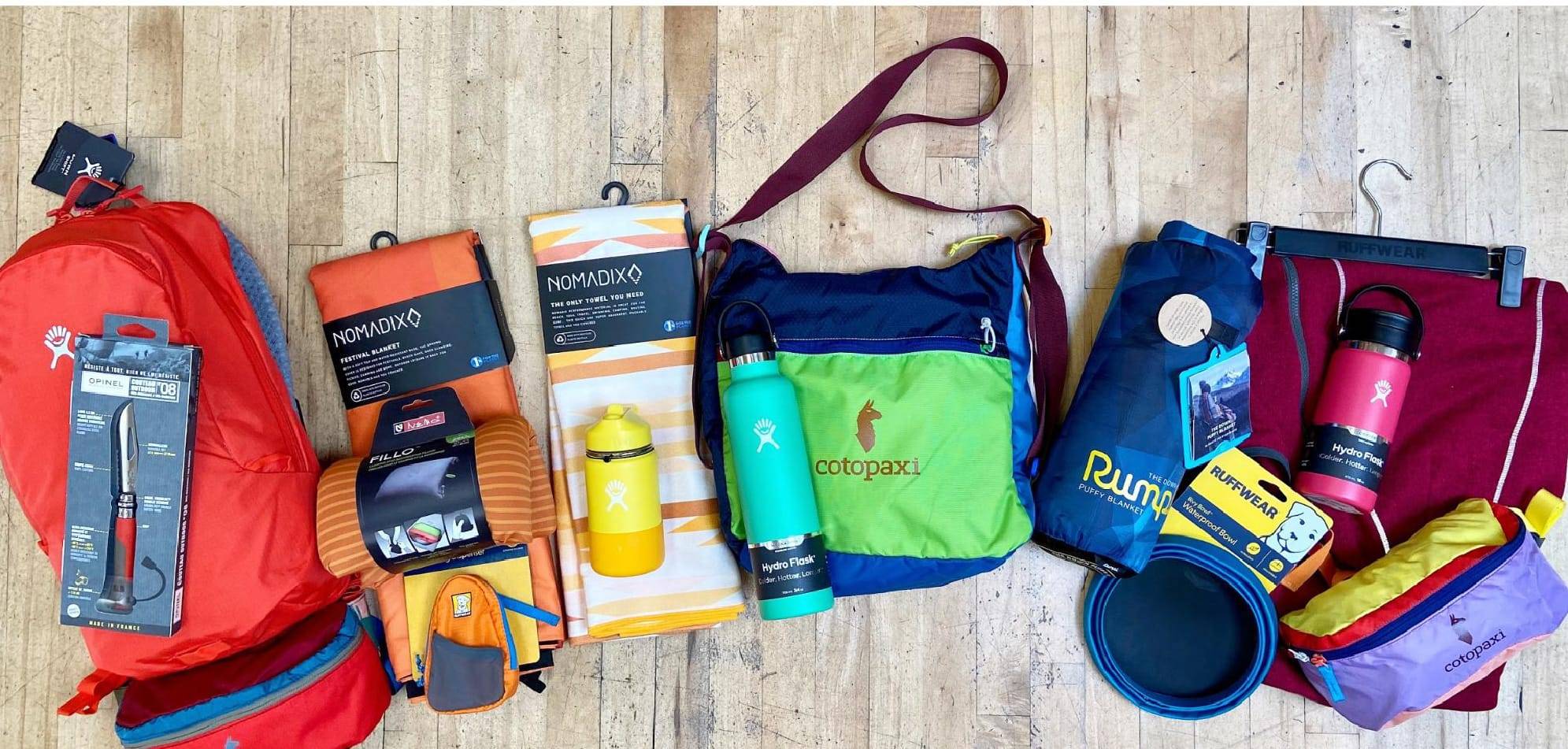 An assortment of brands carried by Outside In.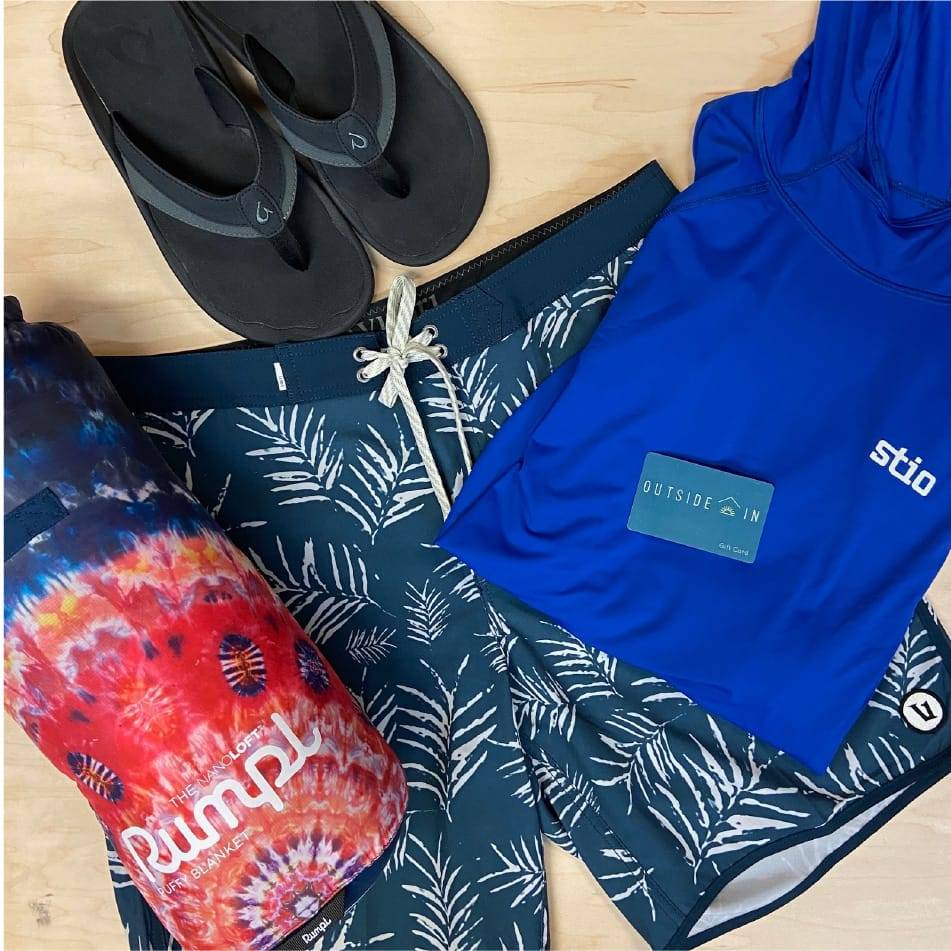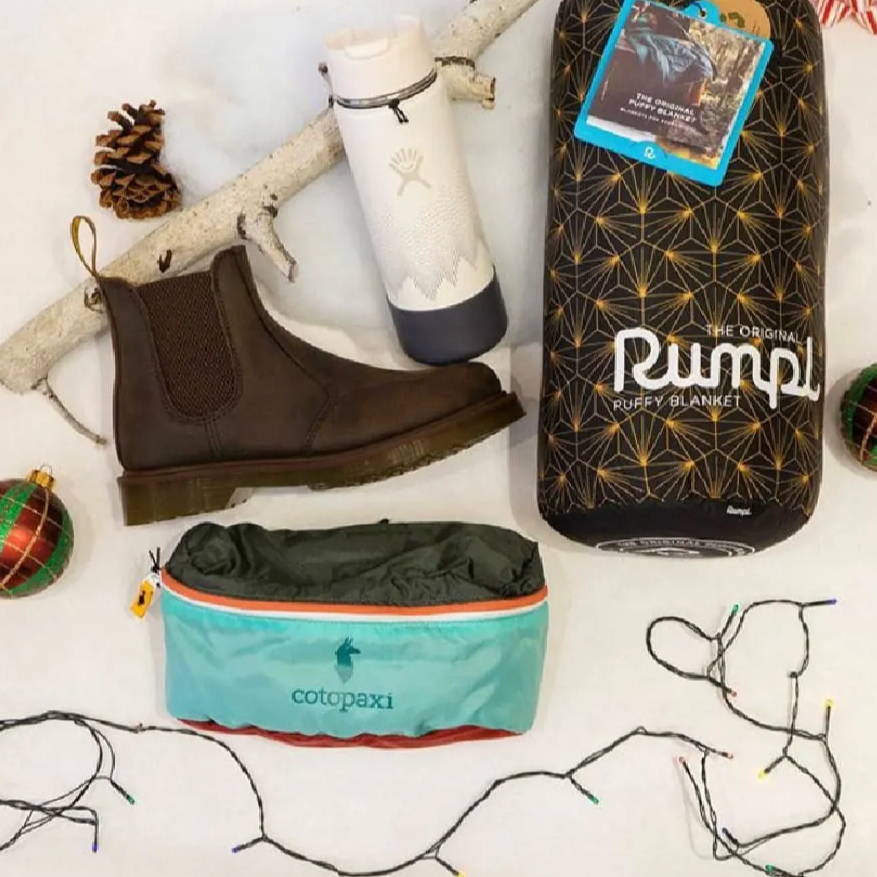 What have you done to adapt to the new retailer landscape since COVID-19 shutdowns began?
The ability to be flexible and pivot as needed has been our modus operandi since COVID-19 began. Our storefront was closed for several weeks but our communication with our customers and community was frequent through our newsletter and our social media pages. The content on our platforms changed to promote products that would encourage people to get outside within the social distancing guidelines and since we live in beautiful Bend, Oregon, the ability to walk right out your door to activities was highlighted frequently.
Customers were also able to set up personal shopping experiences in which only one staff member would meet them at the store and the customer would have the store to themselves. Even with the store open now, we are encouraging customers that need extra precautions to contact us so we can arrange a time that best suits their comfort level and we continue to offer curbside pick up. We had one customer that was high risk and the entire interaction was through our store window while talking on the phone.
What has been your biggest takeaway in adapting to the new retail landscape?
The biggest takeaway in adapting to this new normal is how thankful we are for our community. Not only did our customers continue to support us during this time and choose to shop locally, but many individuals and businesses in the community stepped up to bring awareness around supporting local businesses. When we reopened our doors and we were able to see people face to face, our hearts were warmed and all of the staff were smiling under their masks.
Any pro-tips for other retailers who carry Rumpl? (In the new retail landscape and/or in general)
In general, have fun with the merchandising of Rumpl and have fun interactions with customers. When merchandising Rumpl, try and tell a story with it instead of just putting it on a shelf; for example, have a backpacking book next to it with a headlamp. We found that we must have at least one blanket fully out of the stuff sack in order to have people see the amazing detailing: print, the topo design quilting, the Cape Clip, etc. When we talk to customers, we share our own personal experiences with the blankets and a big perk that we frequently share is that dog hair doesn't stick to the blankets and that you can just shake it off! Bend is a very dog friendly town so that feature usually interests people. For Halloween last year, one staff member dressed up as a Rumpl blanket by connecting two blankets (one in front, one in back) and had the Rumpl Beer Blankets on her hands. It caught people's attention and started conversations for sure!
What kind of feedback (if any) have you received from customers about Rumpl blankets?
We have had great feedback about the DWR finish on the blankets as there is a high chance of it getting wet in the activities they are being used for. Customers who purchased the blankets for their teen children have commented how the kids use the blanket around the house constantly and especially for watching movies.
The only constructive feedback that we hear commonly is the difficulty of putting the blankets back into the stuff sack. When we do hear someone mention this, we usually direct them to some great YouTube videos on how to re-stuff them.
Anything else you want to share with retail partners, reps, or Rumpl?
We love working with our Rumpl rep, Danica. Carrying Rumpl in our store really connects with our customer base and helps tell our story of a locally owned outdoor lifestyle store.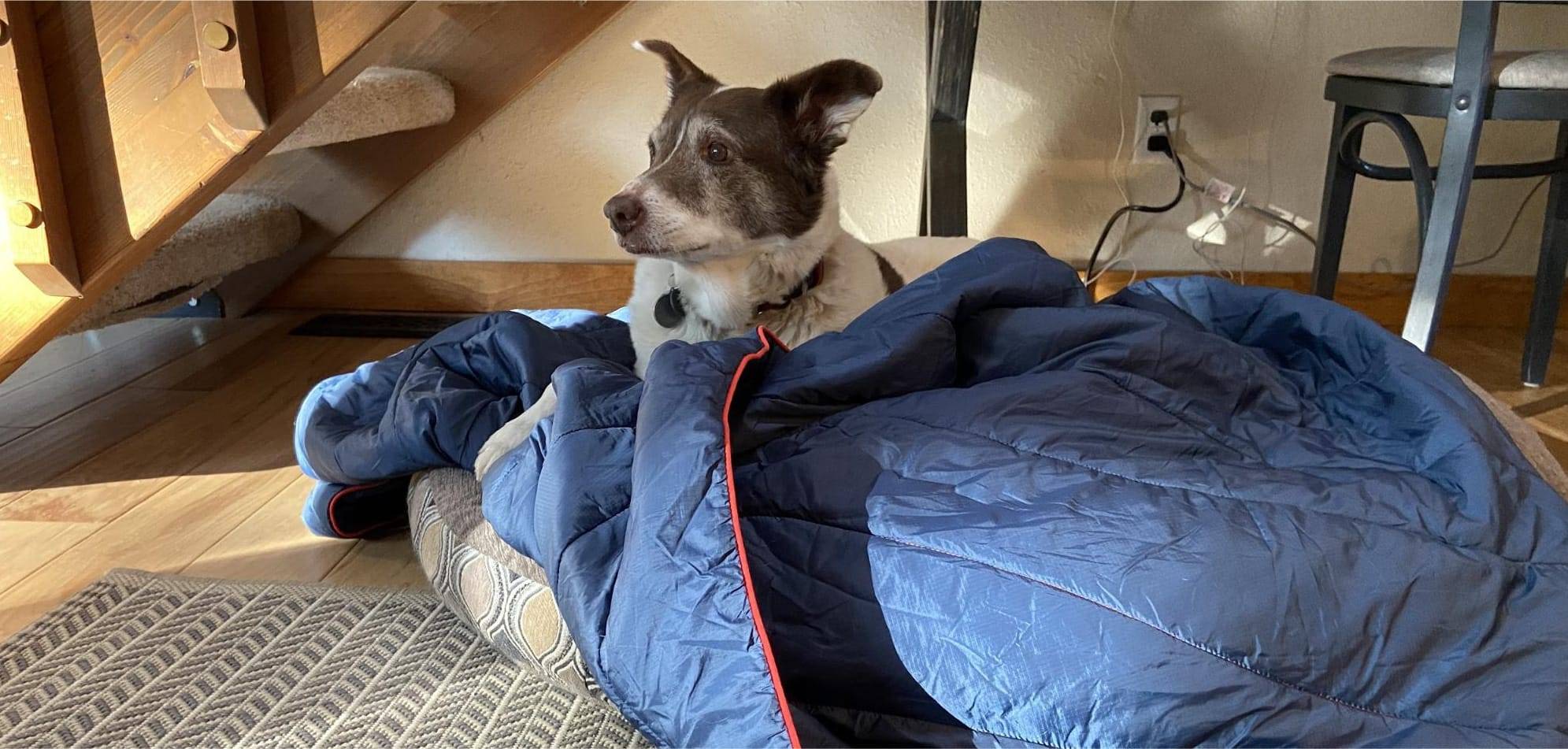 Furry employee getting cozy with a Rumpl Original Puffy.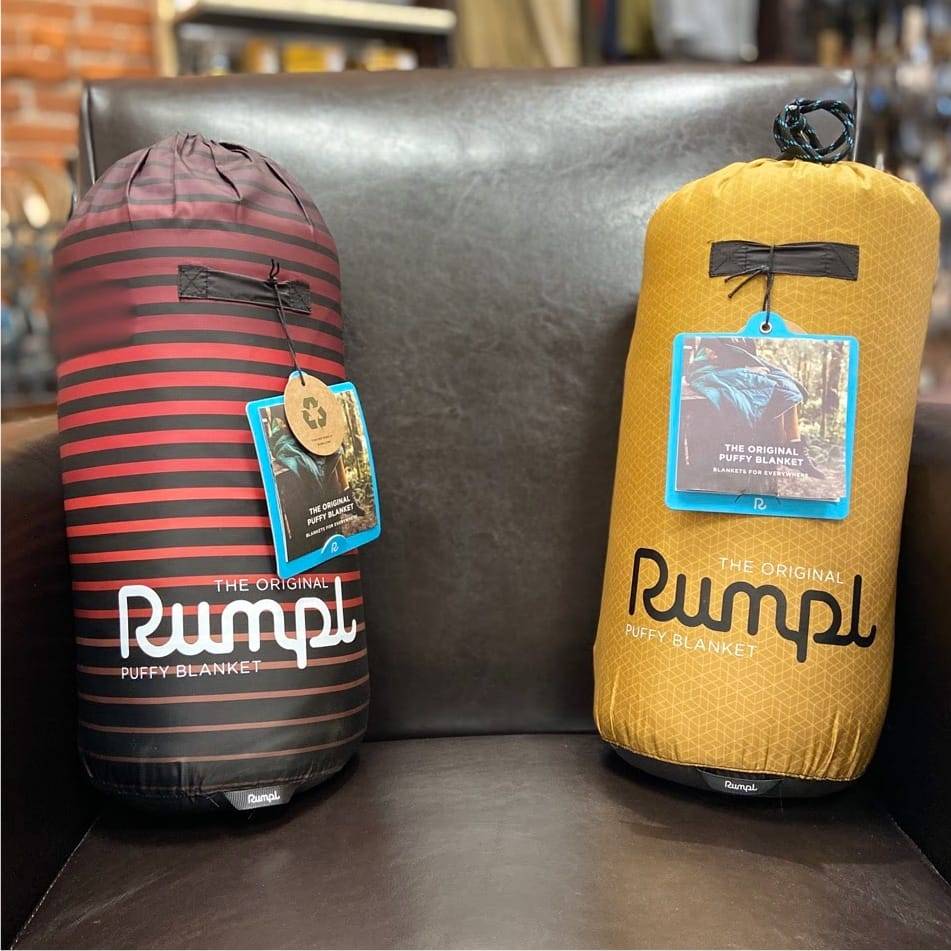 Rumpl products on display in the shop.