For the second year, we have partnered with Snow Peak to create a limited edition fire-resistant blanket. Combining thoughtful design and environmentally-friendly materials, the NanoLoft® Takibi Blanket exemplifies our shared values and expertise in outdoor goods.  
The concept of the blanket is rooted in an appreciation for comfort and restorative fireside experiences. Time by the fire (takibi in Japanese) is a foundational element of outdoor culture. For centuries, humans have gathered around a fire to share food, drinks, and stories. More recently, the advances and distractions of modern life have left us stressed and disconnected from nature and one another. The simple, communal act of coming together around the fire gently forces us to slow down and ground ourselves in the present. Over the last two years especially, many of us have a renewed appreciation for the healing experience of time outside.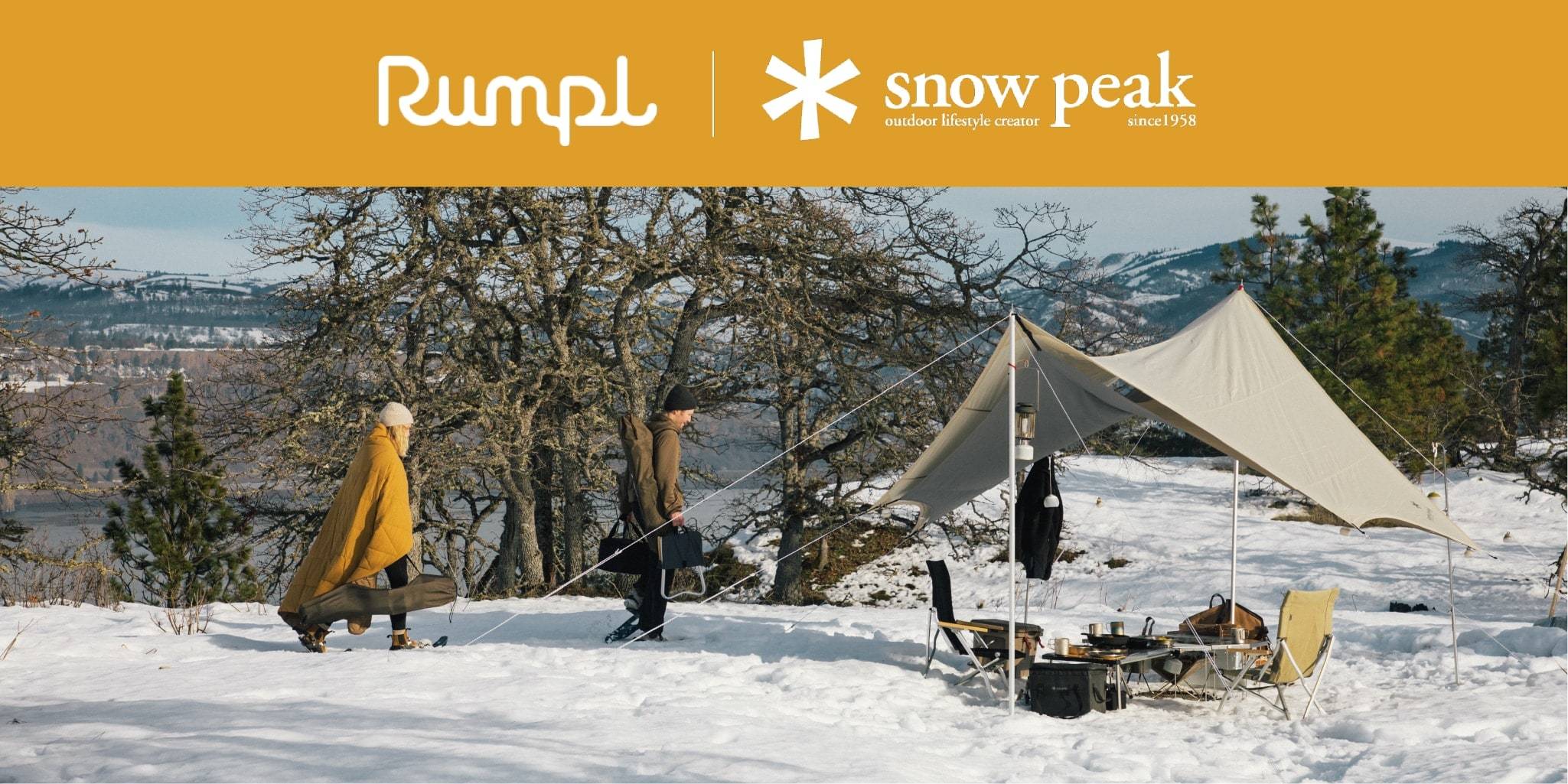 Recently, we were reminded of the simple, meditative power of Takibi Time when we ventured to Mosier, Oregon on a rare dry day in January. We created a cozy setup centered around the Takibi Fire & Grill, then spent the day on a snowy overlook with majestic views of the Columbia River Gorge. Eventually, the sun settled into the horizon, treating us to an array of pink and purple hues, which we enjoyed while staying warm by the crackling fire, sipping our beers. The sun disappeared from view, leaving us in darkness, illuminated only by the flames from the fire and lanterns.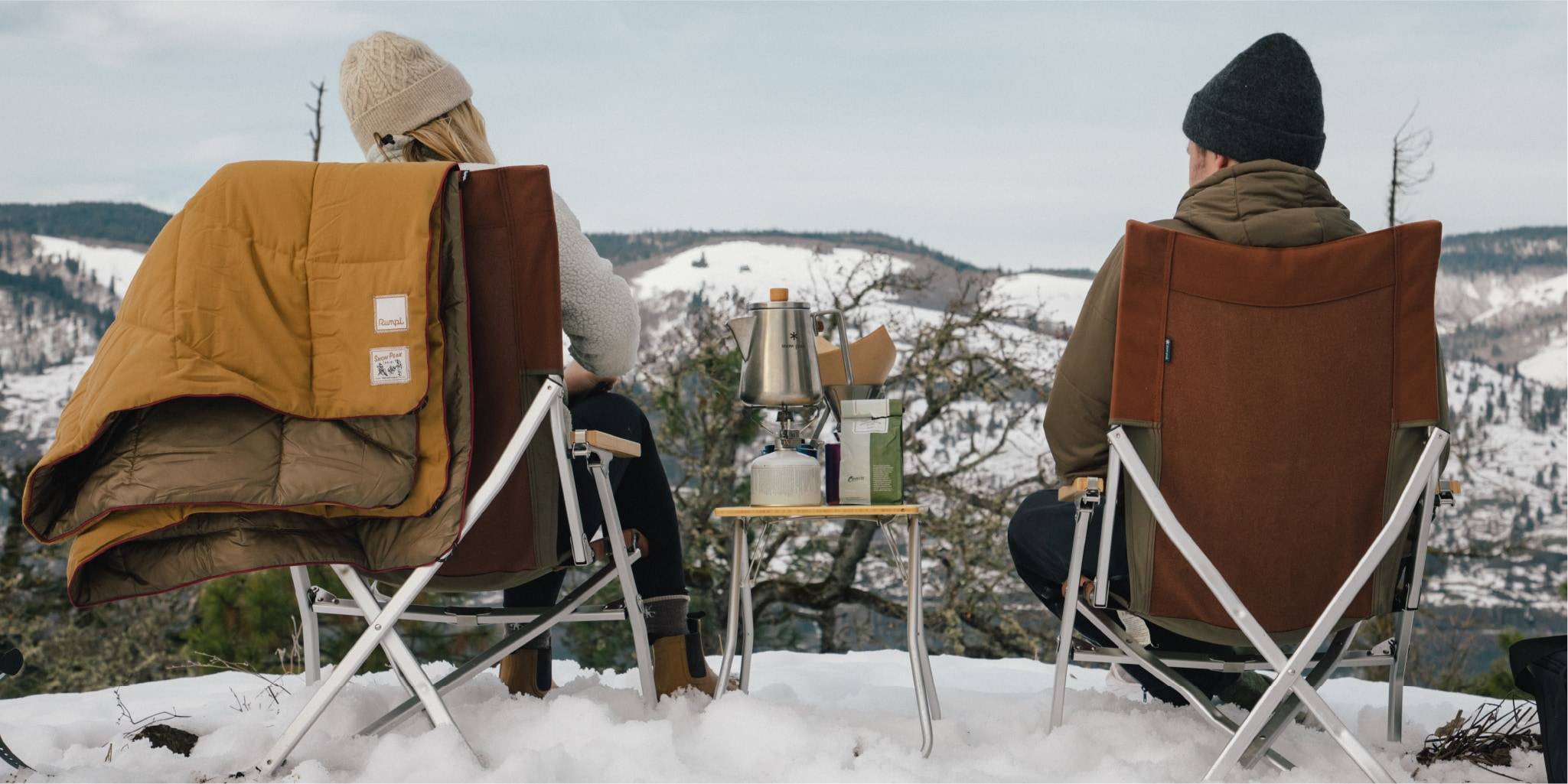 There's a unique restoration that comes with simply being in nature. Spending an entire day outside allows us to reorient ourselves to the natural rhythms of the outdoors, and time by the fire offers a calming experience that soothes our spirits.  
At both Rumpl and Snow Peak, we believe in creating products that power restorative outdoor experiences. The NanoLoft® Takibi Blanket is no exception. It's made for slow, cozy moments and joins an extensive collection of products designed to create comfortable outdoor gatherings centered around a fire. The fire-resistant topside protects you from sparks and ash, while sustainable insulation is guaranteed to keep you warm. The blanket comes in a modern tan colorway inspired by Snow Peak's Amenity Dome tent line, so it easily integrates with your existing camp scenes as well as interior spaces. The NanoLoft® Takibi Blanket is available online and at Snow Peak's Portland and Soho stores.
Words by Snow Peak.