Summer would not have been complete without a road trip, so we packed up our gear and head east out of Portland. We met up in Bend to pick up our Adventure Van from Oregon Adventure Rentals that we would be using for the week. After loading it up and grabbing groceries to put in the fridge, we went down to the river to cool off and do some river surfing. On a hot mid-summer day, there's no better place to be.
The next morning, we head out early to get to the Painted Hills before the heat and the crowds. The Painted Hills aren't a massive area, but it lives up to the name. The colors in the hills really are something special. From the Painted Hills, we worked our way southeast to make it to the Alvord Desert for some star-gazing. Driving out onto the dry lake bed is pretty wild, with no other vehicles in sight, it really feels like another planet. After parking a few miles out and cooking some dinner in our van, we waited for night to fall to enjoy the stars. There was a little smoke from some nearby wildfires, but with no light pollution, we had a great view of tons of stars in the night sky.
The next morning we drove out into the Steens Mountains. This was a first for most of us and a big surprise. None of us expected to see such huge canyons and panoramic views of where we slept on the dry lake bed the night before. The Steens are a bit far from the bigger towns in Oregon, but definitely worth the views. Next time, we'd would like to go back and do some hiking down to some of the lakes and hopefully see some wild horses.
For our last night we drove back to the Bend area to camp with some friends. It was nice to get everyone together and cook and enjoy some time reminiscing about our few days on the road. We got to enjoy a peaceful sunset near the lake. The campground was pretty full but we had the lakeside to ourselves for a few moments and it was very nice.
Before returning our Adventure Van and heading back to Portland, we made sure to get riverside lunch in and a cold plunge to wake us up. We saw so many cool sites on our week long trip, and there is still so much to see. Excited to hop back in the Adventure Van again someday soon and take in more of what Oregon has to offer.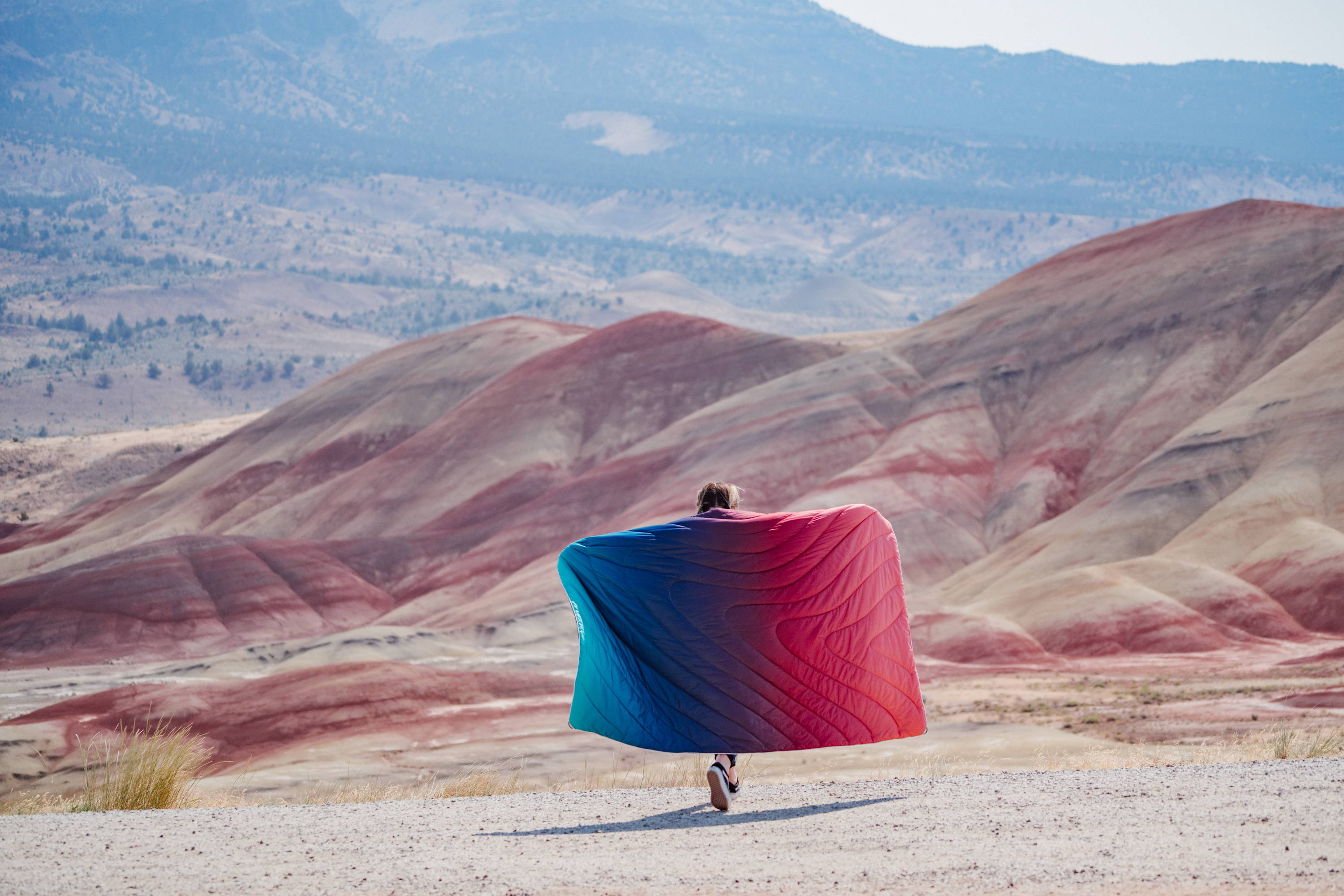 Exploring the Painted Hills with the Original Puffy Blanket in Arizona Fade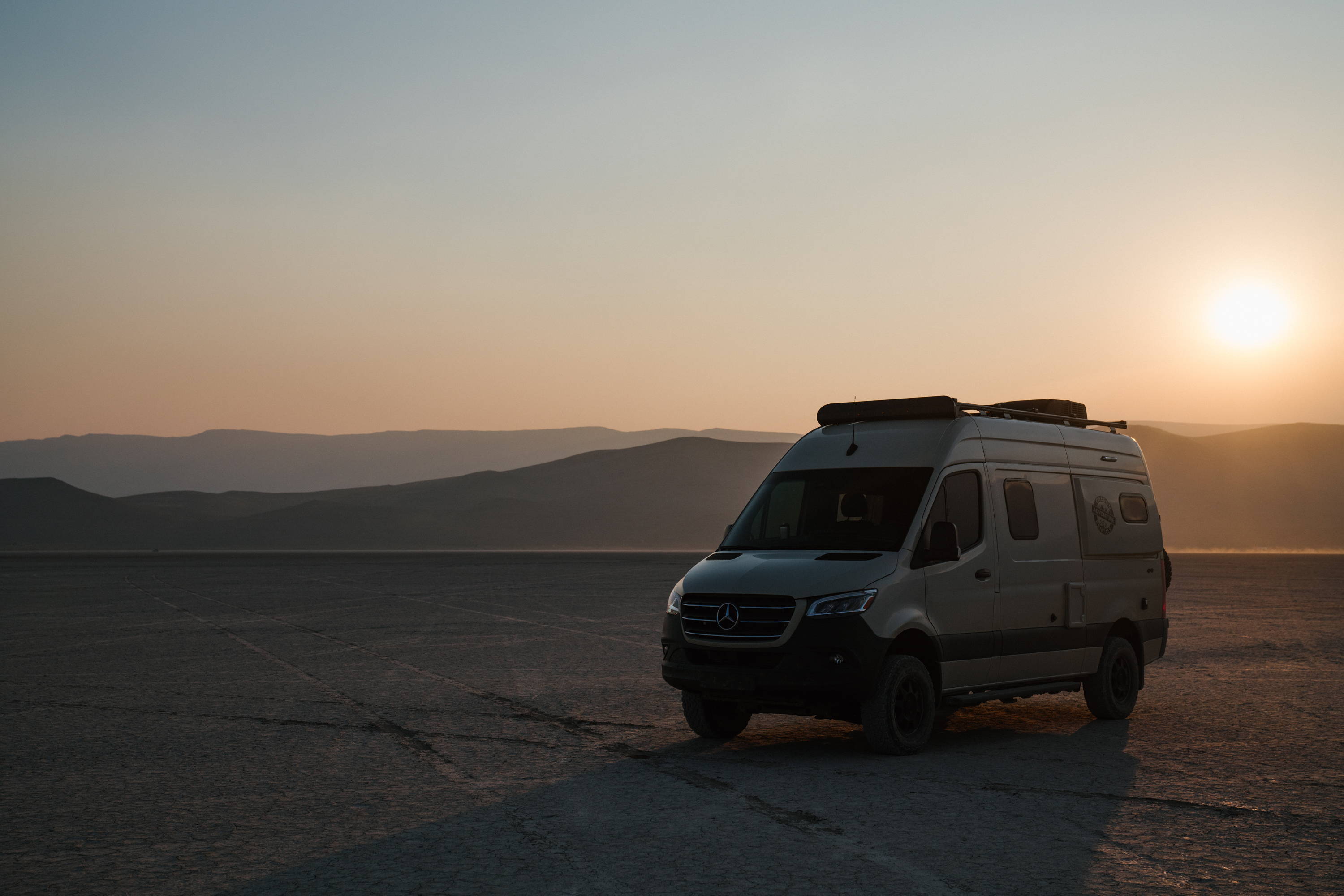 The Adventure Van from Oregon Adventure Rentals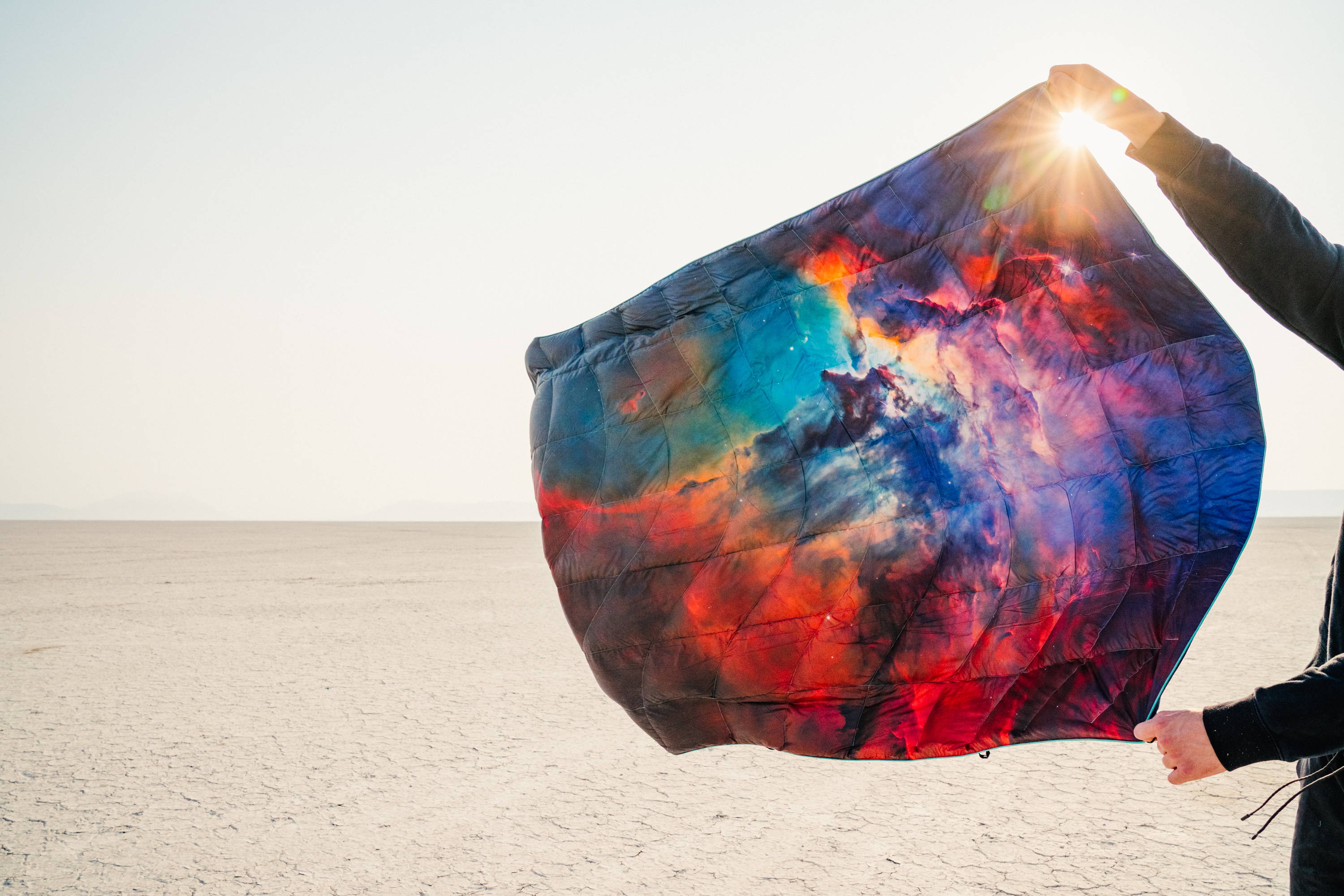 Taking in the Steens with the pups by our side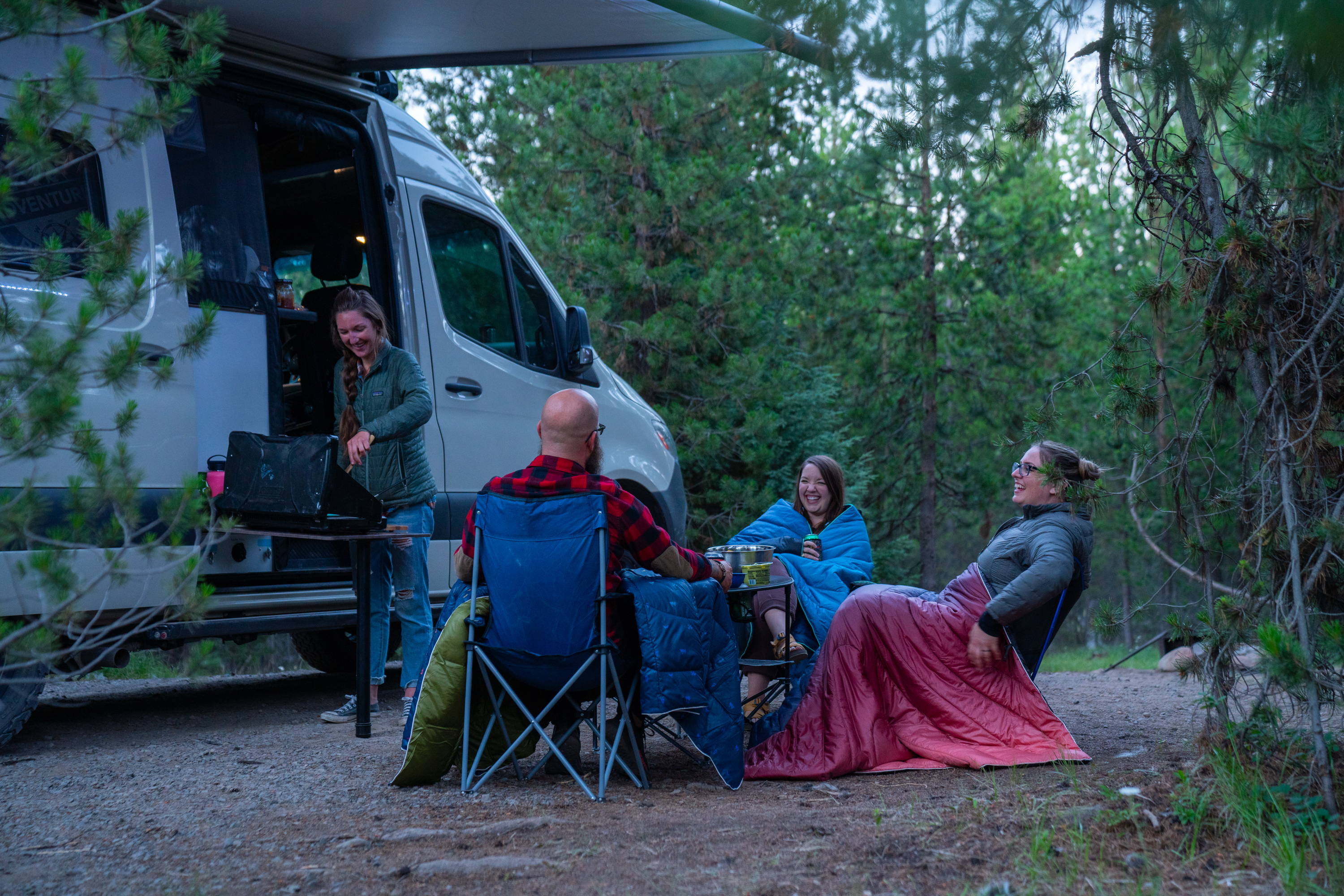 BRING THESE ON YOUR NEXT ROADTRIP