Written by Clare Healy, a guest blogger from Looptworks. We are proud to partner with Looptworks on the Rumpl x Looptworks bag, a functional reusable tote designed with recycled Rumpl fabric.
It's a part of Portland's DNA to create mindfully, to design with intent, to make a massive impact, and to lift each other up. Thanks to these roots and being surrounded by a plethora of like- minded neighbors, this is what we at Looptworks aim to bring to every project and partnership.
So who are we? Simply put, we are a Portland-based certified B Corporation founded in 2009 on the basis of using only what already exists. When looking at what Looptworks has evolved into in 2020, we help partners reach zero waste initiatives through innovative solutions like upcycling and circular design, always putting people and planet at the forefront of our business.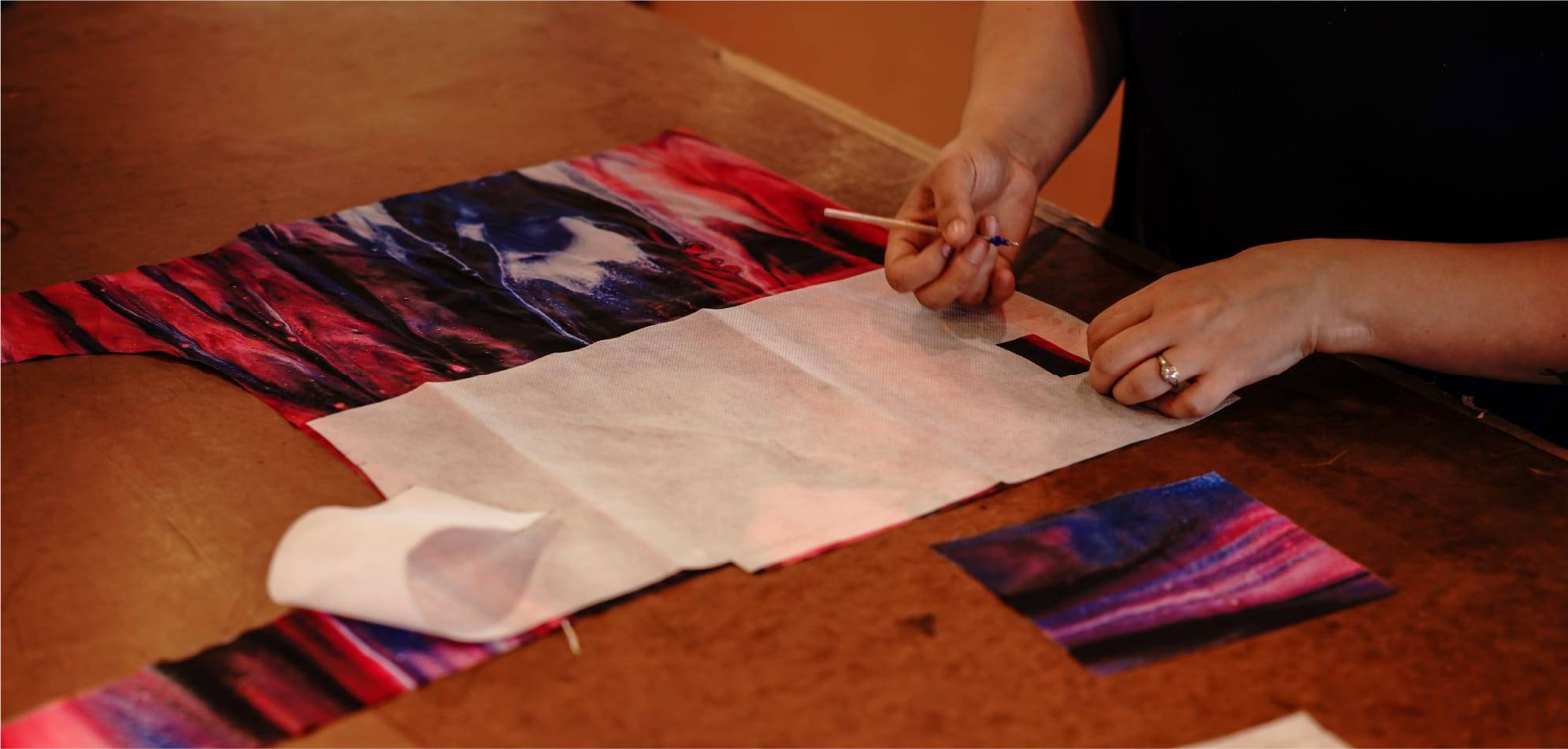 Our founder, Scott Hamlin, was a veteran of the apparel and outdoor industry by way of Adidas, Royal Robbins, and Jockey. Having regularly encountered factory invoices for the ridding of excess textiles across businesses, his curiosity sparked. From the launch of Looptworks in 2009, the mission to keep textiles out of landfill has remained the same while our methods have evolved.
We have been most known to do this through upcycling - taking excess textiles and transforming them into other useful goods that include bags, accessories and clothing, as we are doing with Rumpl.
But every single project and partnership looks different. We have turned commercial airline seats into duffel bags, retired NBA jerseys into waist packs and backpacks, excess kiteboarding kite material into bright travel accessories. We have partnered with brands in various industries including, athletic, automotive, aviation, outdoor, and entertainment, to reach zero-waste-to-landfill goals while building brand stories, some notable partners being Southwest Airlines, Patagonia, the Portland Timbers, and many others.
As you can imagine, the Looptworks design team gets to have a bit of fun with each and every design challenge.  
Eager and inspired to partner with our neighbor Rumpl in this zero-waste mission, this project was no different. Utilizing scraps from Rumpl's design strike-offs, we were excited to help create a collection of upcycled totes so distinctly Rumpl, and we couldn't be more pleased with the results. Not only did we create something cool out of what would have been thrown away, but it's fascinating to see Rumpl reshaped and reimagined in surprising ways.