The temps are dropping and you're craving a bit more coziness in your life. A warm but lightweight blanket is the key to a cozy fireside huddle (indoors or out) or surviving the sidelines of your kid's football game. We created our puffy blankets, with a variety of insulations to choose from, to keep you cozy in the colder months, anywhere you go.
You might be wondering what cold weather activities are made infinitely better with the addition of an outdoor blanket. While you can bring your puffy blanket everywhere, here are our favorite places to bring them.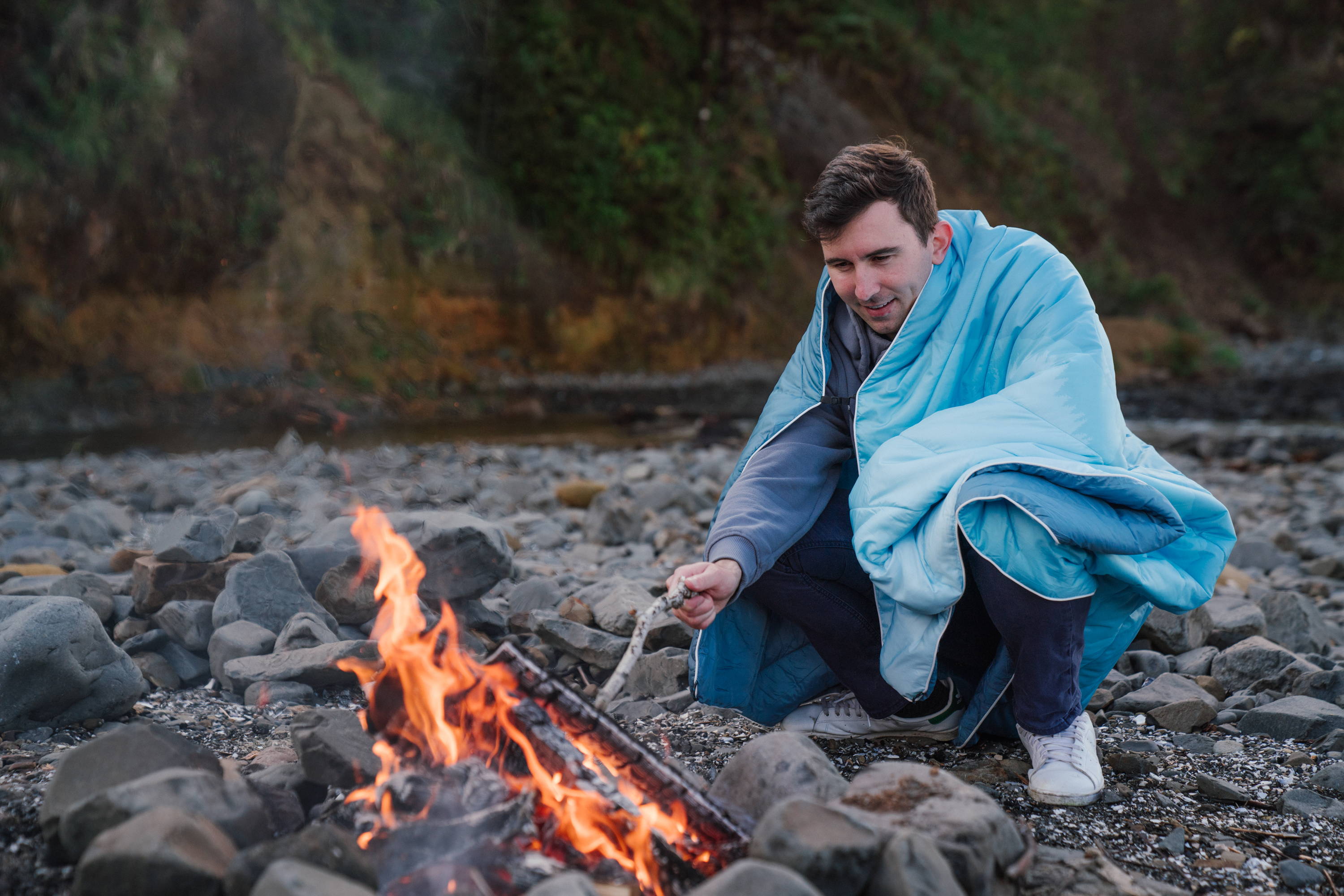 Perfect Companion for Fall Hiking
There's nothing like a hike in the Fall months: the changing leaves, the crisp cool air - we can't get enough of it. We also think that these chilly hikes deserve a bit more coziness, so we bring our NanoLoft® Blanket along for the adventure. Made with our proprietary 100% recycled NanoLoft® insulation, made up of tiny circular fiber clusters that mimic the properties of down feathers, this blanket packs down to a fraction of the space of any other outdoor blanket, making it the perfect on-the-go companion.
A Fall Camping Essential
Just because it's Fall doesn't mean camping season has to be over. In fact, camping in the Fall means fewer crowds and killer campsites that would be impossible to score in the busy summer season. To prepare for the chillier months, don't forget to add our Original Puffy to your camping arsenal. With plush 100% recycled insulation and waterproof coating, this puffy blanket is a great add in your camper or used in tandem with your sleeping bag.
Bundle up for Fall Sports
Fall sports are in full-swing and whether you're sitting sideline at peewee football practice or going professional, an officially licensed NFL Original Puffy keeps you cozy while you cheer your team on. Security pro tip: take your puffy blanket out of it's included stuff sack, pocket the sack and drape the blanket over your shoulders if you're going to a stadium game.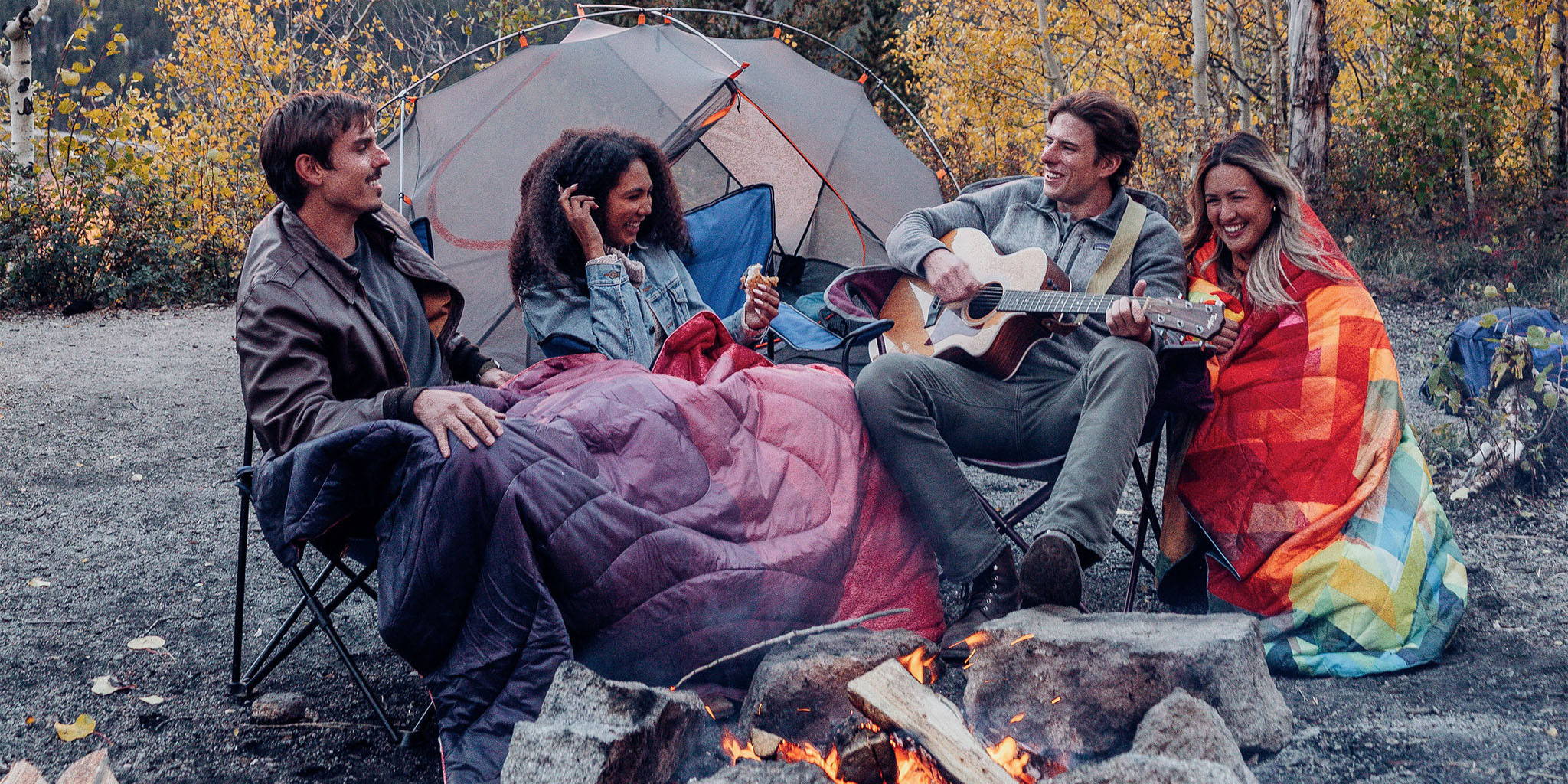 Winter Travel Must-Have
Thanksgiving, Hanukkah, Christmas and New Years - so many holidays means you're probably booking at least one flight to visit long-distance family and friends this winter. Our NanoLoft® Travel Blanket uses the same proprietary insulation as the larger version, but this travel size packs down even smaller. Master the holiday flying experience and throw our travel puffy blanket in your carryon or personal item to keep you cozy on the go.
Regardless of where you use your Rumpl, our puffy blankets will get you through the cold fall and winter months. Find yours here.