---
It's been nearly two years since the Eagle Creek fire ravaged the Columbia Gorge. It was, to put it bluntly, a huge bummer for the outdoor community.
Since 2017, the Gorge has begun to rebound. As one fictional scientist once said, "Life, uh, finds a way." Fire is a natural piece of the birth, death and rebirth of a forest. Man-made fires suck and throw everything out of whack, but the resilience of the vegetation and wildlife that survived is a sight to behold. If you know where to go and how to tread lightly, you'll experience a forest ecosystem fighting back to life.

Much of the Gorge is still closed. Be a good steward and set a great example for others; trails are closed for a reason and rangers are more than happy to give you a $300 ticket for thinking the signs aren't meant for you. Areas where the vegetation was burned clear away don't have any strong roots to hold dirt and soil in place. Even with the light rainfall we've had this season, mudslides are still common where the fire was at its worst. The same goes for wind; right now is peak season for spooky, strong wind funneling through the Gorge, and old growth trees still standing after the fire are at high risk of falling over and crushing you, or at least putting you in a 127 hours situation. Check the forecast and stick to the open trails is all we're saying.

If it's been a minute since you last laced up your boots for a hike in the Columbia River Gorge canyon, stick to these open trails and attractions (that just so happen to be Rumpl favorites, fire or not).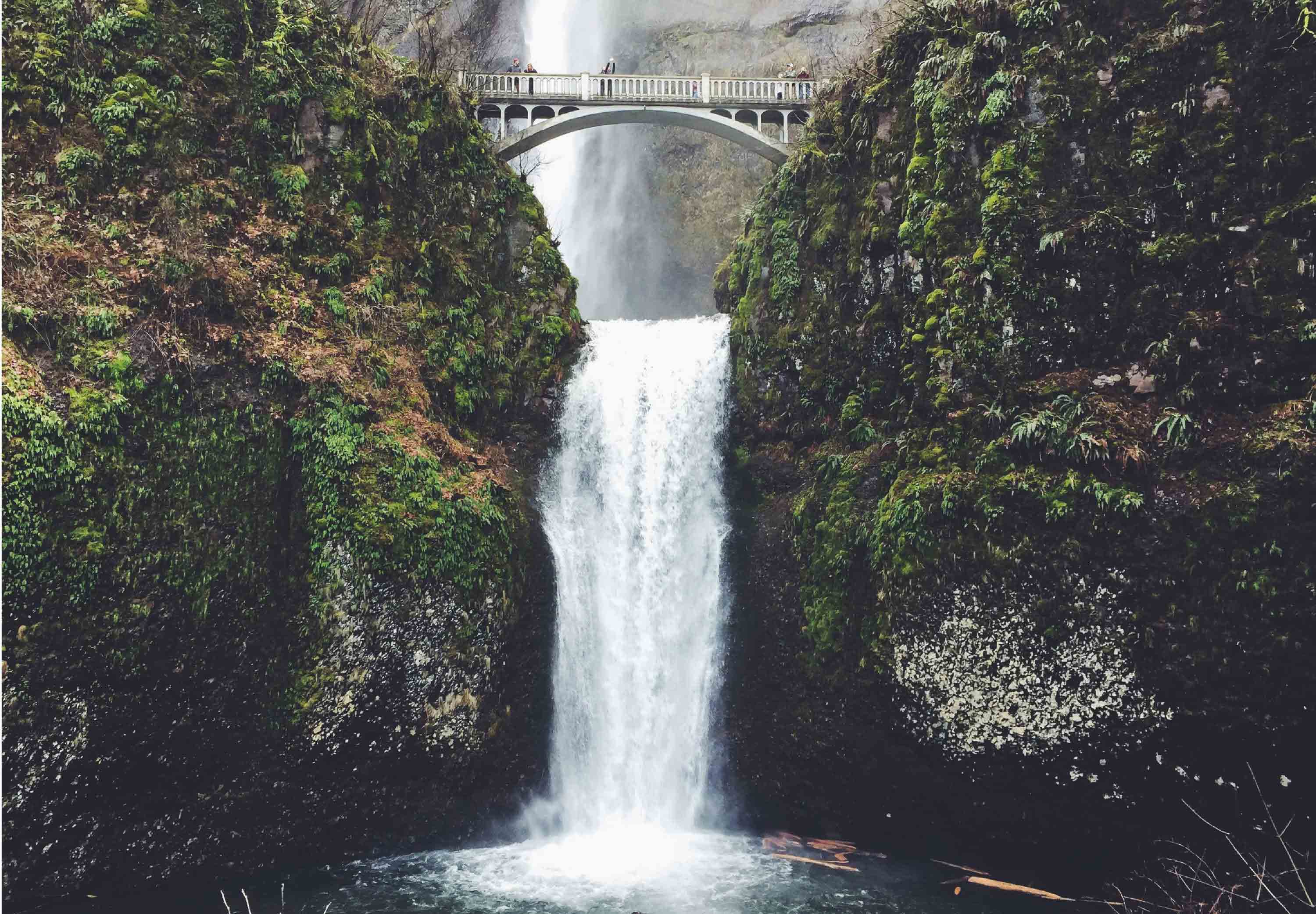 Portlanders are weird. Not just in the fun, $6 donuts way. We're also weird about our neighbors to the north. You wouldn't know it by talking to anyone from Portland, but Washington is literally across the river, and the Columbia Gorge exists over there, too. So if you need your fix, an extra fifteen minutes of driving won't hurt you.

The closest stop we can recommend is Cape Horn. During this time of year the lower loop is closed due to nesting peregrine falcons, but if we're being honest, the upper portion is way better, anyway. A relatively modest ascent quickly gets you right onto an outcropping that looks clear down the river in both directions. If you keep going you'll find a huge open field to throw down a ground cover and enjoy an extended picnic.

If you're looking for more of a challenge we're going to add our voice to the chorus singing Dog Mountain's praises. This hike is not easy, especially when it's wet, but reaching the Sound-of-Music-looking meadow just below the peak, you'll forget all about the effort it took to get up there. If you can wait until spring, the wildflowers bloom in late May or early June, and it's spectacular (bring a Claritin and an Epi-Pen). To get there you get to drive over the Bridge of the Gods and unleash your inner Cheryl Strayed, too.
On the way home stop in Washougal at OurBar for brunch. Yes, Washington has hikes and restaurants. Do your best to hide your surprise. Grab a stack of the Huckleberry pancakes, you've earned it.
Angel's Rest is one of our favorites on either side of the Gorge. It's important to note that the forestry service warns less experienced hikers to steer clear as a decent chunk of the hike was cleared out by the fire. That said, anyone prepared to brave the elements can see how the forest is rebuilding itself leaf-by-leaf. You can really get a sense of how a forest fire operates; entire patches of forest are completely untouched, then you turn a corner and see charred remains of old growth pines clear to the horizon. Making it to the summit gives you a 270-degree view of the Gorge; a birds-eye view of the burn.

If you only have a few hours to get your forest fix, Latourell Falls is the closest loop to Portland that features a great look at some of the waterfalls that have made the Gorge so famous. With the trailhead right on the Historic Columbia River Highway and the loop lasting only 2.5 miles, you can head out at sunup and get to work fashionably late and fully recharged.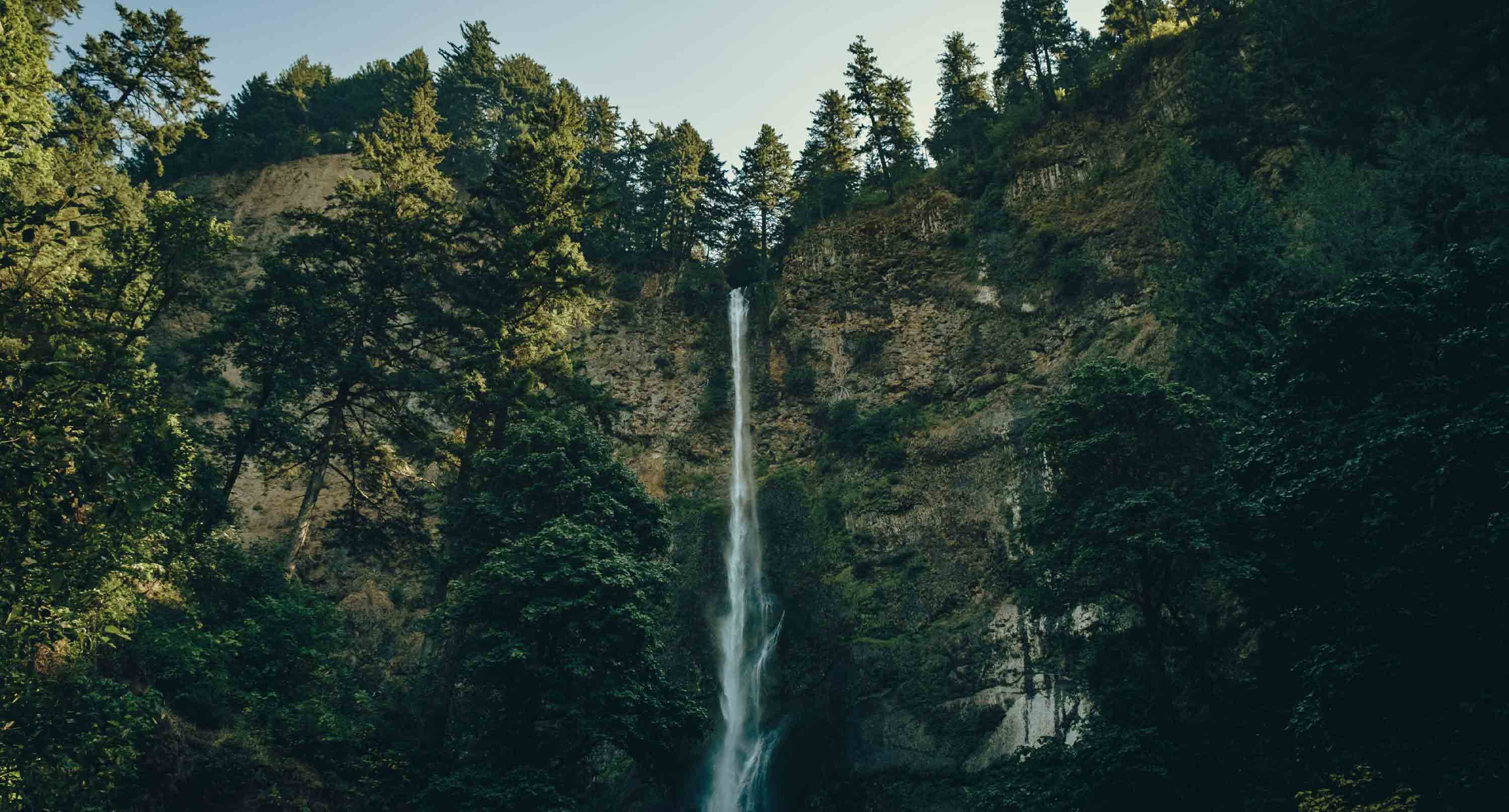 The top portion of Multnomah Falls
Drive a bit further into the Gorge and you'll stumble across Cascade Locks, a small town about halfway between Portland and Hood River. The Pacific Crest Trail cuts right through town and over the Bridge of the Gods. Backtracking south along this easy, family-friendly section of the PCT will bring you to Dry Creek Falls. It's not as stunning (or crowded) as Multnomah Falls, but if you want to put in a little effort to earn your view, this is a good start, especially for inexperienced hikers. Don't pack a picnic for this one, though. Instead walk down to the river and hit up Thunder Island Brewing. Knock back a pint or three and watch the old Sternwheeler boat ferry tourists up and down the Columbia all afternoon.

Even as we wait patiently for the rest of the forest to recover, there's plenty of fun to get after in the Columbia Gorge. And if you love it as much as we do, consider making a donation to Friends of the Columbia Gorge or other groups aiding in the rebuilding. Or buy our Rumpl X Yakima blanket, featuring artwork from local artist Adam Haynes @Stickfort (still available at Yakima.com). $5 of the proceeds from every blanket purchase goes toward restoring the forest. And no matter where you visit, be a good steward; leave no trace, stay on the trail, and hike with a friend to share in the best playground nature has to offer.