Keeping your kids happy and active during stay-home time can be tough. You've watched Frozen (4 times), chased the dog around the house, and played hide-and-go-seek. So, what comes next? Here are a few fun things to do with your kids at home by turning your Rumpl into the best at-home playmate!
1. Build a Blanket Fort
Sometimes the easiest ideas are the most fun family activities at home. Stack Rumpls and bedsheets from around the house on a table and chairs to create a custom fun-fortress from the comfort of your living room. Make sure to lay your Original Puffy on the ground to repel juice box spills and settle in for games, reading, or imaginary play. You can customize the layout of your cozy kingdom by experimenting with different blanket weights and chair formations. Your blanket fort, your rules!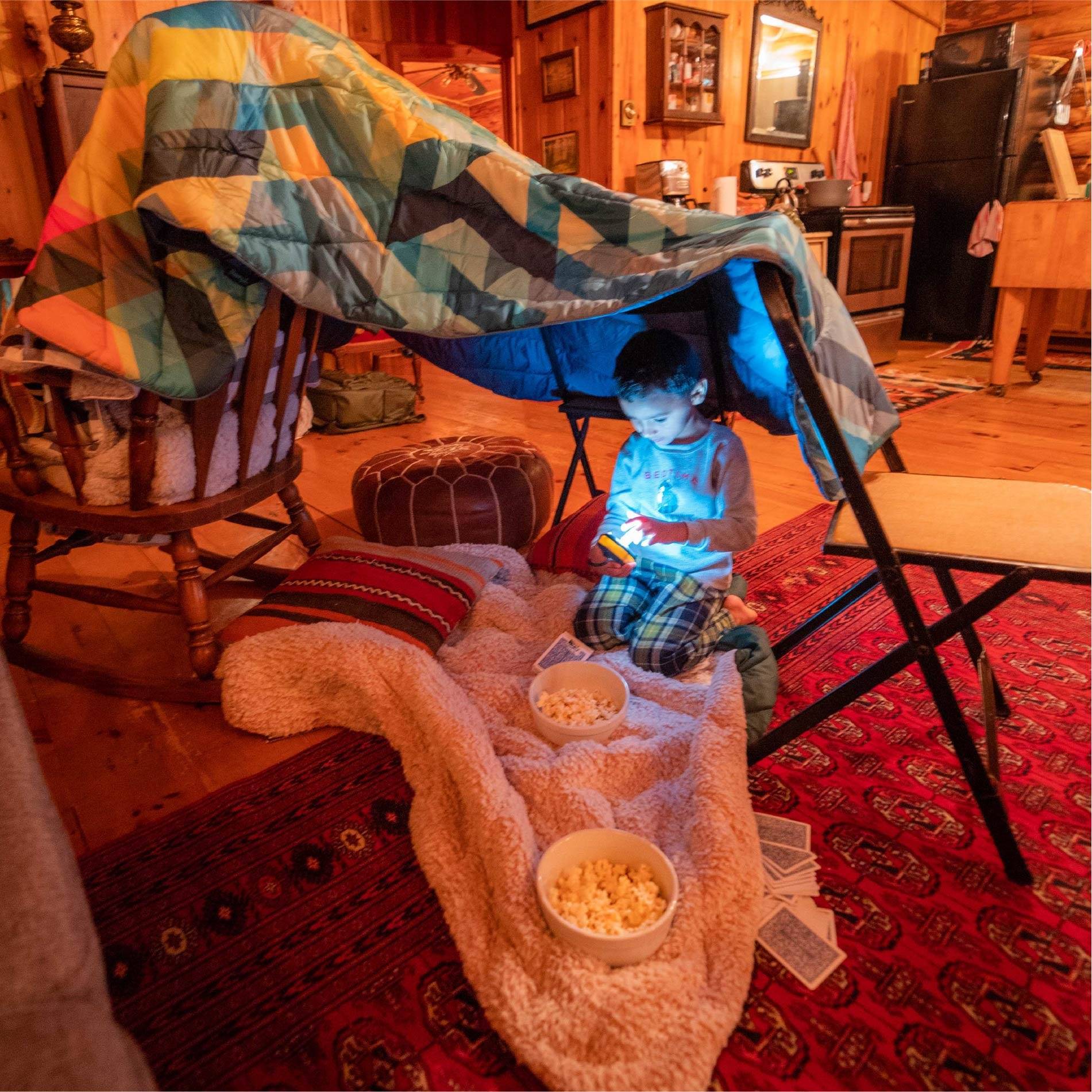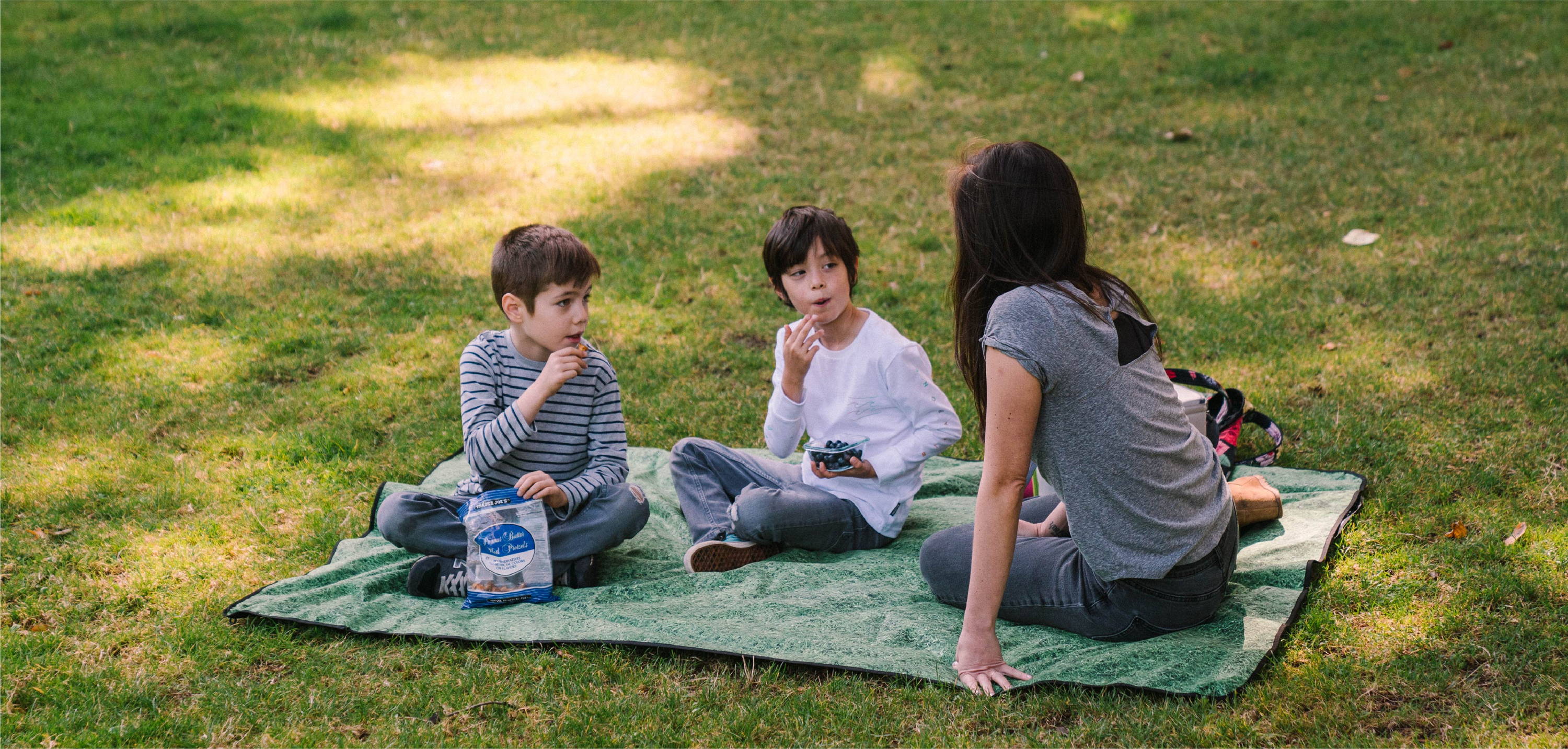 2. Enjoy an Indoor or Backyard Picnic
Just because you can't go out to lunch or pack a sandwich to your favorite overlook, doesn't mean you can't enjoy a spring picnic. Bring the outdoors in by laying your Rumpl anywhere you have room in the house. Or, head to your patio or backyard and eat your apple slices al fresco. You can use any Rumpl as your picnic blanket, but The Stash Mat and Original Puffy have a camp-like feel that can transform your dining room or backyard into the ultimate picnic spot, no travel required.
3. Create a Reading Nook
What's better than curling up with a good book? Reading while wrapped in Sherpa fleece or your favorite puffy blanket. Create a Rumpl nest by making a pile of blankets on the couch or bed, or just snuggle up in your personal puffy blanket and turn the page to a whole new world.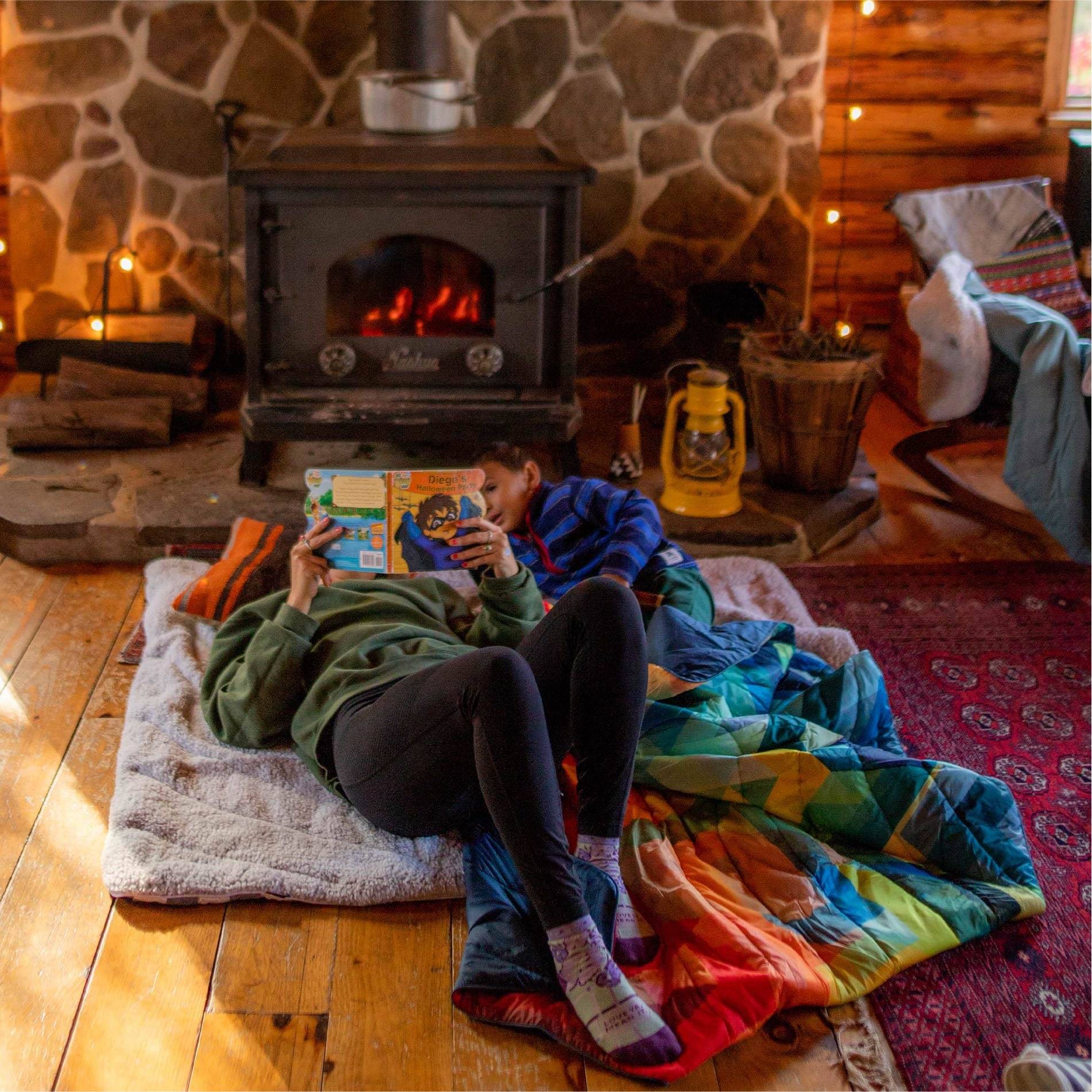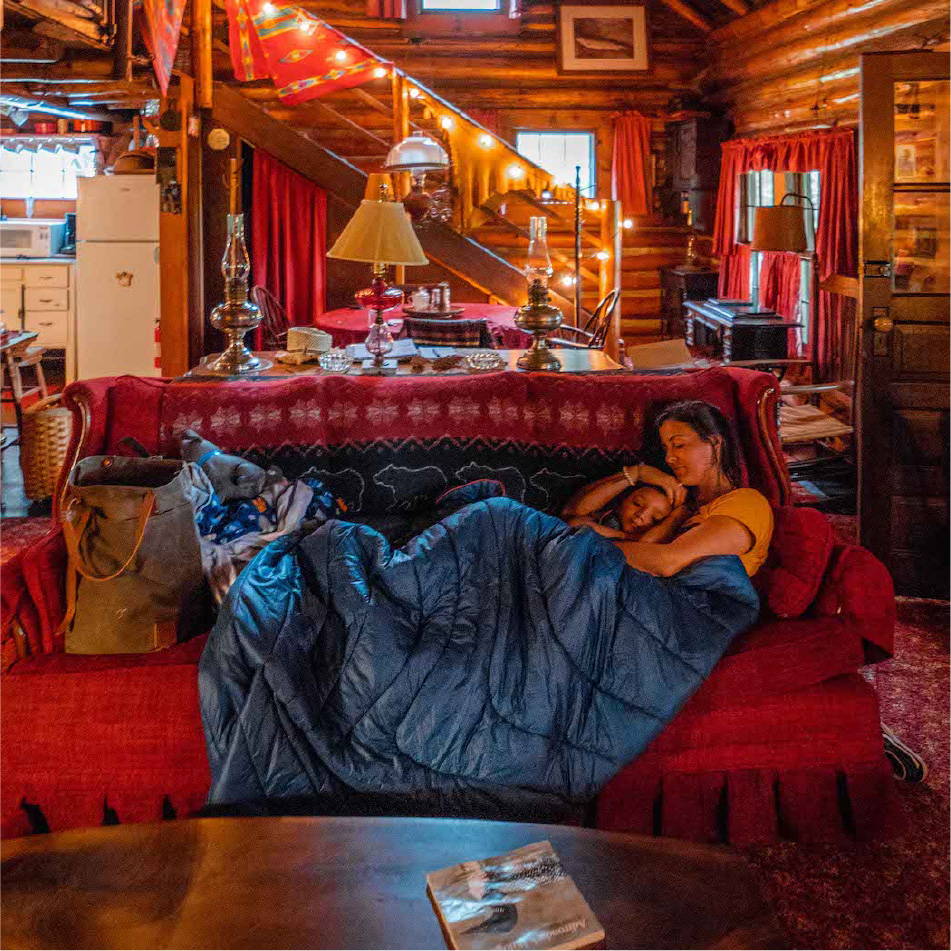 4. Host a Cozy Movie Night
Create your very own in-home theater complete with extra-cozy seats. Lay Rumpls out on the ground to create a full-room experience, or pass them out to every member of the audience. Once you're comfy, grab the popcorn and enjoy the show!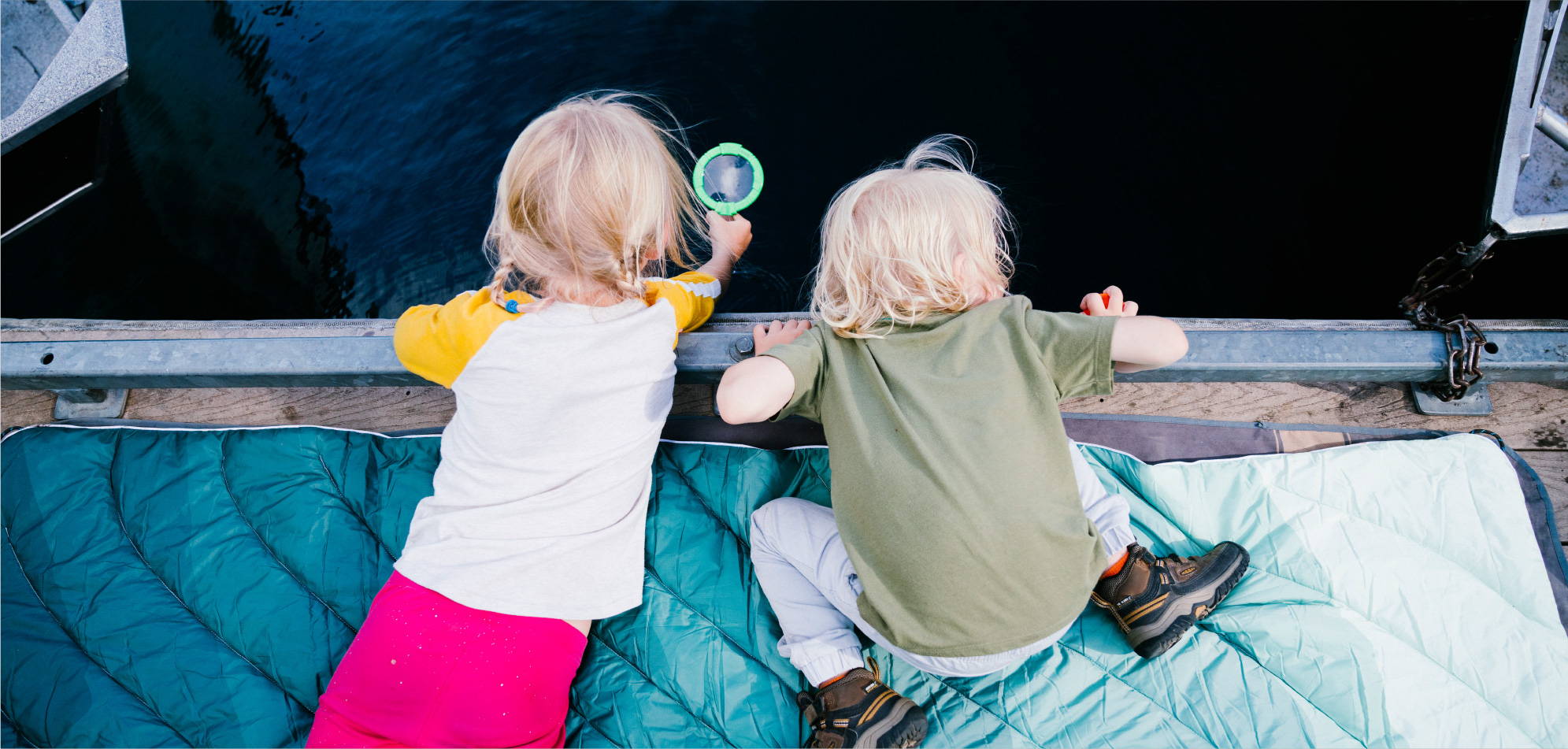 5. Embark on a Backyard Scavenger Hunt
Lead a backyard expedition without leaving home. First, meet at your Rumpl blanket to distribute the map or list of backyard-specific clues. Once all explorers are equipped, the real adventure begins. Collect clues, or check them off of your list and meet back at the home base to share your discoveries!
6. Have Dinner on the Patio or Lawn
Elevate your at-home dining experience by having dinner on your patio or lawn. Lay out your favorite Rumpl for a dinner picnic while the sun sets, or bring your blankets out to the patio so you can enjoy a meal under the stars without catching a chill. Five stars!
Have more fun things to do with your kids at home? Share them with us on Instagram by tagging @gorumpl!
---