Whether you're packing for a car camping trip or settling in at home binging Netflix, you might be reaching for a cozy blanket to keep you warm. If the one you currently have is wearing thin, Rumpl offers sustainable blankets created from responsibly sourced materials.
We've worked hard to incorporate post-consumer recycled materials into new and existing Rumpl products, using discarded plastic bottles and recycling them into the synthetic insulation and polyester. These materials make up our best-selling sustainable blankets, preventing plastic bottles from ending up in landfills where they would otherwise leech into the ecosystem.
Recycled Synthetic or Natural Insulations
When it comes to insulation options, we make sure to pack all our blankets with fills you can feel good about investing in. Our synthetic insulation for our sustainable blankets is made from recycled plastic bottles, and our natural down feathers in our Down Puffy Blanket collection are sourced humanely and ethically. We even created a proprietary fill made up of tiny circular clusters of 100% post-consumer recycled fiber that mimics the properties of down clusters for our NanoLoft Puffy Blankets.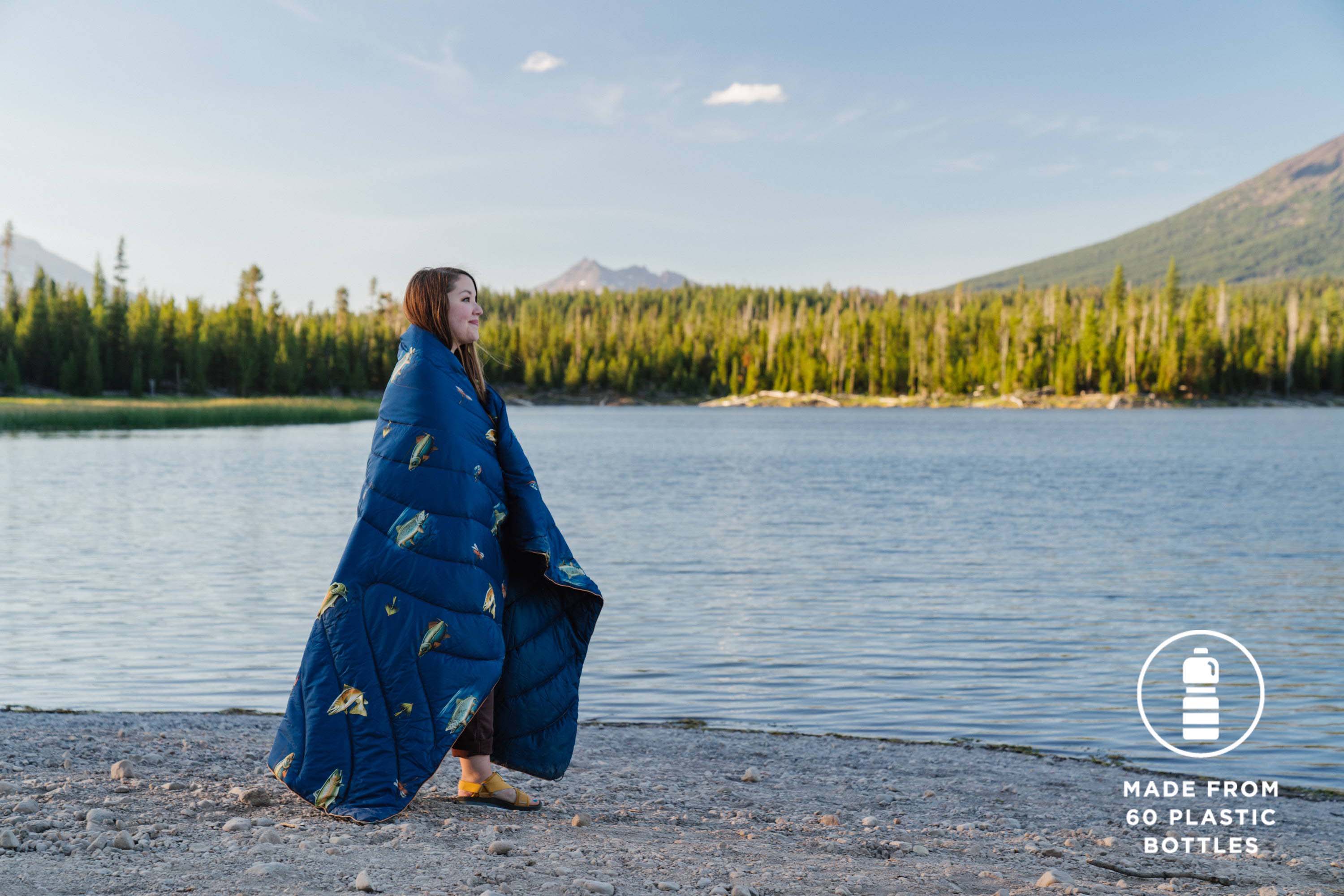 We Put Our Money Where Our Mouth Is
Rumpl is committed to being a force for good in the outdoor industry, and as part of that promise, we've partnered with several foundations fighting climate change. Rumpl has been a member of 1% For the Planet since 2017, meaning that we donate 1% of our annual sales to environmental causes every single year. We're also Climate Neutral Certified, offsetting the carbon emissions of our entire company. Finally, in early 2021, we officially became a Certified B Corporation, proving a commitment to social and environmental performance, transparency, and accountability. We're incredibly proud to work with these causes as we look to the future responsibly and create sustainable blankets that can be used indoors and out.
SHOP SUSTAINABLE BLANKETS