Who are you and where are you from?
Hi! I am Aisha and I am a San Diego based travel photographer and content creator. I have been amazingly blessed with the ability to explore the world and everything it has to offer for the last few years. What started out as personal documentation grew into something much bigger. With the knowledge and experience it's brought me, I hope to share my life and adventures and inspire others to get out there and live their dreams.

What National Park did you visit?
I adventured to Joshua Tree National Park! It was my very first time and I was excited to head to the desert oasis and explore!


What were you most looking forward to about visiting this National Park?
Since I am all about the outdoors I was really excited to experience the beautiful, high-desert scenery and the signature Joshua Trees that are scattered throughout the park! I was also extremely happy to star gaze at night! Joshua tree since is one of the best places in the country to view the night sky without light pollution.

What was your favorite part of the journey?
Joshua Tree has the best sunset skies. The colors are so clearly defined and come out beautifully in photos. It was also nice to just sit with friends and watch the sunset and kind of just slow down for a moment. There is something about being in the desert that naturally calms you and let's you free your mind of all worries and concerns .

Do you have any tips for anyone planning on visiting this National Park?
Get a national parks pass! Not only will buying a parks pass get you into Joshua tree whenever you want, but it'll be good for one year at any of the National Parks across the United States.
There is so much that Joshua tree has to offer and although you can see a good amount in one day, you will want to journey back the next day to adventure in a different area do the park! Another tip is bring a hoodie or your Original Puffy Blanket from Rumpl at night because it gets a little chilly in the desert!
Try to watch every sunrise and sunset while you are in Joshua tree - It has the best sunset skies I have seen! The colors are so clearly defined.
Did you find any hidden gems along the way?
I don't think this is hidden but if you visit you will absolutely have to visit the Cholla Cactus Garden for sunset! Cholla Cactus Garden is home to thousands of cactus. It is a gem of a spot to visit during sunset as the cacti begin to glow in the light!

Did you learn anything new during your trip?
Despite their name, Joshua trees aren't actually trees at all! They're in fact succulents!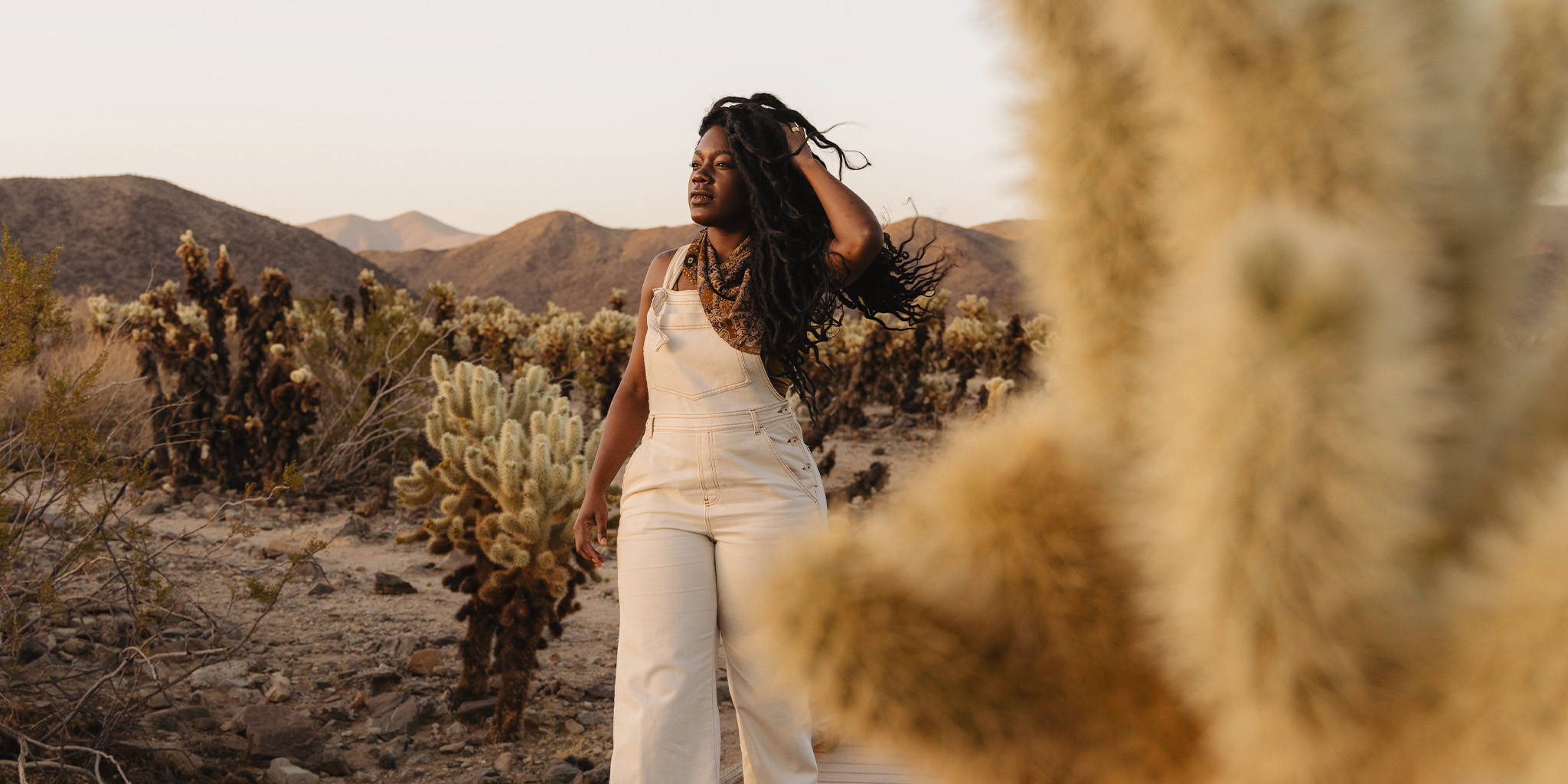 What was your go-to song in the car during the trip?
Fire and Rain by James Taylor. I love this song. You may not get that from me but my music taste is all over. For some reason, when I think about the desert, I think of this song and played it multiple times on my drive from San Diego to Joshua Tree!