Rumpl embarked on the journey to become B Corp certified almost a full year ago, and we're excited to announce our certification during B Corp Month! We thought it was an important next step in affirming our sustainability commitments and living our value to "Look To The Future Responsibly." This was not an easy process, and it made us look very closely at our business, products, and way of doing business. It highlighted some areas where we excel, and others where we came up short. One of the greatest aspects of B Corp and B Lab (the certification body) is there is a clear roadmap to improvement. To be clear, this certification is not just another box we've checked, but a commitment to always improve the way we're doing business.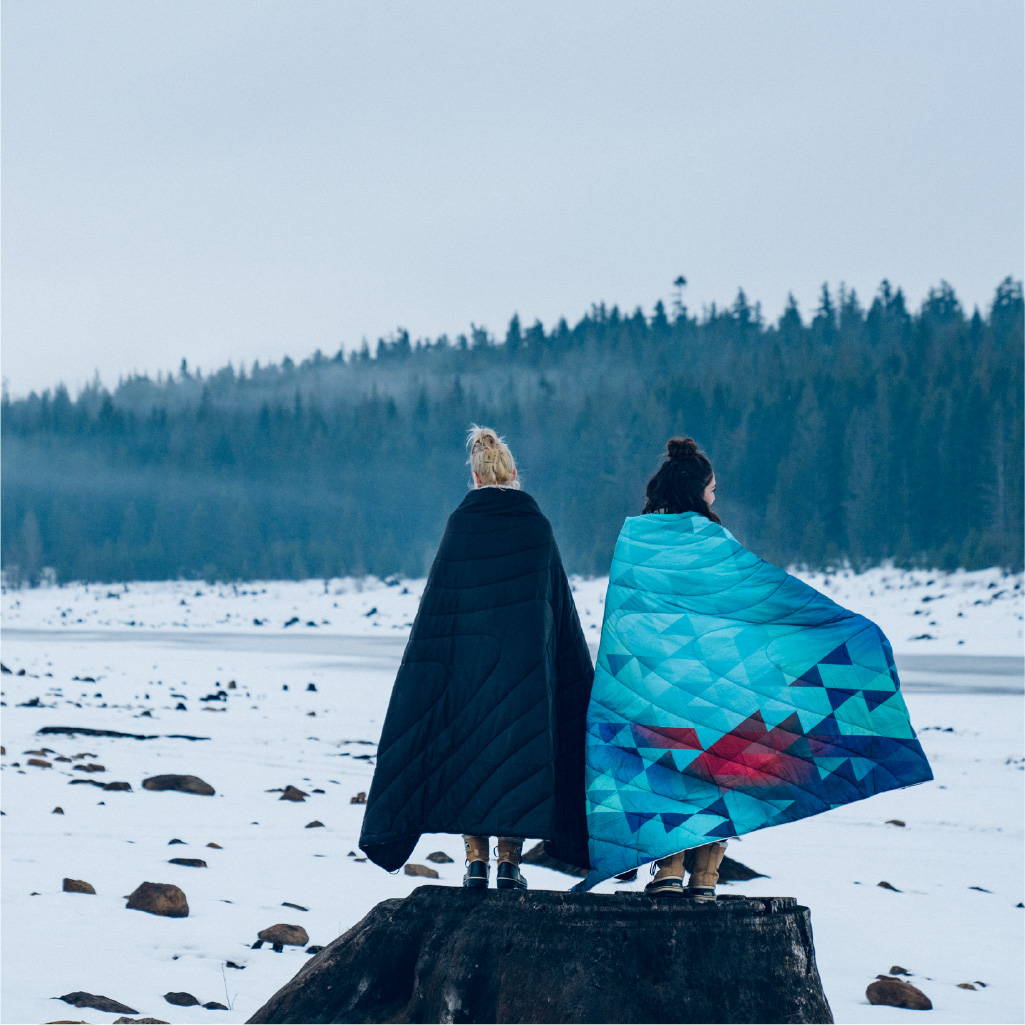 What it Means to be a B Corp
Certified B Corporations or "B Corps" are the best in the world at balancing purpose and profit. The movement started in 2006 in the United States, with the mission that B Corps meet the highest standards of verified social and environmental performance, public transparency, and legal accountability. The certification takes time, effort, transparency, and a whole lot of heart. Over three thousand public and private companies are currently certified across industry sectors, including manufacturing, apparel, healthcare, investment firms, and more around the world. Over the past year, Rumpl set out to prove itself and join the ranks of these exemplary companies, and we are excited to announce our official status as a Certified B Corp!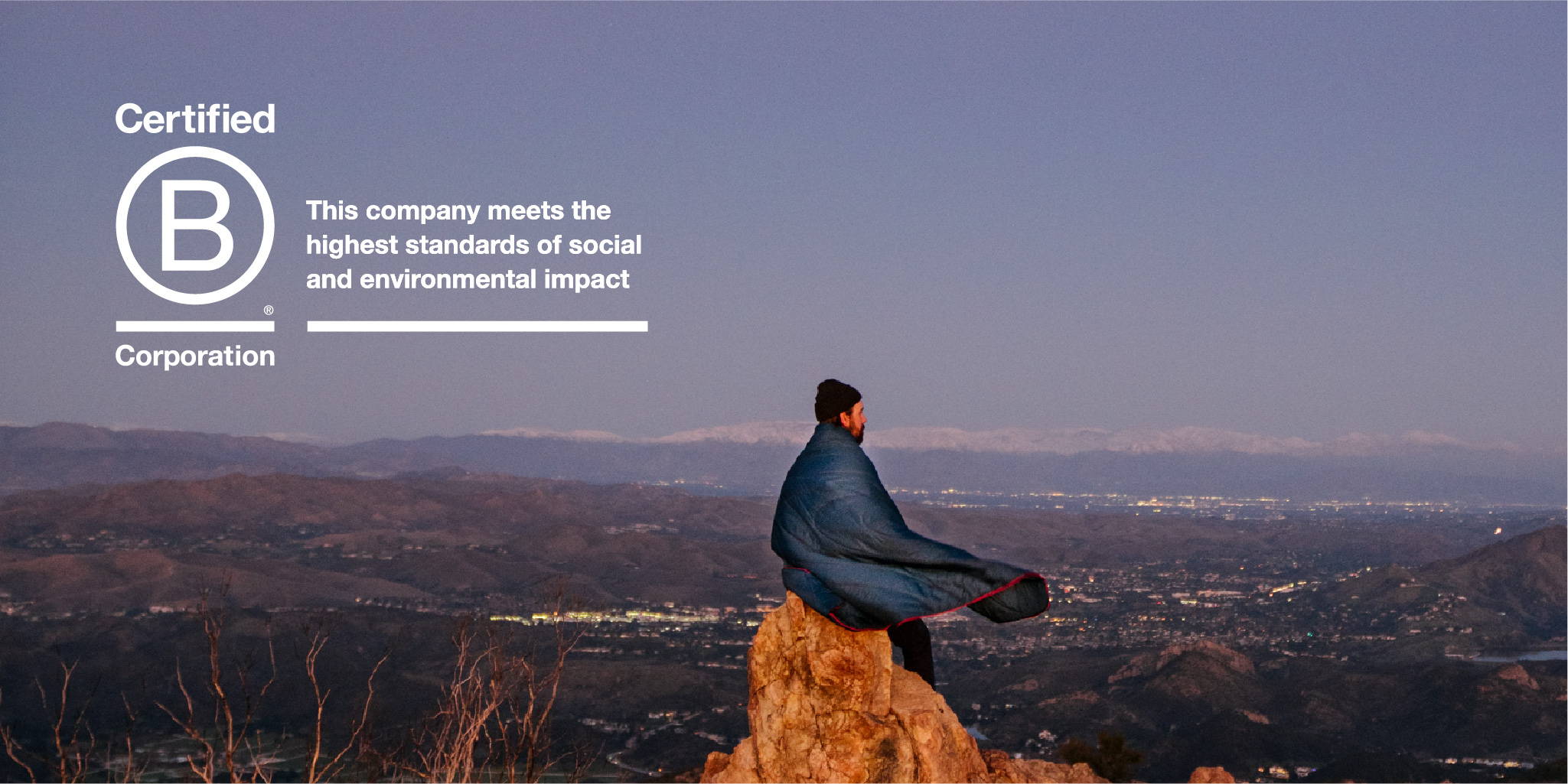 Why We're B Corp Certified
We found the B Corp Certification aligned with our commitments and mission, bridging the gap between our operational excellence and the decisions we make that benefit the community and the environment. Being a B Corp means more than checking a few boxes; it displays an overall commitment to being a better business, one that has a positive impact on the planet and is good for people.
The B Corp Certification is an objective reporting tool and requires much more transparency than other comprehensive sustainability accounting methods such as Environmental Social Global (ESG) or Triple Bottom Line (TBL). The B Corp certification process is lengthy and involves every member of our team and the effect our business has on the world. Over the past 6 months, we worked closely with a sustainability consultant and the Official Certification Agency B Lab. The biggest challenge was benchmarking our performance against the high standards which B Lab requires to certify. We do not get to pick and choose our favorite sustainability measures and ignore the rest. Completing the certification required a deep dive into the way we run our company and how we impact the community and environment.
How Rumpl Became B Corp Certified
We first looked at the inner workings of our corporate structure and identified where our brand values already aligned with the standards set by the B Corp community and where we could improve. We value long-term choices, such as making high-quality products out of responsibly sourced materials. We also strengthened our governance and evaluated the lengths we take to treat our employees well, giving them an equitable environment to grow in and committing to consistent, positive company culture. We place incredible value on every member of our team, monitoring internal satisfaction rates and allowing anyone to speak their mind.
We also set goals to expand our business and our community give back programs in ways that are as innovative and high-performing as our blankets. Our membership with 1% For The Planet allows us to effectively support organizations such as WeGotNext, Save The Waves, The Conservation Alliance, and National Parks Foundation. The causes we care about are stitched into every blanket we make. We also measured our environmental impact and offset the entire carbon footprint of our company by becoming Climate Neutral Certified. These are small examples of the hundreds of questions we were evaluated on through the certification process.
What does this all mean? The B Corp Certification means that Rumpl is committed to a high standard and that we care about the effects of our business on society, on the environment, and on the world. As we look to the future responsibly, we're excited to get to work as a force for good.
If you would like to explore the global community of people using business as a force for good, check out bcorporation.net.
SHOP OUR RECYCLED BLANKETS